No move yet Chelsea striker Michy Batshuyai has claimed he won't be thinking about his future until after the World Cup, and said that he's only thinking of Russia right now. He also noted that being at BVB was great for him, and that he...
Reports are today emerging from Italy that Chelsea could be set to offer Alvaro Morata plus Ł35 million for Inter Milan?s Mauro Icardi. A disappointing season for Morata Alvaro Morata arrived at Stamford Bridge last summer for a whopping sum...
Chelsea owner Roman Abramovich has met with former Napoli manager Maurizio Sarri over taking charge at Stamford Bridge this summer, according to journalist Alfredo Pedulla. The Russian billionaire is now keen to relieve current manager Antonio...
Maurizio Sarri & Chelsea It's been a hectic day in Napoli. Napoli confirmed that Maurizio Sarri has left the club after a brilliant season where they finished second. And hours later Napoli confirmed that Carl Ancelotti has been appointed as...
Italian journalist Romeo Agresti has this afternoon provided a brief update on the transfer speculation surrounding Chelsea striker Alvaro Morata. Difficult debut campaign Morata made the move to Stamford Bridge from Real Madrid last summer, after...
On his way out" Chelsea striker Alvaro Morata flew to Italy this week to hold talks with Juventus ahead of a potential return to the club this summer. The player signed for the Blues last summer and his signing came with much excitement. It...
Aston Villa vs Fulham in the Championship play-off final There are two enormous games on Saturday and the Championship play-off final could even surpass the financial benefits of the Champions League final. Everyone knows the Championship final is...
According to reports in the Italian media tonight, Carlo Ancelotti is set to replace rumoured Chelsea target Maurizio Sarri at Napoli imminently. Second best Napoli played out their final fixture of the season on Sunday, with the Partenopei having...
Managerial merry-go-round Chelsea could be closing in on the signing of Napoli boss Maurizio Sarri as Carlo Ancelotti agrees deal to join Italian giants next season. Carlo Ancelotti has long been linked with a move away from Stamford Bridge after...
Could we see a striker merry-go-round this summer" When it comes to transfer news regarding Paris Saint Germain, Paris United have emerged as a credible and reliable source over the past few summers. Paris United confirmed the arrival of Neymar...
Confirmation Italian giants Napoli have today confirmed that they have parted ways with manager Maurizio Sarri with Carlo Ancelotti set to take over. The Serie A side actually impressed this season under Sarri and pushed Juventus all the way to...
Reports are emerging from The Telegraph that Chelsea are aiming to bring experienced Bayern Munich goalscorer Robert Lewandowski to Stamford Bridge this summer. Bad news for Morata Of course, if Lewandowski does become a Chelsea player this...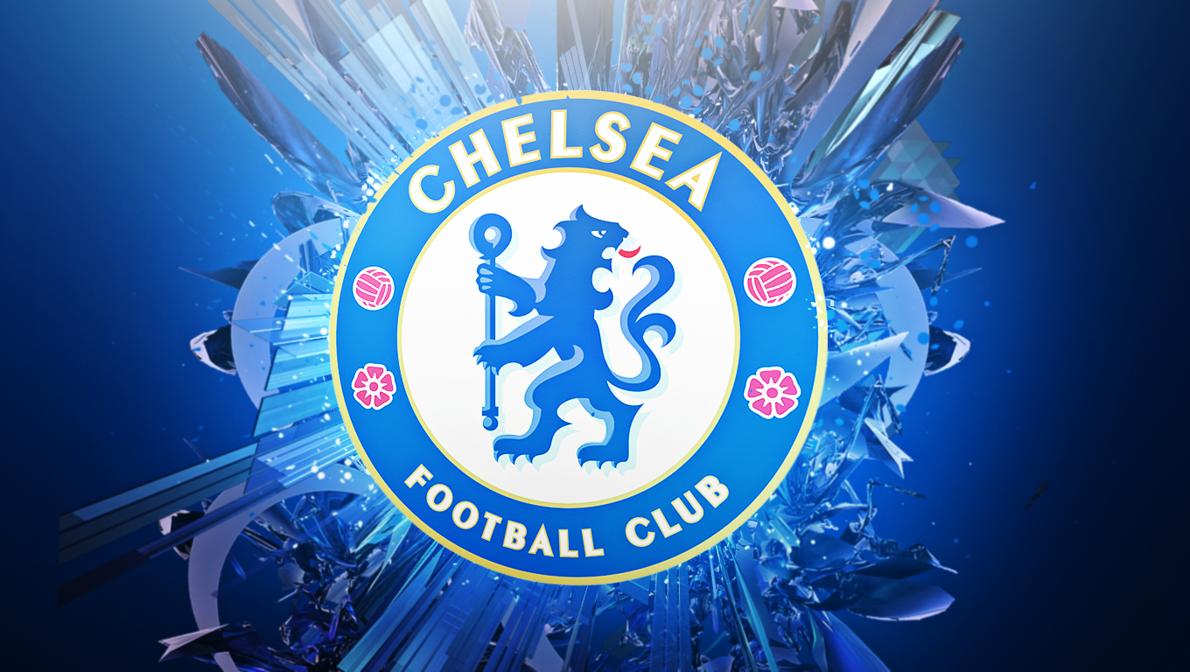 Napoli manager Maurizio Sarri's agent has today revealed what it will take for another club to clinch a deal for the Italian tactician. Second best Napoli played out their final fixture of the season on Sunday, with the Partenopei having picked...
According to several media reports this afternoon, Chelsea could make their decision to part ways with manager Antonio Conte official in the very near future. Struggles Following a stellar debut campaign at the helm at Stamford Bridge during which...
As per a report from the ever-reliable Gianluca Di Marzio this afternoon, AC Milan have held initial talks with Chelsea over the possibility of signing Alvaro Morata this summer. Difficult debut campaign Morata made the move to Stamford Bridge...
According to Chronicle Live, Newcastle captain Jamal Lascelles has today suggested his long-term future lies at Newcastle United. Even though Chelsea and a number of other clubs are rumoured to be interested in him. A great 2017/18 season for...
Lewandowski to Chelsea" Chelsea have made a surprising offer for Bayern Munich's Robert Lewandowski ahead of the upcoming 2018/19 campaign. Lewandowski is one of the best strikers in the world and finished the current season as the...
Antonio Conte provides Chelsea fans with another great day out If Antonio Conte does leave Chelsea, as expected this summer, then the Italian has at least provided supporters of the Blues with some memorable matches. Last season, Chelsea won the...
Fans of Chelsea have this afternoon flocked to Twitter to slam Willian, after the Brazilian covered up Blues' boss Antonio Conte in an Instagram post following the club's FA Cup final victory over Manchester United. Matchup The Blues and Red...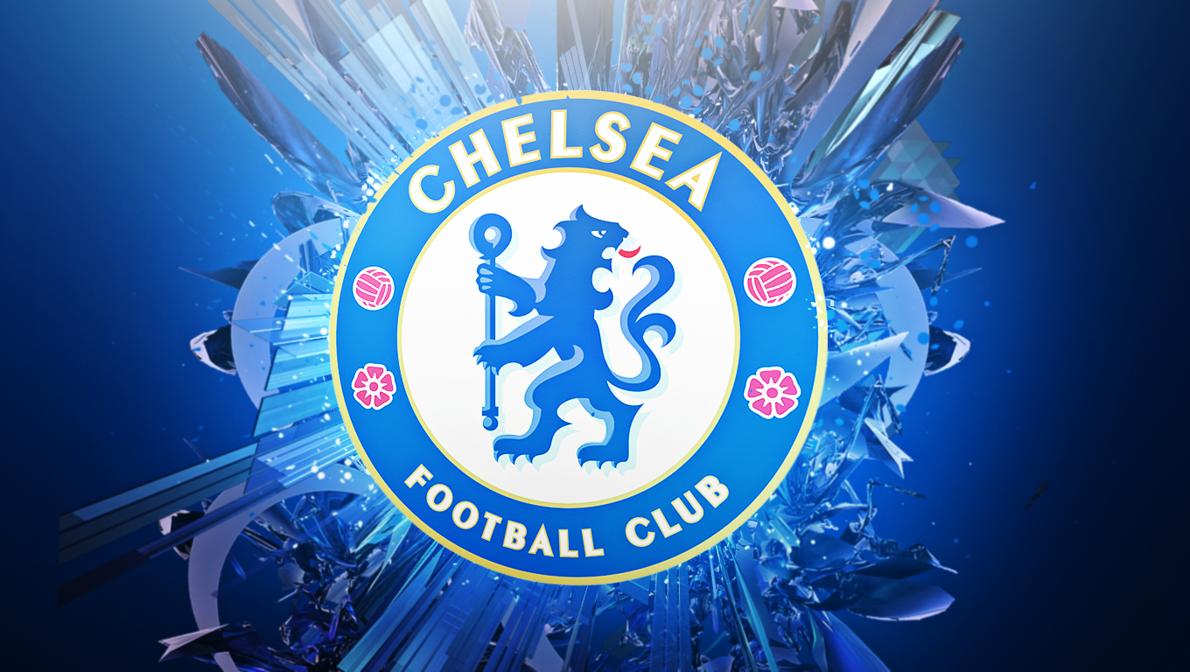 Chelsea: FA Cup winners Chelsea have the won the FA Cup for the eighth time this afternoon with a brilliant 1-0 win over Manchester United at Wembley. The Blues have had a tricky season after winning the Premier League less than a year...
Hazard Chelsea could be set to sell Eden Hazard this summer in order to rebuild the side. Gone are the days when owner Roman Abramovich could be counted on to put his hand in his back pocket and pay for player after player, and not worry about the...
Eden Hazard believes that to win the Balon d'Or a player must be selfish; something which has so far prevented him from winning the award as of yet, he claims. The Belgian forward has been nominated for the award three times in the last four...
Moving Chelsea player Alvaro Morata will leave the club this summer according to Paul Merson, who thinks the player and the club will cut their losses after a very disappointing season. Chelsea were forced to dip into the market in January and...
Coming to an end Former Premier League star Robbie Savage has explained why Antonio Conte's reign as Chelsea boss has 'reached a dead end'. The Italian boss was a revelation last season when he guided his side to the Premier League title and...
No pressure Former Chelsea player Hernan Crespo has offered his backing to Alvaro Morata, who has been struggling this season. Morata has been criticised by fans and players after being missing for a huge amount of the campaign and it seems that...
Maurizio Sarri agrees new Napoli contract At the beginning of the week, there were strong rumours that Carlo Ancelotti would replace Maurizio Sarri at Napoli. There seems little doubt that Sarri has done an awesome job at Napoli, where he has...
Summer recruitment Chelsea star Eden Hazard has hinted that the clubs summer recruitment will determine whether he signs a new deal at the club or not. The Belgian has been linked with a move to Real Madrid for several transfer windows now but a...
Is Alvaro Morata leaving Chelsea this summer" The front page of pink Italian sports newspaper Gazzetta dello Sport features Alvaro Morata on Tuesday. Gazzetta confirm that Morata is Juventus' key summer target and a deal could be wrapped up...
Maurizio Sarri is set to hold talks with Napoli this week amid speculation of a move to Chelsea, according to Standard Sport. The West London club are set to part ways with current manager Antonio Conte at the end of the season and Sarri is seen as...
Napoli look likely to replace Sarri with Ancelotti The managerial merry-go-round in Italy is in full swing today. Over the weekend, Roberto Mancini confirmed he was leaving Russian team Zenit St Petersburg to take over the Italian national...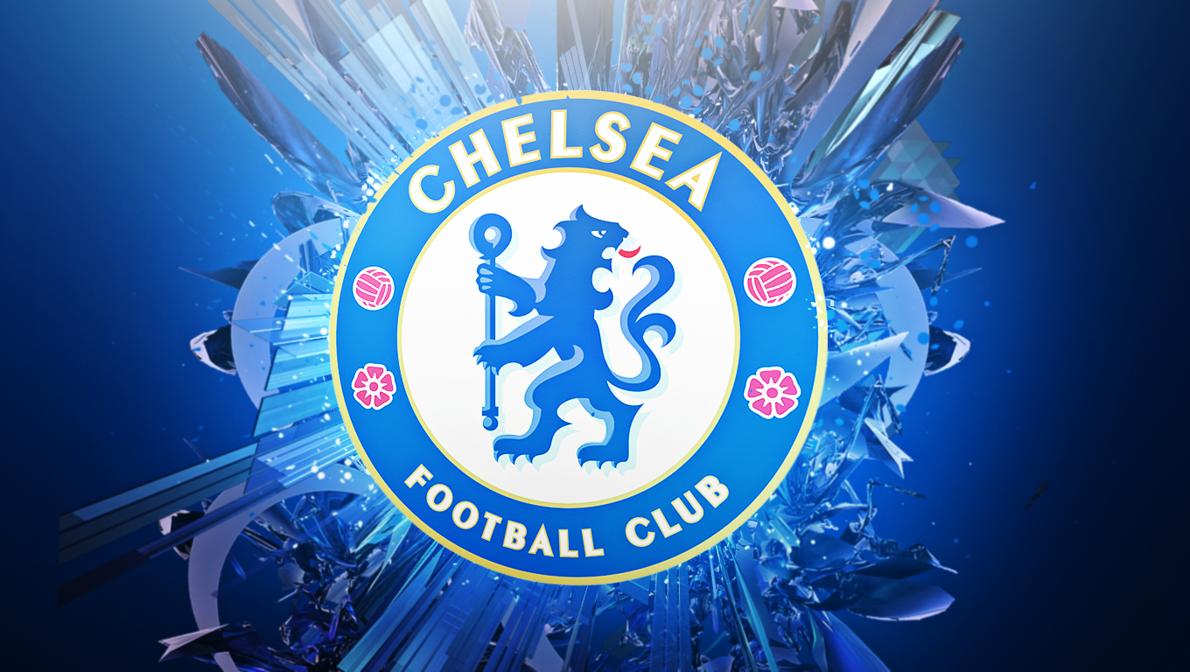 Chelsea manager Antonio Conte this evening added further weight to the claims that he will no longer be the manager of the club following the summer, after his side fell to an embarrassing 3-0 defeat at the hands of Newcastle. Matchup The two...
No Champions League Chelsea fans haven't really been enjoying their season so far. The Blues have seen their side fall apart and yet another manager is on his way out of the club after winning and failing to defend a title. The club have...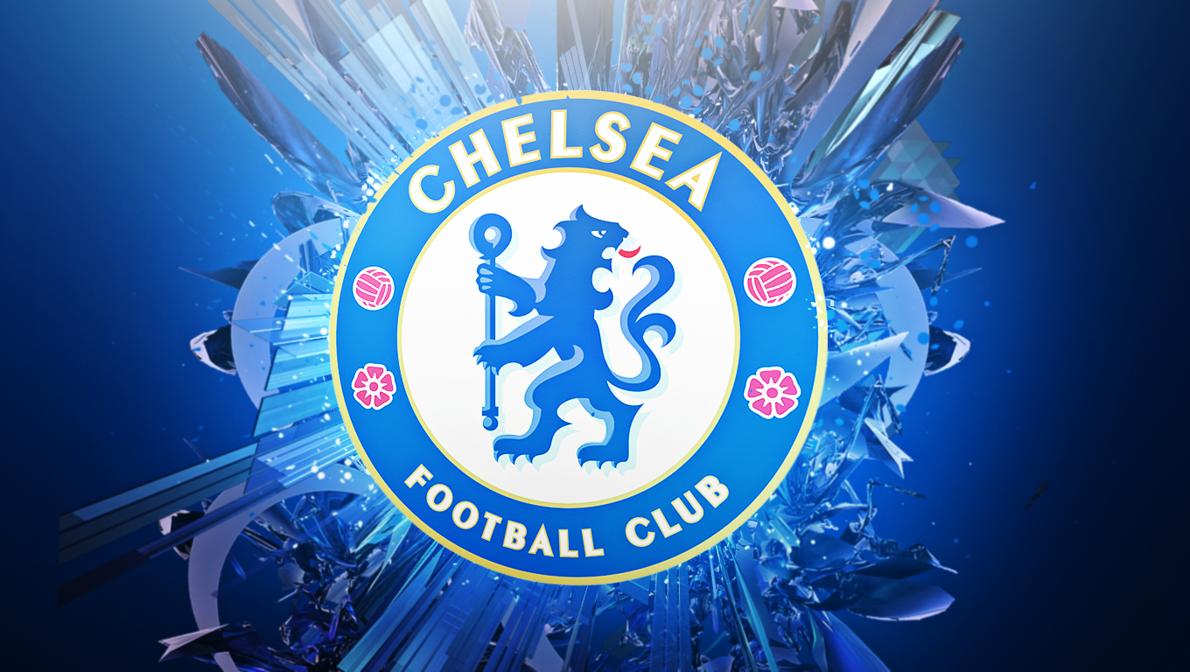 Chelsea's supporters have this afternoon taken to social media to absolutely tear into manager Antonio Conte, following the Blues' harrowing loss at the hands of Newcastle United. Matchup The two sides went head to head at St. James' Park...
Barkley Chelsea fans were shocked to see Ross Barkley in their line-up for their final game of the season against Newcastle, and with the Blues in need of all three points to have a hope in hell of finishing in the top four and qualifying for...
Chelsea manager Antonio Conte claims that the club are now in a better place than when he took charge back in 2016, despite this season's slump in form. The Italian coach claims that following the Blues' title triumph last season the West...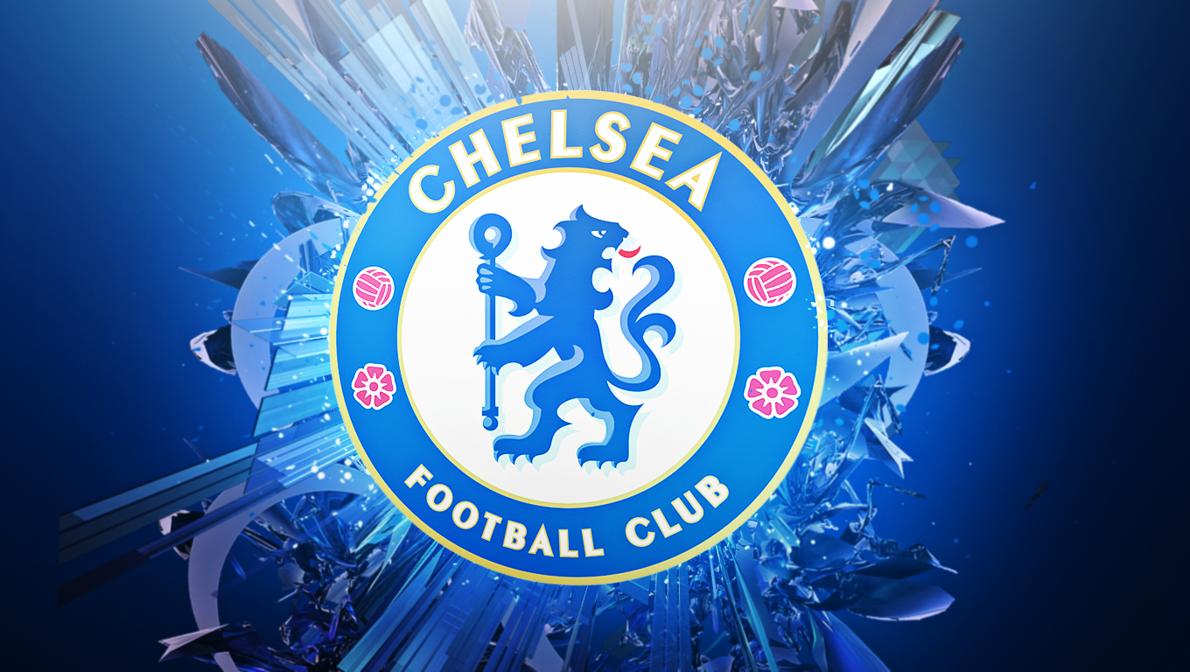 Chelsea legend and current Aston Villa captain John Terry has this afternoon confirmed his plans moving forward, with the Villans having clinched a Championship playoff spot ahead of a possible return to the Premier League. Key role Terry, now 37,...
According to reports in England and Italy, Chelsea could allow striker Alvaro Morata to depart the club for Serie A champions Juventus at the end of the season. Difficult debut campaign Morata made the move to Stamford Bridge from Real Madrid last...
101 Great Goals prediction: Newcastle 1-1 Chelsea Newcastle to draw 1-1 with Chelsea is 7/1 with Bet365 Chelsea's Champions League dream is all but over. The Blues would need to win at St James' Park this weekend and hope that Brighton can...
New players Chelsea are reportedly looking to land another young player this summer, despite having a huge amount of them on loan in the Premier League and around Europe. Cengiz Under is the man on their radar, who Roma purchased and beat off...
Worry Chelsea boss Antonio Conte has been on the chopping block for some time, and now it seems that the manager has been very aware of that since the start of the season, and isn't planning on changing the way he operates. He also made it very...
Key game Chelsea boss Antonio Conte has been blasted for his team selections in one of their biggest games of the season tonight. The Blues have just managed to get back into the top four race, and they simply have to win their last two games of...
Champions League Chelsea fans went into their game with Huddersfield with a huge amount of hope – they knew Tottenham Hotspur are known for bottling things, and Liverpool are focused on their Champions League final against Real Madrid – with a...
Champions League race Chelsea defender Marcos Alonso has slammed Huddersfield after his side was unable to beat David Wagner's side on Wednesday. Antonio Conte's side needed to win the game to have a real chance of making the top four this...
Not sure Chelsea player Kenedy has cast doubt on where he will be next season, and noted that while he is loving his time in Newcastle and enjoys playing for Rafa Benitez's side, the power remains with his parent club Chelsea – and he will be...
101 Great Goals prediction: Chelsea 2-0 Huddersfield Chelsea to beat Huddersfield 2-0 is 5/1 with Bet365 Both teams go into the final two games of the season fighting. Chelsea are battling against London rivals Tottenham for a place in next...
Pundit Chelsea could well do with a favour from Newcastle United this evening, as the club take on Tottenham Hotspur in the Premier League. That's according to Dennis Wise, who might be a Chelsea legend, but is thought of rather less fondly by...
Chelsea manager Antonio Conte has this evening discussed the future of Blues' striker Alvaro Morata, amid heavy links between the Spaniard and Italian giants Juventus. Difficult debut campaign Morata made the move to Stamford Bridge from Real...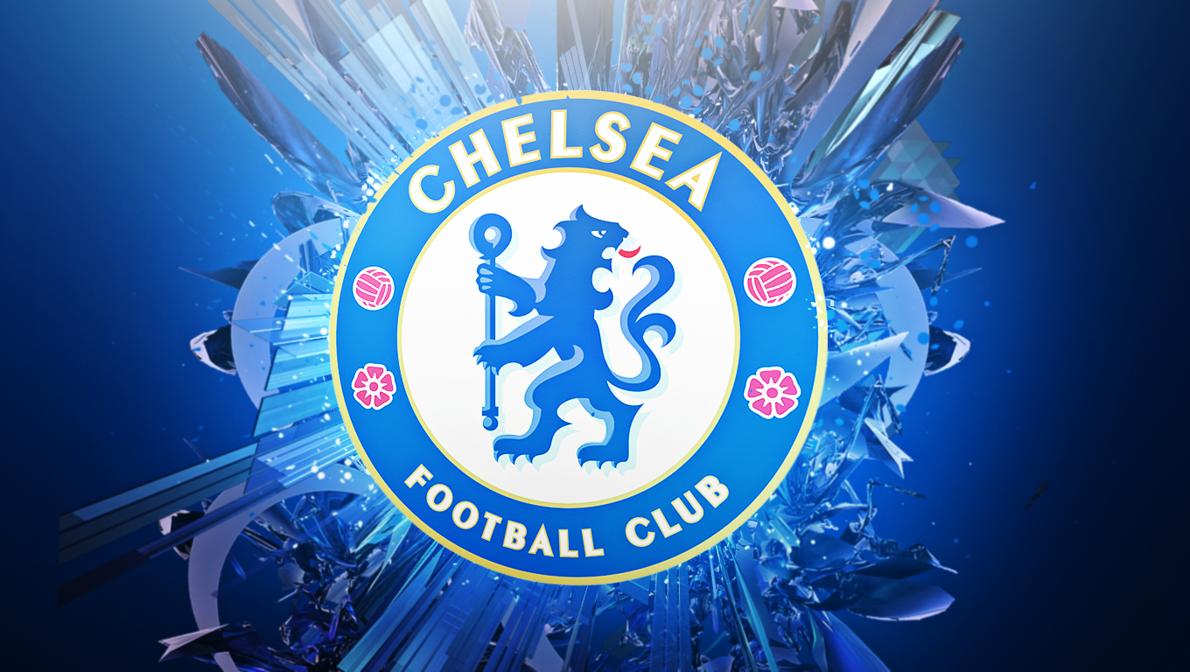 Champions League places at stake Rafa Benitez is one of the most despised Chelsea managers of all time. The former Liverpool boss took over at Stamford Bridge in November 2012 and never won over the support of the Chelsea fans despite winning...
Chelsea manager Antonio Conte has revealed that striker Alvaro Morata is hopeful of being in contention to face Huddersfield Town on Wednesday evening. The Spaniard was absent from the Blues' 1-0 win over Liverpool on Sunday afternoon with the...
Chelsea winger Eden Hazard has this afternoon opened up on the rumours that he could depart Stamford Bridge this summer. New role 27-year-old attacker Hazard has endured, along with Chelsea, a rather hit-and-miss season to date, with the early...
The agent of Napoli midfielder Marek Hamsik has today discussed the rumours linking his client with a move to Premier League giants Chelsea. Club legend Hamsik, a 30-year-old attacking midfielder, has been plying his trade at the Stadio San Paolo...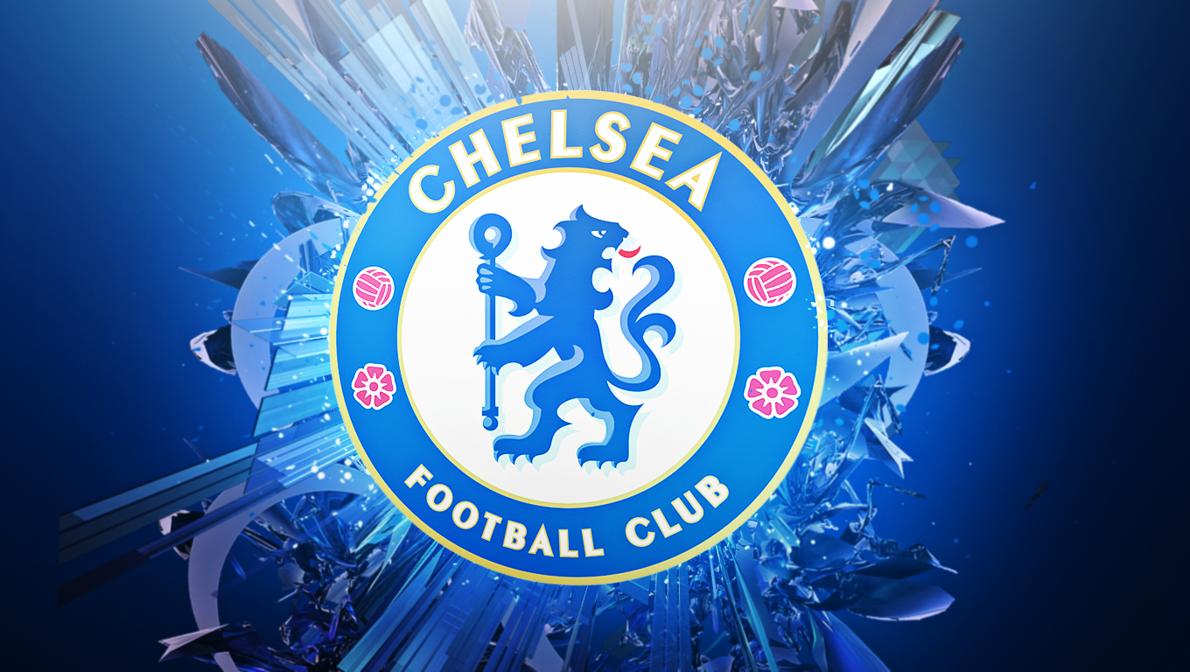 The return of Morata Alvaro Morata signed for Chelsea from Real Madrid in the summer for a fee in the region of ?66 million. The Spanish striker hasn't exactly adjusted to life in English football and hasn't quite won over the Chelsea...
Maurizio Sarri vs Napoli's Aurelio De Laurentiis A few weeks ago many were still full of belief that Napoli could win the Scudetto. But those dreams went up in smoke last weekend as Napoli lost 3-0 at Fiorentina. Juventus are now a shoo-in to...
Charly Musonda & Celtic One of the stories which has been swirling about for a few weeks has been the breakdown between Charly Musonda and Celtic. What?s next for the 21-year-old Belgian, who seemingly has no future at Chelsea" Musonda joined...
Supporters of Chelsea have this evening taken to social media in numbers to lavish praise on Olivier Giroud, after the Frenchman sought out David Luiz upon netting the opener goal of the Blues' clash with Liverpool. Matchup The two sides are...
According to Italian outlet Oracolorn.it, Napoli and Carlo Ancelotti have found an agreement on the terms of a two-year contract, opening the door for Maurizio Sarri to take over at Chelsea. Struggles Following a stellar debut season at the helm...
Napoli president Aurelio De Laurentiis has today doubled down on his recent criticism of manager Maurizio Sarri, amid growing links between the Italian tactician and Premier League giants Chelsea. Struggles Following a stellar debut season at the...
Not his fault Antonio Conte got rather testy when asked about Mo Salah and the fact that Chelsea sold him, noting that he was not involved in the decision, and that he never even spoke about the player with the board as the sale was a done deal and...
'Alvaro Morata to Juventus' Italian daily Tuttosport have reported that Chelsea striker Alvaro Morata could be poised to return to Juventus this summer. Were that to happen, many Chelsea fans may be surprised. Morata has struggled with...
Difficult Italian boss Antonio Conte is ready to make it difficult for Chelsea to sack him by refusing to quit the club who face paying him Ł9million. The club are likely to look for a new boss in the summer after a lacklustre season from the...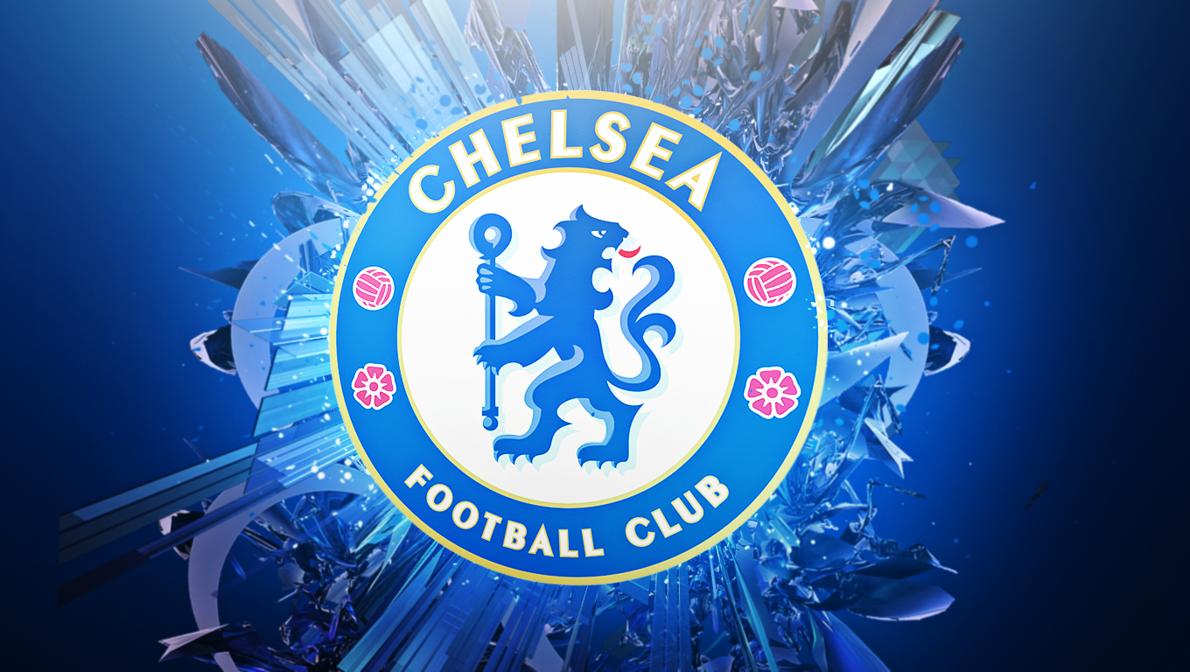 How much would Chelsea pay to end their striker woes" Chelsea have had a season which has been below par to say the least. The Blues have reached the FA Cup final for the second season in a row but it looks like Antonio Conte's men will miss...
Tribute Manchester United boss Jose Mourinho has paid tribute to former Chelsea midfielder Michael Essien and has explained why he is his 'white daddy'. The midfielder played under Mourinho at both Chelsea and Real Madrid and their...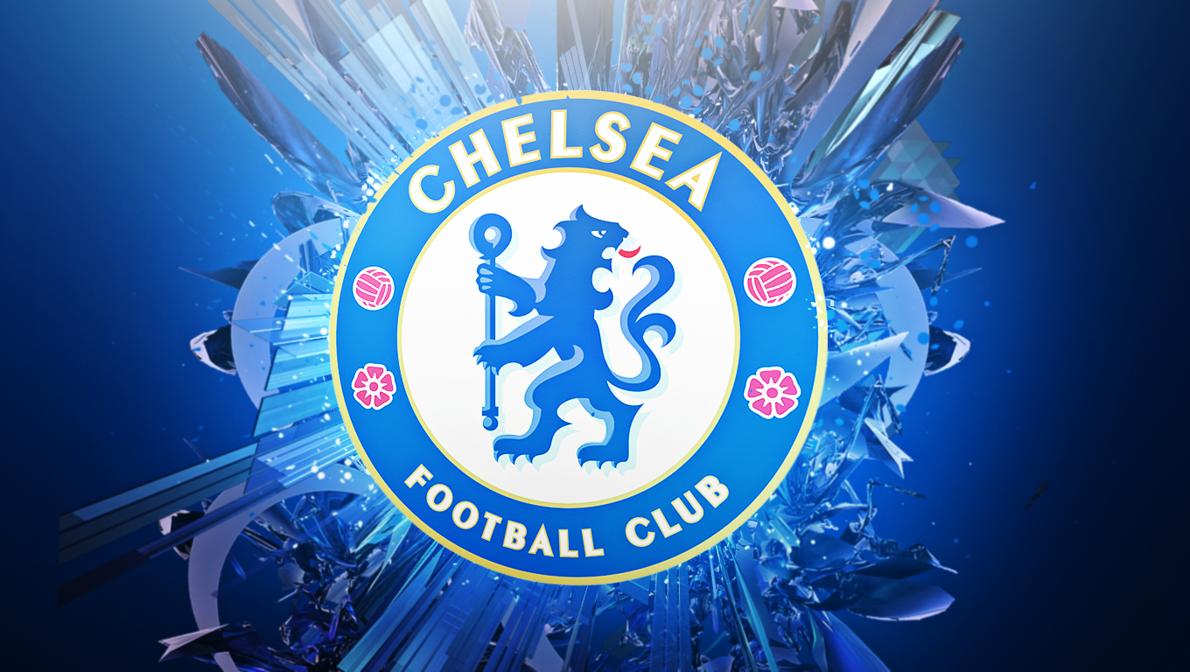 Chelsea's N'Golo Kante & PSG Stories linking Chelsea's star midfield dynamo N'Golo Kante with a move to PSG have been around for a while. Back in January, the well sourced PSG ITKs 'Paris United' revealed that N?Golo Kante had started...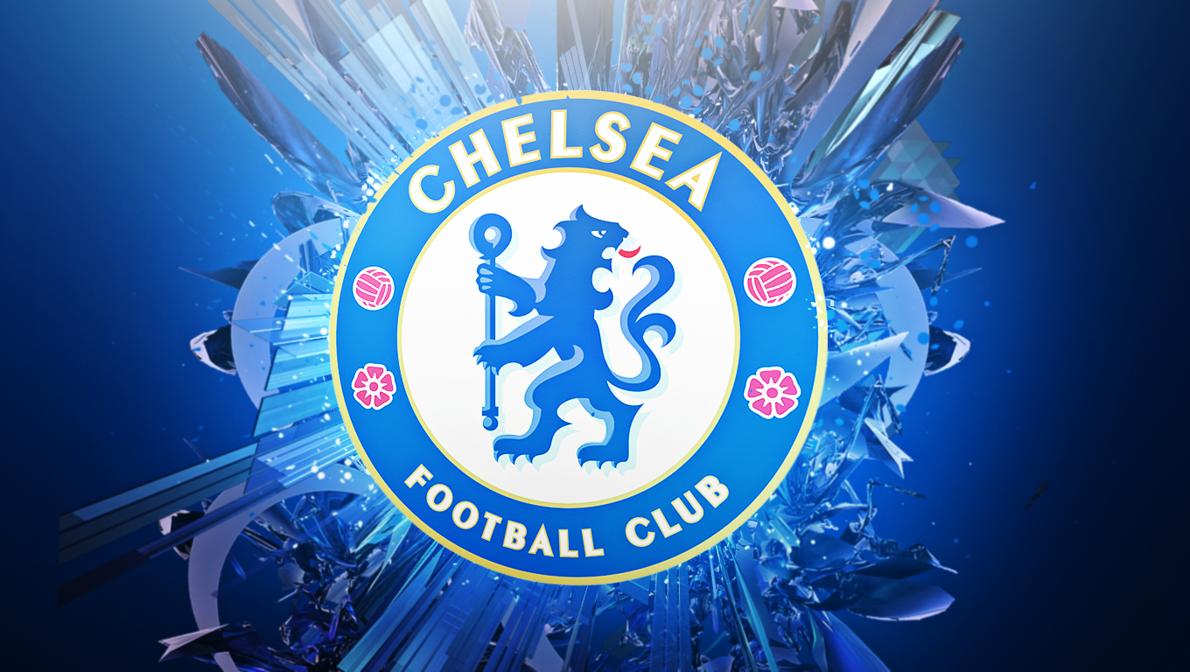 Chelsea vs Celtic's Brendan Rodgers According to the Daily Mail on Tuesday, Chelsea are "unhappy" with Celtic manager Brendan Rodgers. Brendan Rodgers has previously worked at Chelsea in his career. Before he took the hot seat at Anfield...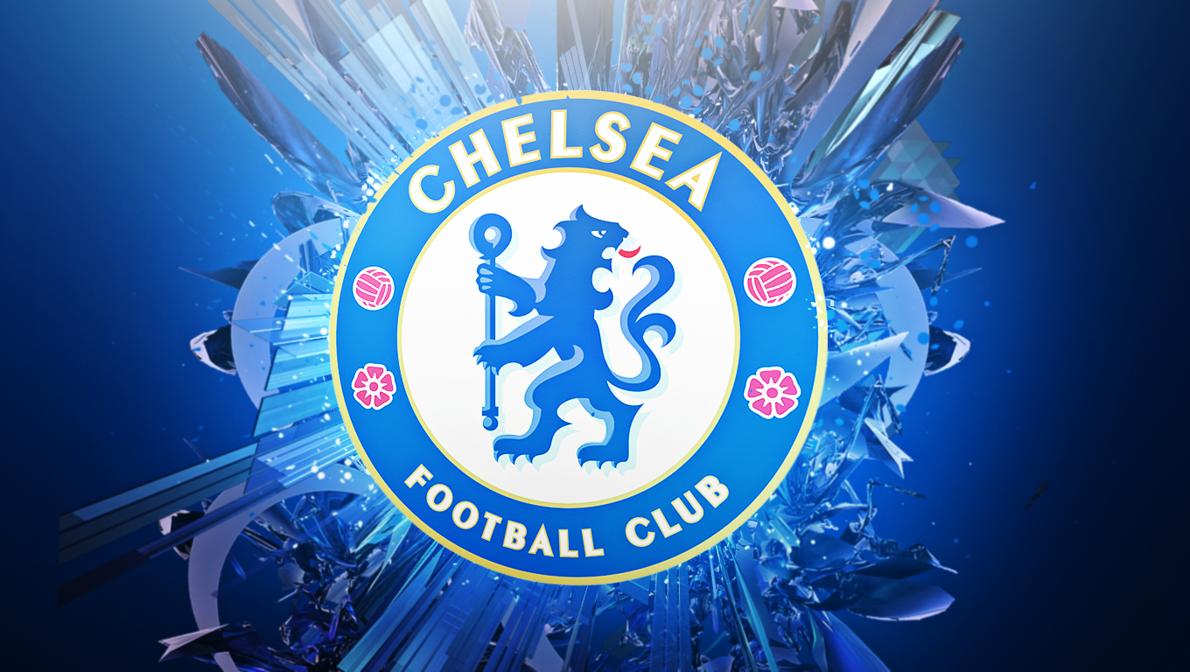 The agent of Napoli defender Kalidou Koulibaly has today discussed the links between his client and Premier League giants Chelsea. Dominant figure Koulibaly, a 26-year-old Senegalese central defender, made the move to the Stadio San Paolo from...
Move Chelsea player Cesc Fabregas has claimed he will be at Chelsea come next season, despite speculation linking him with a move away from the club once again. The player made it very clear he's happy at Chelsea, and noted that his plans are to...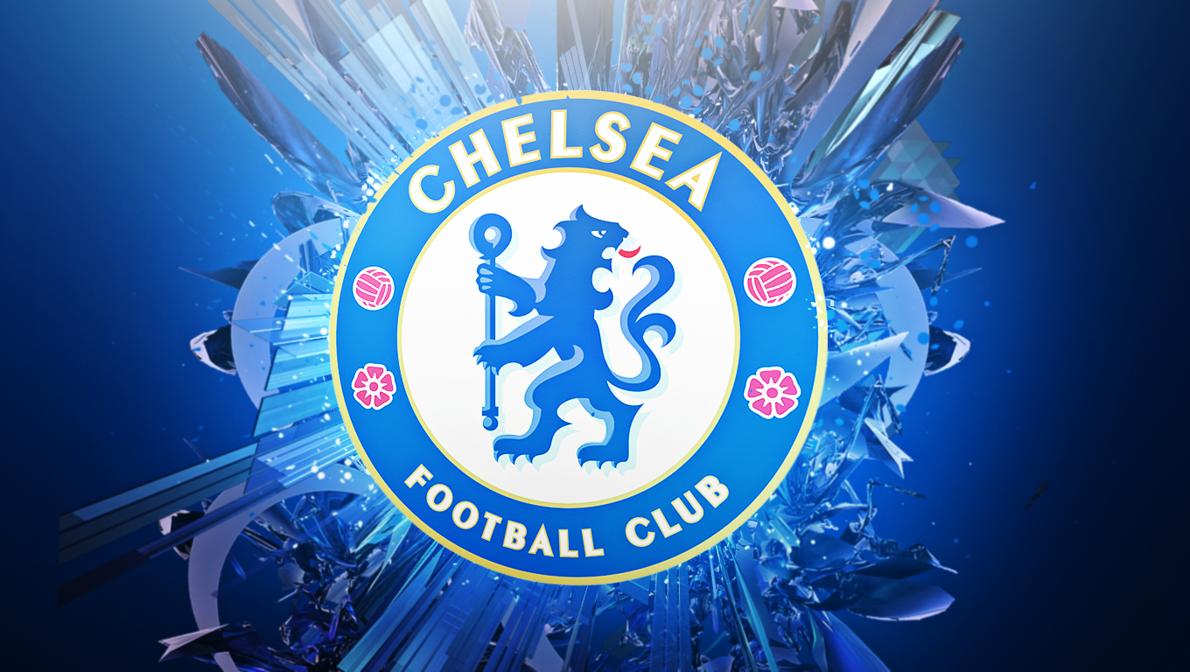 Chelsea & David Luiz According to reports from Goal.com on Sunday, David Luiz could soon be leaving Chelsea for a second time. One would surely expect this to be the last time Luiz would be a Chelsea player. The Brazilian has endured a difficult...
Uncertain Chelsea boss Antonio Conte is odds on favourite to leave this summer – yet the manager may remain at the club according to the Mail, who note that none of the board or the coaching staff know who will be in charge come next season –...
David Luiz & Willian are business partners Not only are they team mates at Chelsea, but Brazilians David Luiz and Willian are business partners as well. The duo have launched their brand new venture Babbo this week. According to Yelp, Babbo, at...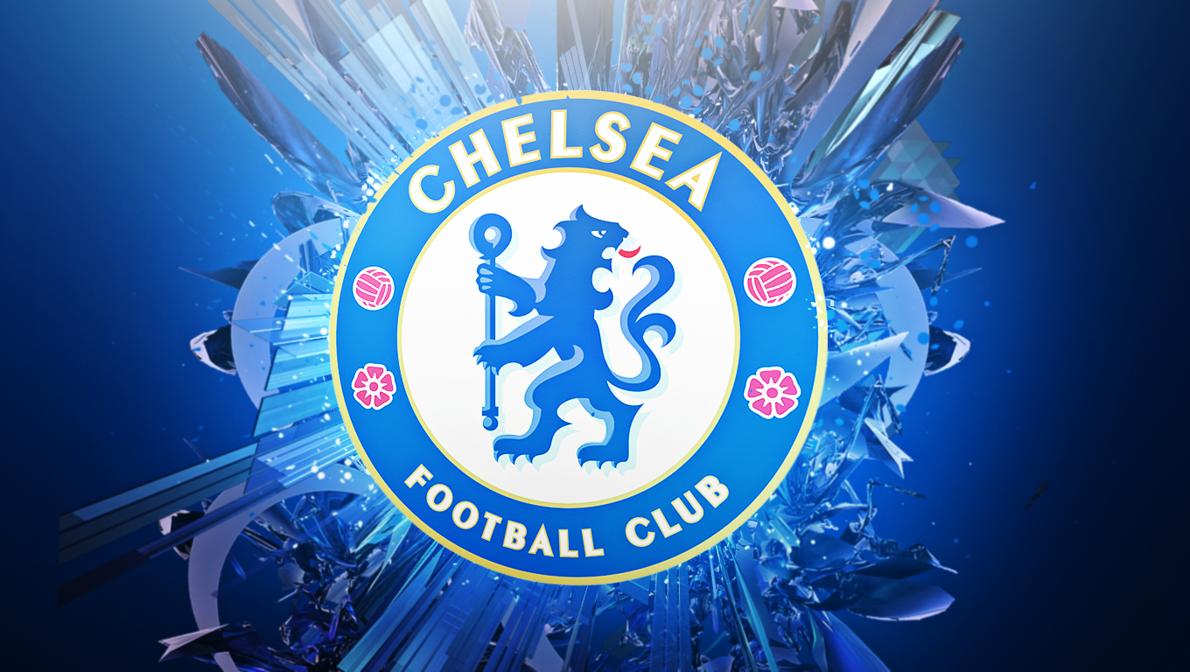 Charly Musonda 'deletes' Celtic One of the deals which failed to prove positive this season was Charly Musonda's loan move from Chelsea to Celtic. What's next for the 21-year-old Belgian, who seemingly has no future at Chelsea" Musonda...
New players Chelsea are already preparing for their summer spending – and life without Antonio Conte – as they look to add top class players who can make a real difference in the squad. In news that's likely to anger the Italian – who has...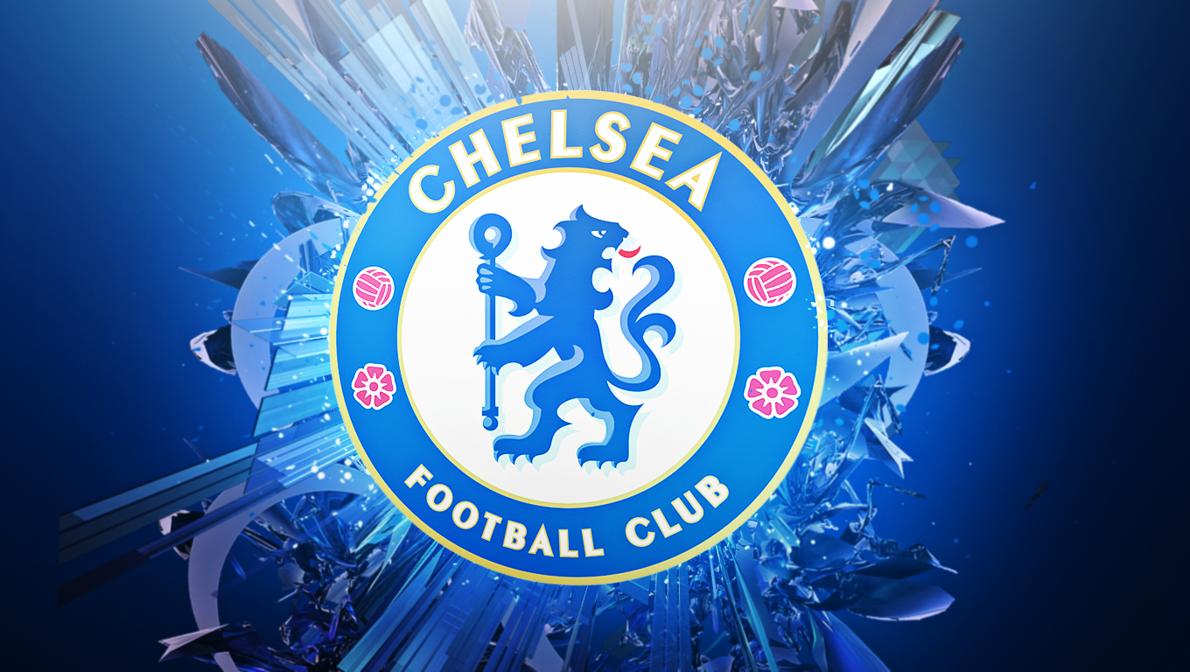 Mauro Icardi to Chelsea" One would think that Mauro Icardi is living the dream as the Argentinian striker is playing for his boyhood club, Inter Milan and scoring goals for fun. The Argentinian forward has 26 goals to his name so far this...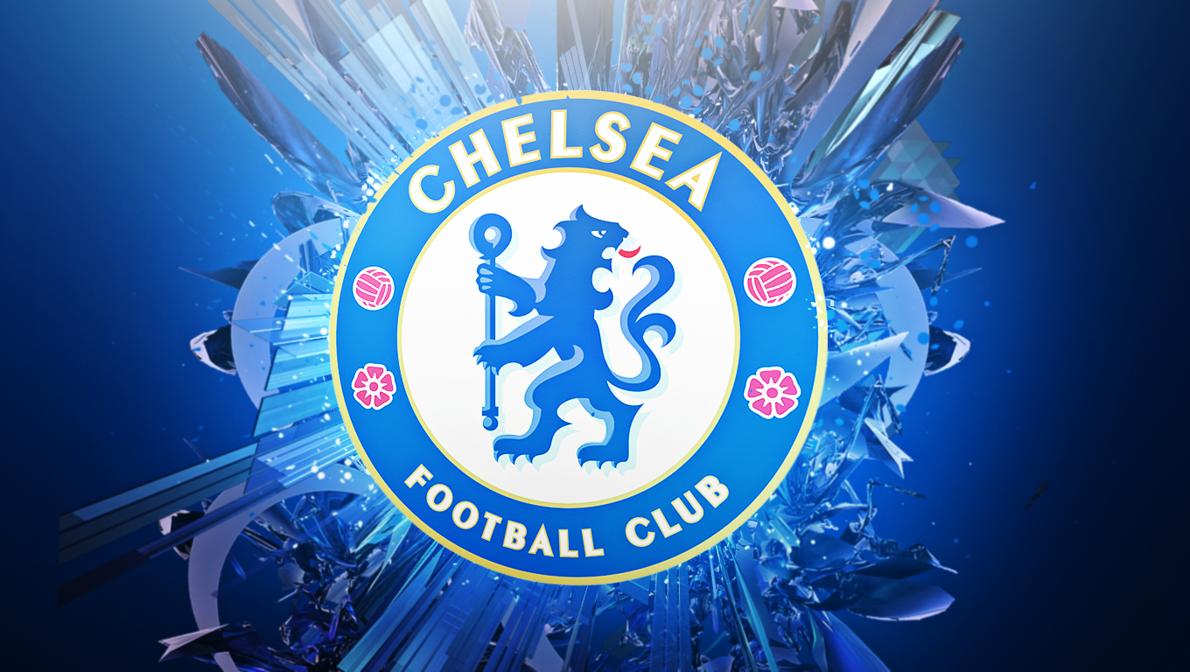 Thibaut Courtois vs Marc Wilmots A fresh storm has been whipped up in Belgium less than two months before the start of the World Cup. Former Belgium national team coach Marc Wilmots has given an explosive interview to Bein Sports. Marc Wilmots...
According to Goal.com's Chelsea correspondent Nizaar Kinsella, Chelsea striker Michy Batshuayi will consider a permanent move to Borussia Dortmund at the end of the season. Goalscorer Batshuayi, a 24-year-old Belgian international striker, has...
Thibaut Courtois vs Marc Wilmots This is exactly the type of story the Belgium national team didn't need in the build up to the 2018 World Cup. Former Belgium national team coach Marc Wilmots has given an explosive interview to Bein...
Conte Chelsea boss Antonio Conte could be in line for a shocking move to Barcelona, as the club look towards the Premier League to replace Ernesto Valverde. The Barcelona manager has come under fire since the Champions League exit at the hands of...