Manchester United forward Anthony Martial has rejected multiple contract offers from the club, according to RMC Sport. Old Trafford officials are persisting with getting the Frenchman tied down to a new deal and remain in talks. Martial wanted to...
Chelsea vs Manchester United live streaming: Match preview The Premier League returns with a bang! José Mourinho returns to Stamford Bridge, still under pressure despite the result last time out. Alexis Sánchez's 93rd minute header may have...
Going against the grain Manchester United legend Paul Scholes has tipped Chelsea to come out victorious as they host Jose Mourinho's side on Saturday. The hotly anticipated clash will take place at lunchtime and it will see Mourinho come up...
Mourinho bothered by media criticism Manchester United boss Jose Mourinho has revealed that he has been hurt by the criticism that he has received this season. The Portuguese boss has been under a lot of pressure this season from both the fans and...
Chelsea vs Manchester United live streaming: Match preview The Premier League returns with a bang! José Mourinho returns to Stamford Bridge, still under pressure despite the result last time out. Alexis Sánchez's 93rd minute header may have...
Chelsea vs Man United Paul Pogba has claimed the biggest games are the best ones to play. Manchester United take on Chelsea this weekend. While some players may be nervous ahead of such a big game, Pogba can't wait. He also lorded Eden Hazard,...
Was Lukaku disrespectful" Ex-Manchester United star Gary Pallister has claimed that striker Romelu Lukaku has disrespected the club after his comments over the international break. The forward has struggled this season, as have the whole of Jose...
Former Chelsea midfielder Claude Makelele has been heaping praise on his former boss Jose Mourinho ahead of Chelsea?s clash with Manchester United. ?I learnt a lot with Mourinho about being a competitor, about being focused on details and the...
Fantasy Premier League Gameweek 9 kicks off on Saturday the 20th of October at 12:30 pm UK time as Chelsea host Manchester United. So, all of your transfers for GW9 need to be done by 11:30 am UK time on Saturday. But if you are struggling to...
Mourinho deserves respect Chelsea boss Maurizio Sarri has gone on the defensive when it comes to Jose Mourinho. The current Chelsea manager claimed Mourinho needs more respect from the media and fans. He pointed to how much Mourinho has done for...
Undoubtedly the glamour tie of this weekend's fixtures, Manchester United and Jose Mourinho will know the importance of building on their late comeback against Newcastle before the international break. With just one win in their last five, all...
Alexis is fed up Alexis Sanchez is fed up with life under Jose Mourinho. In yet more bad news for the Man United manager, the Times claim that Alexis is unhappy.  The move from Arsenal to United has not gone as planned for Alexis. He may be on...
Widespread changes will have to wait Manchester United have placed their plans to hire a Sporting Director on hold following several reports on potential targets. There have been a fair few rumours of a new system coming into place at Old Trafford...
De Gea's deal Manchester United are set to make keeping David De Gea their top priority. In news that many people will agree with, the club are firstly set to trigger the one year extension clause in his contract. That will keep him at the club...
Similar to the pressure on him prior to the Newcastle match, it seems that Jose Mourinho could still be on his way out of Old Trafford sooner rather than later. It is believed that a decision on the Portuguese bosses' future will depend on how...
Luke Shaw is going nowhere Manchester United defender Luke Shaw has signed a new long-term deal at Old Trafford and has been speaking about his decision to stay. The Englishman hasn't had the best of times over the past four years. Injuries...
Andreas Pereira lifts the lid on Mourinho vs Pogba At the end of September, a video of Jose Mourinho and Paul Pogba at Manchester United training went viral. The clip was published by Sky Sports News, and came the day after Manchester United had...
Chelsea vs Man United prediction: Chelsea 2-1 Man United Chelsea to beat Manchester United 2-1 8/1 ...
January move on the cards" Manchester United and Liverpool both sent their scouts to check up on one PSV player during their Champions League clash with Inter Milan not too long ago. That player comes in the form of Steven Bergwijn who is being...
Is Romelu Lukaku good enough for Man United" Manchester United legend Paul Scholes has claimed his former club will not win the Premier League if they have Romelu Lukaku up front. The Belgian forward isn't having the best of times lately. That...
Mourinho is under pressure Jose Mourinho might have survived the international break, but his Manchester United future is still in doubt. That's according to Ladbrokes, who think that Mourinho is one of the hot favourites to be sacked. United...
Potential injury blow Manchester United defender Diogo Dalot could have suffered a small problem during his time with the Portugal under-21s side. The Portuguese defender was signed in the summer but is yet to make his Premier League debut, only...
Pressure on Jose Jamie Carragher has claimed there is a huge amount of pressure on Jose Mourinho. The Man United manager just held onto his job before the international break. Now, United face an away trip to Mourinho's former club...
Man United boost Manchester United have been handed a boost with the news Marouane Fellaini could make the game against Chelsea. United face a tough trip to Stamford Bridge at the weekend. With doubts over key players and the international break...
The Premier League returns on Saturday! The international break is over, the Premier League returns on Saturday. And, the first game to welcome us back is Chelsea vs Manchester United at Stamford Bridge. Now, that fixture has Jose Mourinho's...
Paul Ince believes that the reason Liverpool?s Mohamed Salah and possibly Manchester United?s Paul Pogba are not having the best start to the season is because of the World Cup. ?He was injured at the end of last season and maybe wasn?t fully fit...
Manchester United manager Jose Mourinho has been charged by the FA for allegedly using abusive langue towards a broadcasting camera. The Portuguese manager made the comments following his side's comeback to defeat Newcastle United 3-2 at Old...
After England were held to a 0-0 draw vs Croatia on Thursday, Paul Merson has stated that he does not believe that England and Manchester United forward Marcus Rashford is a natural goal scorer. ?People will say he scored three in three for England...
Carrick is pro Mourinho Jose Mourinho may be under pressure at Man United, but Michael Carrick thinks he's doing a good job. Carrick noted that he thinks Mourinho is taking the history of the club seriously. He also pointed to the fact Mourinho...
Speaking in a recent interview, Manchester United and Belgium forward Romelu Lukaku has suggested he is open to a Serie A move. Romelu Lukaku to the Serie A Asked by Italian outlet La Gazzetta dello Sportif he would make a move to Italy, Lukaku...
Reports are emerging on Sunday from the
Mourinho back to Real Madrid Jose Mourinho and Eden Hazard could link up once again. That's according to Neil Custis, who thinks that the pair are preparing to work together. Real Madrid are four games without a win, and could well be looking...
Will David De Gea sign a new deal at Manchester United" When Thibaut Courtois signed for Real Madrid this past summer, Manchester United fans breathed a sigh of relief. Los Blancos had been linked with David De Gea for pretty much every transfer...
Mourinho getting worried Jose Mourinho is getting paranoid at Manchester United. That's according to Neil Custis. He was speaking on The Debate, and said that the rumours surrounding the future of Mourinho's job are getting to the...
Pogba's going nowhere Paul Pogba will not be leaving Manchester United for Barcelona anytime soon for one reason, according to reports in Spain on Friday evening. The Frenchman has struggled at Old Trafford for the past 12 months but had a...
Jose Mourinho will face his former club Chelsea next weekend as United look to put a stop to their poor run of form. Ahead of the game, Jose Mourinho has commented upon new Chelsea boss Maurizio Sarri. ?I never met him or played against...
Depression in the game Michael Carrick has opened up about how football can impact a player's mental health. He noted that during his playing career, he struggled. Carrick said that the World Cup with England was the worst time for him. He...
Jose Mourinho scouting Sergej Milinkovic-Savic" The Mirror is reporting that Manchester United boss Jose Mourinho was in Montenegro on Thursday evening to watch their game vs Serbia. As per the report from the Mirror, it is being speculated that...
Mourinho will change things Manchester United manager Jose Mourinho can get the best out of his players. That's according to Michael Essien. Essien of course worked with Mourinho at Chelsea and at Real Madrid. He backed Mourinho to work with...
Is Lukaku good enough for Man United" Ex-Chelsea player Craig Burley has claimed that Romelu Lukaku will be outed by the next Manchester United manager if Jose Mourinho leaves. The Belgian striker has struggled over the past few weeks and has 4...
Not important to Pogba Paul Pogba has claimed he does not need to be the captain of a side to express his feelings and help the team. It comes on the back of being stripped of the vice-captaincy at Man United. He was also told that as long as Jose...

Manchester United & Lucas Hernandez According to Spanish daily Marca, Manchester United have made a transfer offer to Atletico Madrid's Lucas Hernandez. Marca (as translated by Sport Witness) report that Man United have posted a "dizzying...
Jesse Lingard's season of injury struggle so far Jesse Lingard was undoubtedly one of the biggest positives to come out of Manchester United's 2017/2018 season. Eight goals in 33 appearances propelled Lingard into the England squad where he...
Lukaku to be dropped Jose Mourinho should consider dropping Romelu Lukaku. That's according to Craig Burley, who thinks that even if Mourinho doesn't drop Lukaku, he's still at risk. That's because Mourinho could well be sacked. Burley...
Pogba not listening anymore Manchester United midfielder Paul Pogba has responded to his critics and also claimed he aims to be "among the best players in the world". The Frenchman has not had the greatest of seasons so far and may well have...
Should Mourinho remain as United boss" Former Manchester United forward Zlatan Ibrahimovic has claimed that Jose Mourinho is still the right man to take the club forward. The Portuguese boss has come in for an awful lot of criticism this...
Rudiger is missing Antonio Rudiger could miss Chelsea's clash with Manchester United. The defender has been key for Maurizio Sarri's side this season. His partnership at the heart of the defence with David Luiz has been an every...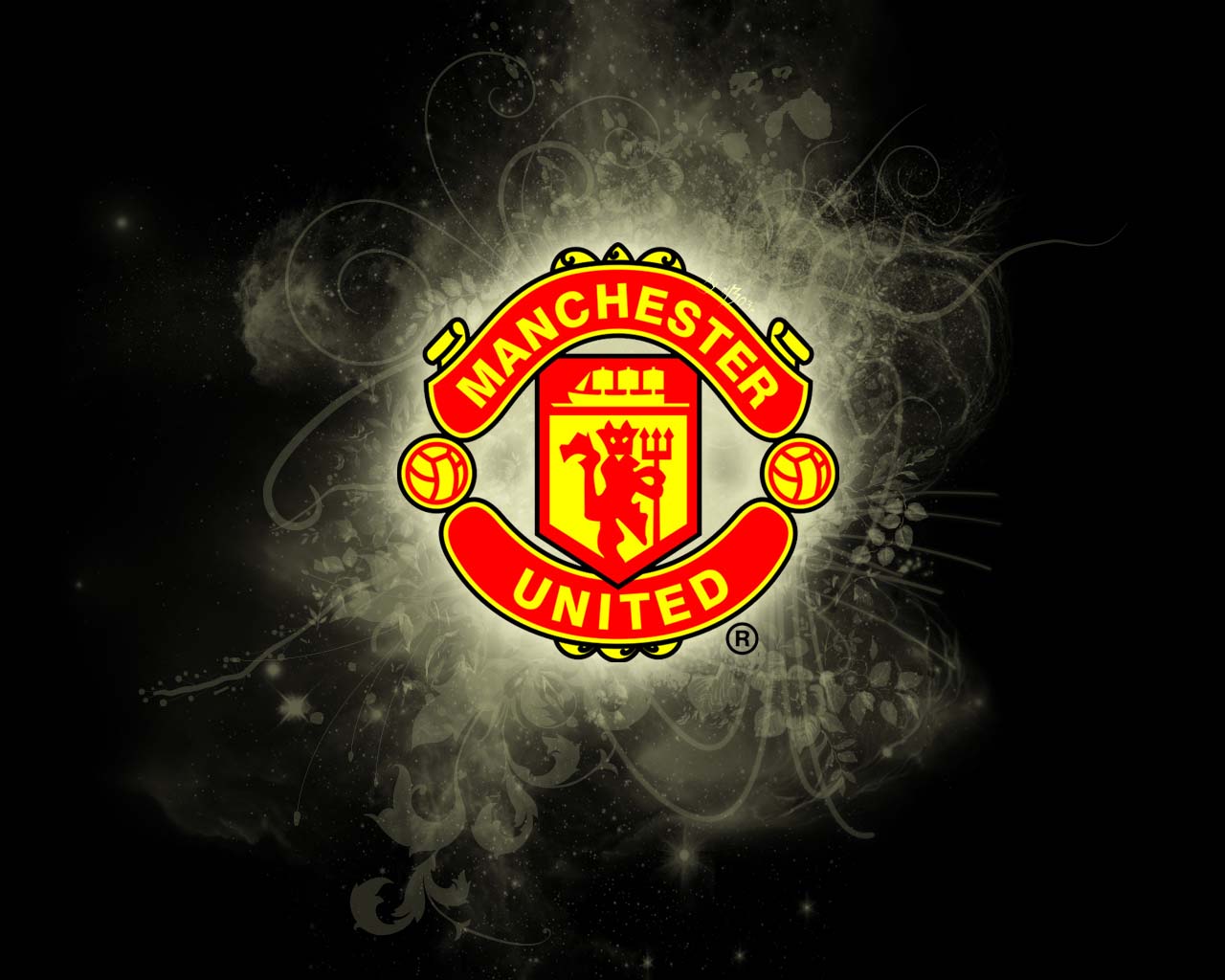 Paul Pogba speaks to Le Figaro Manchester United midfielder Paul Pogba has sat down with French daily Le Figaro this week. Pogba is now on international duty following France's success at the 2018 World Cup. Pogba opened up on a range of issues...
Mourinho and Pogba France manager Didier Deschamps claims any rumours of a feud between Jose Mourinho and Paul Pogba are greatly exaggerated. Mourinho and Pogba's relationship is thought to be at breaking point. However, Deschamps noted that he...
Manchester United legend and now DC United player Wayne Rooney has been speaking recently about Man United?s poor start and how Jose Mourinho is being forced to bear the brunt of the blame. ?Jose is an easy target? On United?s start to the season...
Nemanja Matic is injured More bad news for Manchester United. It's been confirmed this week that midfield enforcer Nemanja Matic is injured. Matic's injury has been confirmed by Serbia manager Mladen Krstajic. As reported in the...
Ahead of a crucial run of games that could decide Jose Mourinho's future, Manchester United have been struck by a potential injury crisis. It has been confirmed that Serbian international Nemanja Matic has withdrawn from international duty due to...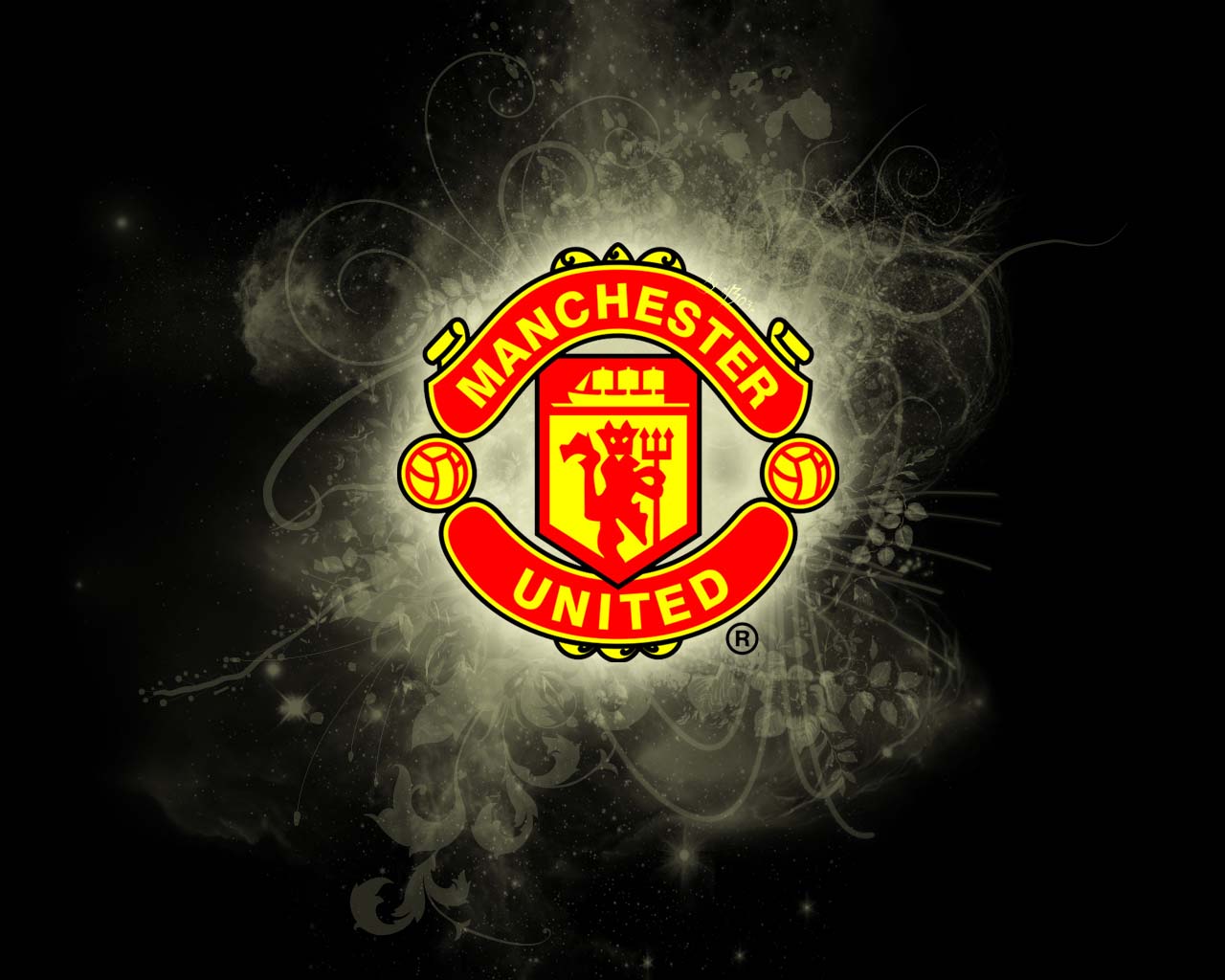 Will Jose Mourinho be banned vs Chelsea" On Tuesday morning reports spread that Manchester United boss Jose Mourinho may be banned for the upcoming game against Chelsea. Chelsea host Man United after the international break. Mourinho may be...

Manchester United have made contact with former Juventus CEO Giuseppe Marotta, according to the Independent. Executive vice-chairman Ed Woodward is keen to put in place a full technical staff rather than just a director of football. Old Trafford...
According to ESPN, Jose Mourinho wants the Manchester United board to show their support for him by signing both Milan Skrinia and Alessio Romagnoli in the January window. Skrinia & Romagnoli Skriniar joined Inter Milan last summer from fellow...
After Manchester United found themselves 2-0 down at half-time vs Newcastle on Saturday, Luke Shaw has lifted the lid on Man United?s half-time team talk during the game. ?I think everything that was said was correct, and what we needed? Speaking...
Big problems at United Alan Shearer thinks Jose Mourinho is in trouble. The Newcastle United legend thinks the win Mourinho's side picked up against Newcastle will not be enough. He noted that despite United coming from two goals down, Mourinho...
Shaw struggles at Manchester United Luke Shaw joined Manchester United in July of 2014 for a staggering fee of around Ł33.75 million. However, despite being at Manchester United for just over four years, Shaw has played just 75 games for...
Tight squad at United After Man United's win over Newcastle United, Romelu Lukaku has made it clear the dressing room is united. Lukaku noted the club are all together, and want to win. The forward made it clear that United have to improve...
While Manchester United are desperate to extend David de Gea's stay at Old Trafford, it seems the Spanish international is less keen. It is being reported by The Telegraph that Jose Mourinho's No 1 is reluctant to sign a new long-term...
Ander Herrera & Man United Manchester United fans have barely seen Ander Herrera in action this season. The 29-year-old has only played 68 minutes of Premier League football this term. Herrera has only featured against Tottenham and Burnley. The...
Andreas Granqvist & Manchester United Is Swedish international defender Andreas Granqvist on his way to Manchester United" That transfer rumour has popped up in recent weeks in the Swedish press. Granqvist became a household name at the 2018...

Liverpool's Daniel Sturridge is a winner On Sunday night's episode of Match of the Day on the BBC, viewers were asked to vote on the September goal of the month. Liverpool fans must have voted in their droves. In a massive landslide win,...
Kepa Arrizabalaga & David De Gea When the Spanish national team get together for the international break, David De Gea and Kepa Arrizabalaga will both be in the squad. The Chelsea and Man United keepers are direct rivals for La Roja. Of course,...

Zinedine Zidane & Manchester United For more than two weeks rumours have been flying about linking Zinedine Zidane to Manchester United. But according to Zidane's agent, Alain Migliaccio, it's highly doubtful that his client will be moving to...
Manchester United 3 – Newcastle 2 Will this be the turning point in Manchester United's season" Man United came from 2-down to beat Newcastle 3-2 on Saturday night. Jose Mourinho must have been fearing the worst when Kenedy and Yoshinori...
A joke for Neville Gary Neville has been pictured in Liverpool's changing rooms. As you might expect, given he's a Man United legend, that raised some eyebrows. While stood with his Sky Sports colleagues, Neville made a two fingered...
Zinedine Zidane & Manchester United Despite Man United's 3-2 comeback win over Newcastle on Saturday in the Premier League, rumours are still flying about that Jose Mourinho could be about to be fired. The Sunday Mirror have trumpeted claims...
Feeling sorry for the Old Trafford boss Former Manchester United man Gary Neville has admitted that he feels sorry for Jose Mourinho after recent performances from his side. The Portuguese boss has struggled to get his side firing this...
Manchester United have dismissed the club's reported plans to sack Jose Mourinho, according to the Guardian. The Portuguese manager retains the backing of the board at Old Trafford for the immediate future. Mourinho has come under fire in recent...
The tide has turned over the past 10 years Football pundit and ex-Premier League footballer Robbie Savage has claimed that Manchester City are 'light years ahead' of Manchester United in one regard. Pep Guardiola's City have become somewhat...
Alexis is a shadow of himself Gary Neville can't explain what has happened to Alexis Sanchez. He noted that the player looks awful. However, Neville thinks that quality doesn't disappear over night, and has faith in Alexis. He also toughed...
Jose to stay Ryan Giggs has backed Jose Mourinho to keep his job. The Manchester United boss has come under increasing pressure in the last few weeks. There have been frosty exchanges with Paul Pogba caught on camera, and rumours of dressing room...
Mourinho on Man United Jose Mourinho was terse in his pre match presser before Man United take on Newcastle United. Both sides are struggling, though while it may have been expected in terms of Newcastle, United fans thought they'd be doing far...
It's not been the greatest season so far for these three Former Manchester United player Paul Ince has slammed three of the clubs star players that have underperformed during the start of the season. It's certainly not been the start to the...
Newcastle take on Manchester United this weekend. Before the game, Newcastle?s Atsu has been stressing the importance of Newcastle picking up a win. ?We have to win that game to release the pressure, to give us more confidence? Ahead of the clash...