New deal Tottenham Hotspur fans may have felt it was the ideal scenario when they saw manager Mauricio Pochettino had committed to a new, long term deal, keeping him at the club until 2023. Amid interest from Chelsea, Spurs moved to tie down their...
Following Spurs' season finale against Leicester City, Mauricio Pochettino came out calling for Tottenham Hotspur to be brave this summer  – a statement which sounded very much like a cry for investment in the transfer window. The...
Christian Eriksen, Harry Kane, Heung-min Son, Dele Alli and Jan Vertonghen are all expected to sign new contracts with Tottenham Hotspur following the news that manager Mauricio Pochettino had committed his future to the club for five more years on...
Manchester United are refusing to include Anthony Martial in any deal for Toby Alderweireld with Tottenham Hotspur, according to ESPN FC. Spurs are understood to hold a firm interest in Martial and are attempting to sign him as part of a deal that...
Manchester United hope to have completed the signing of Toby Alderweireld from Tottenham Hotspur and Fred from Shakhtar Donetsk before the start of the 2018 World Cup in Russia, according to the Times. The Red Devils have already...
Staying Victor Wanyama has claimed he will be staying at Tottenham Hotspur for the rest of his contract. The midfielder has struggled with injury this season and at times has been linked with a move away from the club, yet claimed he has nothing...
Tottenham Hotspur have this afternoon confirmed that manager Mauricio Pochettino has put pen to paper on a new long-term contract with the club. Highly-regarded Pochettino, 46, took charge of Spurs in 2014, following impressive stints with both...
Manchester United in talks with Spurs Both Manchester United and Tottenham are keen to do their transfer business early this summer and it looks like a move could happen swiftly for Toby Alderweireld. When it comes to transfer news, Darren Lewis...
Is another Belgian leaving Spurs this summer" Tottenham could be losing two high profile Belgian players during this summer transfer window. Toby Alderweireld's contract dispute with Spurs has rumbled on for some time and the central defender...
According to reports in the Spanish media this afternoon, Barcelona midfielder Andre Gomes is preparing for an imminent exit from the club, having cleaned out his personal locker in Catalunya. Highly sought-after Gomes, a 24-year-old Portuguese...
Tottenham Hotspur are interested in signing Lille OSC midfielder Yves Bissouma to replace Mousa Dembele who is expected to leave the club over the summer, according to Sky Sports. The North London club have been monitoring Bissouma over the course...
Tottenham's big summer Having spent all season at Wembley and finishing third, it is starting to feel like the Spurs players have done their bit for the club. Champions League football was assured for the third successive campaign and Mauricio...
As per a report from FCInterNews this afternoon, Tottenham Hotspur are eyeing a move for Inter Milan star Ivan Perisic this summer. Old Trafford links Croatian wide-man Perisic was heavily linked with a move to Old Trafford last summer, with Jose...
Manchester United have identified Tottenham Hotspur defender Toby Alderweireld as a key transfer target this summer, whilst Mauricio Pochettino is keen for his side to sign Anthony Martial from the Red Devils, according to the Manchester Evening...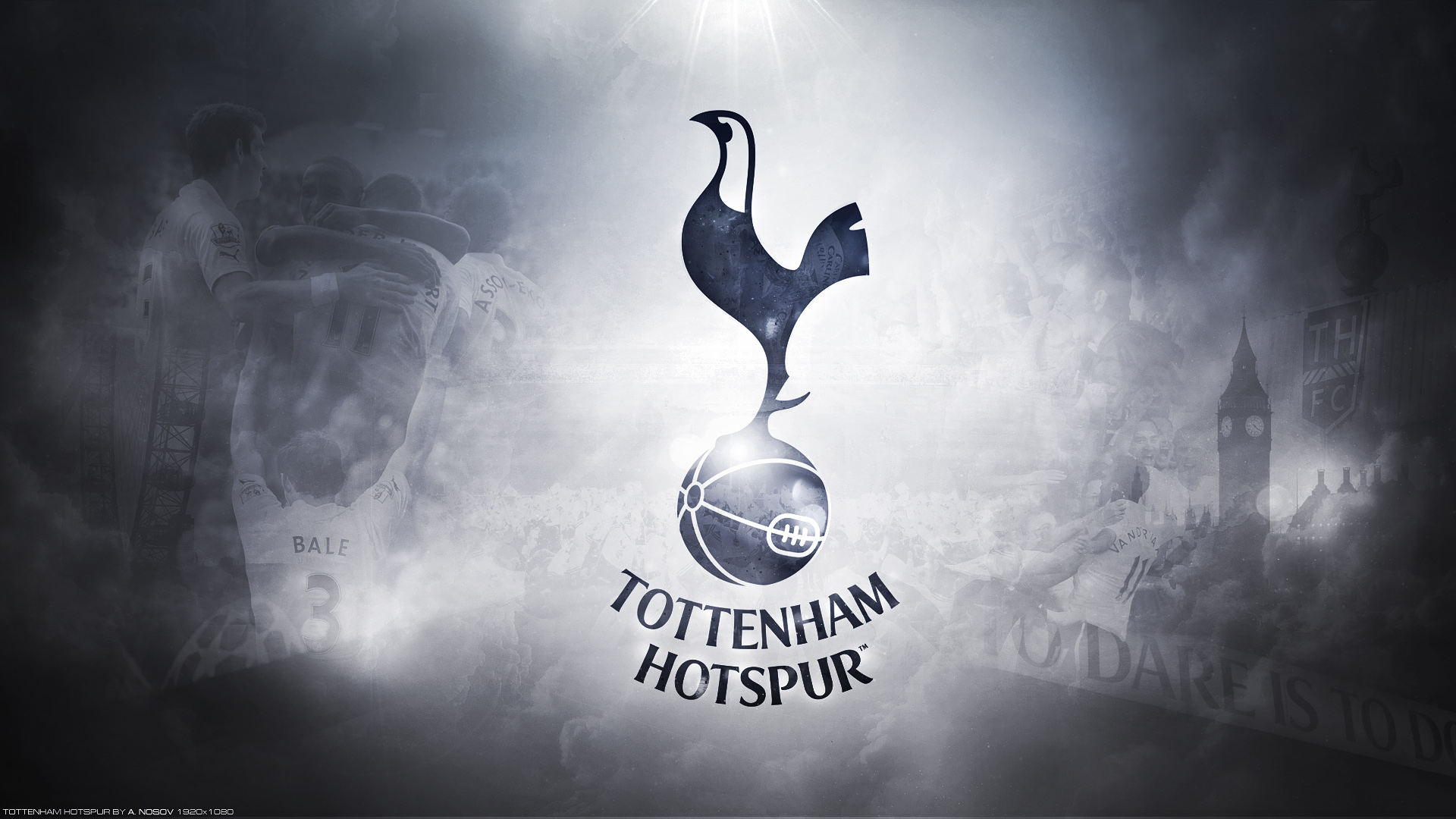 Toby Alderweireld to Juventus" Juventus have won their seventh league title in a row but they are still looking to improve. Gianluigi Buffon is leaving the club after 17 years of service to the Italian giants. Former Arsenal goalkeeper Wojciech...
Tottenham Hotspur are in advanced negotiations with Barcelona Juvenil A midfielder Riqui Puig, according to Spanish publication Sport. The 19-year-old is understood to have numerous offers on the table, including a contract renewal offer from...
Mauricio Pochettino has held positive discussions with chairman Daniel Levy over his future at Tottenham Hotspur with further talks scheduled, according to the Telegraph Sport. Spurs are hopeful that the Argentine manager will sign a new contract...
Hints Stoke City forward Xherdan Shaqiri has left the door open for a potential move to Tottenham or a side playing in the Champions League next season. The Swiss star will almost certainly leave Stoke this summer after the club were relegated to...
Tottenham Hotspur's accepted offer of 55m euros for Ajax centre-back Matthijs de Ligt has been countered by Manchester City who have offered 60m euros, according to journalist Nicolo Schira. Spurs have held a long-term interest in the Dutch...
Tottenham Hotspur have an agreement to play Champions League fixtures at both Wembley Stadium and the new stadium next season, according to the Evening Standard. Should the construction of the club's new stadium not be completed to host the first...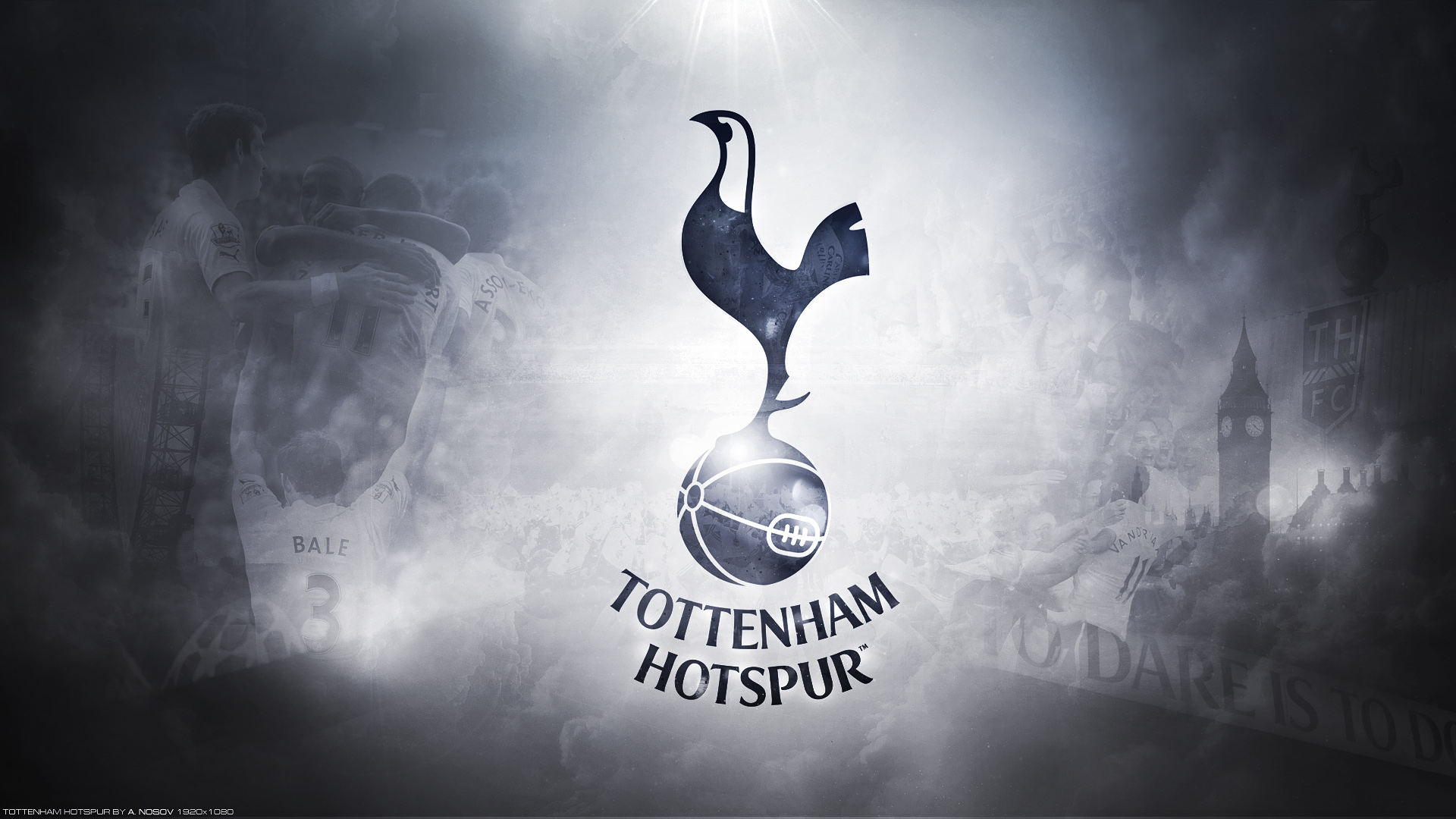 Tottenham Hotspur are set to lose both academy talents Keanan Bennetts and Reo Griffiths this summer with the duo expected to join the growing list of young, English players heading to Germany, according to the Evening Standard. Bennetts looks set...
Tottenham now involved in Justin Kluivert row with Ajax This looks like being a very difficult summer for Ajax, who are set to be shorn of their best young players. Perhaps there is nothing new here, ever since the Bosman Ruling, Ajax have lost...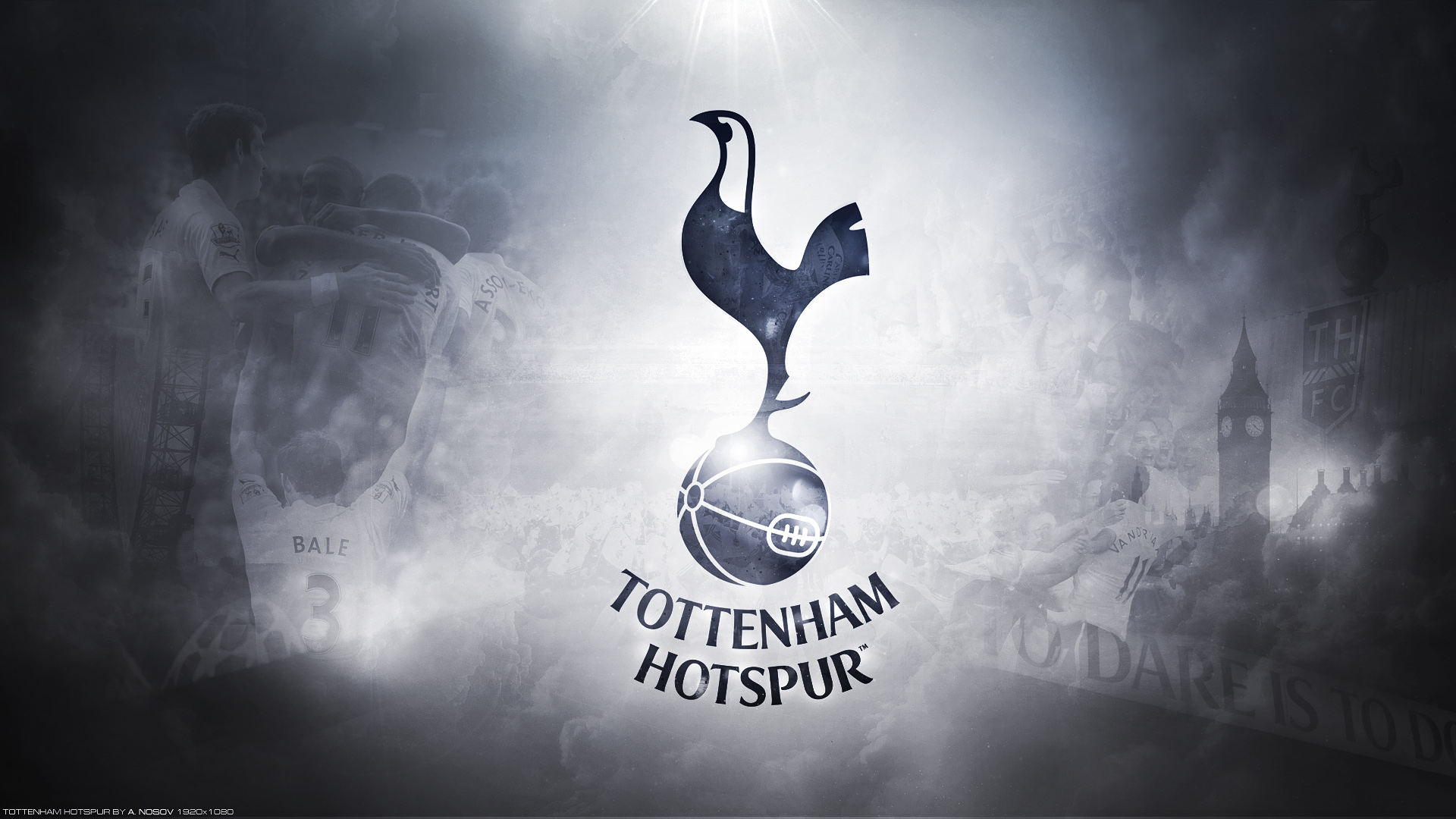 Summer exit Ajax starlet Justin Kluivert has fueled speculation that he could leave the club this summer after slamming the club in a recent interview. The Dutchman has been the subject of interest from several clubs since his breakthrough in...
Son Tottenham Hotspur star Heung-min Son has admitted he played though the pain in the final weeks of the season – and now needs to rest up before he has to play international football. He noted that six weeks of painkillers isn't out of the...
Tottenham Hotspur have this afternoon announced that midfielder Harry Winks has put pen to paper on a new contract with the club. Highly-regarded Winks, a 22-year-old central midfielder, came up through the youth academy of Spurs, before breaking...
Transfers Manchester United boss Jose Mourinho has been told to break the bank this summer if he wants to compete with Manchester City. Pundit Craig Burley thinks that Mourinho needs to raid his rival sides, and land not only one Premier League...
Christian Eriksen on Barcelona On Wednesday, the Catalan press reported that Christian Eriksen had been in touch with Barcelona, via his representatives. The transfer rumour goes like this: Eriksen has long been touted as a Barcelona target, and...
Ambition Tottenham Hotspur have been told this is a key summer for them – and remaining the same when it comes to wages and the way they pay players will not go well. Gary Lineker has noted that big players want to have wages that are on a...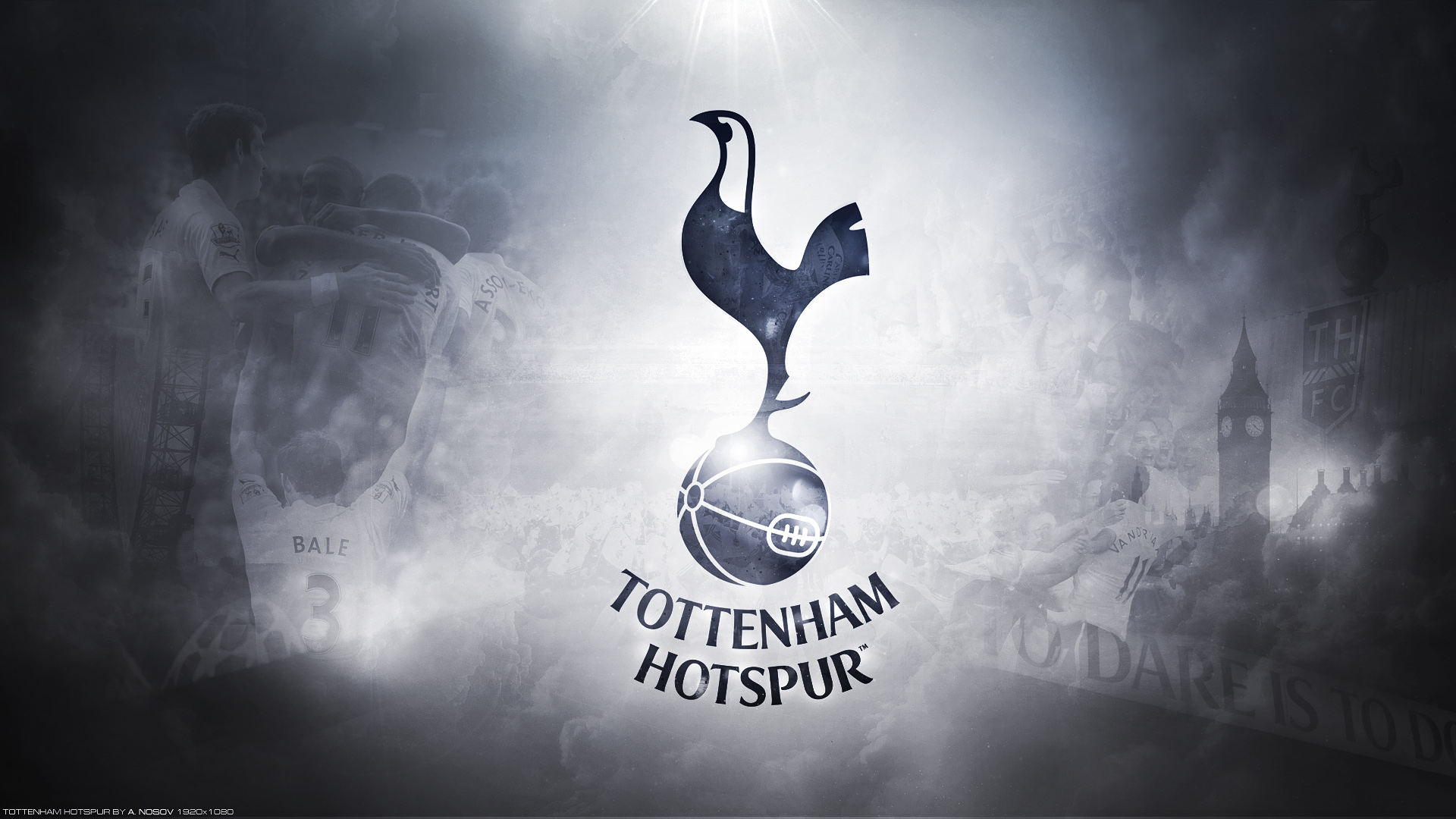 Spurs Manchester City boss Pep Guardiola is riding high on his Premier League win and has spoken to Sky Sports about how good his side have been this season – and about the other teams in the top flight as well. He said on Monday Night Football...
Christian Eriksen's best season for Spurs" The 2017/2018 campaign felt like Christian Eriksen's best season yet for Spurs. The Danish midfielder has emerged as one of the best players in the Premier League and consistently leads the charts...
Toby Alderweireld to Manchester United" Tottenham fans have been warned on countless occasions this past season that Toby Alderweireld would likely leave the club this summer. On Tuesday, the Evening Standard report that Alderweireld could well...
Tottenham Hotspur transfer target and England forward Ryan Sessegnon helped fire Fulham into the Championship play-off final this evening. The 17-year-old netted his 16th goals of the season at Craven Cottage as the Whites battled back from a...
Betting syndicate Ladbrokes have this afternoon provided updated odds on a number of Tottenham's transfer targets making the move to North London. Moving closer Spurs endured an encouraging albeit slightly-disappointing campaign once again this...
Is Mauricio Pochettino taking over at Chelsea" The big transfer story of the day does not involve a player, but actually concerns the managerial merry-go-round. Chelsea are heavily linked with a move for Mauricio Pochettino this summer, according...
Chelsea keen on Mauricio Pochettino This rumour whilst difficult to believe, is being peddled by Sky Sports News, who claim on Tuesday that Chelsea want Spurs boss Mauricio Pochettino as their new manager. With Antonio Conte likely to take charge...
Tottenham Hotspur have this afternoon confirmed that defender Davinson Sanchez has put pen to paper on a new deal with the club. Dominant stopper Sanchez, a 21-year-old Colombian international, only arrived in North London last summer from Dutch...
Mauricio Pochettino will demand a major overhaul of his Tottenham Hotspur squad this summer as the Argentine bids to finally clinch silverware in North London next season, according to Telegraph Sport. In an exclusive, the report claims that...
Another Premier League season comes to a close The 2017/18 Premier League season drew to a close on Sunday afternoon after 9 months of madness, chaos and havoc. The record books were re-written throughout the season with Manchester City becoming...
Kyle Walker-Peters signs new Tottenham deal until 2021 Tottenham ended the Premier League season with a 5-4 win over Leicester City at Wembley on Sunday. Spurs confirmed their finish as third in the Premier League and will be playing Champions...
Tottenham 5 – Leicester 4 Tottenham signed off their season at Wembley in some style on Sunday. Spurs finished third in the Premier League, above Champions League finalists Liverpool in fourth, thanks to a 5-4 victory over Leicester. Two...
101 Great Goals prediction: Tottenham 4-0 Leicester Tottenham to beat Leicester 4-0 is 14/1 with Bet365 Tottenham secured Champions League football during midweek with a 1-0 win over Newcastle United and now face the challenge of consolidating...
Goals Harry Kane loves scoring goals – that much is clear, and it seems that the player is on fire in the last couple of games this season, trying to beat Mo Salah to the Golden Boot – and opening the scoring for the final game of the...
No time for celebration Mauricio Pochettino has revealed that his Tottenham side will not be celebrating Champions League qualification because it is not enough to celebrate. The Argentine boss has transformed the side since he joined them from...
Tottenham reach the Champions League for 3rd successive season Tottenham boss Mauricio Pochettino can arguably say he is one of the best managers in the clubs history. As everyone points out, Spurs may not have won a trophy in his time at the...
Trophy Tottenham Hotspur goalie Hugo Lloris has noted that he thinks the club have been brilliant this season and that having to play away from home though the entire season has been hard for them – and that getting top four football and...
Paris Saint-Germain have joined Tottenham Hotspur, Manchester United and Liverpool in the race to sign Fulham winger Ryan Sessegnon, according to the Mirror Sport. The 17-year-old has become one of the hottest young properties on the continent this...
Kane Harry Kane is known for being one of the best forwards in the country yet has gone off the boil in the last few games – well according to his haters at least. The player claimed a goal that many people felt wasn't even his – and then...
Second Tottenham Hotspur manager Mauricio Pochettino has admitted that their fans now have far greater expectations than they used to, and noted that for the side to finish second in the Premier League is a let down – but made it clear that...
The race is on Tottenham boss Mauricio Pochettino has explained that his side need to be 'ready to die' in race for the Premier League top four. A string of bad results have meant that there is a fighting chance for Chelsea to make the...
Top four Tottenham Hotspur have been told to make sure they get into the top four by their manager, Mauricio Pochettino, who noted that it's the dream of the club and indeed something that they need to 'die trying to achieve'. Spurs did have...
The Ajax summer exodus begins As we approach the summer transfer window, the now familiar break up of a young Ajax side is taking place. This one is starting to look a little brutal and involves super agent Mino Raiola, so should attract plenty of...
Claudio Ranieri to Spurs"! Could Claudio Ranieri be heading back to the Premier League" Once something of a laughing stock in England, known during his days at Chelsea as the "Tinker Man", Claudio Ranieri firmly established himself as a...
Tottenham's biggest game of the season" Having faltered in their chase for the top four, Tottenham know exactly what they need to do in their remaining two matches of the Premier League season. If Spurs manage four points from their two games...
Worrying times in the white half of north London Tottenham fans are getting worried right now with just two games left of the Premier League season. At the start of April, when Spurs won 2-1 at Chelsea, for the first time in 28 years, Mauricio...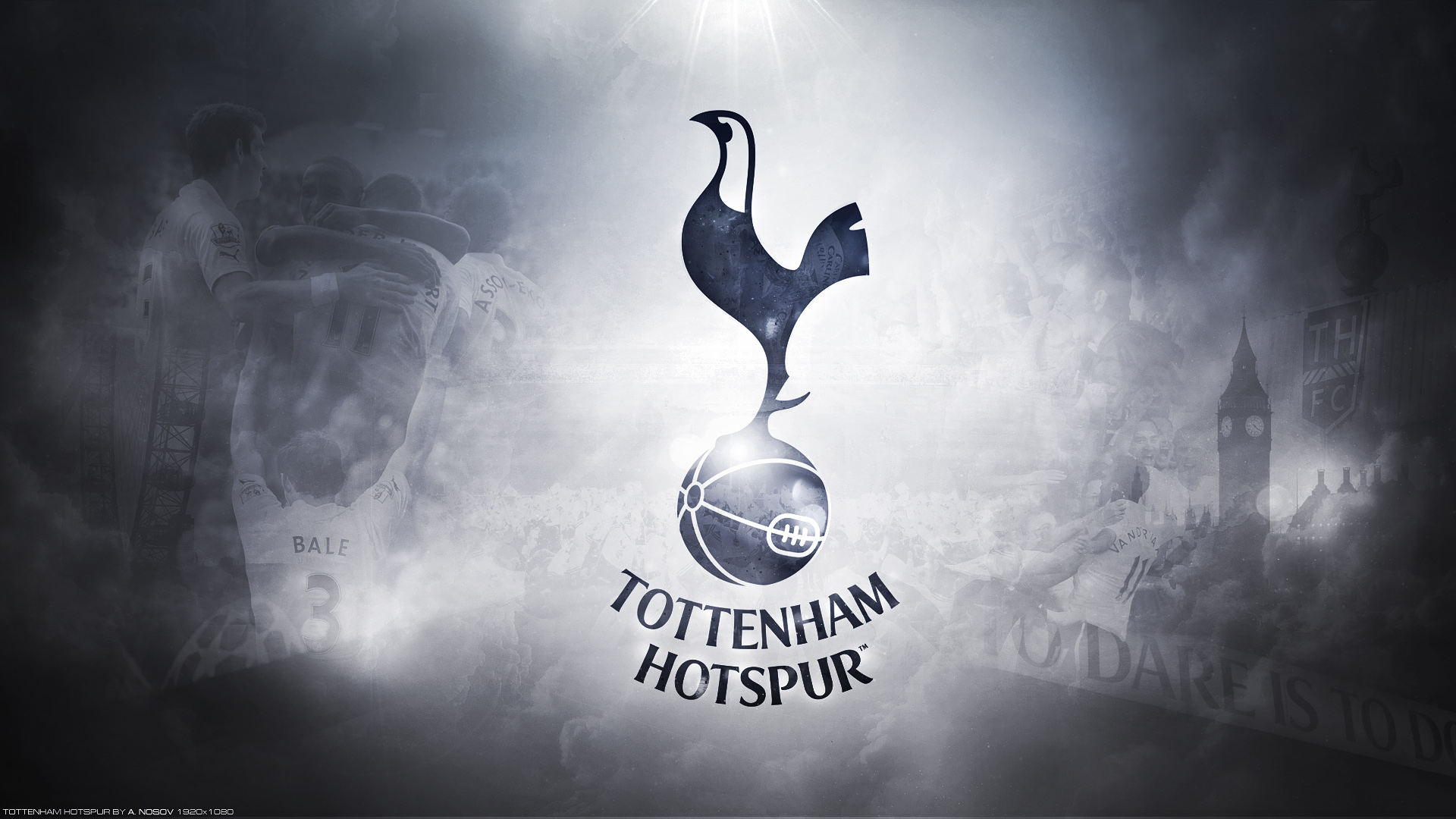 Tottenham Hotspur have informed the club's official supporters trust, THST, that the new stadium build will be complete in time for opening in August, according to the notes from the latest meeting. Some concern had surrounded whether or not the...
101 Great Goals prediction: Tottenham 2-0 Newcastle Tottenham to beat Newcastle 2-0 is 13/2 with Bet365 With Chelsea having closed the gap to Spurs to just two points after their 1-0 win over Liverpool on Sunday, Tottenham must take at least a...
Tottenham Hotspur defender Jan Vertonghen is set to undergo a scan on his ankle after coming off injured during the club's 1-0 defeat to West Bromwich Albion on Saturday. According to HLN via Sports Witness, the Belgian has suffered only a slight...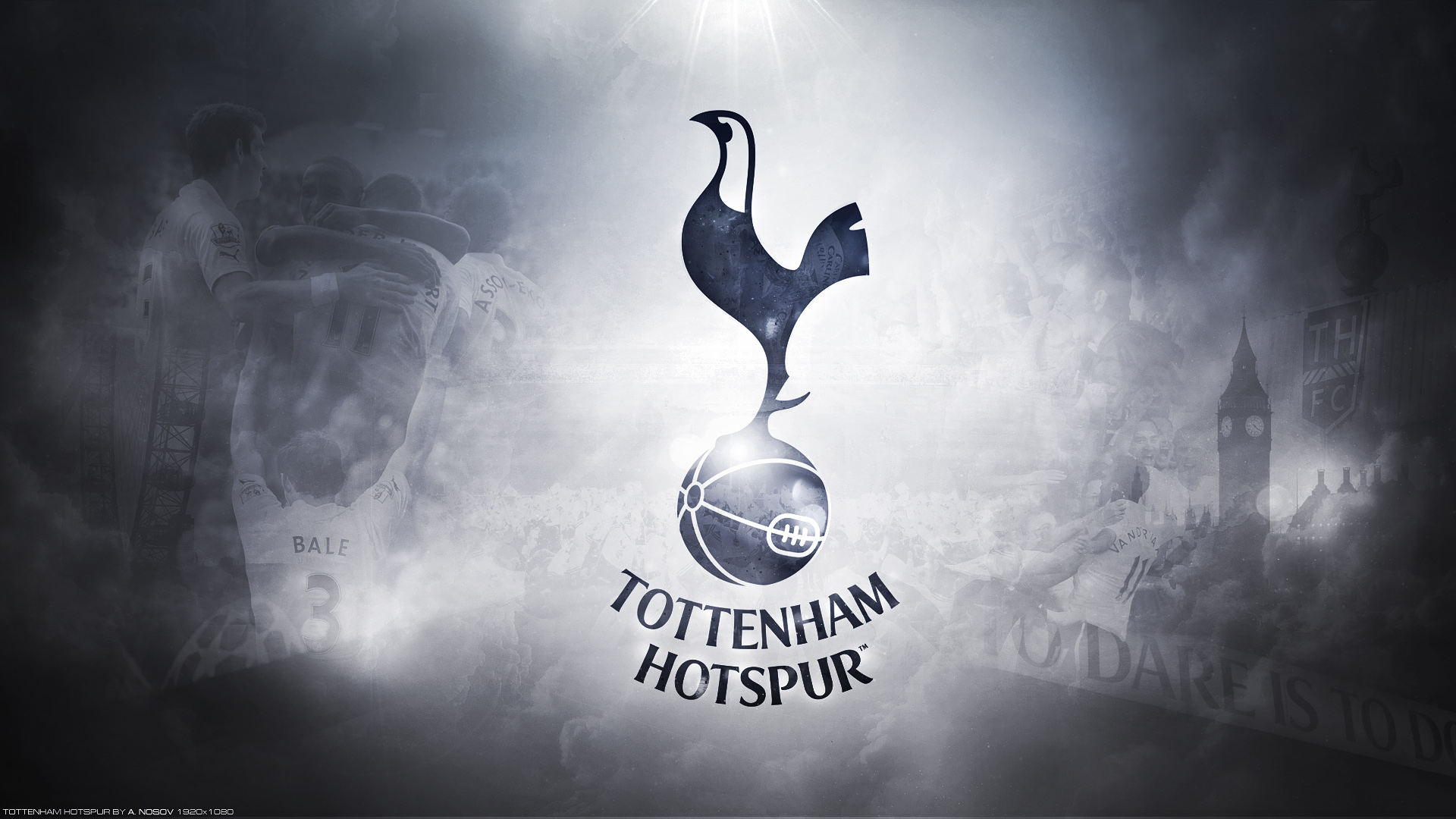 Tottenham's Ryan Sessegnon deal 'agreed' News has filtered out of France that Tottenham will sign Fulham starlet Ryan Sessegnon in the summer. Indeed, it's being claimed that Spurs have already "agreed" the deal with Fulham. The news...
EA Sports player of the year EA Sports have announced their candidates for their player of the year. Liverpool's Mohamed Salah is the front runner for the award and he is joined on the 6 man shortlist with Manchester City's Kevin De Bruyne...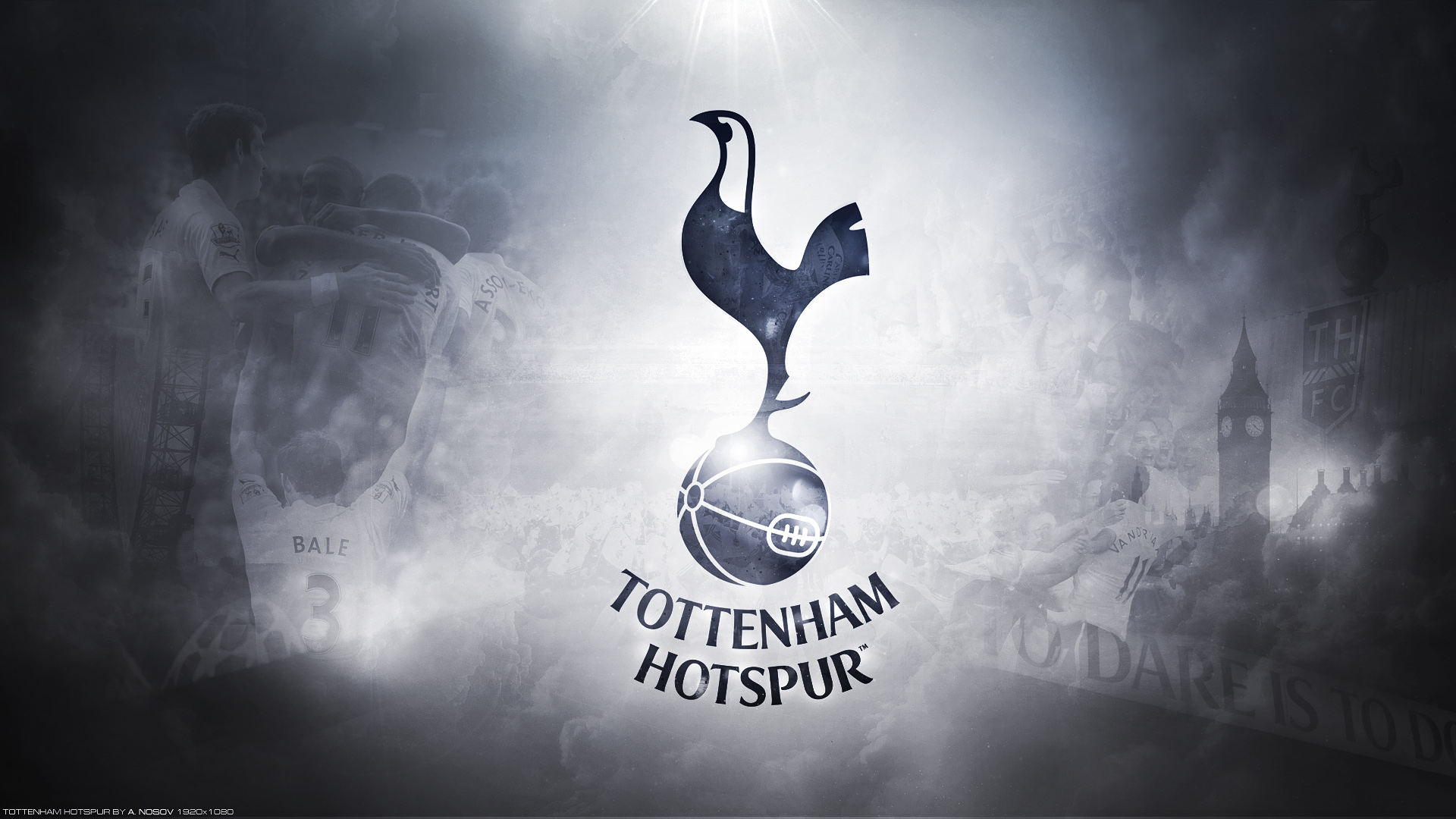 West Brom 1 – Tottenham 0 The season isn't quite panning out in the fashion most Tottenham fans had been hoping for. Tottenham's season took a major blow when Spurs lost their FA Cup semifinal against Man United. Having cemented another...
Man United & Lazio's Sergej Milinkovic-Savic A potentially enormous story has been broken in the Sunday Sun. Manchester United fans are told that a deal has been "agreed" for the Red Devils to sign Sergej Milinkovic-Savic from Lazio this...
Tottenham Hotspur travel to the Hawthorns this afternoon to take on a resurgent West Bromwich Albion side. Starting for Spurs this afternoon and making just his second Premier League appearance since October is defender Toby Alderweirled. With a...
Darren Moore produced yet another miracle as manager of West Bromwich Albion at the Hawthorns as his side defeated Tottenham Hotspur 1-0 to keep their hopes of survival alive. Spurs were also dealt another huge blow as Jan Vertonghen was forced off...
Tottenham Hotspur are planning to make a Ł65m double move to sign Swansea City centre-back Alfie Mawson and Southampton left-back Ryan Bertrand, according to the Express Sport. Mauricio Pochettino is keen to strengthen his squad in the summer...
Tottenham Hotspur have agreed a deal to re-sign Real Madrid winger Gareth Bale this summer, according to Don Balon. The Welshman is understood to be leaving the Santiago Bernabeu this summer having fallen out with both manager Zinedine Zidane and...
Summer spending Tottenham Hotspur could be set for a huge summer of spending according to Ladbrokes, who think that not only will the club be looking to keep hold of their best players, but that they will also want to make sure big names come to...
Forget about it Tottenham boss Mauricio Pochettino has told striker Harry Kane to forget about beating Liverpool's Mohamed Salah to the Premier League golden boot. The player has fallen a bit behind the Egyptian star who has 31 goals this season...
Mega-money Paris Saint-Germain are reportedly lining up a Ł100million deal to sign Tottenham playmaker Christian Eriksen in the summer transfer window. The former Ajax star has become one of the household names in the Premier League since his move...
Tottenham, Chelsea & Anthony Martial It's becoming a daily feature in the press to find an update on Man United forward Anthony Martial. Martial has been rumoured to be heading out of Man United at the end of the season. Martial?s exit from Man...
New target Tottenham have been linked with a new player ahead of the summer transfer window in the form of Heung-min Son?s South Korean team-mate Hee-chan Hwang. While Hwang is a bit of an unknown entity for British fans, he is certainly pulling...
Bayern Munich & Anthony Martial According to Sport Bild journalist Christian Falk on Wednesday morning, all reports linking Bayern Munich and Anthony Martial can be consigned to the trash can. Martial has been rumoured to be heading out of Man...
Still bitter Tottenham striker Harry Kane has finally broken his silence over a tweet that the FA Cup account tweeted after the semi-final clash with Manchester United. Jose Mourinho's side won the game 2-1 and it was certainly not a great game...
Golden Boot Harry Kane has admitted that he won't win the Golden Boot this season in the Premier League, and that Mo Salah has outscored him. The player noted that his own target is now set to 30 goals and that would be an achievement for...
Mohamed Salah vs Harry Kane The race to be the Premier League top scorer appears to be over. Liverpool's Mohamed Salah seems sure to top the scoring charts with just a few matches remaining in the season. Salah has 31 goals for Liverpool in the...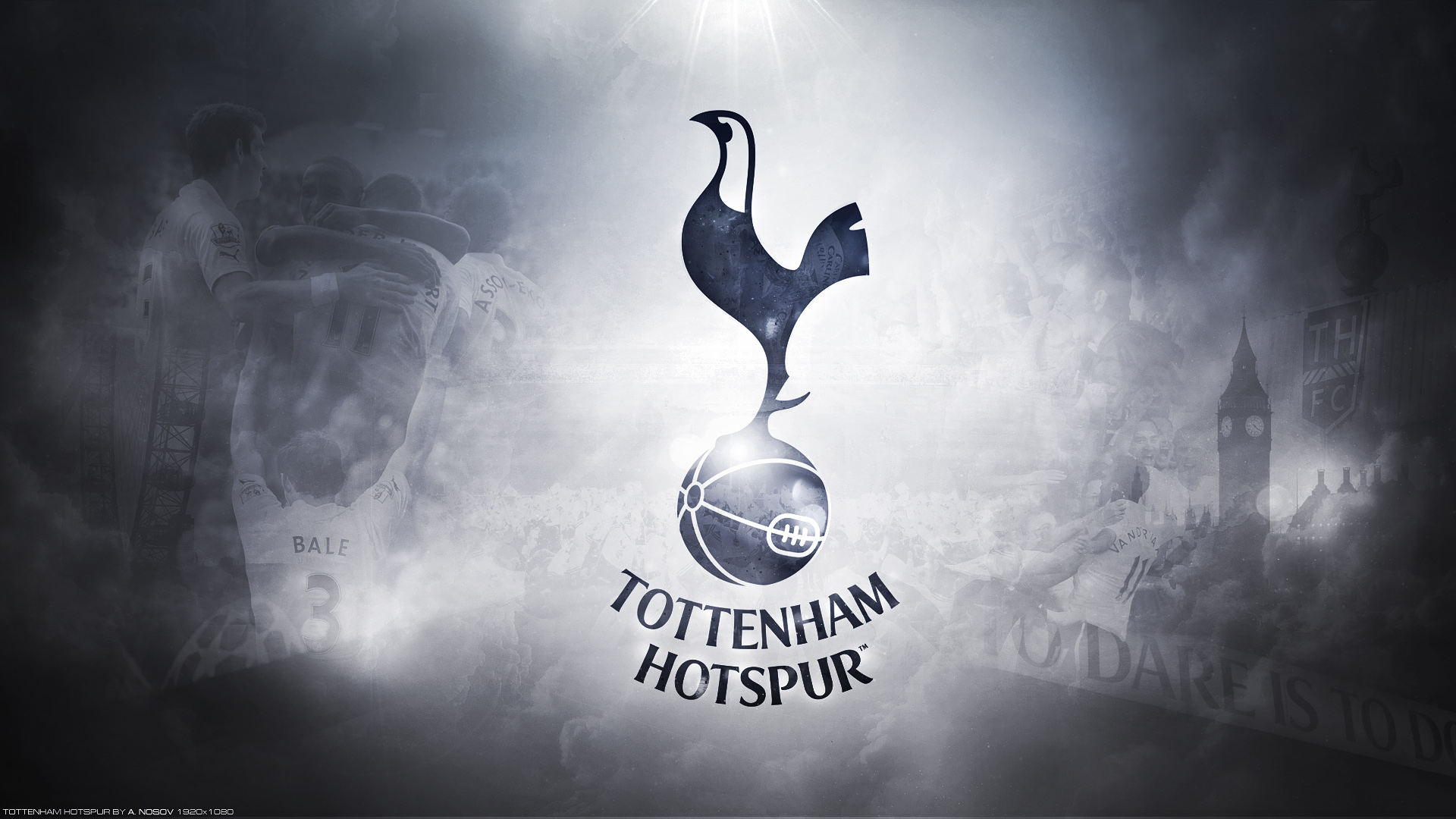 Chelsea & Tottenham's Mauricio Pochettino There's a possibility that the three biggest clubs in London will all have new managers come the start of next season. It's already common knowledge that Arsene Wenger will be leave the Emirates...
Big fan Tottenham Hotspur midfielder Dele Alli has made it very clear he loves working under manager Mauricio Pochettino and admitted that the manager's honesty is a huge factor in why. Dele said that he's learnt so much by working with the...