As we approach the end of the Championship season, we find ourselves sat in 3rd position with 14 games remaining, meaning that we need to treat each and every game like a cup final. After a difficult weekend at Craven Cottage which saw us lose 2-0...
Aston Villa fell to their first league defeat of 2018 away to a well organised Fulham side. After a run of seven wins, Steve Bruce and his team were due a loss. The result coupled with the absence of Albert Adomah and Jack Grealish made for a...
Fulham vs Aston Villa Sky Bet Championship 15.00 ? Saturday, 17th February 2018 Craven Cottage, London. Aston Villa will head down to the Capital today to take on an in-form Fulham side at Craven Cottage today in the Sky Bet Championship. Steve...
Mile Jedinak returned to action in November following various injuries and has initially failed to stake his claim back in the first team. Derby day against Birmingham City arrived and manager Steve Bruce opted for the big Aussie over the in-form...
Aston Villa will officially take 4,073 supporters with them down to the capital to take on Fulham this weekend at Craven Cottage. There are also expected to be many who have purchased tickets in the neutral area of the ground. Craven Cottage has...
Aston Villa Director of Football has today praised the new recruitment team at the club for improving the squad within FFP Restrictions. Villa's FFP restrictions have been well documented over the last few years with some media outlets and...
The Aston Villa winning machine smashed through its latest obstacle with pleasing ease on Sunday lunchtime, dispatching bitter rivals Birmingham City by two goals to nil. Despite Blues striker Sam Gallagher spurning perhaps the best chance of the...
After a thrilling and excellent performance against our second city rivals, Birmingham City, we currently find ourselves sat in the automatic promotion spot for the first time this season and we need to continue with our good run of form and not...
Aston Villa moved into the automatic promotion spot following a 2-0 win over local rivals Birmingham City in the 126th Birmingham derby. Steve Bruce returned to the dugout after experiencing some personal problems over the past week and opted to...
Aston Villa vs Birmingham City Sky Bet Championship 12:00 ? Sunday 11th February 2018 Villa Park, Birmingham Second City rivals Aston Villa and Birmingham City will meet at Villa Park at mid-day today for the 126th Birmingham derby. Steve...
Tomorrow sees the Second City Derby take centre stage for both Aston Villa and their rivals Birmingham City. These games are usually tight, edgy and nervy for both sets of players and fans. They also mean the world to the likes of Jack Grealish. A...
In recent games we have seen the revolution of Icelandic midfielder Birkir 'Thor' Bjarnason and it has been fantastic to watch on as he has made the central defensive midfield spot his own. For me, this is a very interesting position change for...
The right-back position has been Steve Bruce?s sticking point since his arrival in B6. James Bree, Richie de Laet, Alan Hutton have all had a spell there. Yet, it was the versatile right-sided player, Ahmed Elmohamady who has been holding down a...
I am sure I am not the only one when I say I am absolutely fed up of hearing about FFP and how it is effecting Aston Villa at the moment. I don't need to go into detail about why we are currently in the position we are in at the moment as we all...
Aston Villa gave their supporters the joy of six last Saturday with the 3-2 victory over Burton Albion wrapping up a superb half dozen of victories in a row. That's an achievement not to be sniffed at, at any level. However, there is no time to...
Aston Villa and Steve Bruce ventured into the transfer market last summer and brought in a player that Bruce has a long history with, the Egyptian Ahmed Elmohamady. At first, when we signed him, he seemed like an excellent signing and in the...
As 2017 came to an end, it appeared that several players would depart Aston Villa for pastures new. One of those was the Icelandic international Birkir Bjarnason. Up until the 5-0 demolition of Bristol City on New Years Day, Bjarnason had played...
Aston Villa made it six league wins in a row yesterday with a 3-2 victory over bottom of the table Burton Albion – something they haven't achieved since 1990! Most Villa fans could be forgiven for thinking this could be a game that enabled us...
Aston Villa vs Burton Albion Sky Bet Championship 15:00 ? Saturday 03 February 2018 Villa Park, Birmingham Burton Albion are the latest visitors to Villa Park as Steve Bruce's men will look to do the double over our small Midlands rivals. The...
The strength that we have in depth is really starting to show. Signing Axel Tuanzebe on loan looks like an astute move by Steve Bruce. A young, hungry player who is desperate for minutes to prove his quality, he will add dynamism, athleticism and...
Steve Bruce named the same side that has won the last five games and failed to lose in six in the Championship as we took on Chris Wilder and his Sheffield United side. It was the home side who started off bright as Villa looked like they were...
Tommy Elphick appears to have pulled on as Aston Villa shirt for the last time as he joined Reading on loan for the remainder of this season on Monday. The deal is with a view to a permanent transfer in the summer. The move signals the end of a...
One of the biggest reasons that football is such a popular sport is how much it improves the economy of the world as a whole. Just like many other premier sports out there, it isn?t just about top players playing the game and making it out on top....
Prodigal son or forgotten man" Well, whatever your thoughts on Ross McCormack, the fact is he's back and he is a key figure regardless of what happens next. The issue is exactly that though. What does happen next" McCormack arrived back this...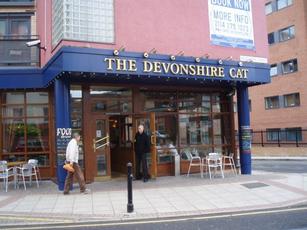 Aston Villa has once against sold out their full allocation of 3,000 for tomorrow nights trip up the M1 to take on Sheffield United at Bramall Lane. Bramall Lane is the oldest major stadium in the world to be hosting professional association...
Sheffield United vs Aston Villa Sky Bet Championship 19.45 – Tuesday 30th January 2018 Bramall Lane, Sheffield. Sheffield United will welcome Steve Bruce and his Aston Villa side to Bramall Lane for tonight's Championship game, live on Sky...
Aston Villa have been showing real heart recently with a recent upturn in form which see's them sitting 4th in the Championship table. The club has picked up 13 wins, 8 draws and 6 losses so far this season. With 19 games left this season we look...
Since Jonathan Kodjia picked up his ankle injury way back in October, Aston Villa has been linked with many strikers. Since then the Ivorian has been all but ruled out for the remainder of the season. The team initially reacted well by winning five...
Steve Agnew joined the Aston Villa towards the end of December with very little fanfare, yet appears to have possibly had an almighty effect in his short time with us. Of course, this could be a coincidence, but the noises coming out of Villa Park...
Dare I say it" Aston Villa are going up! I will only say it under my breath because we still have 18 'cup finals' to go and we know how unpredictable Villa can be but another win makes it four on the bounce, this time against Barnsley. Birkir...
Just under a month ago the positive vibes were all but gone and the world appeared to be in meltdown according to some supporters. Another season appeared to be dwindling away after a frankly terrible December. Poor performances and most notably...
Aston Villa vs Barnsley Sky Bet Championship 15:00 ? Saturday 20th January 2018 Villa Park, Birmingham Aston Villa will today welcome Paul Heckingbottom and his Barnsley team to Villa Park today for today's Championship game. Steve Bruce will...
Since the beginning of the January transfer window reports have emerged that Aston Villa are interested in League 1 midfielder, Nick Powell from Wigan Athletic. Powell is an English player who has been setting League 1 alight this season due to...
Nottingham Forest vs Aston Villa Sky Bet Championship 17.30 – Saturday 13th January 2018 The City Ground, Nottingham Aston Villa will today make the short trip up the M1 to take on Nottingham Forest in the Championship which will be live on...
A new year and a new podcast from the boys at the Lions Roar Podcast. The boys have had a mid-winter break but both your favourite cockneys Cameron and James and back to their vibrant best. iTunes. If you enjoyed this weeks episode or have any...
Rumours have recently surface that Premiership side Brighton & Hove Albion have recently expressed interest in young striker Keinan Davis by lodging a £3,000,000 bid for the player. The 19-year-old is in his breakthrough season with Villa having...
Following a very sticky festive patch that saw us draw to both Millwall and Leeds while we lost to Derby and Brentford, our fortune seems to have changed and the Villa fans are starting to think about promotion once again but are they being...
Aston Villa currently sits in 5th place in the Championship and I personally believe that this is something to do with the experienced players in the team. After last season?s disappointment, I think most fans would have taken the club being in the...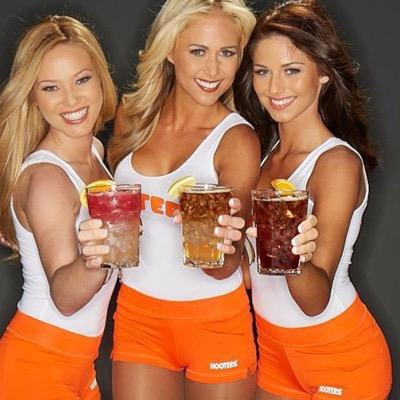 I sound like a broken record, I know but Aston Villa has sold out their away allocation of 2,000 for their trip to the City Ground to take on Nottingham Forest in the Championship. The City Ground has been the home of Forest since 1898 – 33 years...
The Aston Villa rollercoaster continued its recent upward ascent with a gritty 1-0 victory over Nottingham Forest at the weekend. The win meant it was three league wins on the bounce, not to mention three clean sheets as well. For now, everything is...
Critics of the current regime would point at the style of football or perceived lack thereof. However, Steve Bruce was appointed with the sole purpose of guiding Aston Villa back into the Premier League. I?m sure Bruce?s agenda was to get the best...
Aston Villa made it three league wins and three clean sheets in a row when they beat Nottingham Forest at the City Ground yesterday evening. Forest had their new manager Aitor Karanka in charge for the first time as they looked to build on their...
Another game, another seismic shift in Villa supporters mood. The 3-1 defeat against League One Peterborough United in the FA Cup third round predictably produced the usual barrage of abuse for Steve Bruce, the players, and worryingly, fellow...
Steve Bruce is looking to seal a double loan deal for two Leicester City players according to The Telegraph. The Villa boss is reported to want to persuade both Leonardo Ulloa and Daniel Amartey to join in a bid for promotion. Due to Aston...
As we are now well and truly into the January Transfer window, it is about time we discuss some players that we wouldn't mind to see the back of. I must reiterate that these opinions are mine only and do not reflect all of the writing team here at...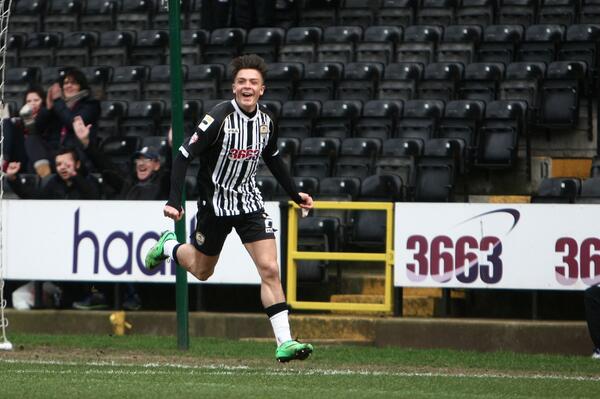 I have been asking for far too long now why Villa generally have a pretty impressive youth setup – at youth level but when it comes to turning them into first-team players we generally struggle. Over the years we have watched several players...
I won't go into yesterday and the result. I don't feel there is much need to. There is a toxic poison which appears to be growing by the week across what are supposed to be unified fan bases. Having been struck down with the well publicised flu...
Steve Bruce promised changes against Peterborough United in the FA Cup third round and he delivered. Only Conor Hourihane started that had started in the games over the Festive period with returns for injured and youth players like John Terry,...
 Aston Villa vs Peterborough FA Cup 15:00 ? Saturday 06th January Villa Park, Birmingham Aston Villa will welcome League 1 side Peterborough United to Villa Park tomorrow for the FA Cup third round fixture. Both sides may use this fixture to...
What a difference a week makes! With the gloom and despair of December threatening to put a serious dent in our season, things got back on track with impressive wins against Middlesbrough and Bristol City. Whilst the two victories may have helped to...
Aston Villa joins the FA Cup this weekend when we take on Peterborough at Villa Park. Steve Bruce is expected to make several changes so I will take a look at some of those who could feature. Bruce has openly stated that Keinan Davis, Andre Green,...
Two victories against promotion rival's Middlesbrough and Bristol City have sweetened the mood around B6. Not only that, but the manner of the victory against Bristol City has temporarily at least, given renewed faith that we the team can succeed...
After a great end to 2017 with an away victory at Middlesborough, we began 2018 with a very difficult game against high flying Bristol City. Many fans feared the worst for this game and I doubt that anyone inside Villa Park expected what was to...
It would be fair to say that most Villa fans went into the game against Middlesbrough with a negative mindset. No wins in five and pressure was massively beginning to build on manager Steve Bruce. It was Tony Pulis' first game in charge of...
Due to our poor December, a lot of fans on social media have been calling for Sometimes this tactic pays off, but sometimes it can go terribly wrong. Bruce?s decision to play two slow defensive midfielders in Glenn Whelan and Jedinak in a game that...
?You need people who score goals. That?s how you win games?. One of many incredible observations made by the former England international turned pundit, Michael Owen. However, if this staggering quote had been made after watching some of Aston...
Like all away games, Aston Villa has once again sold their full allocation of 2,524 for the trip to the Riverside Stadium to take on Middlesbrough. The Riverside Stadium has been the home to Middlesbrough since it was built and opened in 1995. The...
Steve Bruce oversaw yet another disappointing December showing in the 2-1 defeat against Brentford on Boxing Day which has seen Villa drop out of the playoff positions but is the manager safe from the sack" If this was the month that was supposed...
Aston Villa enjoyed a very decent November in which we picked up a total of 12 points but everyone always knew that the Festive period would tell us exactly where we were as a club. Expectations were pretty high as we moved into the festive period...
You may have noticed that we have been quiet over the last few days. Obviously, the Christmas period has an effect but my personal health hasn't been great so I haven't done too much. Last night, I looked forward to the upcoming fixture against...
Everybody at Avillafan.com would just like to wish all our visitors a very Merry Christmas. Here's to hoping we can pick up some points over the Festive period and go into the new year with one hell of a push for promotion. Many of you will...
Aston Villa vs Sheffield United Sky Bet Championship 17:30 ? Saturday 23rd December Villa Park, Birmingham Aston Villa will welcome Sheffield United to Villa Park tomorrow for the Championship clash live on Sky Sports. Steve Bruce will be...
It has been no secret that Aston Villa have experiened heavy injuries to our squad during the course of this season, so far. Earlier this Alex Othlon covered the five key problem(s) that he felt where holding us back this season. I personally...
We are approaching a vital period in our season and the table is tightening and the congestion surrounding the top half is increasing. Villa is currently sitting in 5th and are just two points ahead of 9th placed Preston North End. At the top of...