Little over a fortnight after the Championship play-off final, depending on the outcome against Fulham at Wembley Stadium on 26th May, Aston Villa fans will either be celebrating their return to the Premier League or facing another season in the...
Aston Villa is gearing up to play one of the biggest matches in the club?s history this weekend as the Championship Playoff Final finally comes around. A long hard season ultimately comes down to one last game which will shape the fortunes of the...
Aston Villa has been allocated the 'West Side' at Wembley Stadium for this weekends game against Fulham and if you are one of the lucky 40,000 fans to have a ticket then the chances are you will want to enjoy the occasion and have a pre-match...
With the playoff game just a few days away, Villa fans may be excited but they will also be starting to get pre-match nerves. It is a game that could decide whether we play Manchester City or Wigan Athletic next season. The experience in the Villa...
Aston Villa will take on Fulham in the Championship Playoff final following a well-fought victory over two legs against Middlesbrough. With tickets selling well for the big day at Wembley, Steve Bruce and the boys will need to make this a day to...
In just over six days time the drama, nerves and chaos of the playoff final will be over along with the season. The prize of Premier League football is becoming increasingly important both on and off the pitch and the margins of the playoff final...
Reports have surfaced today that Manchester United has approached our captain John Terry about becoming the new assistant manager at the club. Jose Mourinho has lost his long-term right-hand man, Rui Faria with rumours suggesting the 42-year-old...
Aston Villa booked themselves a place in the Championship Playoff Final at Wembley Stadium against Fulham following a goalless draw at Villa Park against Middlesbrough. Steve Bruce made just the one change following the 1-0 victory at the Riverside...
After an impressive performance at The Riverside on Saturday, Aston Villa returns home to what will be a bouncing Villa Park that will be pushing capacity with a tidy 1-0 advantage. A perfectly timed, glancing header from our bearded enforcer, Mile...
Aston Villa put themselves in the driving seat to reach the playoff final with a well-disciplined 1-0 first leg victory at Middlesbrough on Saturday evening. Whilst it was far from pretty as a spectacle, credit must go to Steve Bruce who got the...
Aston Villa gained the advantaged after the first league of the Championship playoffs following a win over Tony Pulis' Middlesbrough at the Riverside this evening. Steve Bruce rested eight players in the 1-0 defeat to Millwall last weekend with...
After a gruelling 46 game season, Aston Villa finds themselves embroiled in a playoff scrap with fellow Premier League promotion hopefuls Middlesbrough. During the course of the season, the two clubs have met three times twice in the league and once...
With Aston Villa?s fate effectively sealed some time ago, the last couple of weeks of the season seemed to have plodded on somewhat. With the regular season now done and dusted, all attention can now fully turn to the playoffs. Obviously, the...
The Championship season has finally come to a close and our attention now fixes firmly upon the playoffs and hopefully promotion. Our first game comes this Saturday, in what will be a tough game at the Riverside – home of Middlesbrough. Many...
Que Sera Sera, Whatever will be, will be, We're going to … Yes, there's a distinct possibility that Aston Villa could end their season with a trip to Wembley and the infamous song has started to do the rounds. 46 games are done and dusted...
Aston Villa finished the regular Championship season with a 1-0 defeat to Millwall at the Den that secures The Lions with their highest league finish in sixteen years. Steve Bruce has had a torrid week with the awful news that his Mom had passed...
A 7th-minute strike from departing club legend Gabby Agbonlahor helped Aston Villa to a 1-1 draw at home to newly relegated Hull City on the opening day of the season. A lot has happened since then and 45 games later, Steve Bruce?s men have secured...
Aston Villa has sold their allocation for their trip to South London to take on Millwall at The Den on Sunday afternoon. The Den, previously known as The New Den has been the home of Millwall since 1993 when it replaced The Old Den. The stadium is...
Aston Villa only has one game remaining in the league this season and with our position in the playoff's cemented, Steve Bruce will have one eye on who his opponents could be in the playoffs. Villa will play the side who finish 5th in the...
The Matchday programme is just one of many traditions associated with football in England but there is talk afoot that they could become a thing of the past. Many clubs in the EFL want to scrap programmes due cost and effort that is required to...
With just one final round of league matches to be played, Aston Villa will unfortunately only be looking on enviously as Cardiff City and Fulham aim to seal the remaining automatic promotion spot this coming weekend but where did it all go...
Aston Villa season ticket holders were left confused yesterday when Aston Villa released a statement regarding tickets for the playoff game. The statement originally read: "Aston Villa Season Ticket Holders and Members are urged to keep their...
Any hopes of Aston Villa sneaking an automatic promotion spot ended yesterday following a 1-1 draw with Derby County and Cardiff City beating Hull. Villa will now have to go through the playoffs, as many supporters fully expected and could meet...
Aston Villa supporters all have their own opinions on Gabriel Agbonlahor. Some regard him as a legend who has lived the dream we can only think about while others will say he wasted a great opportunity while wearing the famous Claret and...
After beating on the door to the premier league in the automatic promotion places, Derby County now find themselves scrapping it out in the dogfight for the last playoff place while Villa, on the other hand, have the fourth spot all sewn up so you...
Over the years Villa has had many youth players to break through the academy and go on to be successful at a professional level, most notably Gareth Barry and Gabriel Agbonlahor. But who could be the next to break into the first team and make a...
Aston Villa delved into the transfer market in January and one of the players they were able to bring to the club was Manchester United defender Axel Tuanzebe on loan. On his arrival, he said all the right things and sung from the same hymn sheets...
Aston Villa recorded perhaps their easiest victory of the season with a 4-0 demolition job of wayward Ipswich Town at the weekend to confirm their position in the playoffs. The Tractor Boys are currently managerless after Mick McCarthy?s departure...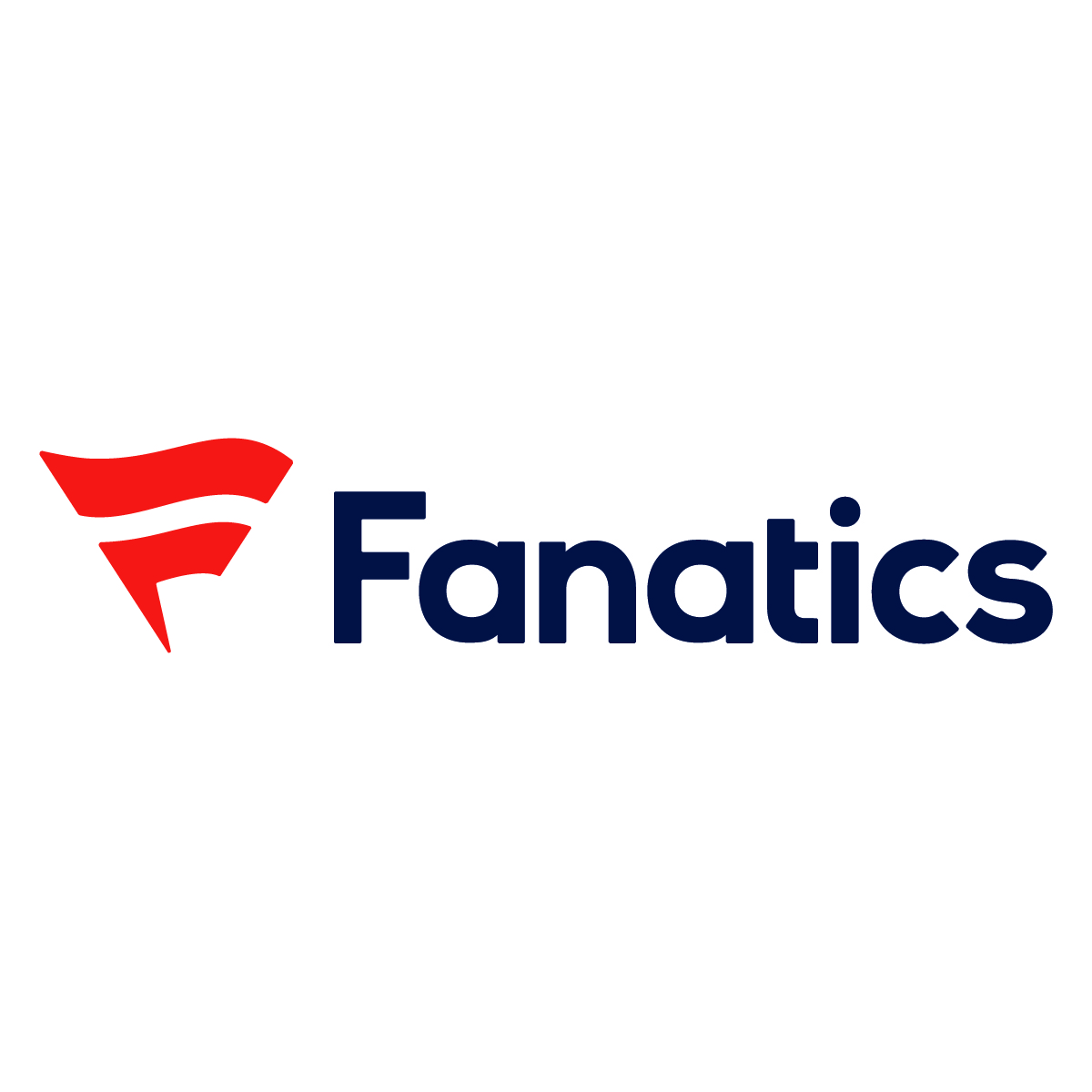 I am sure you have heard by now that Aston Villa has announced that they have formed a new technical kit partnership with Fanatics and Luke 1977. The club has described the deal as ground-breaking, stating that the partnership will provide a better...
Aston Villa's convincing 4-0 win over Ipswich saw on loan striker Lewis Grabban bag another two goals in an all-rounded performance. Grabban scored his first as another Villa loanee, Josh Onomah, played the ball into his feet and with his back to...
Aston Villa is a Championship club that hasn't been one of the top runners in the English football leagues in recent years. It has been a club that has managed to retain massive support throughout its history despite not really being able to offer...
Ipswich Town could be called rudderless in more ways than one. They are currently sitting in 12th place in the table and after a dreadful run of 1 win and 5 losses in their last 8 games ruled them out of any playoff contention as well as costing...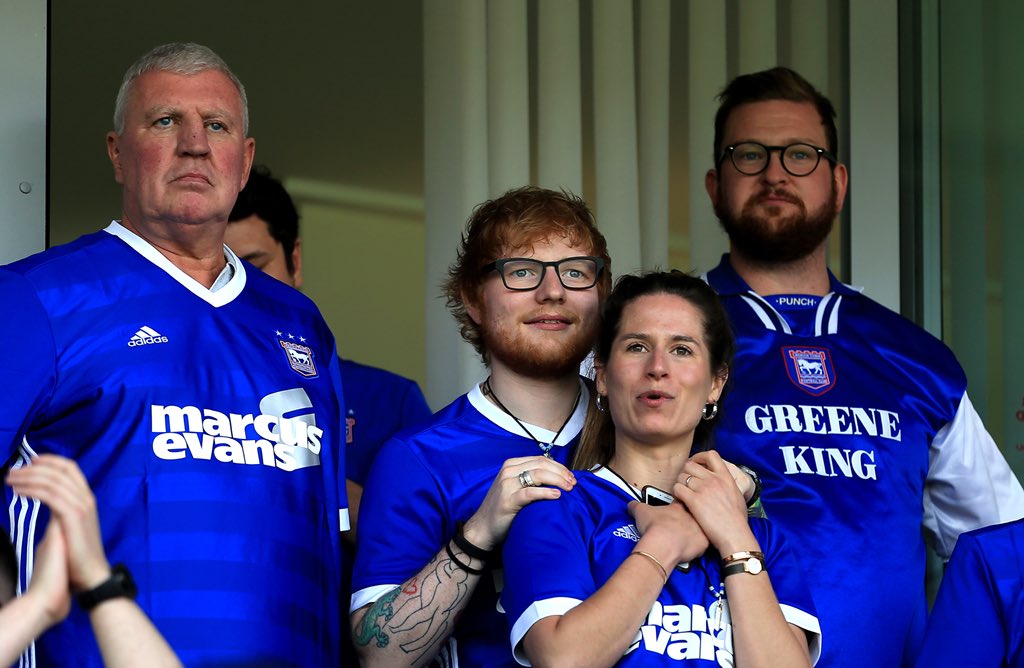 Aston Villa made it three wins and three clean sheets on the bounce with a comfortable 4-0 win over Ipswich Town at Portman Road this afternoon. The win keeps Villa's automatic promotion hopes alive, albeit very slim. Ipswich started bright and...
Aston Villa has sold their full allocation of 2,020 for the trip to Portman Road when they take on Ipswich Town in the Championship on Saturday afternoon. Portman Road has been the home of Ipswich Town since 1884 and has also staged many other...
With the business end of the season well and truly in full flow, some football supporters are beginning to turn their head towards this summers FIFA World Cup in Russia. There will not be many Championship players that will be heading to Russia this...
In a very successful season which has seen Aston Villa comfortably guarantee themselves a playoff place, there has been much speculation about the future of loaned player Robert Snodgrass, nicknamed Snoddy. Snoddy has been nothing short of...
Aston Villa are looking more certain now that they will have to settle for a playoff spot with our automatic hopes now relying on both Cardiff and Fulham suffering total meltdowns, plus ourselves needed to win all remaining games. We may have our...
Aston Villa is set to do battle with Celtic for Yeovil youngster Tom James, according to reports. Sportslens claims that Villa will face competition from Celtic, Swansea and Bristol City for the signature of the highly rated youngster. The...
Aston Villa comes away with all three points against Leeds United following a 1-0 win, courtesy of a Lewis Grabban headed goal. On a weekend that has seen local rivals Wolverhampton Wanderers return to the Premiership, Villa played ahead of all...
Aston Villa and Leeds, two clubs that during the 1970?s and 80?s were huge forces in Europe that due to poor ownership and management both find themselves in the second tier. As it stands, the Yorkshire club finds themselves sitting in 14th place...
Despite an impressive win over promotion rivals Cardiff I think it is safe to say that chances of automatic promotion are all but over. Before the playoffs we could do with taking a good look at the squad, assess why we have failed and where are the...
Aston Villa returned to winning ways with a 1-0 win over promotion rivals Cardiff City at Villa Park last night that all but confirms Villa's place in this season's Play-offs. Manager Steve Bruce has rightfully been under a lot of pressure from...
After the hugely exciting finish to the Wolves game on Friday evening, Cardiff fans were left feeling massively disappointed after failing to convert two injury time penalties leaving them nine points off Wolves at the top and will want to get back...
Aston Villa continued limping towards the finishing post with a hugely underwhelming 3-1 defeat to Norwich City last Saturday. Optimism and expectations had risen thanks to previously demolishing Reading 3-0 before the trip to Carrow Road but that...
Aston Villa fell to their third defeat in five games when they lost 3-1 to Norwich City at Carrow Road yesterday afternoon. I haven't always written match reports on this website, I was lucky enough to have someone who was part of the...
Yesterday's trip to Carrow Road saw Aston Villa lose comfortably to a Norwich City side that effectively ended the remaining belief and opportunity of automatic promotion. After Cardiff's dramatic defeat to top of the table Wolverhampton...
Aston Villa will take on Norwich City today but the game would have to be something very special for it to tip the 4-2 thriller that we witnessed earlier this season at Villa Park. A Connor Hourihane hat-trick on the day helped us register our...
Barring a calamitous collapse, the playoff?s will now be Aston Villa?s next stop after this second Championship campaign. Whether the journey progresses onwards to Wembley and even a final destination into the Premiership is yet to be seen so is it...
Aston Villa has sold out their full allocation of 2,000 for their trip to Carrow Road to take on Norwich City on Saturday in the live Sky Sports game in the Championship. Carrow Road has been the home of Norwich City since 1935 when the stadium was...
Aston Villa FC are giving their loyal fans more reasons to love the club and never to miss a season match with ?Pride Rewards? scheme ? a digital first in world sport. The Pride Rewards is inbuilt into fan?s season and member cards with a prepaid...
Aston Villa takes on Norwich City this weekend and Robert from cityofyellows.com has shared his thoughts from an opposition point of view on how he feels the game will go. The Villans are blessed with an ideal time to turn up in Norfolk. Firstly...
Aston Villa picked up their first win in four Championship games with a comfortable 3-0 victory over 10-man Reading at Villa Park last night. Steve Bruce's men had only managed a single point in their previous three outings so it was vital that...
Following a very stick patch of form which has seen Villa go three games without a win and drop to 4th in the Championship, the 'Bruce Out' brigade has come back out of hiding and they may have their opinion on why he should leave. I personally...
Following the victory over Wolves, the majority of Villa fans would have been optimistic for a push for an automatic promotion spot, however, this hasn't been the case. Villa has only picked up a single point from a possible nine against three...
Another uninspiring performance combined with some clueless tactical decisions from manager Steve Bruce has ended any hope of Villa getting automatic promotion as they could only manage a goalless draw with relegation struggling Hull City, at the...
Hull City vs Aston Villa Sky Bet Championship 17.30 – Saturday 31st March 2018 KOM Stadium, Hull. Manager Steve Bruce will take his Aston Villa side to the KCOM Stadium to face Hull City in the Championship, live on Sky Sports. Villa will...
Aston Villa is set to take 2,364 supporters for the long trip up to North to take on Hull City at the KCOM Stadium in the Championship. The KCOM Stadium has been the home of Hull City since it was opened in 2002 when it was originally known at the...
It is a cliche that you will probably hear quite a few times between now and the end of the season but we are truly getting down to the business end of the season. After two woeful performances saw us drop in the league and make automatic promotion...
Aston Villa?s battle to gain promotion back to the Premier League has wound supporters up into a state of panic in recent weeks. Two bitterly disappointing defeats before the international break to Q.P.R and Bolton has seemingly derailed hopes of...