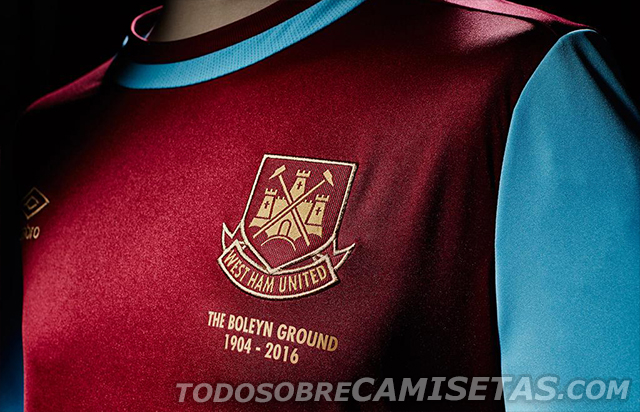 Marko Arnautovic has returned to training at Rush Green this morning a club insider has confirmed. It is the 29-year-old first return to the training ground since he was left out of the squad that travelled to Bournemouth with Sunday and Monday's...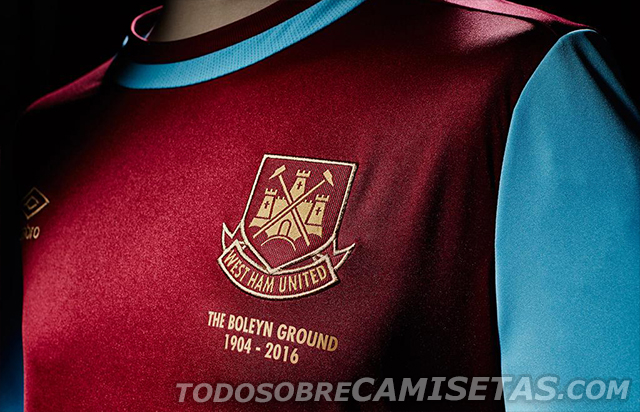 West Ham do not believe the Marko Arnautovic  Chinese transfer drama is over! Despite the deal with Guangzhou Evergrande being thought to have collapsed, the Irons are still in a state of readiness believing that the second placed club in the...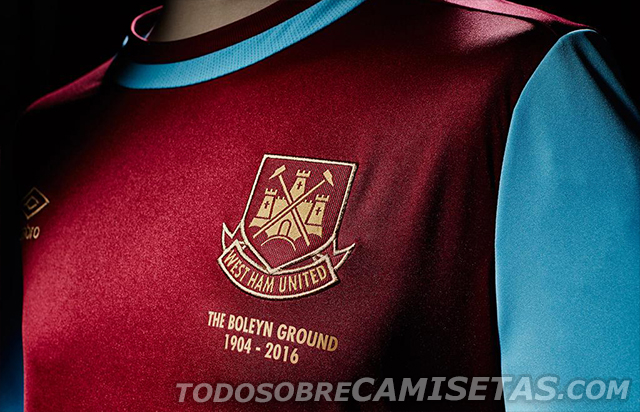 Reece Oxford returned to action in a behind-closed-doors friendly at Gillingham today in a match organised to test right back Ryan Fredericks fitness after injury. However, the former Fulham defender didn't appear until the 17th minute and left...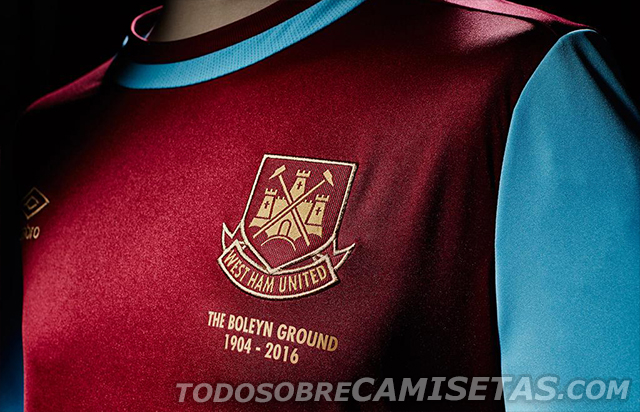 Xande Silva could easily get his chance to start in the weekend FA Cup clash against AFC Wimbledon. The young striker was involved in the defeat of Birmingham and has been a member of the first team squad for several weeks but has made only one...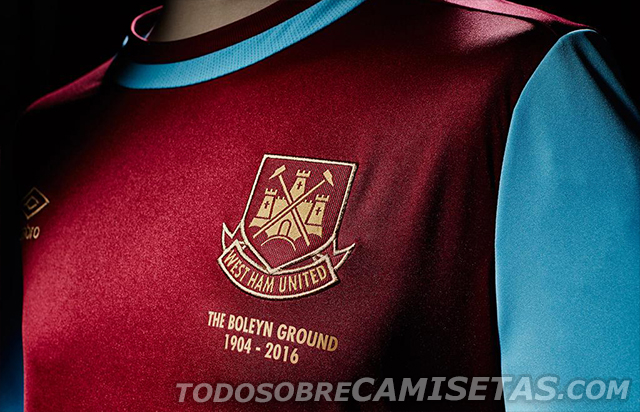 The Football Association have today released their long-awaited report into pitch invasions and crowd trouble at the London Stadium on 10th March 2018 when West Ham played Burnley. In a statement, the FA say: "West Ham United FC has been fined...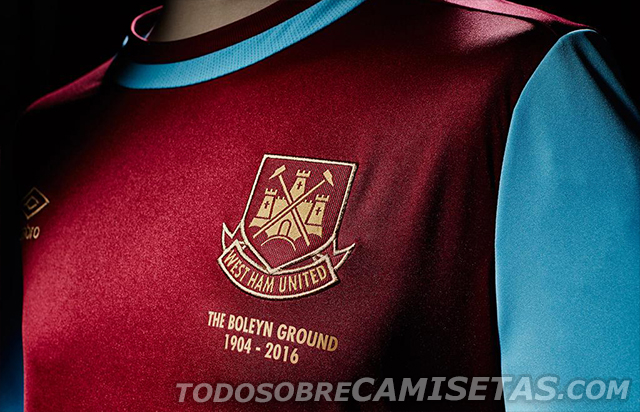 Robert Snodgrass has set up a charity auction page in aid of the young Hammer's cancer treatment. Brave little Isla  has undergone intensive treatment in the UK and is currently in Spain receiving groundbreaking chemotherapy and immunotherapy....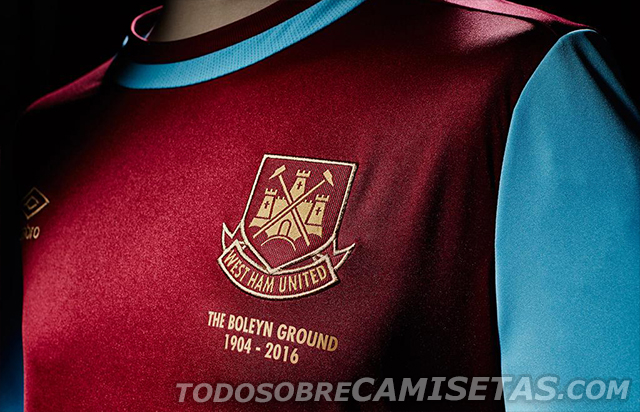 Episode nineteen of season eight of the popular West Ham podcast Moore Than Just A Podcast is now available.  Claret and Hugh Associate editor Sean Whetstone and fellow presenter Nigel Kahn are joined this week by Football.London journalist Sam...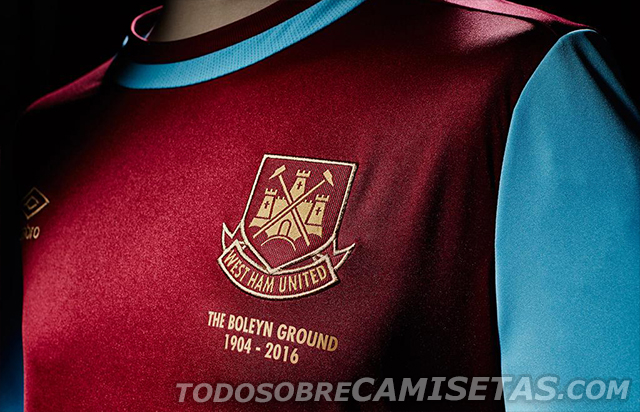 West Ham insiders do not expect strike action or a cry baby reaction from Marko Arnautovic as his transfer saga continues. The club revealed to CandH yesterday that the Chinese interest may not yet be at an end but any signs of another Dimitri Payet...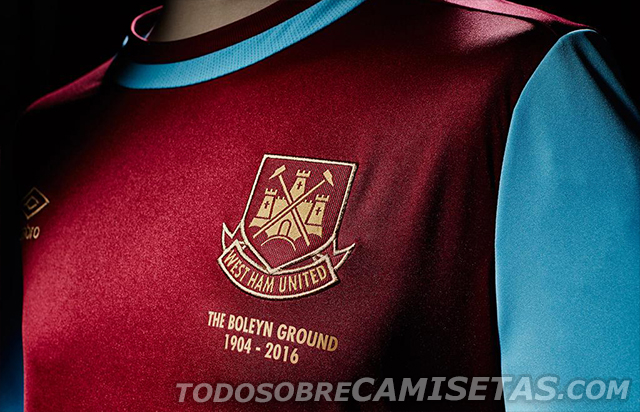 Last year Claret and Hugh were selected by an independent panel to sit on the new West Ham United Official Supporters Board (WHUOSB) to represent our 96,886 registered website members who frequently use www.claretandhugh.info.  Associate editor Sean...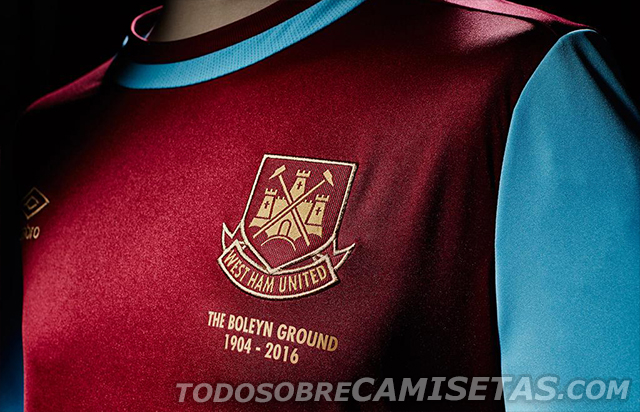 By CandH blogger Allen Cummings   CONSISTENCY!  The 11 letter word that appears to have eluded every West Ham team I can remember in my many years of supporting the Hammers. This is no new phenomenon. It?s clearly as frustrating now to the new...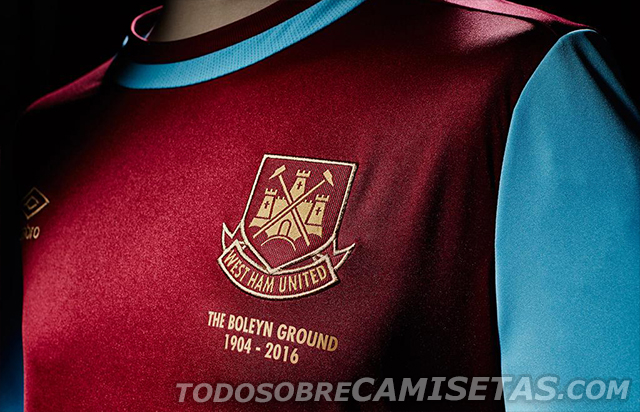 The various scenarios surrounding Marko Arnauatovic are reaching Brexit levels with nobody knowing what?s going to happen next. It appears tonight that any chance of his getting his move to China is gone with the club making it clear there?s not...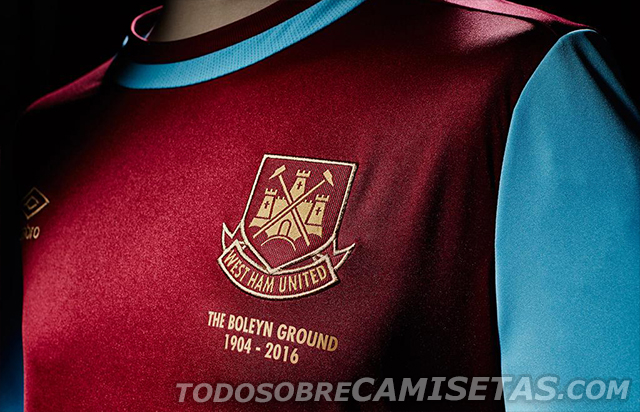 Former West Ham manager Sam Allardyce has waded into the Marko Arnautovic telling the owners they should cash in now rather than face another Payet situation. The 64-year-old was a Guest on Sky Sports Goals and told viewers "H?s the type of player...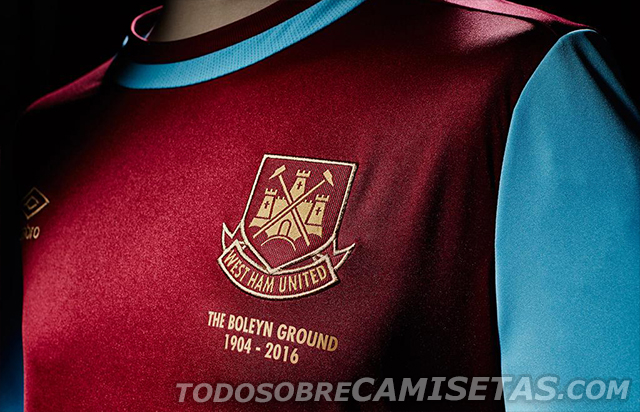 The deal for Marko Arnautovic to move to China has collapsed for now and West Ham faces the prospect of trying to integrate their striker back into the team for the remainder of the season. The Hammers rejected a bid from China which would see them...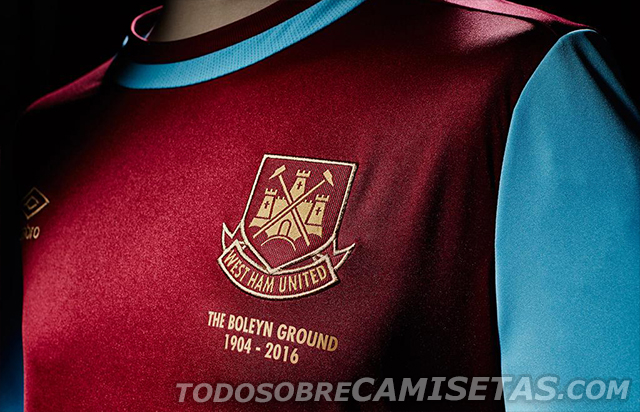 Hammers keeper ?ukasz Fabianski was the only West Ham player to score over seven in the Claret and Hugh West Ham player ratings this weekend.  With several hundred readers voting the stopper scored an average of 7.22 despite conceding two goals...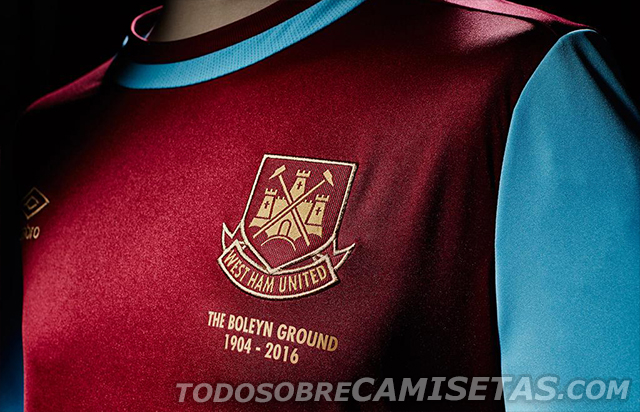 Once again consistency was the problem on Saturday at Bournemouth as the Hammers followed a fabulous victory over Arsenal with a less than average performance. From dizzy heights to sheer mediocrity – that's the Irons too often this season...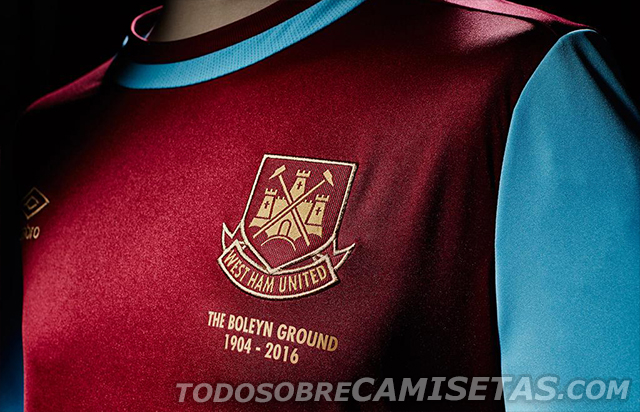 West Ham's hunt for a new striker is becoming a serious headache for Manuel Pellegrini. And it suggests that he will be required to use all his managerial skills to reintegrate Marko Arnautovic into the squad following the collapse of his move to...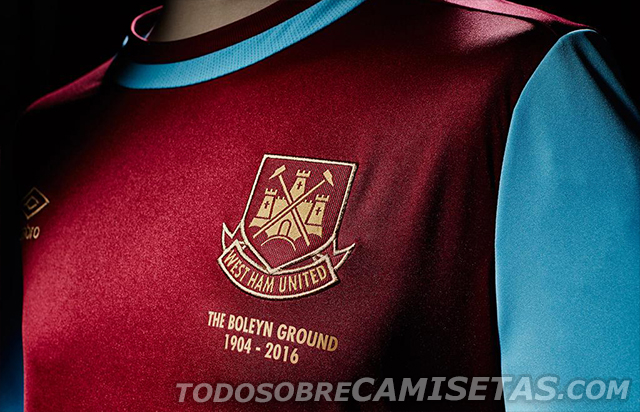 West Ham have this morning denied that Spurs have shown any interest in Andy Carroll as an emergency winter signing. The Sun had claimed that Carroll could be wanted by the north London outfit at a fee of around £2 million given a number of...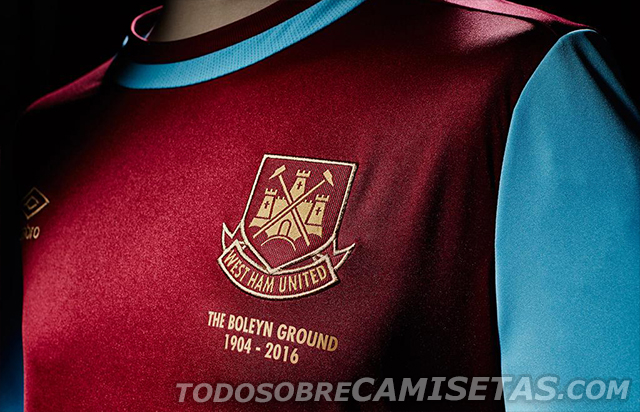 According to the Italian media outlet, TMW  Manuel Pellegrini has personally enquired understand the availability of Mario Balotelli, The striker has not played since last December 4 after another bust-up. The Daily Mirror claims Patrick Vieira has...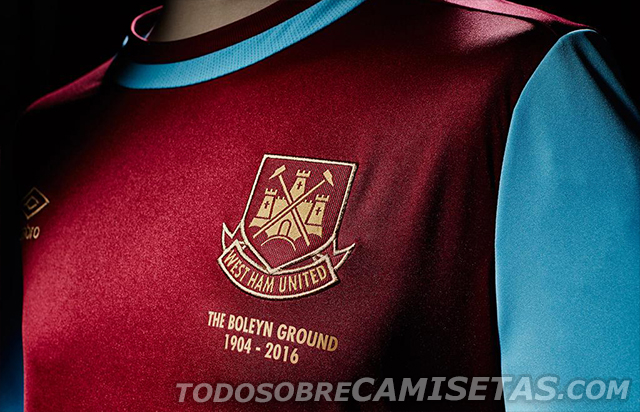 West Ham are today linked with a new striker target – Nigerian striker Josh Maja. According to the Mirror, the Hammers are one of a number of Premier League clubs ready to move for the 20 year old who is out of contract in June. But they will face...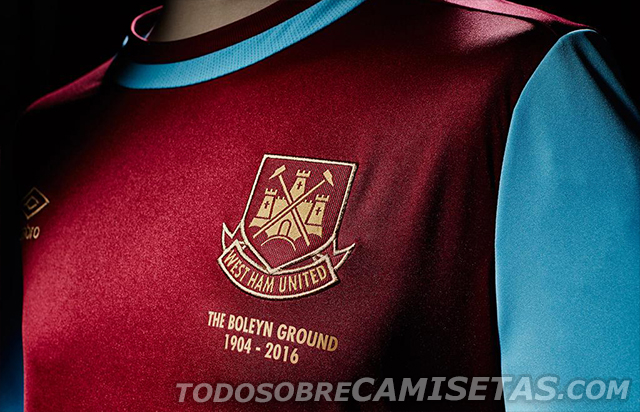 Claret and Hugh Exclusive by Sean Whetstone and Hugh Southon Reports that West Ham have accepted a £45m bid for Marko Arnautovic have been dismissed by senior club insiders who have revealed the only bid on the table is the one originally received....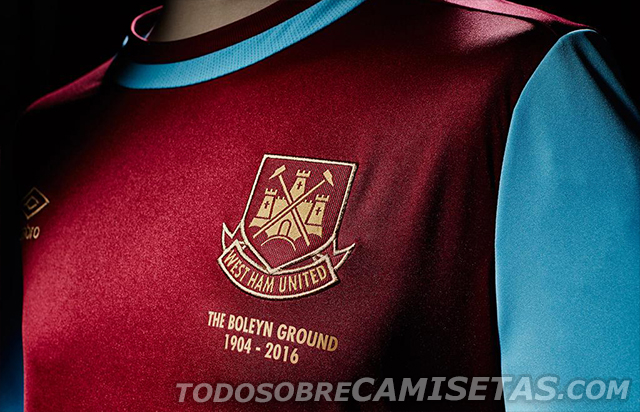 West Ham re bracing themselves for ongoing issues in Danjiel Arnautovic's bid to get his brother a move to  China. Although Talksport – headed by the man who broke the story – Lee Clayton – claim the deal is now dead, the Hammers know that...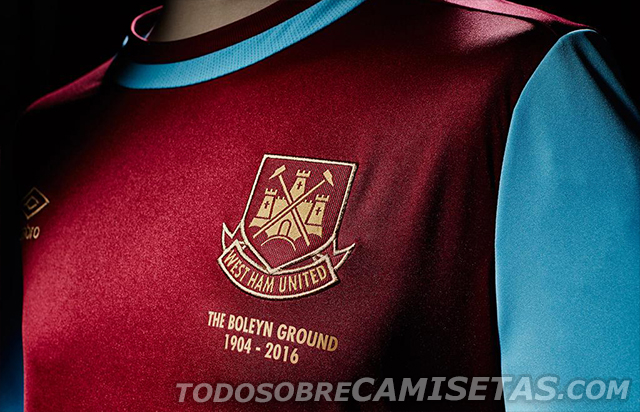 TalkSport is today confirming the deal for Marko Arnautovic to move to China has collapsed and is unlikely to be resurrected. The radio station who first broke the story through their new head of the radio station Lee Clayton is now conceding the...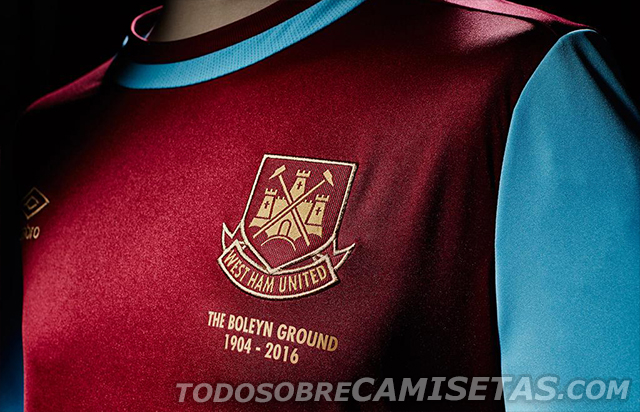 Lucas Perez was absent from the West Ham 18 man squad yesterday but the striker is not suffering from a new injury.  The 30-year-old was dropped by Manuel Pellegrini unimpressed with the way he trained during the week. Asked about Perez's...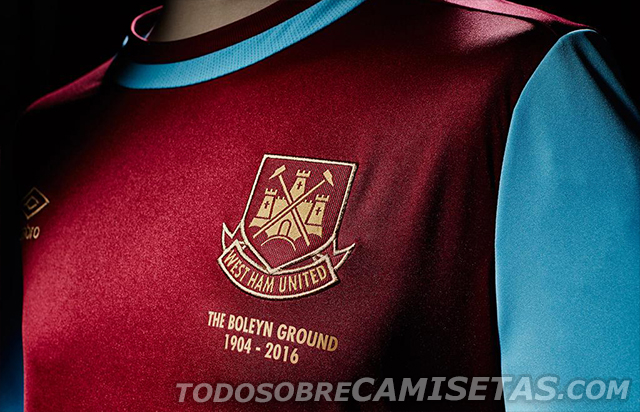 Marko Arnautovic's absence from the Hammers team yesterday remains an intense topic of conversation and there may be more to things that initially met the eye. For Hammers former boss Harry Redknapp said on BT Sport that his information was the...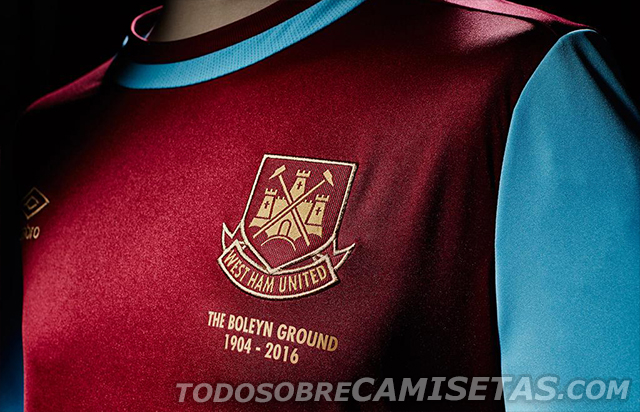 Manuel Pellegrini saw the Hammers miss out on the chance to go seventh but suggested the lads may have deserved more than they got on the south coast this afternoon (Sat). He said: "Of course we are disappointed about the result. It was a very...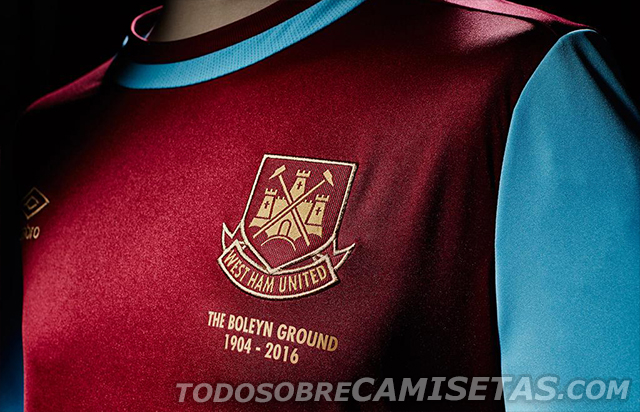 Bournemouth 2 Irons 0 West Ham were never truly on the pace this afternoon with Marko Arnautovic's absence clearly costing them as they failed to score against Bournemouth for the first time. And this defeat means the Cherries completed a double...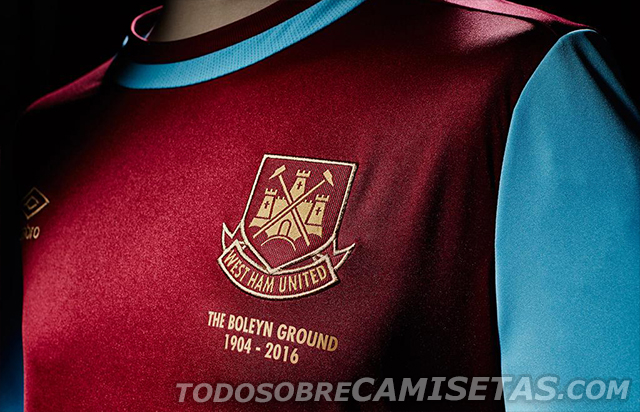 Marko Arnautovic has reportedly apologised to his Hammers teammates after being dropped for West Ham?s trip to Bournemouth. He's upset that the club refuse to sell him for far less than he is worth proving again that it's all about what he and...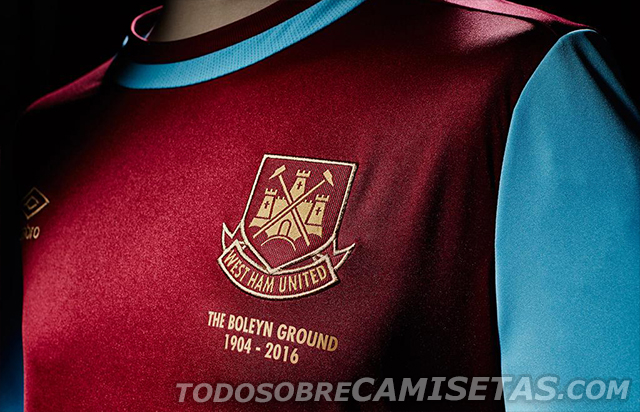 Over 52% of 1,200 West Ham supporters polled believe that the Hammers will win on the south coast this afternoon, another 35% of Claret and Hugh readers are expecting a draw while less than 12% of fans expect an away loss for the Irons at...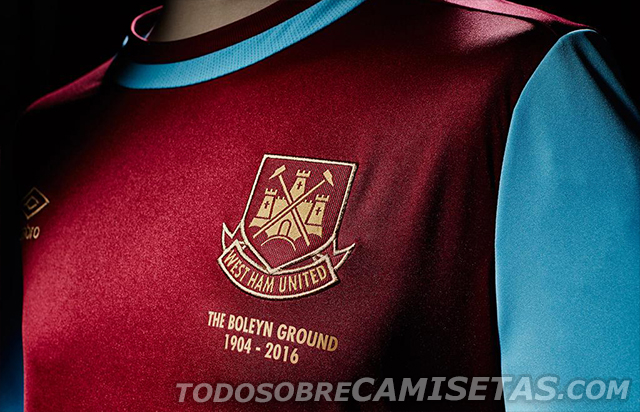 I make no apologies for admitting my admiration for Manuel Pellegrini is boundless and was whilst he managed Manchester City. That he became West Ham's manager was as astonishing as it was pleasing and he has already demonstrated over just half a...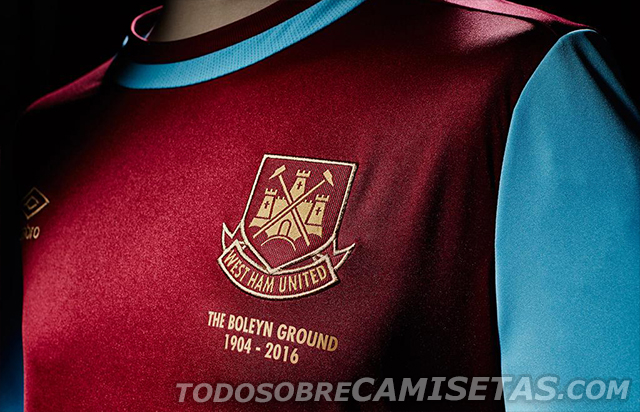 Speculation persists of a possible Marko Arnautovic replacement despite club insiders stance that he will not be sold this winter. The latest name to be reported is Andrea Belotti. The 25-year-old is a well-proven, established goalscorer, having...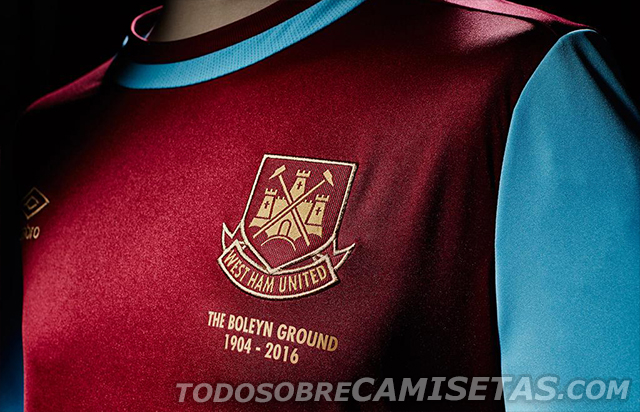 Hugh hands out his marks   Fabianski: Three or four top class saves and another fine performance but no chance whatsoever with the goals 8  Zaba: Top class covering, tackling and got forward with real purpose. Like wine, gets better with age 8...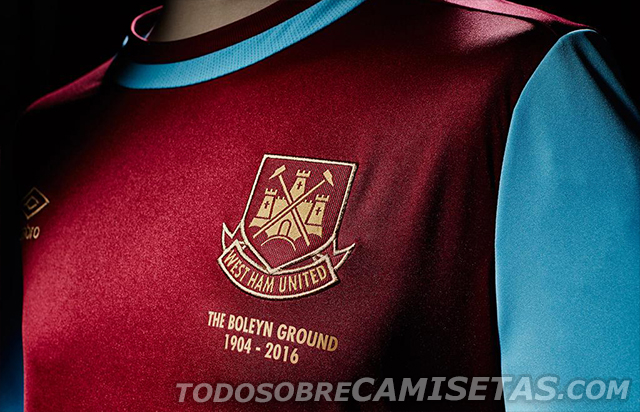 Shanghai SIPG want to sign former Hammer Dimitri Payet from Marseille for £35m, Sky Sports News claims. The Frenchman left the Hammers for Marseille in acrimonious circumstances in January 2017 after then Hammers boss Slaven Bilic announced he would...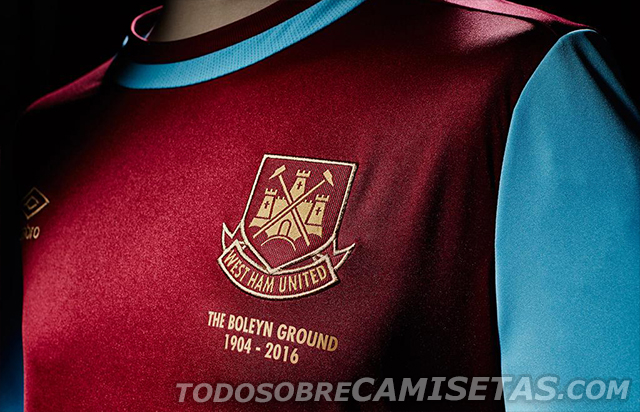 Toni Martinez will spend the remainder of the 2018/19 campaign on loan with Spanish La Liga 2 side Lugo the club have announced. The 21-year-old striker makes the move after being recalled from his loan at fellow second tier team Rayo Majadahonda,...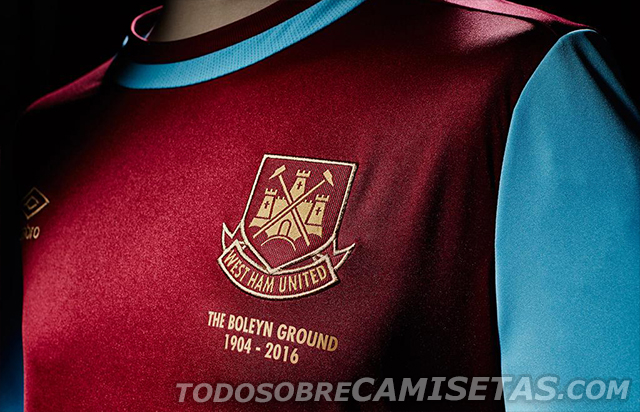 Please vote with your personal ratings for West Ham players who played for ten minutes or more in the AFC Bournemouth v West Ham at the London Stadium on Saturday afternoon. Please only vote if you watched the game yourself and select a numerical...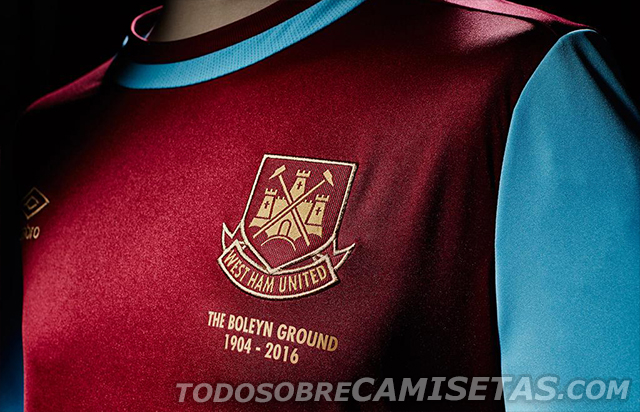 Bournemouth are unbeaten in their last four encounters against West Ham, winning twice The games usually have goals withWest Ham scoring all 12 previous meetings between the two sides, amassing 25 goals in total. There have been 28 goals in the...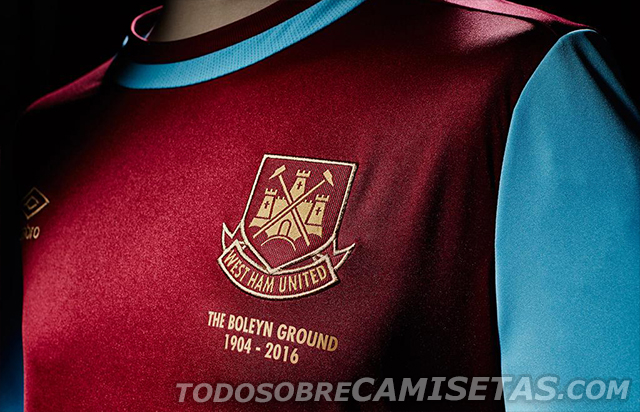 Hammer Michail Antonio poked fun at the Arsenal manager posting a photo of himself with Unai Emery in the background at the London Stadium. Emery appeared to be frozen in a hilarious John Travolta dance seventies dance pose.  Antonio said on...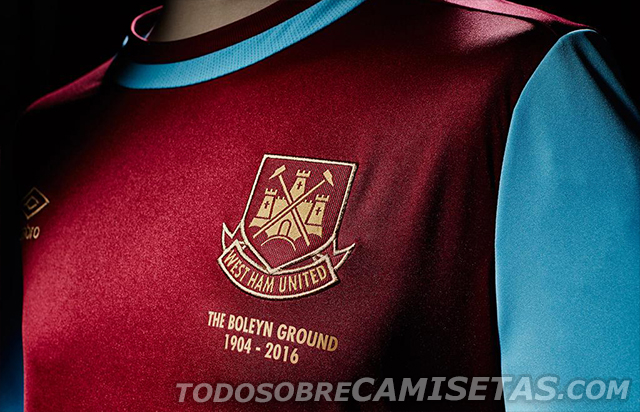 West Ham manager Manuel Pellegrini has announced his lineup and makes one change to the team that beat Arsenal last weekend at the London Stadium. Andy Carroll replaces Marko Arnautovic with Javier Hernandez on the bench after recovering from his...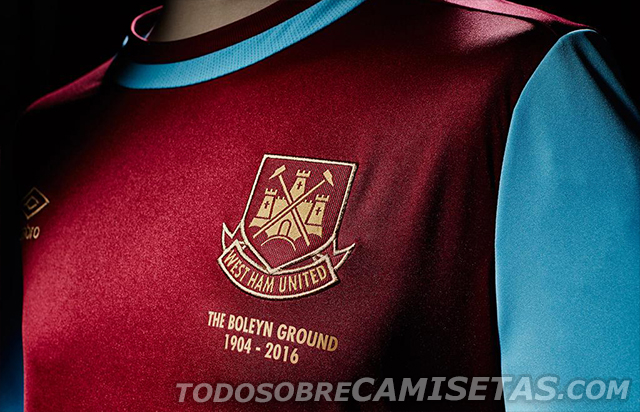 ClaretandHugh's PlayerWatch reporter Danny Leach took a close up look at Angelo Ogbonna as he continues to operate at central defence following Fabian Balbuena's injury.   28 ? Headers a wayward Bournemouth long ball to Cresswell 33 ? Clears...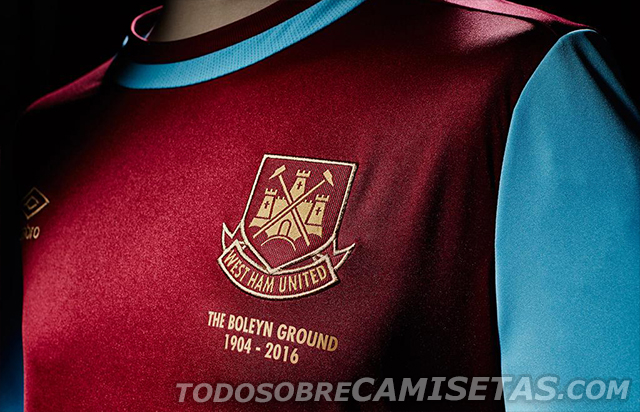 West Ham are second in the Premier League injury table on PhysioRoom Javier Hernandez is expected to be available after training all week and could well start in place of Marko Arnautovic who has been excluded from the squad that travelled to the...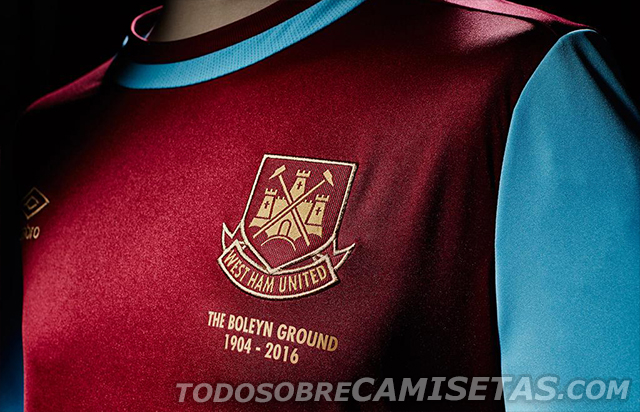 Grady Diangana has signed a new six year contract with the club just 24 hours after Claret and Hugh revealed talks were underway. The new deal will keep Grady at the club until 2025 and he now joins his former fellow under 23 captain Declan Rice in...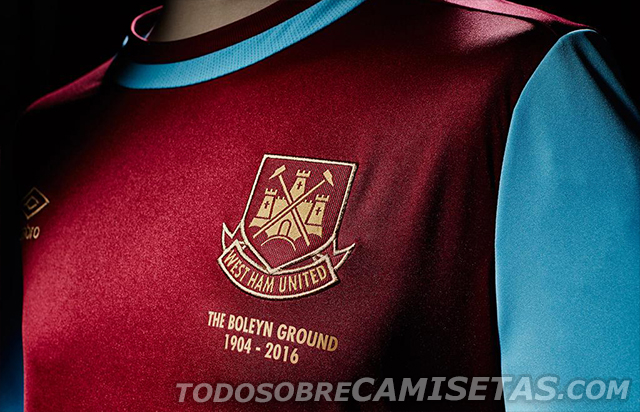 BBC pundit Mark Lawrenson is back to old ways predicting a 2-1 loss for the Hammers this weekend. Lawro tells the BBC website "West Ham got a great result in beating Arsenal on Saturday, while Bournemouth's defeat at Everton last week means they...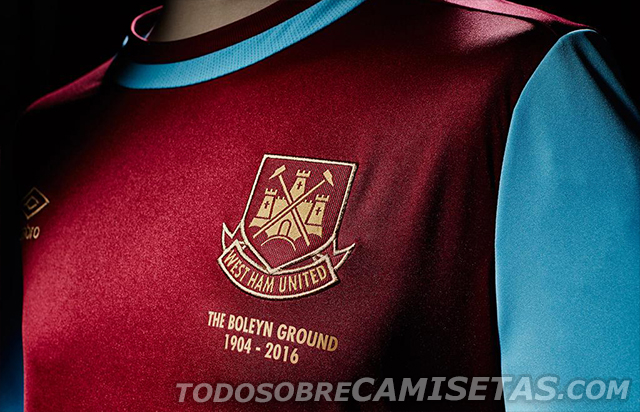 The Chinese club bidding to take Marko Arnautovic to the orient has turned out to be Guangzhou and not as believed Shanghai SIPG according to The Guardian. West Ham writer Jacob Steinberg has reported the newspaper has been told by sources on both...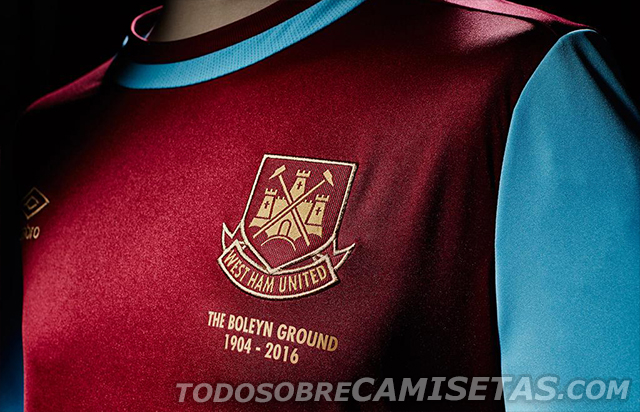 Gonzo has picked up on our story about Arnie's departure and the Irons attitude towards it to the point where he decided to run a 12 minute video on the issue. Much has been said but it seems entirely clear that unless the Chinese up their offer...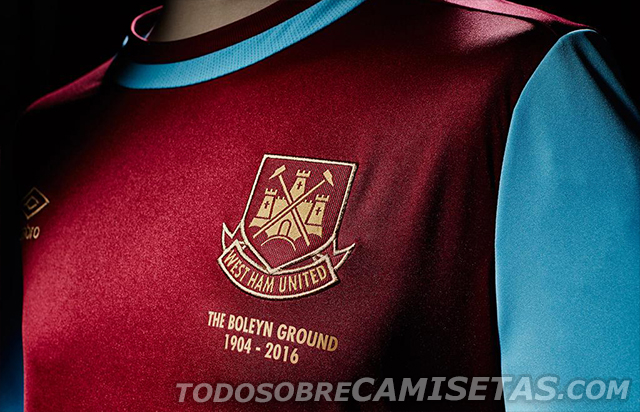 Pablo Zabaleta reckons Samir Nasri has filled a gaping hole in the Hammers set up perfectly and not many fans would disagree after watching the 31 year old over his first two games. The team has been really hard by the absence of first Manu Lanzini...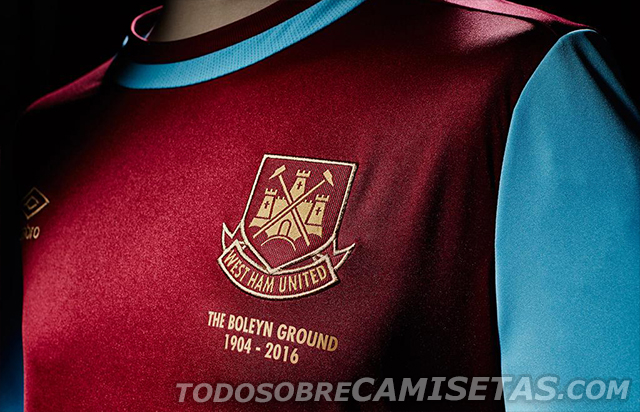 Marko Arnautovic is understood to have been dropped from the squad which will face Bournemouth tomorrow (Sat) according to various newspapers reports. And as ClaretandHugh reported yesterday it now looks certain that the striker will not be moving...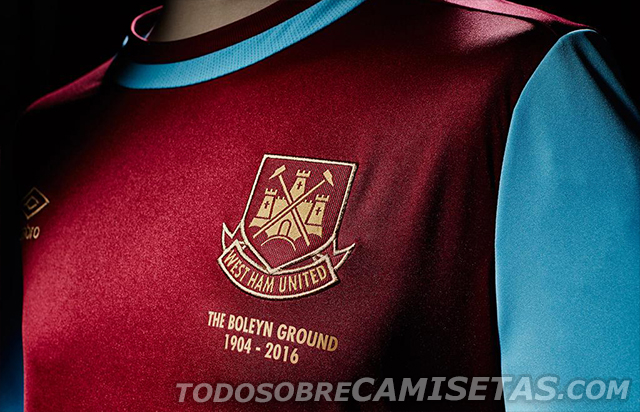 There is much speculation over whom the Hammers will move for as a replacement for Marko Arnautovic when the times comes. As things stand that looks likely to be later rather than sooner but already the list of names is leaking into the public...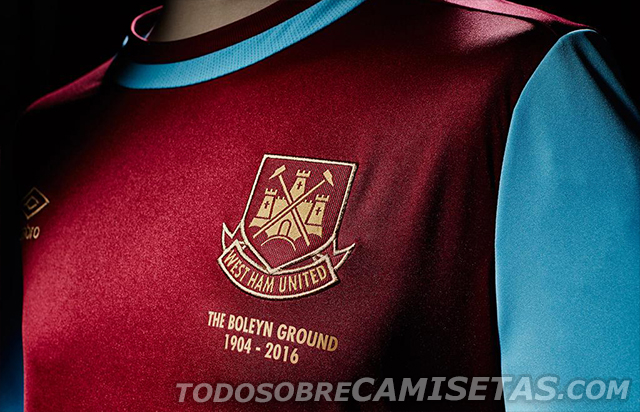 Gonzo is back with his take on the Arnautovic sage and forgive us but it all begins to feel a bit like Brexit although will no doubt have an earlier solution. News that the bloke has not been included in the squad for Bournemouth tomorrow (Sat) has...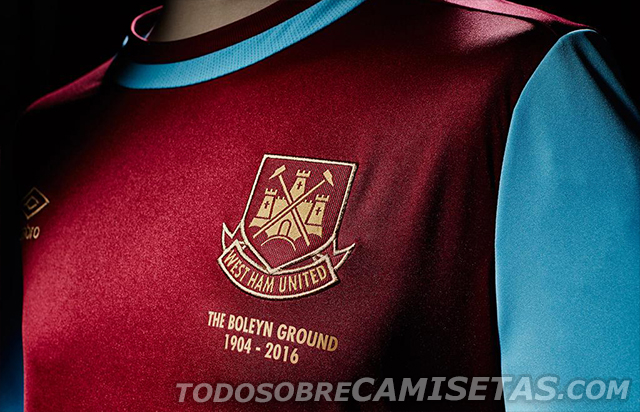 Angelo Ogbonna's elevation to first team duty following injury to Fabian Balbuena is becoming something of a revelation. The central defender's performance against Arsenal was particularly impressive as the Hammers produced a confidence boosting...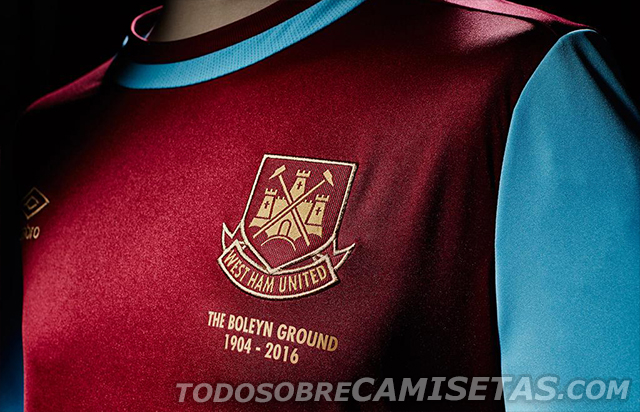 Manuel Pellegrini knows all about China as a place to live and as a footballing nation! And that he returned to England and the Premier League as quickly as he could when West Ham came knocking suggests it may not have been an experience he was keen...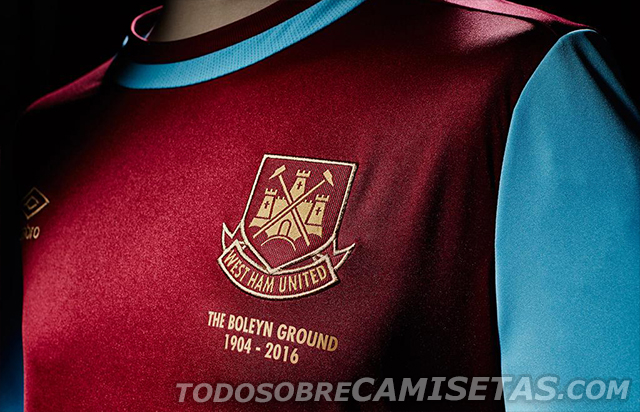 Manuel Pellegrini is beginning to demonstrate all the virtues that led the board to invest £10 million a year in his managerial abilities. He appears to have nipped any Marko Arnautovic rebellion in the bud before it gets the remotest chance of...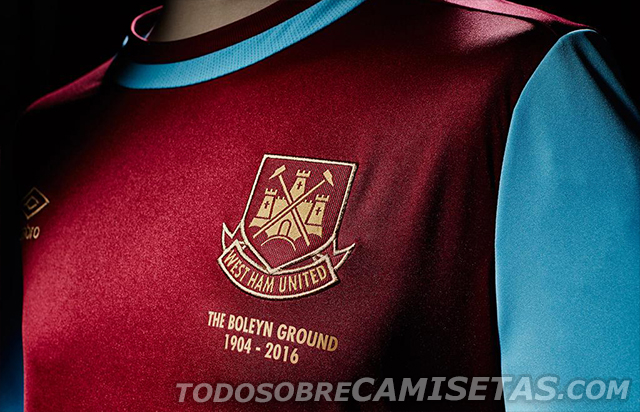 West Ham boss Manuel Pellegrini is keen to keep Pablo Zabaeta on board at the club for as long as possible but he knows the pair's former club Manchester City are keeping an eye on the player's long term future. Zaba is just 11 appearances short...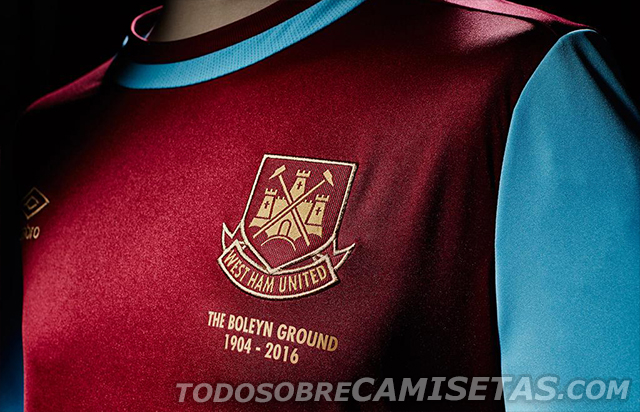 Episode eighteen of season eight of the popular West Ham podcast Moore Than Just A Podcast is now available. Listen to Claret and Hugh Associate editor Sean Whetstone with fellow presenters Nigel Kahn and John Bucci discuss the Arsenal victory,...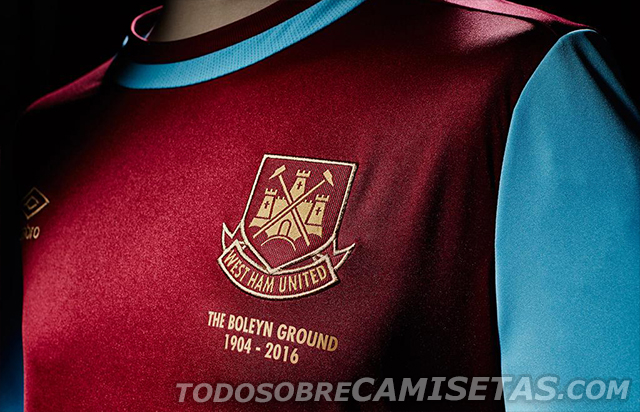 CandH Exclusive Exclusive West Ham have opened talks aimed at signing Grady Diangana to a new five or six year deal. The young Hammer has burst through the academy ranks this season to become a valuable member of the first team squad. He has 18...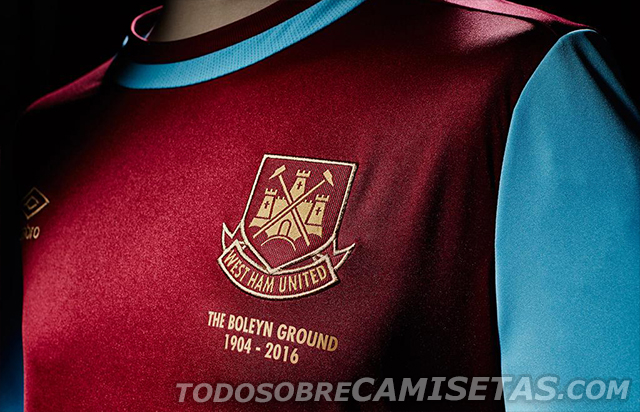 Former Hammer Ravel Morrison has sparked rumours of a move to Ibrox by following the official Rangers club account on social media platform Instagram. He also followed boss Steven Gerrard and players Joe Worrall and Ryan Kent. His career has...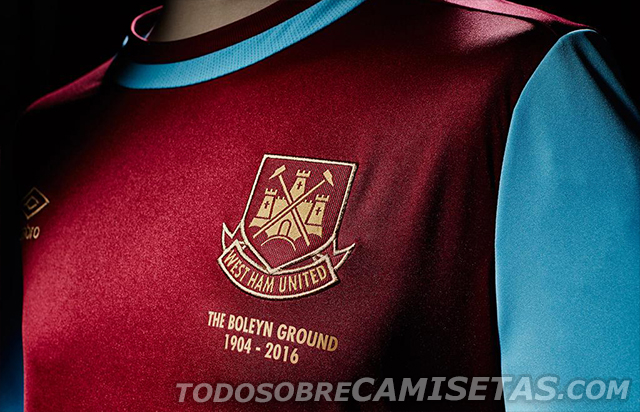 Marko Arnautovic's hopes of leaving West Ham in the January window for China appeared to be fading this morning. The club is digging its heels in on the basis of the latest information received from ClaretandHugh's insiders. And it seems that...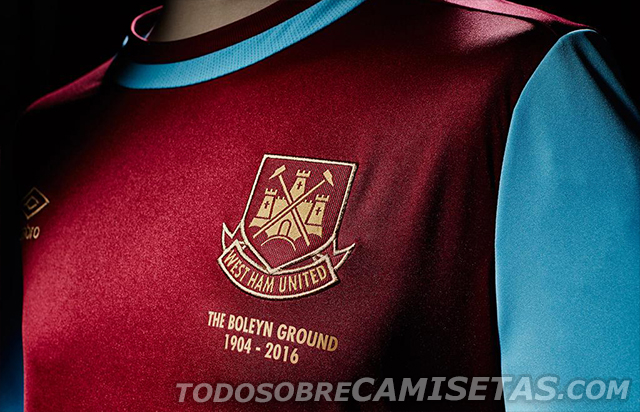 Manuel Pellegrini has given little away on whether Javier Hernandez will be involved in the squad for Saturday's match against Bournemouth. Having revealed that the striker had been in training only since Wednesday he left it at that giving no...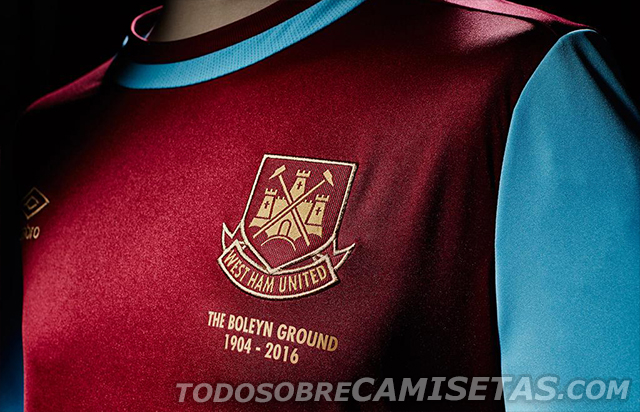 Real Betis remain keen on signing Lucas Perez from West Ham claim Estadio Deportivo Betis want a loan with an option to buy while West Ham have demanded any loan came with a compulsory transfer deal in the summer. West Ham wants £4m for the striker...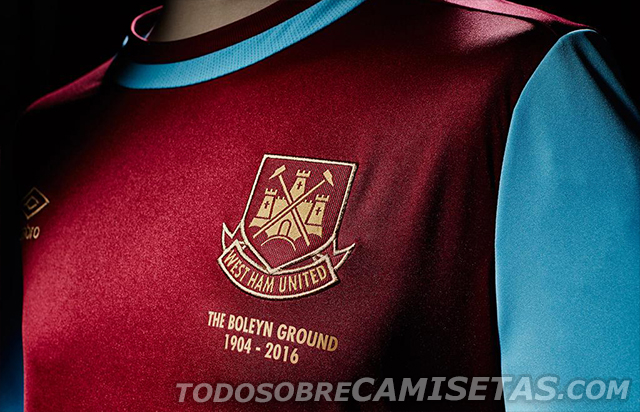 By CandH's Allen Cummings   As form guides go, there?s not an awful lot to go on for our upcoming game at Bournemouth. We?ve only matched up against the Cherries on a dozen occasions in league competition since 1929, winning five, drawing four...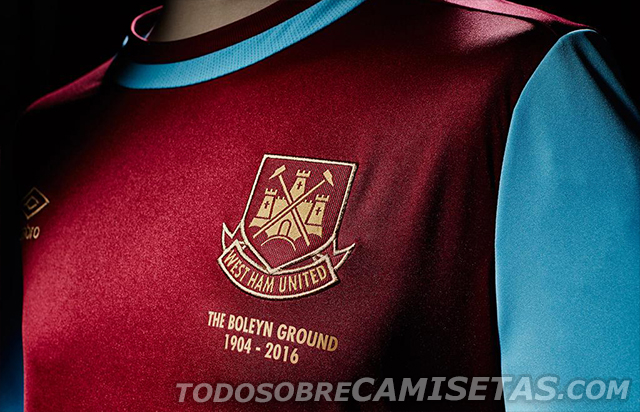 Manuel Pellegrini's team selection will be eyed with huge interest by Hammers fans this weekend with so much transfer window speculation circulating around two of the club's strikers. The cynics among us will be looking at his squad and eventual...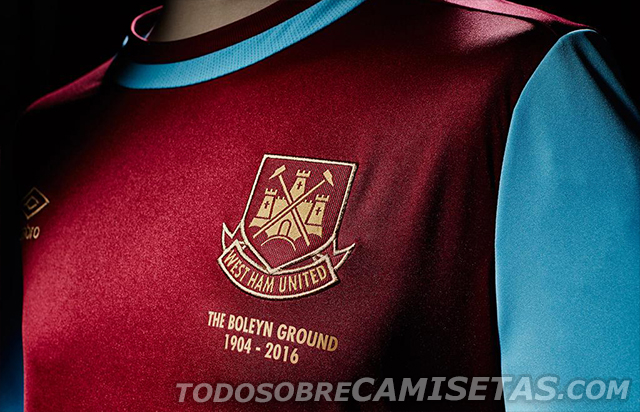 Andy Carroll looks to have been thrown a new Hammers lifeline as the Hammers futures of Marko Arnauotivic and Javier Hernandez look dimmer by the day. Arnie is definitely on his way given the club receive the right offer from China and if Valencia...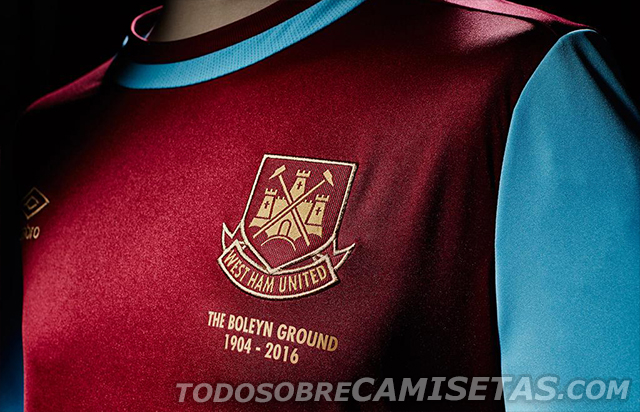 Reports by Sky Sports have suggested that Bournemouth's Callum Wilson could be lined up as a Marko Arnautovic should he be allowed to leave this January. The 26-year-old has been valued by his club at £75m if reports in the Guardian are to be...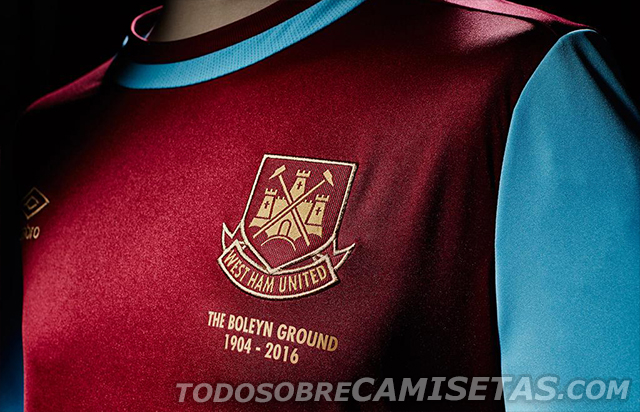 Isla's fight fundraiser Baz Cox has revealed that AFC Bournemouth has refused him permission to collect for Isla Caton inside or outside their ground this weekend. Baz wrote on Social media "Unfortunately the operations manager at...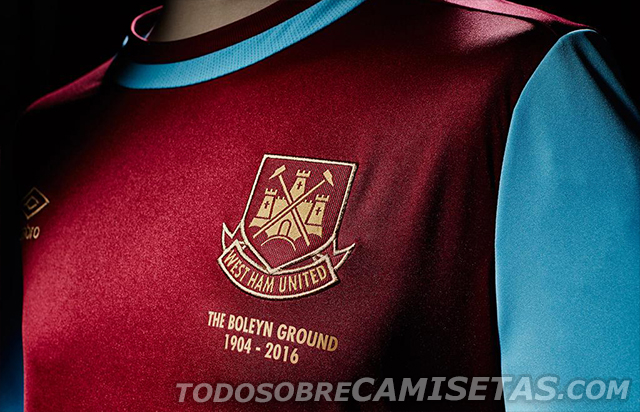 Speculation about Marko Arnautovic continues this week with the club braced for a second bid from China or possibly a new bidder entering the market. Manuel Pellegrini says West Ham must find a solution which suits everyone but refused to be drawn...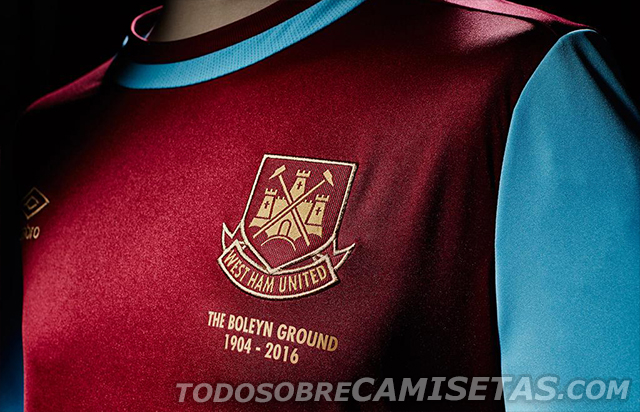 West Ham fans are more than happy for Marko Arnautovic to become a Chinese takeaway this winter. The striker – after appearing to wave goodbye to the crowd when leaving the action – has now seen fans wave back almost with an "all the best"...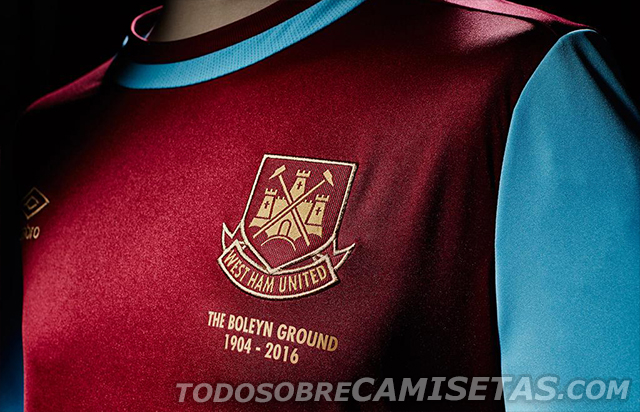 Representatives from West Ham are said to be in Spain to discuss the transfer of Celta Vigo striker Maxi Gomez,  claim Spanish local media reports. Radio Vigo say the delegation from the Hammers are in Vigo to discuss a deal for the player who was...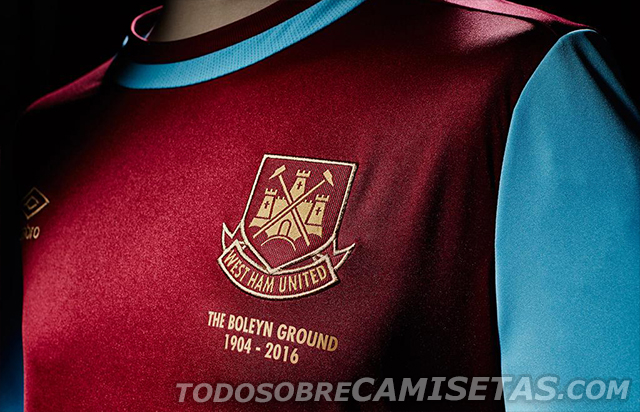 French teenage striker Alexandre Mlinde has denied joining the Hammers despite posting a photo of himself in a West Ham shirt on social media. Last summer French news outlet Foot Mercato claimed that the Hammers are in talks with the 17-year-old?s...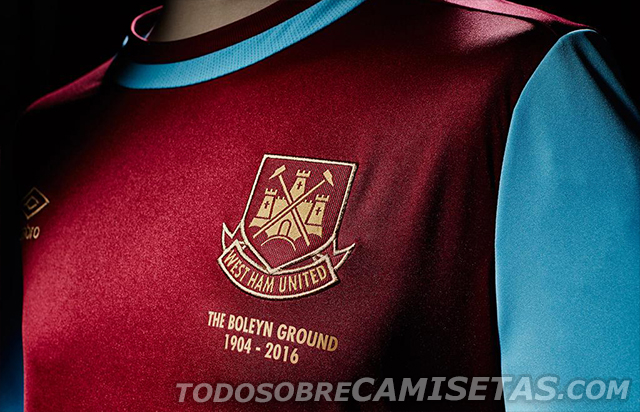 Sources close to Stoke City claim that the sell-on clause relating to Marko Arnautovic is not as generous as first though. The Stoke insider contacting Claret and Hugh by email says the twenty per cent sell-on clause is limited to any profit made by...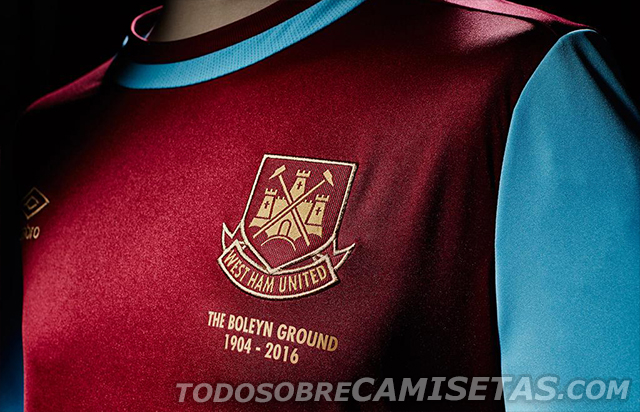 West Ham want £12 million from Valencia if they are to allow Javier Hernandez to move to Spain this winter. The Spanish outfit remain keen on the striker but are pushing for a loan deal which the Hammers have already made clear they are not...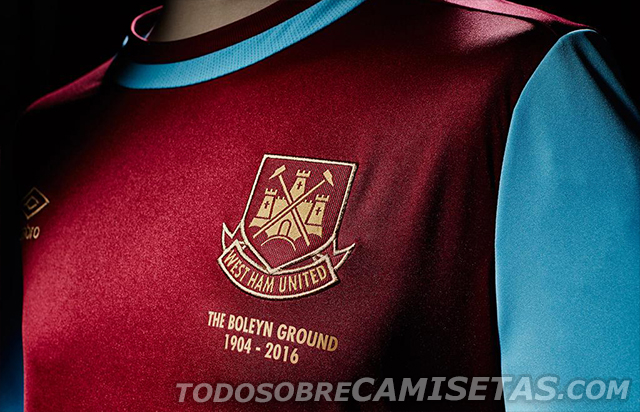 A Report by Alfredo Pedulla from Corriere dello Sport that West Ham have had a ?35m (£31m) offer for Krzysztof Piatek turned down by Genoa has been dismissed by sources close to the Italian club. Piatek, who joined Genoa last summer from Cracovia...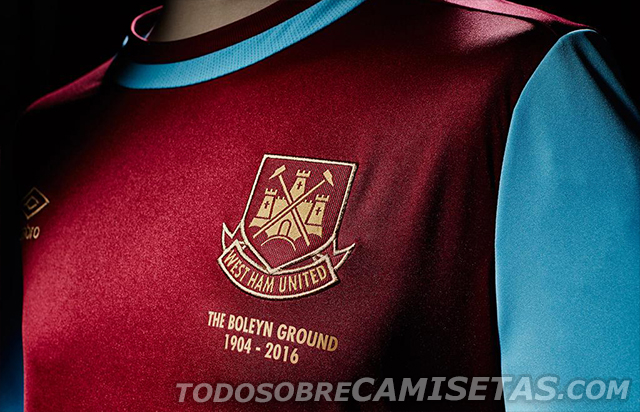 RB Leipzig have offered Timo Werner a bumper new contract worth £100,000-a-week to fend off interest from the Premier League according to German publication BILD. The 22 year-old moved to Leipzig in 2016 from Stuttgart, scoring 42 goals in his first...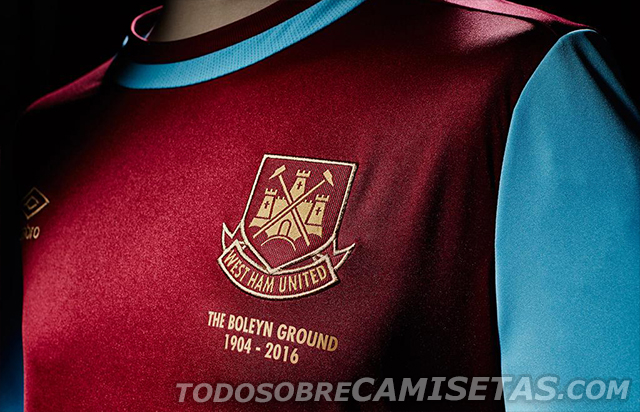 Whenever the conversation turns to 'club v country' I tend to turn off as like most of us I simply live in a West Ham bubble. England is only of the most fleeting passing interest although I have to say that this is changing following the...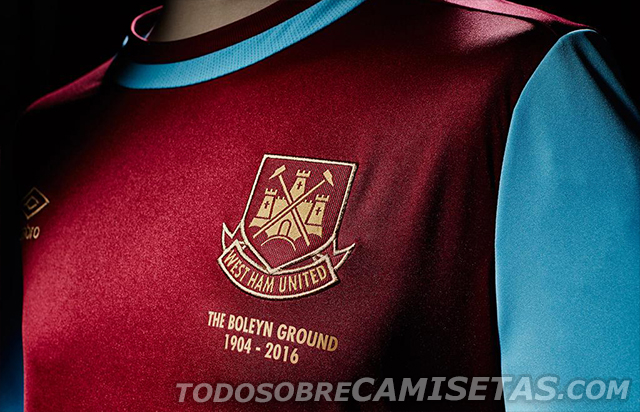 Pablo Zabaleta who turned 34 today has told the Newham Recorder it is too early to decide on his future at the club next season. ?I haven?t made any decisions yet, I am enjoying my football, but I will be 34 this week!" Pablo told the Recorder...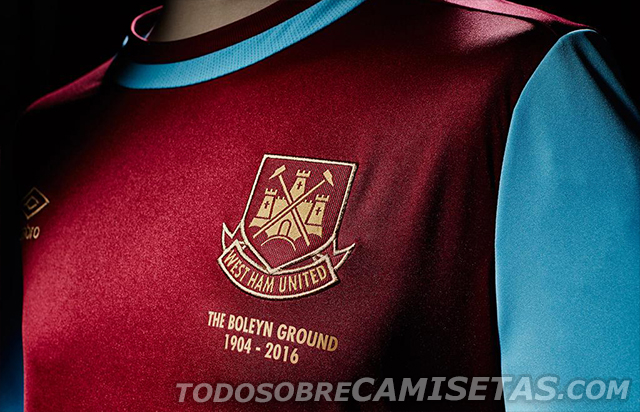 Ticketing details for West Ham's FA Cup fourth round have been announced on WHUFC.com. Wimbledon were only able to offer an allocation of 675 tickets, so West Ham have announced some changes to make the sale of tickets fairer. The 808 Bondholders...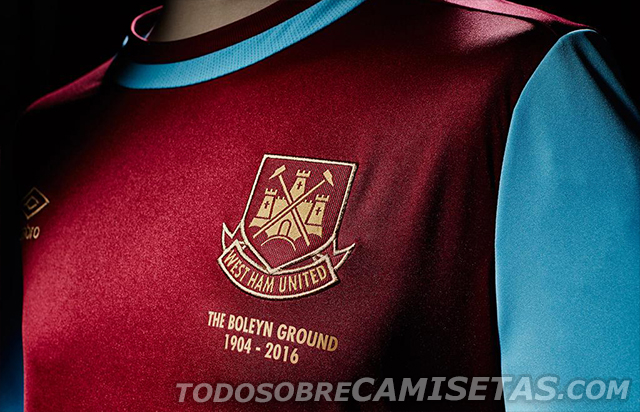 Manuel Pellegrini has drawn up a list of potential replacements strikers in excess of ten should Marko Arnautovic leave in the January transfer window claim the London Standard  The manager is understandably keeping the identities of the targets...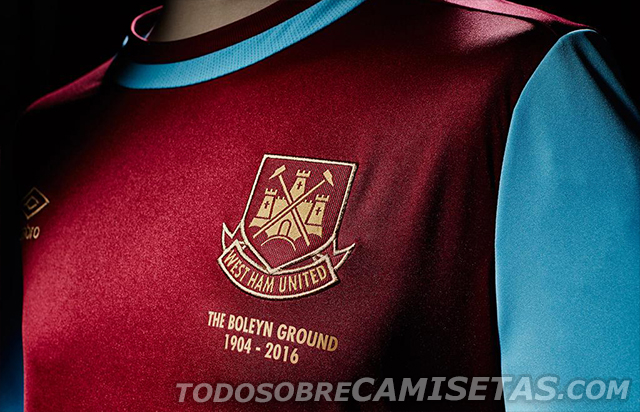 Bournemouth and Wolves away followed by  Liverpool at home are games which will show the Hammers just how far they have come. We will all be a lot more confident of collecting points against teams placed  12th, 11th and top than we probably were...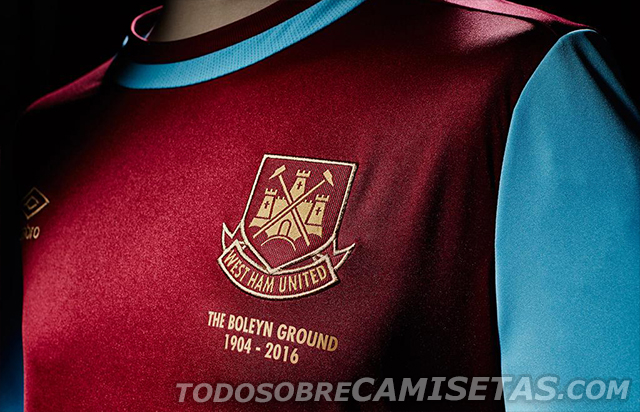 Rumours that Zlatan Ibrahimovic could be on his way to the London Stadium have been emphatically denied by West Ham United. The speculation arose last night after Ibra himself – via Italian media sources – was reported as saying that talks were...