Unai Emery led his men to victory against Vorskla in a cakewalk victory. The Emirates crowd, all 16 of them, witnessed Arsenal take a 4 goal lead, only to spoil the party late on with 2 needless goals. The starting 11 was pretty strong. Rob...
courtesy @allthatchas The real competition starts today. You won't see pansy footballers crying about red cards, oh no, the Europa League is for real men. Leave your emotions at the door, stop talking about gluten-free and prepared for a...
So, we have the Ivan stuff out the system now. Has there been a more united moment in the Arsenal fanbase over the last 10 years" I don't think so. His send-off article was full on propaganda. If I'd just bottled leading a club I'd...
You sense that Ivan Gazidis is about to leave Arsenal because the PR is kicking in, and ESPN are writing stories that the reason for his move isn't cash (bitch please). Fuck off, Ivan. You're leaving because you're landing an equity...
Well good morning one and all. It seems the CEO role at Arsenal is hotting up with The Evening Standard linking us with Josh K taking over the role. I mean, I'm really struggling to see that as a viable option if I'm honest. I...
Firstly, what an absolute pain in the arse watching an away game in London is these days. I went to three pubs trying to find the game and it was a f*cking struggle. I eventually found one in deepest darkest, but what an ordeal. I can't believe...
After a week of starving out in the wild, picking through the bones of poor Danny Welbeck performances, scuttling around in the bin of international football like a mangy door mouse, today, daddy has come home with a bag of delicious Kentucky...
via @Arsenal insta Unai Emery's press conferences feel like they're on repeat at the moment. IVAN "Every conversation with me is speaking about us. About our performance. About our ideas. Our process. Then, for his future we didn?t speak. I...
Processed with VSCO with c1 preset William Gallas, a man of class, a man who once took his passion so far, he sulked on the halfway line when a teammate gave away a dubious penalty, has shown the man he really is today… by sticking the book into...
Processed with VSCO with p5 preset Well, nothing has me off to a flyer in the morning quite like a riveting read on the pros and cons of Xhaka courtesy of the folk over at Sky Sports. This article gets to the core of why he's a marmite player,...
Gooooood morning, apologies for the lack of posting, I'm back in the UK, there was next to no news, so I took a little break. I'm back now, trying to make Lucozade from water and it's tough, there's a real news crunch. I actually thought...
or SWEET SHIRT, right" Get in people, we made it to 11 years old! 3,955 posts, 2.1million comments praising my words every day, A TOPPLED DICTATOR, A NEW BEGINNING, new internet friends, new real-life friends (yeah, I went on a man-date last night...
Well, I didn't realise it was an international break, which is super unfortunate as I'm back in the UK next week. What also coincides with a really irritating break in the schedule is a total lack of news, so why not re-up the Ivan G story"...
Well hello and welcome to what is, in fact, my Monday, because we all had a day off yesterday. A lot of the chatter I was reading yesterday focused on Granit Xhaka, who is officially the new poster child of the collapsed Wenger apologist regime....
via @Arsenal insta Good gosh we have many items to cover today. Arsenal didn't exactly cruise to a victory away from home against Cardiff, but we did rack up 3 delightful points on a day where Spurs lost to Watford. That was a huge positive, in a...
courtesy @allthatchas Big game today, Arsenal face Neil Warnock's Cardiff City away from home. For the Bluebirds, it kicks off a trio of nightmare games for them, with Chelsea and City following our visit. It could be a gloomy run for them if...
Happy Friday my darlings, how are you" Qarabag" I see. Well, let's be honest, does anyone really care about the first 4 months of the Europa League" It's a chance to run out the b-team and enjoy a steady flow of fairly straightforward...
Well good morning to you all. Big thanks to Jonathan for the guest post yesterday, hopefully, more from him soon! Also, I hope you tuned into our podcast yesterday, big thanks to Ash and Matt for that. So what's news" Reiss Nelson is...
I'm very excited to welcome new guest columnist Jonathan Blaustein (he's NYT levels). He's a great writer, he packs a punch and this is his first article (stay for the podcast at the end as well). Find him @jblauphoto. Well hello there,...
As you know, I've been quite interested in Unai Emery's attack on some of the entitlement that goes on at Arsenal. We all knew there were a few areas he was going to have address this season. Ramsey's lack of discipline, Xhaka's...
Unai Emery continued his assault on the culture of entitlement at Arsenal when he dropped Mesut Ozil from the squad. The official line is that the German was ill, the smokey rumour is he found out he was being dropped and decided he wasn't going...
The real season starts here people. We had a nightmare opener, the worst in 20 years, and don't kid yourself, Wenger wouldn't have come away with anything more impressive than Emery. We now have 8 games to find our stride. Work out who can do...
I had a little disagreement with some folk on the internet the other day, I was making the point that if you looked at Ivan Gs resume without the context of how football works, you might think he's blown shit up since he's been at Arsenal....
I am x-rayed up and the good news is I am now at 80% recovery. That means I can do light weights and high-fives. I cannot do downward dogs, no idea what they are, but apparently, it's harsh on my centrifugal forces. In other news, Mikhi, is...
Monday night football is back and the G to the Nev is out there spraying truth bullets at anyone who will take them. He had a fairly interesting opinion on Emery that kind of backed what I was saying yesterday. The main arc of his story was that...
Processed with VSCO with c1 preset Hot on the agenda today is more chat about Unai Emery. I think the Arsenal space at the moment is in a weird reorg phase. The walls of the great Wenger divide have been demolished and now people don?t know what...
Quick post from me, namely because I feel like Arsenal needed to get through the first two games pointless so the real season can kick off. Remember, Chelsea > Champions of 2 seasons ago, City > Champions of last season. Those were the two...
So I had to miss two days of a stag do because of work. I?ve arrived at what I ?think? is the destination, but no one is awake. I?ve let myself into a house with no number. So this could be the last you read of me if I?ve made a mistake and I?m...
The return of Geoff (for the old school Grovers) I still own a little bit of Arsenal! Sometime in the 90?s I bought my Arsenal share, I didn?t buy it to make money, I bought it because I wanted to own a little piece of the club I loved and...
Processed with VSCOcam with c1 preset Big thanks to James for that cracking post about the Arsenal performance team. Very insightful, then he went and ruined it with his Xhaka fanboying. Jokes aside, do check out the post, suuuuper interesting. ...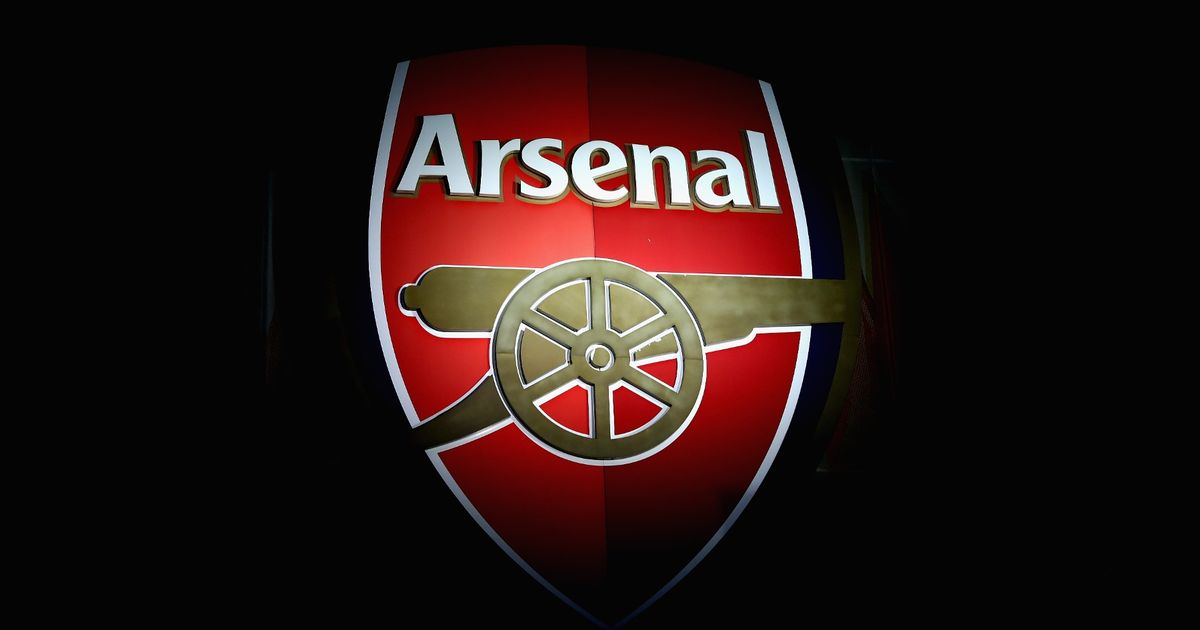 Firstly, a happy Tuesday to you all and welcome to a brand new season. I hope you?ve all been behaving yourselves this summer. It?s felt like a long break without the Arsenal ? plus ca change ? even with the welcome appetiser of a World Cup to...
This is our FIRST podcast of the season, so jump on board and treat your ears to some wonderful commentary. We talk: Captain material What went wrong for Emery How long do we give him" ENJOY! SPOTIFY | STITCHER | GOOGLE | POCKET CASTS
via @Arsenal Arsenal kicked off the new era in a painfully familiar fashion. A leaky defence, a second-rate performance against a top 6 side, star names under-performing, along with the customary zero points. Unai Emery witnessed first hand the...
Here we are folks, the even of the most exciting season to hit these shores in over a decade. New manager, new philosophy, new players, new thinking and new hope for a fanbase that's had a bland old ride. The two opening games are against...
Chelsea lost their collective minds dropping Ł70m on a Bilbao keeper of great potential. Lunacy. Is that the going rate for someone who might be good these days" Unreal sums. Arsenal hasn't done much in the way of anything. There was a bit of...
Arsenal fans picking up their attitude in the background Jurassic Park x Arsenal Summer Collab John Hammond: Dr. Grant, if there?s one person here who could appreciate what I?m trying to do? Dr. Alan Grant: The world has just changed so...
So here we are people, the end of Arsenal football club as we know it. Silent Stan Kroenke, the evilest man to walk a sports arena, has finally won out. He's part way to driving out the white knight, Alisher Usmanov, for a whopping Ł600m buyout...
Well, it's less than a week 'til deadline day slams shut almost 20 days earlier than usual, and there are still a number of items to be resolved. What the fu*k are we doing with the back 4 would be a pretty pressing one. We're apparently...
Lunatic So here we are, preseason is done, next week we take on the champions as we kick off the new era of Unai Emery. I'm excited, you are excited, we're all f**king excited. There's pause for concern. I think the reality of the new regime...
Here we are people, one final game of preparation against Lazio before the new season starts. I'll be removing the AKB page in time for the new season. In a world of Gooner optimism, all relics of the past must be cast aside. It's all quite...
Aaron Ramsey has a calf injury… read into that how you like, but not before I give you a sweet hot take. 1. If he's faking an injury, that's bad news, because it means he's leaving. Arsenal surely can't keep him beyond the deadline day...
Going through a bit of a tough time at the moment, last night, I was caught dream cheating by my girlfriend. She's mad. I told her it didn't mean anything, but she's not having it. If anyone has been through this, please let me know how you...
Well, the new boys have started to drip into the club. Torriera has LANDED which is magnificent. This is him pointing. Magnificent. In other news, the stories about us landing Dembele get hotter and hotter. The French wideman has an admirer in...
So overall, you'd have to say the preseason is going rather nicely. A specific style is emerging No one is injured. We have breakthrough kids looking VERY good The morale looks excellent (noteworthy when you hear Mourinho squeal like a...
I have been out of the game for a few days, taking in some Tenessee. Amazing, that even when rocking the Smokey's, you find Arsenal fans wandering around. We are truly a global powerhouse when it comes to fans. So we've now dropped 3 games of...
Final delivery lacking It's a new dawn It's a new day It's a new life for me, oozzzziiiiilllll I won't talk about theeeee! Yes people, I have been finished by that story. That said, big shout out to the folk that kept me educated and...
DON'T LET IT AGITATE YOU. Ivan G has STILL not come out to deny he's Milan bound. Can you believe this guy" Our old CEO, Arsene Wenger, left literally 3 months ago, Ivan gets his chance to choose the tint of the kitchen lampshades, and...
via @arsenal So, part III of the press release dropped from Mesut and he dropped the QUIT bomb on the German national team. It's very sad. His PR team has done an excellent job in conflating two issues for me. Firstly, racism from the right...