Arsenal Women's Dutch trio Sari van Veenendaal, Dominique Janssen and Danielle van de Donk have all signed new contracts with the club. They join Jordan Nobbs, Emma Mitchell and Leah Williamson in extending their terms with the Gunners in...
Laurent Koscielny says there is no pressure on him to rush back to action after rupturing his Achilles†tendon†earlier this month but he hopes to be playing again by November. The Frenchman suffered the†injury in the Europa League semi-final against...
The Arsenal Independent†Supporters'Äô Association (AISA) has written to the Spanish government urging a review of the policing methods that Arsenal fans experienced in Madrid before and after the recent Europa League semi-final with Atletico...
Transfers Valencia sales: Albiol (£14), David Villa (£36m), David Silva (£26m), Juan Mata (£24m) Valencia purchases: Renan (£4.5m), Moya (£4.5m), Soldado (£9m) For his first two seasons at Valencia Emery was limited in his purchasing to just...
Jack Wilshere has hinted that his time at Arsenal is coming to an end
Five years ago Gedion Zelalem, having just signed scholarship terms with Arsenal, provided an indication of his vast potential with some superb performances for the first-team during pre-season. This summer Zelalem will be looking to make a major...
Pierre-Emerick Aubameyang and Henrikh Mkhitaryan are both looking forward to working with Unai Emery now that the Spaniard has been confirmed as Arsene Wenger'Äôs successor. The 46-year-old was appointed head coach at†the Emirates yesterday and...
Ivan Gazidis says he's excited by the appointment of Unai Emery as Arsenal's new head coach but admits that ups and downs lie ahead as the Gunners embark on a new chapter in their history. Having joined the club yesterday, Emery, 46, has spent...
From the stands of the Wanda Metropolitano on May 3rd, I noticed Laurent Koscielny lying on the ground in agony, and immediately thought Diego Costa had done him off the ball. It transpired that the Spanish international had nothing to do with it,...
Arsenal's new head coach, Unai Emery, says he wants to instill a sense of confidence in his players when his work and the new season begins. The Spaniard spoke to the media yesterday, insisting he'll respect the traditions of the club, but also...
Arsenal Women have completed the signing of Bayern Munich player and Austrian national team captain Viktoria Schnaderbeck. Viki's contract had expired with the Frauen Bundesliga side. Viki spent 11 years at Bayern, winning 2 Frauen Bundesligas in...
Ivan Gazidis said that in order to ensure the recruitment process wasn't tainted by personal opinion, he, Raul Sanllehi and Sven Mislintat didn't discuss candidates in any detail during the process which saw them decide on Unai Emery as the new...
Over the past couple of years Arsenal haven't brought in many players at academy level, with the club instead preferring to develop the prospects already at their disposal. This year, however, Arsenal have already signed one talented youngster as...
Unai Emery was named Arsenal's new head coach today, and he'll work in the new executive structure with Raul Sanllehi, Sven Mislintat and Ivan Gazidis. The 46 year old takes over from Arsene Wenger and his appointment has come out of the blue a...
The official website of Unai Emery appears to have confirmed his appointment as Arsenal manager. When you visit you get a splash page with the following image: The text information when you do a Google search still reads: Este es el sitio web...
Ivan Gazidis has explained the process through which Arsenal went to appoint Unai Emery as the club's new head coach ? definitely not manager. The 46 year old Spaniard was confirmed this morning, and this afternoon he met the press alongside the...
Arsenal have confirmed the appointment of Unai Emery as the new head coach of the club. The 46 year old Spaniard takes over from Arsene Wenger having lost his job with PSG at the end of last season. His managerial career has taken him from Lorca...
Here's James from @gunnerblog with his thoughts on the Unai Emery appointment which was confirmed earlier today.
Petr Cech says he's always wanted the number 1 shirt at Arsenal after it was announced he'd be wearing it from next season. It was one of four squad number changes which will see him change from 33 to the traditional goalkeeper's number, but...
US Women's National Team legend Heather O'Reilly has left Arsenal with her contract having expired. HAO joined the Gunners in early 2017 on an 18 month deal, she made 38 appearances and scored 4 goals in an Arsenal shirt. She also won the FAWSL...
Arsenal's majority shareholder Stan Kroenke says that new head coach Unai Emery shares his and the board's vision for Arsenal. Thankfully he outlined that said vision is to move the club forward because otherwise we might have been a bit...
Arsenal have announced that 'ÄėVisit Rwanda'Äô has become the club'Äôs official tourism partner and that part of the deal will see their logo displayed on the team'Äôs shirt for the 2018-19 season. The new sponsorship opportunity came after a...
We hope you weren?t wed to the idea of Mikel Arteta becoming the new Arsenal manager.† Because'Ķ According to the BBC?s David Ornstein, the Arsenal board have come to a unanimous decision on the identity of the club?s new head coach'Ķand it?s...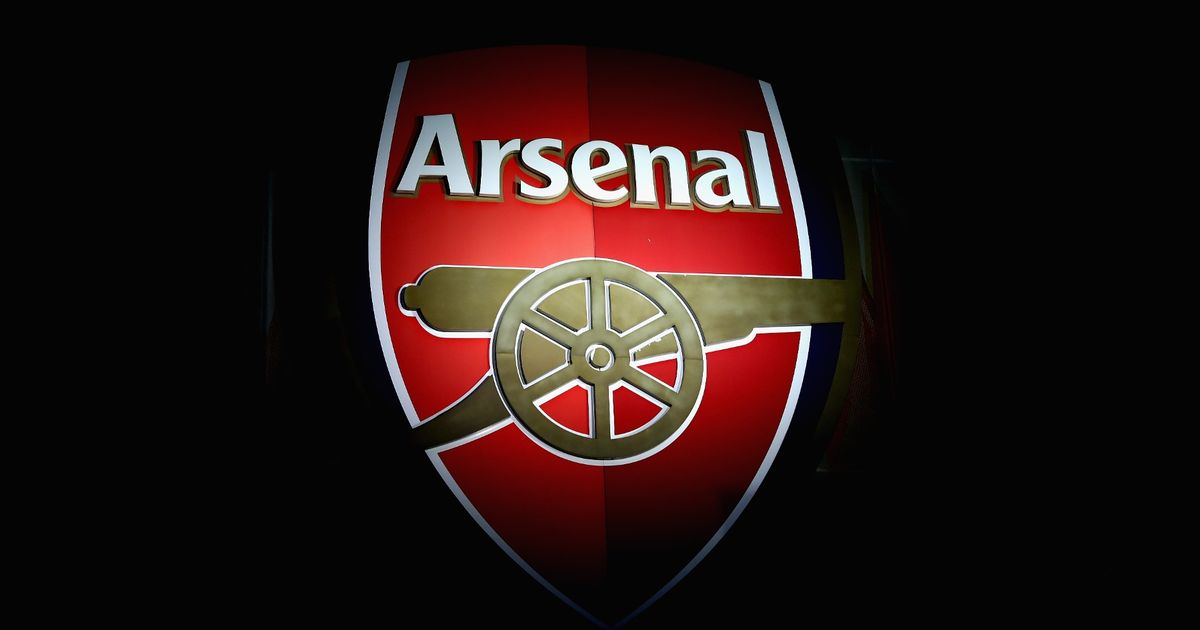 Arsenal confirmed last night that Santi Cazorla is set to leave the club after six years. The popular Spaniard, who hasn't played since October 2016 due to injury, is set to join former club Villarreal for pre-season training in the hope of...
Arsenal'Äôs soon to be named new manager, Unai Emery, has suffered a crushing blow before his job even begins as his already limited transfer funds took a big hit after the club was fined a whopping £20,000 by the FA. The charges came from the 3-1...
We know you love a squad number story. We don't know why…we just know you do. So, without further ado…Arsenal have confirmed that next season the following players will sport new digits on the back of their god-awful new Puma kits. Petr Cech...
Arsenal have confirmed that Santi Cazorla is leaving the club after six years. The Spaniard hasn?t played since October 2016 when he picked up an ankle injury that required surgery. That injury turned into a personal nightmare and despite countless...
New Arsenal home shirt by Puma for the 2018/19 season. Meh. Should you wish, you can buy it here.     Arsenal Puma home shirt 18/19 short sleeve Arsenal Puma home shirt 18/19 long sleeve Arsenal Puma home shirt 18/19 women's short...
According to the Evening Standard, Jack Wilshere is on the verge of signing a three-year contract extension at Arsenal. The midfielder, 26, only has six weeks of his current deal left to run but has finally agreed on terms after protracted...
Arsenal finished their season with a resounding 6-1 victory over Bristol City in the West Country on Sunday. But Manchester City?s 3-0 win over Everton meant it wasn?t enough for Champions League qualification. Tim Stillman caught up with Player of...
Nacho Monreal has been included in Spain'Äôs World Cup squad ahead of this summer'Äôs tournament in Russia. The left-back, who†recently came second in Arsenal'Äôs Player of the Season vote, has been rewarded for his consistently good performances...
Alex Lacazette finished his debut season at Arsenal as the club's top scorer with 17 goals, not a bad return given he was sidelined by knee surgery for the best part of February and March. Despite bouncing back from injury to end the campaign...
Arsenal's 7-1 aggregate defeat to Chelsea in the FA Youth Cup final last month was a chastening experience for the club's youngsters but one member of Kwame Ampadu's side still managed to enhance his reputation despite the hugely disappointing...
Alexandre Lacazette says he became weighed down with a lack of confidence when he went through a goal drought that lasted ten games in the middle of the season. The French striker scored just one goal in 14 games, and subsequently underwent surgery...
It's being reported that Santi Cazorla will return to one of his former clubs to undergo pre-season training with them as he looks to play first team football again. The 33 year old has been out of action since October 2016 with a well documented...
The chaps at @brasilgooners have got their hands on a promotional video showing next season's home kit. It's already leaked in pictures, but you can see it on the players. This is the final year of Arsenal's deal with Puma, and Arseblog News...
THE LOWDOWN Arsenal Women travel to Bristol City for the final day of the WSL campaign on Sunday needing to better Manchester City?s result at home to Everton to qualify for next season?s Champions League. Montemurro?s squad sit 1 point behind 2nd...
Shots You know how people say 'Äústats don'Äôt tell the whole story'ÄĚ" I'Äôve noticed that what they really mean is 'ÄúI don'Äôt like this one stat.'ÄĚ See, if I post a stat like 'Äú69 'Äď Alexis Sanchez took 69 shots for Arsenal in the Premier...
Two of Arsenal's most promising young talents have been rewarded for their development this season with an award and an England under-21 call-up respectively. Yesterday, Reiss Nelson was crowned the Premier League 2 Player of the Year for his...
Jack Wilshere was left out of England's World Cup squad this week with Gareth Southgate reportedly concerned about his fitness levels. Having stayed available for most of the season this decision seemed to be about his ability to play the kind of...
Arsene Wenger says he'Äôs giving himself a month to figure out what he does next and admits he'Äôs still in 'Äėa state of shock'Äô at his change in circumstances. The Frenchman, who presided over his final game as Arsenal manager last Sunday, is...
Arsenal have confirmed that Aaron Ramsey has been crowned Player of the Season for 2017/18. The Welshman scored 11 goals and made 12 assists in 32 appearances; an impressive return†in a team that†stuttered to sixth place in the Premier League and...
England U17s crashed out of the European Championship last night as they were beaten on penalties by Holland in the semi-finals, but the tournament was still a valuable experience for the Arsenal youngsters representing the Three Lions. Winger...
Robert Pires says he'd love to help Arsenal's next manager in an official capacity and has backed either Mikel Arteta or Patrick Vieira to embark on a long-term project at the Emirates. Since leaving Arsenal in 2006, the Frenchman has been a...
All the talk this week has been about Mikel Arteta as a potential replacement for Arsene Wenger. It'Äôs a situation that has ups and downs, so James from @gunnerblog has taken a look at the pros and cons. Check out the video below 'Äď and for some...
In an interview with beIN Sports, Arsene Wenger says that Mikel Arteta has all the qualities needed to take over from him at Arsenal. The soon to be departing Frenchman, who is due to clear out his office this week, has backed his former player and...
Takuma Asano's first season on loan at Stuttgart offered some encouragement, but his second campaign with the German club indicated that it seems unlikely that we will see the attacker representing Arsenal in a competitive game in the near...
One of the strangest transfers in recent years was that of Takuma Asano. The Japanese forward joined Arsenal from Sanfrecce Hiroshima in the summer of 2016, but was not eligible for a work permit so joined VfB Stuttgart on loan. He spent one...
Arsenal Women midfielder Jordan Nobbs has signed a new long term contract with the club. The Stockton born England international joined the club from Sunderland in 2010 and has won two WSL titles, five Continental Cup trophies and four Women?s FA...
The agent of Lucas Perez says that the striker would be open to a move to Lazio because they're a team he's always liked. The 29 year old will return to Arsenal this summer ? unless a deal is done before then ? following a disappointing loan...
Reports from Germany say that Arsenal are set to sign Sokratis Papastathopoulos from Borussia Dortmund. Bild report that the Gunners are set to splash out ?20m on the Greek defender as Sven Mislintat returns to his former club to bolster the squad...
After the news Jack Wilshere was not going to be included in the England squad for the World Cup this summer, Danny Welbeck will be on the plane after Gareth Southgate announced his final 23 today. The forward scored 10 goals for the Gunners last...
Colin Lewin has become the latest casualty in what appears to be a real clearing of the decks by Arsenal as the backroom cull continues in the wake of the departure of Arsene Wenger as manager. The Head of Medical Services has been with club for...
Despite having a generally injury free season,
THE LOWDOWN Arsenal Women face an away trip to Sunderland in their penultimate WSL match of the season on Wednesday evening. Saturday?s victory over Manchester City puts the Gunners just one point behind 2nd placed Manchester City, with two games...
Arsenal are in talks with Freiburg over the transfer of Caglar Soyuncu. The Turkish centre-half joined the Bundesliga side from Alt?nordu F.K in 2016, and has impressed during his spell there. He's a player familiar to the Gunners new Head of...
You could certainly be forgiven for thinking that Chuba Akpom's Arsenal career has effectively been over for some time. This season the striker, who turns 23 later this year, was restricted to just one first-team appearance for Arsenal, with the...
Arsene Wenger joked that he should have announced his retirement every week having experienced an outpouring of goodwill towards him from the football world. Having had been feted at Manchester United and Leicester City, the supporters of...
Arsenal captain Alex Scott said her goodbyes this Saturday, after an extraordinary career with Arsenal Women. Alex has won 6 league titles, 7 FA Cups, 5 league cups and she scored the winning goal in the 2007 Women?s Champions League Final for the...
Wenger career Stats (All competitions) 1235 'Äď Matches managed by Arsene Wenger at Arsenal 1000 'Äď Matches managed by Arsenal?s 2nd longest serving manager, Bertie Mee (540 matches), and 3rd longest serving manager, George Graham (460),...
Pierre-Emerick Aubameyang says he expected to work with Arsene Wenger for years to come when he signed in January but accepts that football doesn't always work out the way you expect. The Gabon international joined the Gunners from Borussia...
Arsenal beat Huddersfield 1-0 this afternoon to finish the season with a win, and to take three points on Arsene Wenger's 1235th game in charge of the Gunners. The manager was in good form afterwards, joking about the planes that flew overhead,...
We finished the season with an away win, at last some points on the road, but the day will not be remembered for the 1-0 win, but for the fact it was Arsene Wenger's final game in charge. Here are the on the whistle thoughts of James from...
Arsenal's chances of appointing Max Allegri to take over from Arsene Wenger seem slim after the Italian said he'd stay with Juventus next season unless the Serie A giants sacked him. Given that he has just led his team to a fourth successive...
It's Arsene Wenger's final game in charge of Arsenal today, taking on Huddersfield at the wherever Huddersfield play stadium. This is the last ever starting XI the manager will pick, and it looks like this. Huddersfield: To...
Arsene Wenger?s final game in charge as Arsenal manager ended with a 1-0 win over Huddersfield Town. Pierre-Emerick Aubameyang scored the decisive goal, but the focus wasn?t on the result or the players, it was all about saying farewell to the...
The question on everyone'Äôs lips right now is 'ÄėWho will take over from Arsene Wenger"'Äô. The current boss ends his 22 year tenure today as the Gunners face Huddersfield in the final Premier League game of the season, and what happens next is...
Arsenal finished the Premier League season and the Arsene Wenger era with a 1-0 win over Huddersfield today. Read the report and see the goal here. Here's how the players rated (sort of). arseblog...
Starting XI: Ospina, Bellerin, Mustafi, Holding, Kolasinac, Xhaka, Ramsey, Iwobi, Mkhitaryan, Aubameyang, Lacazette Subs: Macey, Maitland-Niles, Mertesacker, Monreal, Willock, Welbeck, Nketiah So that is that. After 1,235 games in charge, Arsene...
According to Football.London, Arsenal have informed three long-standing coaches that their services will not be required once Arsene Wenger leaves the club. The Frenchman's 22-year tenure in N5 will come to an end on Sunday when he takes charge...
Few people, let alone football coaches, have captivated the media so regularly and consistently as Arsene Wenger. From fronting up to post-match broadcasters to undertaking his weekly press conferences, shooting the breeze with the club's...
It has been an encouraging season for Xavier Amaechi at club level, with the talented young winger making the step up from the U18s to the U23s, and he is concluding the campaign with some impressive displays for his country. Amaechi, who is...
Arsenal kept their Champions League qualification hopes alive with a deserved 2-1 victory over Manchester City Women on Saturday. Tim Stillman caught up with right-back Lisa Evans immediately after the game exclusively for Arseblog News. On a...
James from @gunnerblog was working at the 3-1 defeat to Leicester last night, and after the game he was lucky to be able to hand Arsene Wenger a personal letter to him. Here's what he had to say about that, and what was in the letter.
Arsenal have confirmed that two youth coaches have been suspended after accusations of bullying emerged earlier this season. Steve Gatting, Head Coach of the U23s, and his assistant Carl Laraman, are under investigation, with their jobs on the line...