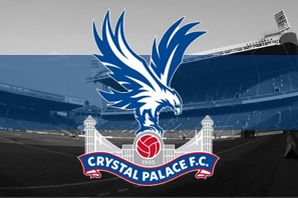 After repeat links with Crystal Palace, Soualiho Meite moved to AS Monaco from Lille last summer and signed a five-year deal with the Ligue 1 outfit. The attacking midfielder played only 95 minutes of league football under Leonardo Jardim in the...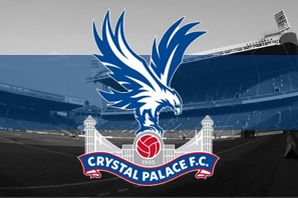 Early last week, we covered a couple of claims from France that Yohan Cabaye was set for talks to renew his Crystal Palace contract. With his current deal running out at the end of June, the veteran midfielder is currently free to talk to clubs...
On May 17th, we brought claims from France that Yohan Cabaye's representative is this week set for renewal talks with Crystal Palace. It all sounded rather positive for the Premier League club, and a nice change to rumours pushing the midfielder...
Yohan Cabaye?s contract at Crystal Palace runs out this summer and the midfielder?s failure to sign a new deal would see him leave the Eagles as a free agent. That?s unlikely to happen if a report from today?s French newspaper, L?Equipe is to be...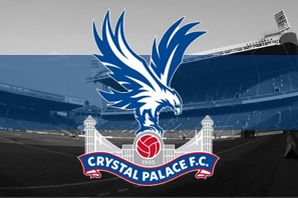 One of the revelations of the Ligue 1 season, Ferland Mendy has enjoyed a very successful campaign with Lyon following his transfer from Le Havre last summer, with claims the young defender has caught the eye of Barcelona. These originated back in...
When we were covering Luka Milivojevic's move to Crystal Palace, what jumped out from reports in Greece and Serbia is what a good free-kick and penalty taker the midfielder is. In his first full season in England, Milivojevic has proven that,...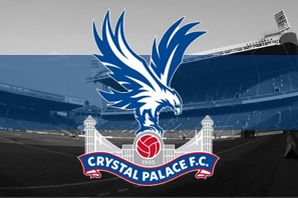 France Football have a big claim on Monday afternoon about Alphonse Areola being of interest to Rafael Benitez, but right at the end of their article they bring Crystal Palace in. It's claimed the Eagles and Napoli are also interested in the PSG...
A few days ago we brought a small snippet from Marca which backed up Vicente Guaita moving to Crystal Palace this summer. After several Spanish claims of the deal not being as finalised as Roy Hodgson insists, it was perhaps a relief to see some...
Former Dutch footballer Aad de Mos is a big figure in Belgian footballer punditry and happy to share his opinion when it's requested. Once again he's been speaking about Leader Dendoncker, and once again he's mentioned Crystal Palace. In a...
Since the January transfer window there's been sporadic claims from Spain that Vicente Guaita to Crystal Palace isn't quite as done as the London club would have everyone believe. First a relegation clause was claimed, meaning Guaita could back...
Belgian newspaper HLN report on Monday that West Ham and Crystal Palace remain interested in Leander Dendoncker. There's nothing new there, but the Belgian newspaper do have a little snippet of interesting information. It's reported that for...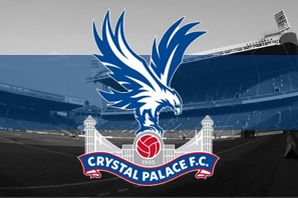 Things have been looking good for Crystal Palace and their chances of signing Leander Dendoncker from Anderlecht in the summer window. An approach, and offer, failed in the January market and things for Palace went somewhat quiet, with West Ham...
Everton seem to be used in Belgium as an example of a Premier League club which may not be right at the top, but is still a worthy club to join. In February 2017, Youri Tielemans, then at Anderlecht, had it put to him that a move to Everton could...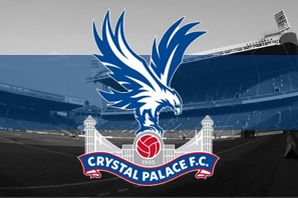 As we edge towards the start of the summer transfer window, it?s only normal to see clubs talking up their players, especially those who have been given the ?green light? to leave if the right offers comes in. Leander Dendoncker is one of those,...
West Ham have been brought back into the Leander Dendoncker story, which will please many of the club's fans who wanted the Anderlecht player signed in January. Just like Crystal Palace, West Ham made an attempt to sign the...
'Hurray' says Belgian newspaper Het Belang van Limburg, Christian Benteke has scored a goal. The Crystal Palace striker had gone through a three month dry spell but managed to hit the back of the net as his club battered Leicester City at the...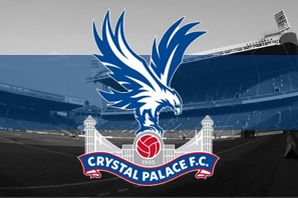 It's been a while, but we have a Yann M'Vila to the Premier League rumour. The French midfielder was strongly and repeatedly linked with a move to Arsenal earlier on in his career but things went a little off track and M'Vila ended up at...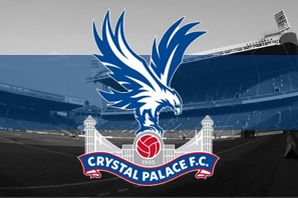 On Monday morning we brought together some positive news for Crystal Palace and their pursuit of Leander Dendoncker. After earlier claims the midfielder turned defender would be the subject of a Palace summer offer, subject to Premier League...
Unless something drastic changes between now and the end of the season, it would appear that Yohan Cabaye will leave Crystal Palace in the summer. Yet to renew with the Eagles, the now-veteran midfielder will be out of contract in June, and that...
Here's some bright Monday morning news to cheer you up. Just under a week ago we brought claims from Belgium that Crystal Palace are preparing a summer swoop to sign Leander Dendoncker from Anderlecht. It was dependent on Roy Hodgson keeping the...
Alexander Sørloth was one of the more surprising January transfers. Roy Hodgson used his contacts in Scandinavia to become aware of the player and Crystal Palace were so convinced they paid much more than most in Denmark, and perhaps at FC...
The Spanish media don't seem to care what Crystal Palace are saying, they're convinced Vicente Guiata isn't 100% committed to a Selhurst Park move this summer. With the English club announcing it and Roy Hodgson reiterating it over the past...
Leander Dendoncker season has begun early. A week or so ago there were claims in Belgium that Atletico Madrid have a signed pre-agreement meaning they can buy the player from Anderlecht for ?20m this summer. That was a huge story, and then...
Fran Sol. Mr Sun. With Willem in the Netherlands since 2016, the striker is having a good season, and is one of the players in the running to be top scorer. AZ's Alireza Jahanbakhsh is on 18 goals, AZ's Wout Weghorst, PSV's Hirving Lozano,...
Throughout the January transfer window Leander Dendoncker was linked with a move to the Premier League. First it was Everton who were the main subject of rumours and then that very much moved to West Ham. West Ham's efforts to sign the Anderlecht...
If there?s one thing all Crystal Palace fans can agree on this season, it?s that Christian Benteke isn?t having the best campaign. The normally prolific striker has put the ball into the back of the net just twice in the Premier League so far, and...
AS claim on Saturday that Atletico Madrid are trying to sign Vicente Guaita as a free agent this summer. In early February, Roy Hodgson made it public that Palace have signed a pre-contract agreement with the goalkeeper, but there's been...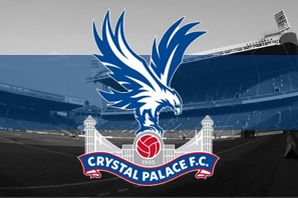 It?s been confirmed by Fotboll Direkt that Östersund chairman Daniel Kindberg has stepped down from the club?s board after being arrested on Tuesday, despite being released on Thursday. This has thrown the club into turmoil and subsequently could...
Let?s be honest for a second, it?s not been Christian Benteke?s best season, at least when it comes to putting the ball in the back of the net. Paid by Crystal Palace to lead Roy Hodgson?s frontline, the normally semi-prolific striker has been...
Frederik Ronnow was one of several January deadline dramas for Crystal Palace. A very late £3.7m offer was made for the Brondby goalkeeper and it just didn't give the Danish club enough time to find and sign a replacement, putting them in a very...
Eventually settling on Alexander Sörloth, much of Crystal Palace?s January transfer window was spent trying to find someone capable of relieving the pressure placed on Christian Benteke to try and find the back of the net. By his standards, the...
It?s hard to write an article based on another that is factually incorrect, but we?re going to give it a try because the idea isn?t bad, it?s just poorly executed. On Tuesday, France Football published their magazine, and, in it, tried to workout...