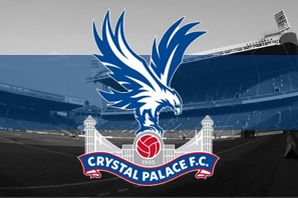 Diego Cavalieri travelling to London this week was a sure sign he's serious about signing for Crystal Palace. Having been turfed out of Fluminense, with the Brazilian club eager to get rid of his relatively high wages, Cavalieri hasn't been in...
Alexander Sorloth's transfer to Crystal Palace has left a mark on Danish football. That Palace hold Danish football in such high regard to identify a striker there, and then pay what was considered in Denmark to be a surprisingly high price for...
Despite writing about football on a daily basis, we still get amazed at how quickly things can change, especially in the space of two weeks. The latest example of this is Eder?s situation at Inter, the very same Eder who came very close to signing...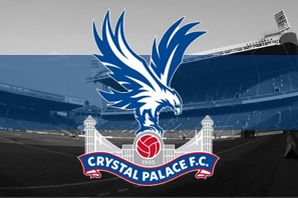 Since the weekend's reports from England saying Crystal Palace are keen on signing former Liverpool goalkeeper Diego Cavalieri, there have been a few interesting updates from Brazil on the matter. Local outlets didn't know much at first. Since...
The front page of Monday's AS shouts out 'GUAITA RELAUNCHES LA LIGA', with the Getafe goalkeeper stopping all Barcelona's efforts and securing a 0-0 draw for his team. That gives some hope, however minor, to Atletico Madrid and others...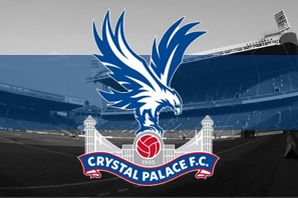 Ibrahim Amadou?s cancelled transfer taking him from Lille to Crystal Palace has been rather big news, to the point where the defensive midfielder?s agent had to weigh in and clarify a few things this week, which we covered on Thursday. The...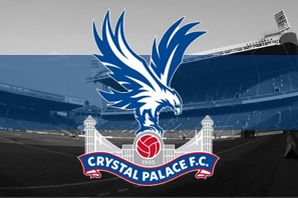 Since the transfer window closed, we?ve tried to cover most of the fallout, with all the complaints following the numerous failed deals, but nothing compares to what happened at Lille. The most exciting one was Ibrahim Amadou?s attempt to sign with...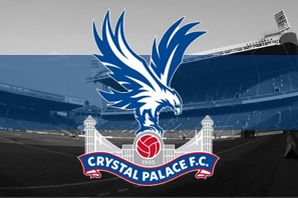 Ibrahim Amadou's potential late move to Crystal Palace was classic deadline day farce. The Lille player had got the train to London, eagerly awaiting a move that wasn't going to happen and there were all kinds of claims around what was going...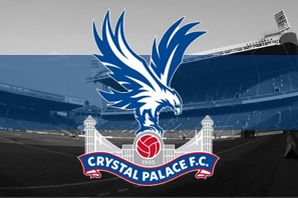 Former Crystal Palace manager Frank De Boer has given an interview to Russian outlet Sport Express and discussed his time with the Premier League side, including his interest in Spartak Moscow?s Quincy Promes. Promes was linked with a move to...
The more the Portuguese press give details on Erdal Rakip's transfer from Benfica to Crystal Palace, the stranger this story gets. Local outlets continue to follow the player's steps in England, and as he managed to score a goal playing for...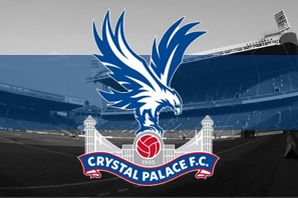 Former Crystal Palace manager Frank de Boer has spoken to Russia's Sport Express about being sacked by the Premier League side just weeks into the job. The Dutchman was trying to bring a whole new philosophy to the club and it was an impossible...
FC Midtjylland did very well in the winter transfer window, but Danish newspaper Ekstra Bladet believes the club are exaggerating how much they actually brought in and whether Alexander Sorloth's move to Crystal Palace was actually such a record...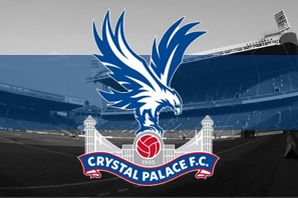 According to a claim in the Turkish media, Fenerbahce midfielder Ouzan Tufan could be set for a move to Russia, after missing out on a transfer to Crystal Palace on deadline day. Sabah have reported on the latest developments with regards to...
Frederik Ronnow's failed deadline day move to Crystal Palace is getting plenty of coverage in the Danish media because it's the second time it's happened in two transfer windows. Ronnow nearly moved to Palace in the summer, and then again saw...
At the end of the transfer window, Crystal Palace and Lille were both involved in a myriad of stories about deadline deals collapsing. For Palace there was Ibrahim Amadou and his train trip, they reportedly offered £3.6m for Guaita, the same offer...
Leander Dendoncker was once again a star of the end of a transfer window, and once again didn't leave Anderlecht. Linked repeatedly with Manchester United and Everton in the run up to the window, it was West Ham who were the strongest link during...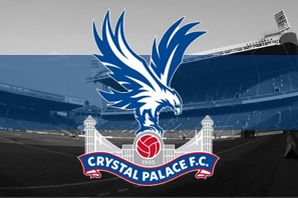 According to Milliyet, Crystal Palace haven't given up on signing Fenerbahce midfielder Ozan Tufan, and are now expected to go back in for the Turkish midfielder in the summer transfer window. According to Milliyet, Crystal Palace contacted Tufan...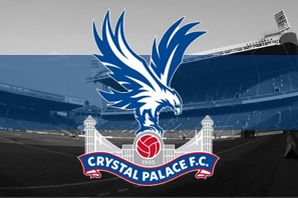 Turkish newspaper Haberturk have labelled Fenerbahce's Ozan Tufan an 'unlucky boy' after his move to Crystal Palace failed on deadline day. According to Haberturk, Crystal Palace had successfully negotiated a deal for Tufan with Fenerbahce...
Too often in transfers players have to be overly persuaded to join a club, especially when that club is in a relegation battle like Crystal Palace. More and more money is thrown, agents are paid off, and a new signing can arrive feeling like he's...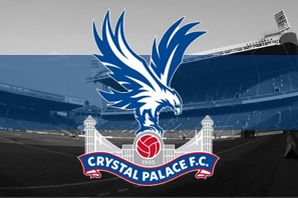 On Wednesday, Lille?s Ibrahim Amadou decided to get on a train to London in order to speed up any potential transfer that would see him leave the Ligue 1 side for either Crystal Palace or West Ham. Both the Eagles and the Hammers were keen on the...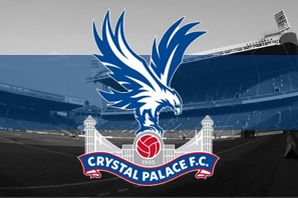 Back in November we covered claims from Denmark that Crystal Palace could have another chance to sign Frederik Ronnow in the January transfer window. Danish newspaper BT said Ronnow had ?developed into one of the country?s top goalkeepers? and...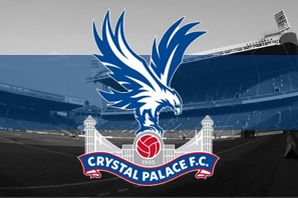 Despite claims of Lille considering a loan offer from Crystal Palace for Ibrahim Amadou, it appears the Ligue 1 side have now changed their mind and aren?t interested in seeing their captain leave. All of this despite the player, according to Sky...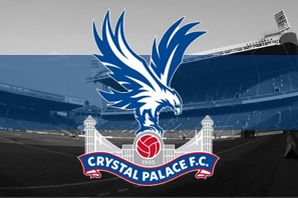 Leander Dendoncker's deadline day was thought to have been all West Ham flavoured, with the Hammers said to have made two offers for the player on Wednesday. West Ham had been linked for much of the month, with other Premier League clubs popping...
Vicente Guaita's on-off January move to Crystal Palace finally had a negative conclusion on deadline day. The Premier League club had been attempting to sign the goalkeeper for weeks, but were unable to agree a deal with Getafe. Marca report...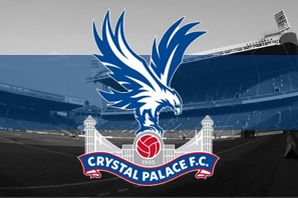 Alexander Sorloth could go right down to the wire, according to claims coming from Denmark on Wednesday evening. Deadline day started with Norwegian claims Sorloth had left FC Midtylland's Dubai training camp to travel to London and sign for...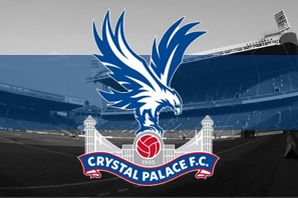 It?s all going crazy over at Crystal Palace regarding Ibrahim Amadou, and the French and English media are having a battle about who can provide the most accurate information. We?ll start with the local media, as FootMercato report the Eagles have...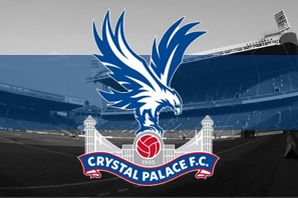 A little earlier we brought a positive update from Danish newspaper Ekstra Bladet about Alexander Sorloth to Crystal Palace. They'd spoken to to FC Midtjylland?s sport director Svend Graversen, who told them: ?We are close to realising a unique...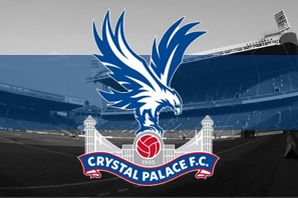 There's more on Alexander Sorloth. Tuesday's edition of Ekstra Bladet reported Crystal Palace would have to pay 112m Danish Krone to convince FC Midtjylland to sell their Norwegian international striker. That works out to be ?13.2m and there...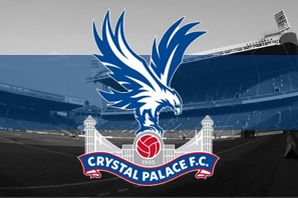 Little by little Crystal Palace are getting closer to signing Alexander Sorloth. After a morning of contradicting and confusing Scandinavian claims, what we do know is that Sorloth left FC Midtjylland's Dubai training base early today and flew to...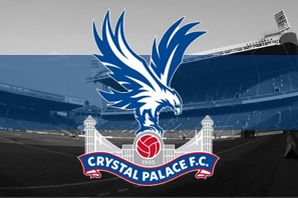 Earlier on Wednesday we covered claims from Turkey that Ozan Tufan is on his way to Crystal Palace. It was strong stuff with the player expected to fly to England and complete a move to the Premier League club. The transfer was described as a loan...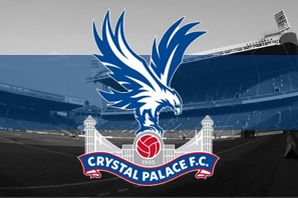 According to Fanatik, Fenerbahce have loaned Ozan Tufan to Crystal Palace for the remainder of the season. The 22 year old midfielder is expected to fly to England today to conclude the deal with Crystal Palace, and Fanatik say the Premier League...
There's been mixed messages coming from Denmark over the past two days around Crystal Palace and Alexander Sorloth. On Tuesday Danish newspaper Ekstra Bladet reported crystal Palace had made a second offer for the player, which was stated as...
Anderlecht are once again considering signing Aleksandar Mitrovic back from Newcastle United. The rumours pop up and down every now and again, but the Belgian media insist this time Anderlecht are serious. However, there's a problem. Anderlecht...
FC Midtjylland are set for an eventful end to the January window, thanks to Crystal Palace, reports Ekstra Bladet. The Premier League club have set their eyes on Alexander Sorloth, and already made multiple offers for the big striker. Crystal...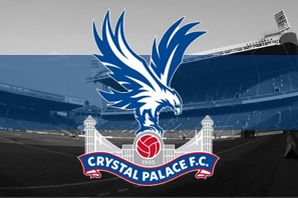 The list of strikers linked with a move to Crystal Palace over the January window continues to grow. Khouma Babacar and Eder were the two recurring names this month, but the likes of Cenk Tosun (now at Everton) and Karl Toko-Ekambi were also...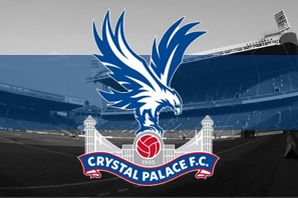 Today's instalment of the Eder to Crystal Palace transfer saga returns to claims the player doesn't really fancy it. Right from the start it was apparent from Italian reports that Eder wasn't exactly jumping at the chance of a move to the...
Pau Lopez's situation with Espanyol continues to be a soap opera. Spending last season on loan with Tottenham Hotspur, the transfer was expected to be made permanent last summer. The Tottenham didn't want to pay the previously agreed fee...
The majority of reports which come from Italy about Eder potentially moving to Crystal Palace are negative. There's been claims Palace won't go to the amount Inter Milan are demanding, and also that Eder simply isn't keen on the move, but yet...
On Wednesday Spanish newspaper Sport were very confident Vicente Guaita to Crystal Palace was a matter of time, hours even. The goalkeeper had travelled to England for a medical and it was stated Palace would be paying the player's ?8m buyout...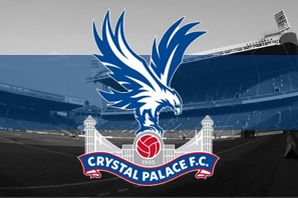 Earlier on Wednesday we covered claims from Italy that Crystal Palace's move for Eder has 'run aground', and now it seems even more stuck on the shore. Calciomercato explain that Eder has told Inter Milan he fancies a move to Russia with...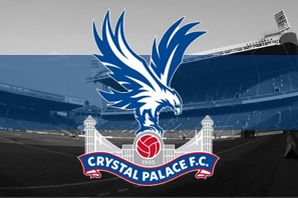 Crystal Palace are reportedly very close to announcing the signing of the Getafe goalkeeper Vicente Guaita. According to Sport, the player has already flown to England, and should make the transfer official in the 'next few hours'. Crystal...
Erdal Rakip has now been presented at Crystal Palace, where he will stay until the end of the season, with no chance to move somewhere else. But his story still sounds a little bit confusing when he speaks about his move. At the end of the year,...
Fanatik claim Crystal Palace attacker Bakary Sako has emerged as a target for Fenerbahce, and the Turkish giants are preparing a loan offer for the player. According to the Turkish newspaper, Fenerbahce are in the hunt for a winger because their...
After multiple reports that Crystal Palace were holding a meeting on Tuesday with Inter regarding the transfer of Eder to Selhurst Park, Corriere dello Sport on Wednesday have the minutes of the talks. Unfortunately for the Eagles? fans who might...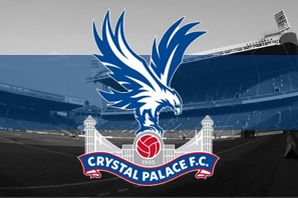 As we covered earlier today, the Portuguese press thought Benfica could cancel Erdal Rakip's move to Crystal Palace to keep him in their squad. The Lisbon side have lost Filip Krovinovic for the rest of the season, and that would be the reason to...
Finally, Crystal Palace's deal for Erdal Rakip make sense. When the negotiations were first reported by the Portuguese press, the stories said Benfica would not loan the player with a buying option, since he was just signed by the Lisbon side and...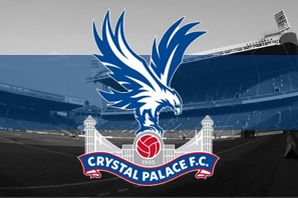 Crystal Palace officials have arrived in Milan to try and build a deal for Eder, according to reports Calciomercato have picked up from Italian TV. Inter Milan certainly aren't against a sale, having just signed Rafinha from Barcelona, initially...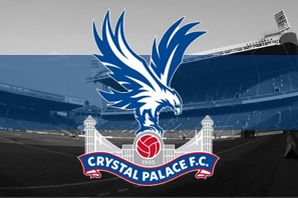 Crystal Palace links to Eder were curious to start with and things have more confusing since. The 31 year old has been so out of the picture at Inter Milan this season that he hasn't started a Serie A game, and a move to the Premier League would...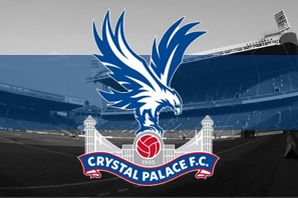 Crystal Palace continue to be considered one of the main contenders in a possible race for Fiorentina forward Khouma Babacar. The London side's interest in the 24-year-old is once again mentioned in the Italian press today, as La Repubblica...
Erdal Rakip's potential move to Crystal Palace could be off, if Benfica get their way. It's an increasingly curious situation and the whole thing falling to pieces may not be the worst thing for Crystal Palace. Rakip signed for Benfica on a...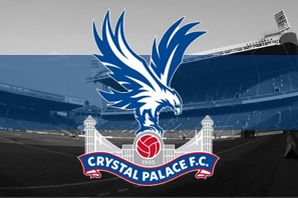 A Bola is not the only Portuguese outlet claiming Benfica could cancel the loan of Erdal Rakip to Crystal Palace this Monday. Outlet Record backs up this information, saying the Libson side are currently evaluating the situation to see if the...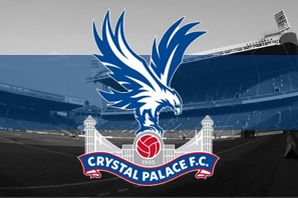 Erdal Rakip to Crystal Palace has been a strange transfer for several reasons. Benfica signed the player last week after his contract with Malmo had come to an end, Rakip left as a champion but hasn't played since the Swedish season ended in...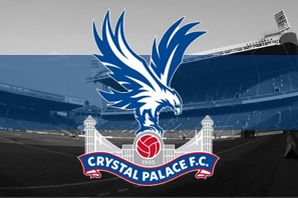 Erdal Rakip has now been announced as a Crystal Palace player after a crazy few days for the young footballer. Signing for Benfica on a free transfer, Rakip travelled to London on Friday to complete a loan move to the Premier League club. Monday...
At the end of last week it was reported in Italy that Crystal Palace had submitted an offer for Eder. The Premier League club were said to be willing to pay ?10-11m to sign the forward, and it would allow Inter Milan to then go out and sign other...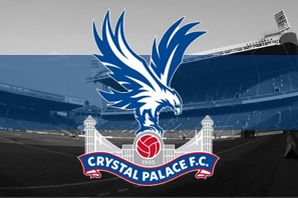 Khouma Babacar looks like he's really getting close to the Fiorentina exit this time. For years there have been rumours about a possible move, with a string of Premier League clubs linked, but La Nazione believe the time is finally coming. The...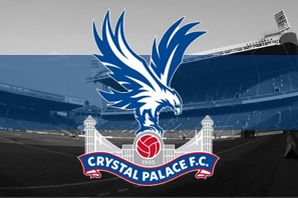 According to a claim in the Italian media, Zag??bie Lubin defender Jaros?aw Jach is in London to have a medical with Crystal Palace. The 23 year old has also been linked with a move to Sampdoria and Ingolstadt. TMW have reported Crystal Palace are...
Portuguese newspaper Record reports they've been informed Erdal Rakip's move from Benfica to Crystal Palace on loan is expected to be made official today, and that fits in with other claims from Portugal and Sweden. Record say the transfer...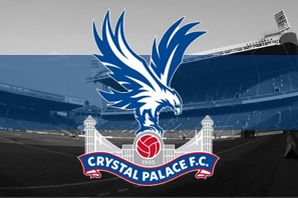 Erdal Rakip's move to Crystal Palace, which is expected to be announced today, is a surprising one. Moving from Malmo to Benfica at the end of his contract, Rakip will only be with Crystal Palace until the end of the season, and the club don't...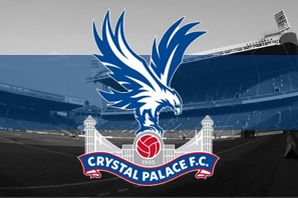 Erdal Rakip to Crystal Palace seems a very real thing. Earlier on Thursday, Sport Witness covered a claim from Portuguese newspaper A Bola which stated the midfielder is joining Palace until the end of the season, and now there's some...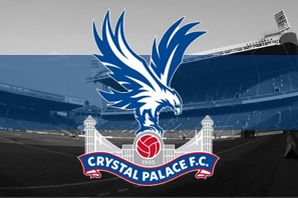 On Thursday evening we covered claims from Portugal and Sweden about Crystal Palace being on the verge of signing one player, midfielder Erdal Rakip, and working to try and get another, goalkeeper Robin Olsen. Both footballers are represented by...
Looking for another striker, Crystal Palace appear to be focusing on Italy to find their man, with Khouma Babacar touted as a potential option. However, the Fiorentina goalscorer isn?t the only man on their list, if Corriere dello Sport are to be...
After catching everyone by surprise yesterday, the Portuguese media now brings some more details on Erdal Rakip's transfer to Crystal Palace. Newspapers like O Jogo and Record are now all confirming the transfer, claiming that the player is...
As the entire Portuguese press continues to confirm Erdal Rakip's move from Benfica to Crystal Palace on a loan deal, more details about the negotiations keep coming up. Earlier today, we already covered the reports saying the player is already...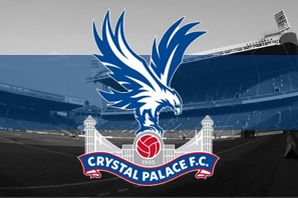 Crystal Palace are reportedly signing Benfica midfielder Erdal Rakip on a loan deal until the end of the season. It's the Portuguese outlet A Bola who are reporting the deal tonight, after some speculation came from Sweden earlier...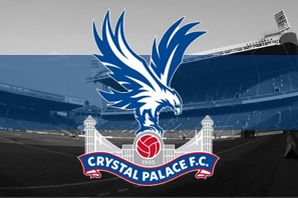 According to a claim in the Turkish media, Besiktas have held transfer talks with Tottenham Hotspur and Crystal Palace over the sale of Dusko Tosic. Yesterday it was reported Celtic have tabled an official offer for the Serbian, but the Scottish...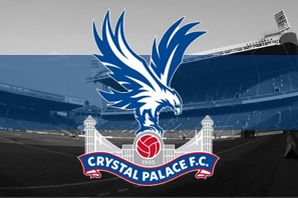 Saved from his Liverpool nightmare by Crystal Palace, where he?d excelled during a six month loan, Mamadou Sakho?s return to Selhurst Park didn?t get off to the best of starts A couple of heavy defeats to both Manchester sides suggested the arrival...
A week ago it felt like there were several updates a day on Vicente Guiata to Crystal Palace, and that's just counting what was in the Spanish media. With Crystal Palace seemingly in a never ending search for a goalkeeper, for a couple of days...
On Monday, we brought you the latest from Crystal Palace?s interest in Khouma Babacar, and the fact the Eagles were prepared to bid ?15m for the Senegalese striker. No offer had arrived yet, but Fiorentina were said to be willing to consider a sale...
According to Turkish newspaper AMKSpor, English clubs are interested in signing Galatasaray midfielder Badou Ndiaye this January, with Stoke City and Crystal Palace in the mix. AMK claim Stoke City are continuing with their interest in the Senegal...
Just under a couple of weeks ago, Danish newspaper BT brought up the prospect of Frederik Rønnow moving during the January transfer window. Crystal Palace and Nottingham Forest had been keen in the summer window and could ?come again? for the...
There's a few snippets from Il Messaggero this weekend which are of interest to Premier League clubs, with Brighton & Hove Albion, Watford and Crystal Palace all getting a mention in a round-up on AS Roma's January business. First up there's...
Khouma Babacar to Crystal Palace really is a thing now, as Gazzetta dello Sport on Monday report the Senegalese forward could be on his way to Selhurst Park for around ?15m. While the Eagles are yet to put an official bid forward, the Italian...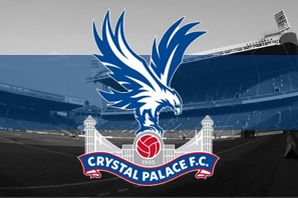 Crystal Palace and West Bromwich Albion have been dealt a blow in their pursuit of Everton?s Oumar Niasse, after claims in the Turkish media he would prefer a move to Galatasaray. Fotomac have reported Crystal Palace and West Brom are both...
There's good and bad news in Spain on Saturday concerning Crystal Palace's pursuit of Vicente Guaita. First up there's Marca who say Guaita has a 'succulent' offer on the table from Crystal Palace, which is making him want to leave Getafe...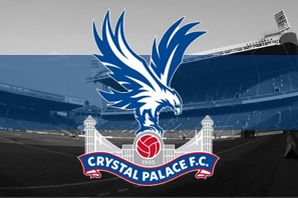 Calciomercato this weekend brought claims from Sky Italia of Fiorentina interest in Yohan Cabaye. The Crystal Palace midfielder is the 'new name' on the Florence club's list as they look to add some strength to the middle of the...
Spanish newspaper AS on Friday go over Vicente Guaita's private release clause again. With Crystal Palace keen on signing the goalkeeper, there's disagreement at Getafe about the price he can go for. Crystal Palace have offered ?4m, which is...