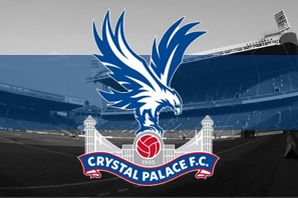 As we've been saying since Crystal Palace were first linked to Gabriel Barbosa from Santos, his situation should become more clear once the Brazilian season ends in December. With still some important games to be played, the striker doesn't...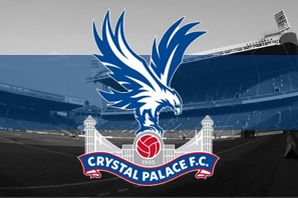 Spending over £8m on Alexander Sørloth back in January, Crystal Palace have yet to get the best out of the young Norwegian. Handed just a handful of opportunities, all from the bench, in the Premier League, it?s clear the 22-year-old hasn?t quite...
Turkish newspaper Aksam claim Crystal Palace and Fulham are tracking Fenerbahce midfielder Ozan Tufan. He was linked with a move to Crystal Palace in the last winter window but his proposed move to the Premier League collapsed on deadline...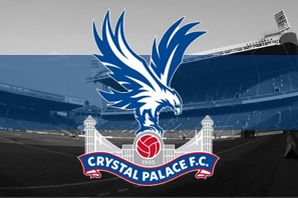 Crystal Palace clearly have some serious transfer interest at FC Porto. The Premier League club have been scouting the Portuguese side repeatedly this season, and attend more matches than they miss, especially when the club are playing at...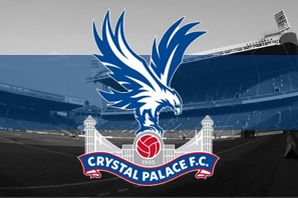 Since arriving at AS Roma in 2017, Patrik Schick has been playing second fiddle to Edin Dzeko, which is why his playing time has been limited. According to Calciomercao, Eusebio Di Francesco has preferred the ex-Manchester City striker ahead of the...
Premier League side Crystal Palace are once again linked to the Brazilian striker Gabriel Barbosa. This time, by the Italian media. Tuttosport has a big article about Inter Milan's transfer situation, and it's claimed that one of the first...
In the last international break of 2018, Norway face Slovenia and Cyprus in the UEFA Nations League. When Lars Lagerback announced the squad for the two fixtures, he didn't include Crystal Palace forward Alexander Sorloth. According to...
There's normally not much to see in a Rio Ave game. Only 2232 people watched their last league match against Nacional, even though it was an exciting clash which ended with a 3-3 score. Still Crystal Palace had some interest in this game, because...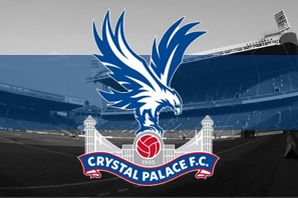 It should take at least a month until Gabriel Barbosa starts being seriously linked to Premier League clubs. That's because his loan spell at Brazilian side Santos only ends in December, and that's when Inter Milan can officialy negotiate him...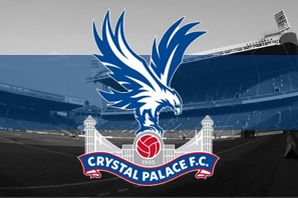 Following the recent rumours which linked Gabriel Barbosa to a move back to Europe, Italian outlet Calcio Mercato brings today some updates on the payer's situation. Gabigol is currently loaned by Inter Milan to Santos, where he's been...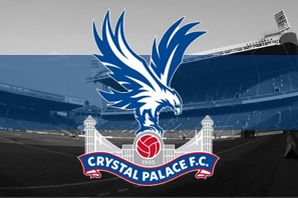 Last week, we covered claims from Brazil which said agent Kia Joorabchian was working to take Gabriel Barbosa to the Premier League. Currently loaned by Inter Milan to Santos, the player's spell in his home country expires in December, and it's...
As Hector Herrera's contract with Porto expires next summer and he doesn't look like renewing it, the local press is starting to accept that he's moving out of Portugal at the end of the season. Today, newspaper Record brings a story about...
Premier League side Crystal Palace sent scouts to the Portuguese league match between Porto and Feirense last Sunday, according to local newspaper A Bola. It was a game of big importance for Porto, as they had to win to keep themselves on top of...
Crystal Palace are continuing to plan for upcoming transfer windows and on Saturday evening they sent an official to the match between Rio Ave and Chaves. The Premier League club have been in Portugal repeatedly recently and it's clear they're...
Last night was a big night for Gabriel Barbosa. As Santos travelled south to face Internacional away in a very difficult match, the striker had a great performance helping his side  get a 2-2 draw. In the 50th minute, Gabigol had a great finish...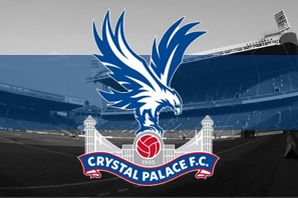 Brazilian side Santos have finally admitted they are unlikely to keep Gabriel Barbosa, linked to Crystal Palace this week, at the club for the next football year. Currently loaned by Inter Milan until December, the player should return to Italy and...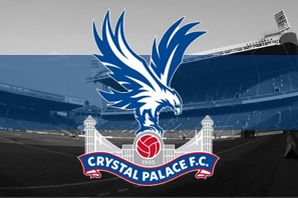 Earlier today, we covered some surprising claims from Brazil that Crystal Palace have made an approach for the transfer of Gabriel Barbosa. Loaned by Inter Milan to Santos, the 22-year-old's contract with the Brazilian side expires in December....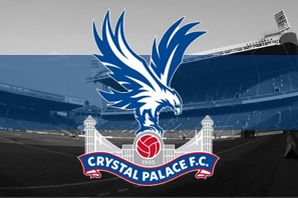 No need to check this post's date to see if it's from 2016. We're coming with fresh news here. And today's weird rumour is that Crystal Palace are interested in signing the Santos star Gabriel Barbosa, better known as Gabigol. Yeah, we know...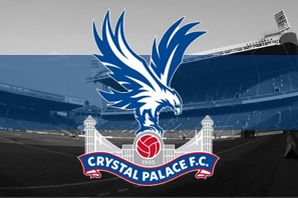 Edin Dzeko joined AS Roma from Manchester City in 2015 and the 32-year-old recently admitted that it might be ?too late? for him to return to the Premier League. However, that isn't stopping Southampton, Crystal Palace and ?especially West Ham...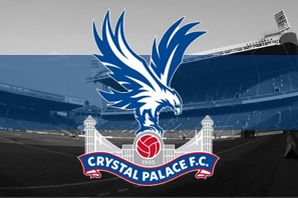 It?s been a pretty bad international break for Premier League injuries, and Crystal Palace haven?t managed to avoid the curse. The man in question is Wilfried Zaha, as L?Infodrome in Ivory Coast report the forward will miss his national team?s...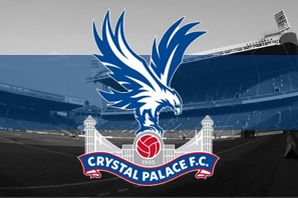 The father of Crystal Palace forward Alexander Sorloth has jumped to the defence of his son following the difficulties he?s faced since signing for the Premier League club. The Norway international joined Crystal Palace in the last January transfer...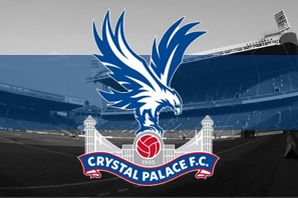 For Mamadou Sakho, 2016 was a very difficult year, accused then cleared of a doping violation, which saw him lose his spot both at Liverpool and in the France national team. The centre-back eventually went on loan to and then permanently signed for...
After two years of seeing his teammates qualify, go to and subsequently win the World Cup, Mamadou Sakho is back with the France national team, and he?s very happy to be there. Pushed to one side after the false accusations of doping, the Crystal...
In recent weeks, we've been covering Crystal Palace's scouting of Portuguese football, and particularly FC Porto. With Palace not being one of the Premier League clubs who most often send representatives to matches in the country, repeatedly...
On October 4th, we covered Crystal Palace's recent scouting of Portuguese football, and stated the club 'continue with their transfer planning ahead of future windows and it would appear they?ve landed on something at FC Porto.' That's...
In previous seasons, Crystal Palace haven't been one of the Premier League clubs to scout Portuguese football the most. They pop up every now and again, but there's nothing obsessive, unlike Manchester United's efforts, for example. With...
Christian Kabasele moved to Watford from Genk in 2016 and after struggling in his debut season in England, he went on to make 28 appearances in the league last term. This campaign, the centre-back has been one of the standout performers for Javi...
Crystal Palace continue with their transfer planning ahead of future windows and it would appear they've landed on something at FC Porto. Having already watched the Portuguese club on repeated occasions this season, Palace had someone in...
Barcelona defender Samuel Umtiti is sidelined with an injury and he will not be able to feature for the club or France for the two international fixtures against Iceland and Germany. At the end of September, L?Equipe reported that Crystal Palace...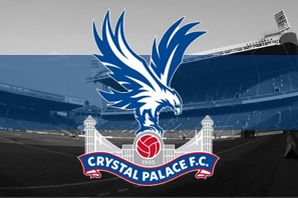 Manchester United's current woes are being covered all over the world sport media. Being one of the biggest clubs on the planet, what happens at Old Trafford is of interest to followers of football far beyond Manchester, and the current situation...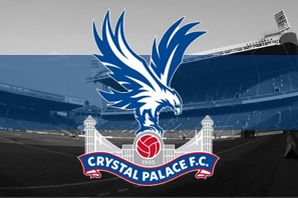 Roy Hodgson was appointed as Crystal Palace manager last Septemeber and since he took charge at Selhurst Park, Jason Puncheon has seen his first team appearances being limited. The former Queens Park Rangers loanee made 10 appearances in the...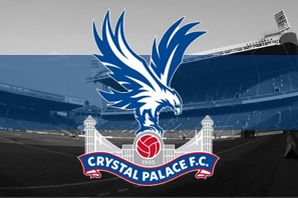 Both Watford and Crystal Palace had officials watch Friday night's match between FC Porto and Tondela, reports A Bola. The Portuguese champions, playing the match at home, won the game 1-0 but it wasn't one of their most spectacular...
The injury misfortune of one player often provides opportunities for others to show they should be taking a bigger role, either at club or national level. L'Equipe report that's the case for Crystal Palace defender Mamadou Sakho right now. The...
Scouts from Premier League side Crystal Palace reportedly had a very special mission last Friday. As reported by newspaper A Bola, club emissaries have been in the North of Portugal to watch the league match between Boavista and Chaves. That's a...