Marcel Brands, Nicest Man In Football?, is currently working all the hours available to make sure he doesn't leave PSV in the lurch. Rather than ride off towards the Merseyside sunset, Brands has been committed to getting transfers over the line...
Ramiro Funes Mori is in talks to join Mexican club Monterrey, in claims reported across the country on Friday. The Everton defender's twin brother Rogelio (pictured below) plays for the club as a striker, and it's thought that's a large...
La Campeche in Mexico are worried Everton could scupper Luuk de Jong's move to Club America. The PSV striker is considering a move this summer, and a switch to Mexico is on the cards. It's explained the player's agent and father have...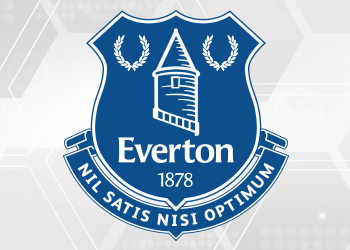 Galatasaray vice-president Abdurrahim Albayrak has spoken to Bein Sports Turkey about the future of Garry Rodrigues. The player has been strongly linked with a move to the Premier League, with Everton reportedly one of those clubs in the mix to...
Argentine newspaper Olé had a very interesting Tuesday story on San Lorenzo's current squad, which is full of homegrown players. The outlet had a few lines on each of these youngsters, who are slowly taking their place at the club and showing...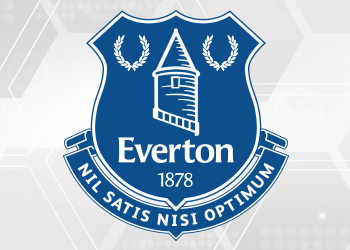 On Tuesday, we covered an article from Le10 Sport regarding offers being made for Yves Bissouma after Sky Sports News claimed both Everton and Tottenham were interested in the Lille midfielder. Using the power of deduction, we suggested that...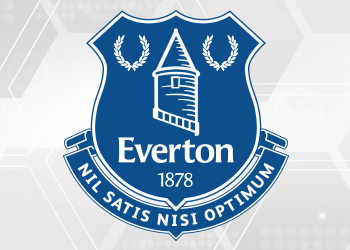 It?s not like us to relay news from Sky Sports News, and technically we?re not, but what Le10 Sport are claiming on Tuesday goes hand in hand with what the English outlet reported on Monday night. ?According to Sky sources?, both Everton and...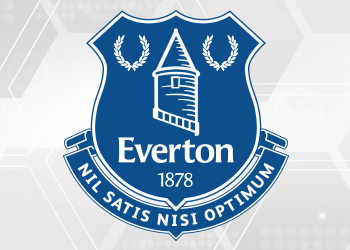 Lyon midfielder Memphis Depay has told the Dutch media he doesn?t expect any favours from Netherlands coach Ronald Koeman despite being in transfer talks with Everton when the manager was in charge at Goodison Park. Depay was linked with Everton...
It's still funny how big clubs from other leagues get so afraid of competing with English sides in the race for signings. Roma are undoubtedly one of Europe's top clubs, having just reached the Champions League's semifinals, having great...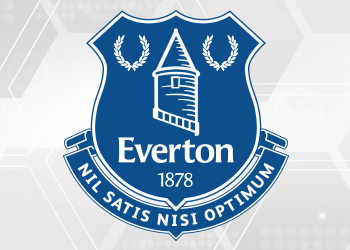 It's not even June and the transfer window seems to have eaten itself already. This morning we've already covered a claim Tottenham are preparing a £25m offer, for a player who has a £11m release clause, and now it's Everton's turn for a...
Already interested in doing a deal with Everton back in January, Napoli are yet to give up on the possibility of signing Davy Klaassen. Despite the deal collapsing towards the end of the winter window, the Dutchman's name has yet to disappear...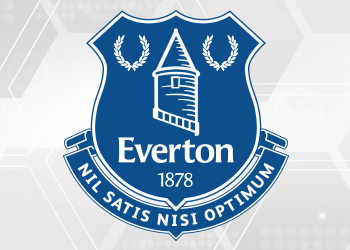 Marco Silva is expected to sign for Everton this week, according to Portuguese outlet Notícias ao Minuto. The website claims negotiations are still on, but close to an ending, with the agreement expected to be reached in the next few...
It's been a couple of days since Wolverhampton Wanderers started being linked to the Porto star Yacine Brahimi. And since these rumours got to Portugal, we've seen two other Premier League clubs being frequently mentioned: Everton and Newcastle...
As soon as Marcel Brands was linked with a role at Everton, the Hirving Lozano rumours started. Chucky, as he's known in Mexico, was a Brands signing at PSV, has done well, and is getting to the stage that a transfer looks increasingly...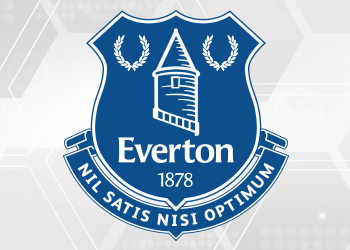 The rumours linking Premier League clubs to the Ajax midfielder Hakim Ziyech continue. This time, Liverpool seem to be the strongest club in the race, but Everton are there too. On Friday, there are updates coming from Italy saying the Reds have...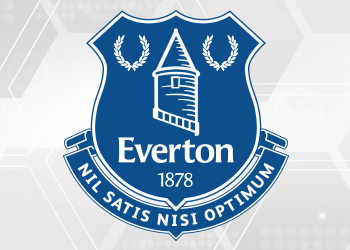 After a disappointing spell in his first six months at Everton, Sandro Ramirez was allowed to join Sevilla on loan in January. Ronald Koeman signed the 22-year-old from Malaga last summer. A series of poor performances forced Everton to part ways...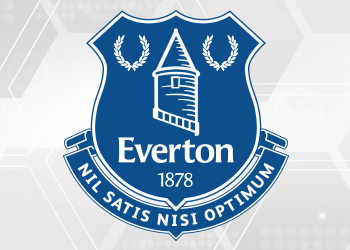 Werder Bremen chairman Klaus Filbry has revealed Thomas Delaney has set his sights on making a switch to England in order to fulfil his dream of playing in the Premier League. The 26-year-old arrived in Germany last year, after spending his club...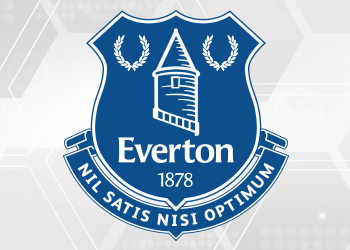 Far too technical for Sam Allardyce (probably), Davy Klaassen spent most of the second half of the season watching Everton from his comfortable and most likely very expensive sofa as they hoofed their way up the table. However, with the English...
After not months, but years of a saga, we're getting to a decisive period in Anderson Talisca's future. Besiktas have until the end of the month to use their buying option over the player, which is ?21m. In case they don't, it's likely that...
The Portuguese media continues to show confidence that the negotiations between Everton and Marco Silva are going pretty well. Today, Record newspaper writes that club and manager are 'in tune' as his agent Carlos Gonçalves currently negotiates...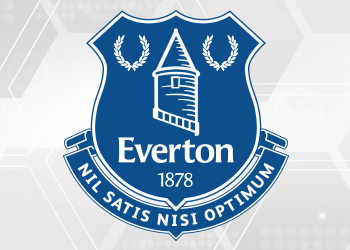 Justin Kluivert has revealed he won't renew his contract with Ajax after expressing his frustration towards the Dutch club for trying to sell him to Tottenham Hotspur without his knowledge. The 19-year-old?s current deal at the Johan Cruyff Arena...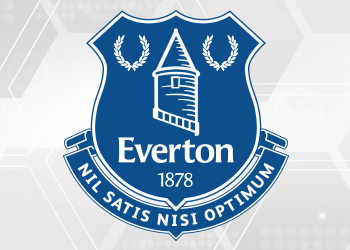 We?ve already played the ?Where?s Henry Onyekuru"? game once before, back when he was still at Eupen and trying to force a move to Celtic, which ended up with him returning to the club, apologising and finishing the season strongly enough to earn...
On Thursday we covered claims from Belgium that Henry Onyekuru was close to signing for Borussia Monchengladbach and was even expected in Germany to go house-hunting in Dusseldorf. The Bundesliga club were said to be willing to meet the loan...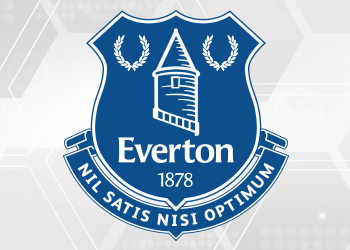 After announcing he was leaving PSV on Wednesday, to take up a role with Everton, Marcel Brands gave a press conference. Therefore, quotes from the Dutchman have spread out across media in the Netherlands, and although everyone will have heard the...
Even without having many details, the Portuguese press continues to state that Marco Silva is very close to taking charge of Everton. On Wednesday, it was newspaper O Jogo who was practically confirming the move, claiming that the talks were going...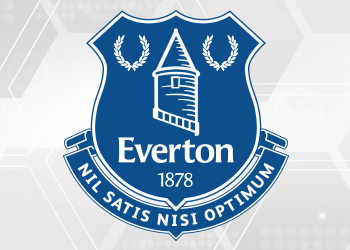 Despite Everton reaching an agreement with Anderlecht for another Henry Onyekuru loan, the Nigerian doesn't want to return to the Belgian club. There have been various issues throughout Onyekuru's time with Anderlecht and it seems there's a...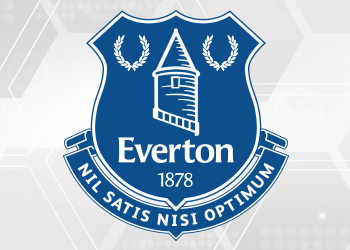 Without much further explanation, Calciomercato believe Everton and West Ham are both interested in Sampdoria?s Dennis Praet in a two line article. For fans of the Toffees, the name might ring a few bells, as this isn?t the first time the...
Finally. It had taken a while and some (not too far from this website) had become impatient, but Marcel Brands to Everton is done, dusted and announced. PSV broke the news on Wednesday in a series of social media posts and website articles which...
After struggling to impress in his first six months at Everton, Sandro Ramirez joined Sevilla on loan until the end of the season. The Spanish club already had the services of Wissam Ben Yedder and Luis Muriel. Sandro joined the list of the...
Even though the links between Everton and Moussa Marega aren't the strongest pushed rumours in the transfer market, they still shouldn't be forgotten. The striker's agent has confirmed talks, while the Portuguese press claimed that the...
Portuguese newspaper O Jogo has plenty of interesting news for Premier League clubs on Wednesday. First they reported Paulo Fonseca has rejected West Ham to stay at Shakhtar Donetsk, and now also claim Marco Silva is close to taking charge of...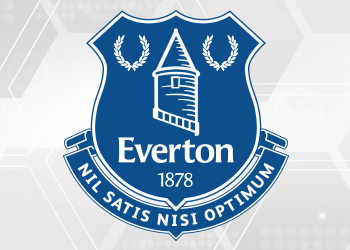 Dutch club PSV have officially announced that Marcel Brands is moving to Everton. After months of speculation, the Eredivisie side have said goodbye to their technical director and revealed he'll be moving to Goodison Park. PSV have released a...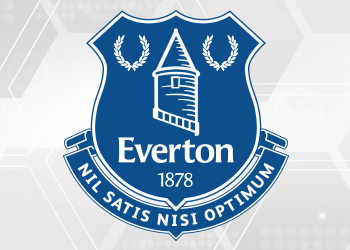 Everton may need to break the Turkish transfer record again to sign Garry Rodrigues following comments made by Galatasaray vice president Mehmet Ozcan. In January Everton paid £23m (which could raise to ?27m with bonuses) for Cenk Tosun, a record...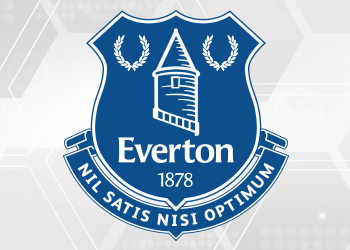 Paulo Fonseca is a man of the moment. Adored at Shakhtar Donetsk and seemingly a respected figure in Ukraine generally, the manager has been subject to a raft of rumours about his future. Linked with Everton, West Ham, Zenit and Napoli, just this...
When Chuba Akpom moved to Belgium on loan during the January window it was a surprise to many Arsenal fans, simply because of the club. Sint-Truidense Voetbalvereniging, better known as STVV, aren't one of Belgium's biggest clubs and it was...
Sometimes our job at Sport Witness can be difficult, on a quiet day you may find us trawling around lesser known football countries trying to find out something about a reserve left-back joining a League One side. And then other times it's like...
Every summer we say that William Carvalho's departure from Sporting seems very close. But this time, we really mean it. Things aren't going well in Alvalade at all. First, because the club president has declared a public war against his own...
AS Monaco midfielder Kévin N'Doram is attracting interest from the Premier League this summer. According to the French newspaper L?Equipe, N?Doram has emerged as a transfer target for Everton. The Merseyside club have approached Monaco and asked...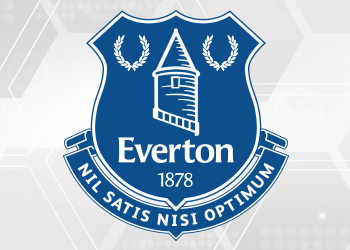 Marcel Brands to Everton is getting a little annoying now. For several weeks an announcement has been expected that week, and the PSV technical director is continually rowed closer to Goodison Park, before he's rowed back out to calm water to...
Even without Sam Allardyce being officially sacked by Everton, the club's end of season had been promising quite a saga for a new manager. The Toffees have been linked to several bosses in the past week, with some recent strong claims saying...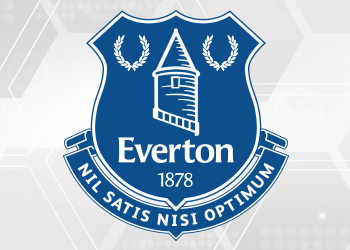 Henry Onyekuru seems to stumble from one situation to another. On May 3rd we covered claims from Belgian newspaper HLN which said Everton and Anderlecht have already agreed another loan deal for next season, but Onyekuru himself wasn't sure...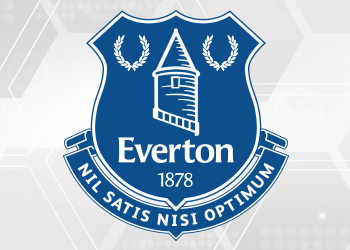 We?re not sure if including Everton and West Ham as clubs interested in Mario Lemina is just something that?s done out of habit these days, but the pair pop up at least once a summer next to the Gabonese midfielder?s name. Take last summer, for...
Even though the Portuguese press still can't be sure if Sérgio Conceição will be staying at Porto or not, the rumours linking him to Everton have gone a bit cold. Last week, we covered a couple of stories which explained what the Toffees would...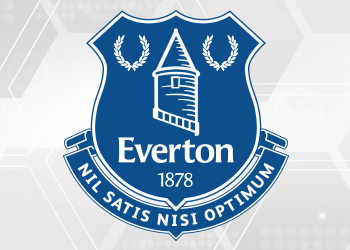 Former Fenerbahce star turned journalist R?dvan Dilmen has claimed Besiktas midfielder O?uzhan Ozyakup has signed a contract extension with the Turkish club. Everton have been linked with Ozyakup in recent weeks, with reports at the weekend the...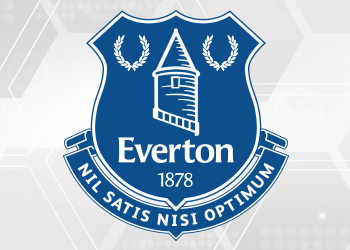 According to a claim in the Turkish media, Everton are set to offer ?12m to sign Besiktas midfielder O?uzhan Ozyakup. The 25 year old has been linked with Everton in recent months following reports the player?s agent has been in talks with the...
Two Portuguese newspapers have stories on the future of the Porto manager Sérgio Conceição today. And they're basically saying the same thing. A Bola and Record both claim that the Dragons have already kicked off with plans to convince the boss...
Porto winger Yacine Brahimi is one of those players who are linked to a Premier League move every single summer. And it should be no different this year. Portuguese newspaper A Bola feed the rumours, taking two different claims to talk about...
Turkish newspaper Star claim Besiktas are ready to make an offer for Leicester City attacker Islam Slimani as they look to find a replacement for Cenk Tosun. The Turkish club sold Tosun to Everton during the winter transfer window, but his...
According to a claim in the Turkish media, Newcastle United will use Galatasaray?s final two league games to get a last lowdown on Garry Rodrigues before the summer window. The Cape Verde international has been linked with the Premier League side...
We've reached that time of the year when Portuguese newspapers will have an update on William Carvalho transfer rumours every single day. Local newspapers Record and O Jogo both have stories on the Sporting midfielder today, both saying it's...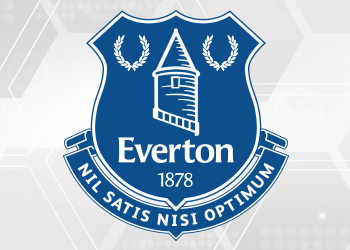 Dutch magazine Voetbal International have a very lengthy article on Marcel Brands this week and they sound pretty convinced he's off to Everton. It's stated although Brands says his work is never done at PSV, it 'seems that way', and they...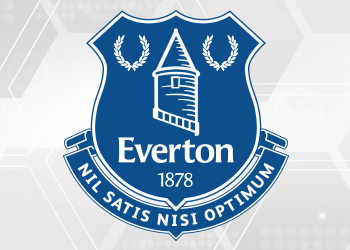 Sporx report Besiktas captain Oguzhan Ozyakup is drawing attention from Fenerbahce, but the midfielder wants a move to the Premier League. The Turkey international has been strongly linked with a move to Everton with claims last week the Premier...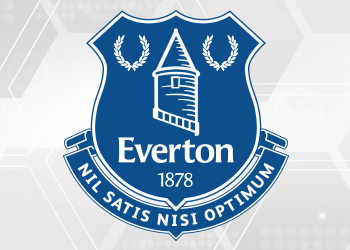 Borussia Dortmund are interested in Thomas Delaney, report Bild. The German newspaper speculate the Werder Bremen player could be signed as a 'gift' for manager Lucien Favre, who is set to take over at BVB. Delaney, an all action midfielder,...
The nice thing of reading newspapers from all over the world is learning that, despite the different languages, each local press has its own way of writing news. And sometimes it turns out to be quite poetic. The rumour linking Justin Kluivert to...
Fanatik report Everton will attend Galatasaray's last two games of the season in order to get a further lowdown on Garry Rodrigues. The attacker has been linked with a move to Everton in recent months after we covered reports from Turkey that...
As covered by us yesterday, Everton's chase for the Porto manager Sérgio Conceição has been reported in Portugal, with newspaper Diário de Notícias explaining the Toffees' intentions. We later published an update, this time coming from Record,...
FC Porto manager Sérgio Conceição is reportedly among Everton's options to take charge of the club in the next season. According to Portuguese newspaper Diário de Notícias, the Dragons' boss is in a list which includes his compatriots Marco...
Currently without a club and seemingly constantly miserable, Dutch football manager Aad de Mos has spent the last few days giving interviews in Belgium about the state of some of the teams in the Jupiler Pro League. Questioning whether Leander...
Ronald Koeman signed Sandro Ramirez, simply known as Sandro, for Everton from Malaga in the summer of 2017, but things didn't go so well. Sandro was not involved in Sam Allardyce's plans at the club and therefore was allowed to go out on loan...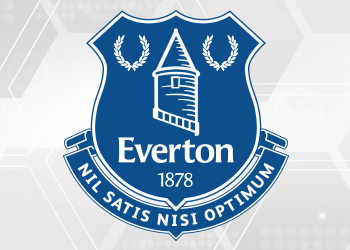 The endless rumours linking Manchester City to Grêmio forward Everton get a new chapter in the Brazilian media this week. As reported by
Earlier today, we covered claims from Diário de Notícias which say Everton have Porto manager Sérgio Conceição on their wish-list for the summer. The report claimed there have been no contacts for the Portuguese boss yet, but his league title with...
On Sunday we covered a claim from Italy that Everton have a 'concrete' interest in Justin Kluivert. Manchester United were also linked but given the Red Devils are linked with nearly every young talent, it wasn't as interesting as the Toffees...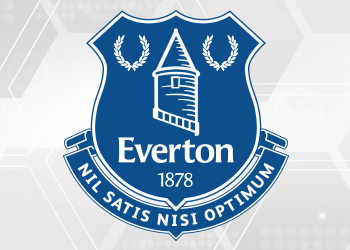 Fiorentina.it brings some claims about Frank Fabra today that may interest Everton and the club's fans. According to the outlet, La Viola are well positioned in the race for the Boca Juniors left-back, having already met the player's...
On Monday, Portuguese newspaper Record strangely repeated an article they had already published yesterday about Benfica's chase for Espanyol left-back Aaron Martin Caricol. Just like we covered on Sunday, the newspaper claims that Benfica are...
With the summer transfer window approaching, we're getting to that time of the year again, when Premier League clubs start making moves for William Carvalho. This time, it's Everton who would be leading the race for the midfielder, as newspaper...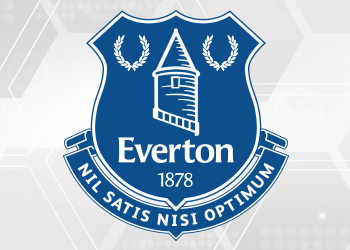 Italian website Tutto Mercato Web comes up with some interesting claims on the future of Justin Kluivert today. According to the outlet, the player has chosen Mino Raiola to be his representative, with the super agent starting to make moves for the...
The thing with Marcel Brands dragging out his potential move to Everton is that it can't go on forever. Indeed, it can't really go on for much longer, so with De Telegraaf saying there will be progress and an announcement one way or the other...
April 12th saw claims from Portugal that Everton are back in the hunt to sign Yacine Brahimi from FC Porto. The Premier League club have long been linked with the Algerian, indeed it's one of the first signs of summer really approaching, and a...
There's an update from Portugal on Benfica's chase for Aaron Martin, and it again mentions Everton as competition for the Lisbon club. Record are starting to sound serious about Benfica's attempts for the Espanyol player, and seem to have...
Towards the end of April, we covered a report from Spain which explained Aaron Martin would likely be sold by Espanyol this summer to help balance the Barcelona club's books. This was of interest to Everton because it had earlier been reported...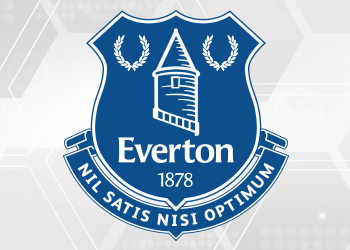 Besiktas have issued another statement over the future of their captain Oguzhan Ozyakup after claims in the Turkish media he?s rejected their latest contract offer. Everton are said to be closing in on the Turkey international after reports they...
As Sport Witness covered on Wednesday, thanks to claims from Belgium's HLN, Everton have agreed to let Henry Onyekuru stay at Anderlecht for another season. But, whilst there's agreement between the two clubs, the player is stalling. William...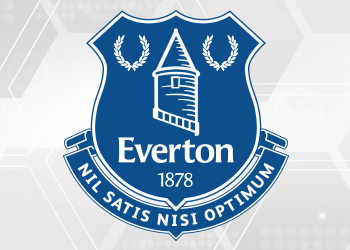 According to Sporx, Oguzhan Ozyakup has rejected the latest contract offer from Besiktas and his chances of remaining with the Turkish champions now look slim. Ozyakup has been linked with a move to Everton, with reports the Premier League side are...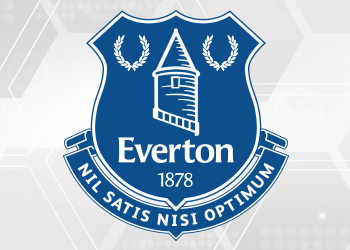 According to a claim in the Turkish media, Besiktas will make a decision within the next ten days on whether Oguzhan Ozyakup will remain at the club. Everton have been linked with the central midfielder in recent weeks with reports this week the...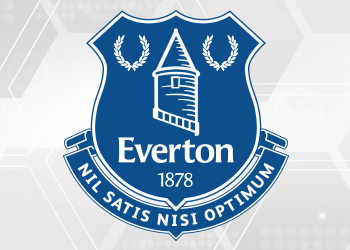 With a contract running out in June after refusing to sign a new five-year deal, David Henen appears to be on his way out of Goodison Park this summer. The 22-year-old has a number of options on the table, according to Read Everton, with clubs both...
Sandro Ramirez really wanted his move to Sevilla in the January transfer window, and, after the Spanish club saw several other options fail, he got it. Just after completing his loan move, the Everton owned striker said: ?I thank the president,...