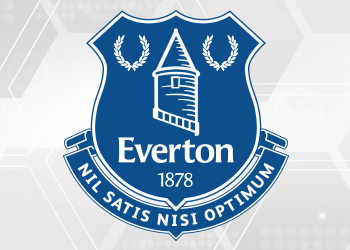 Takvim claim Fenerbahce are looking to sign a winger before the transfer deadline and are still interested in Everton attacker Yannick Bolasie. The DR Congo winger has been linked with a move to the Turkish giants during the early stages of this...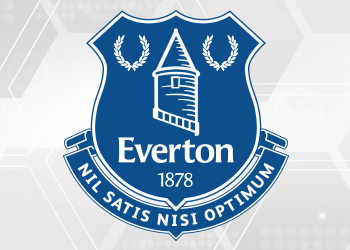 Aksam claim Galatasaray are ready to accept a ?11m offer from Al Hilal Riyad for Bafetimbi Gomis and they could look to replace the Frenchman by signing Everton striker Oumar Niasse. The Turkish newspaper report Galatasaray may go back in for...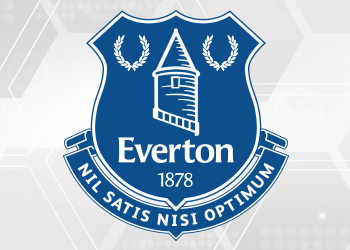 Gunes claim Galatasaray have switched their attention to Everton's Oumar Niasse, and that the Turkish club have already made a loan offer for the striker. Niasse faces competition at Everton, with Marco Silva already having the likes of Sandro...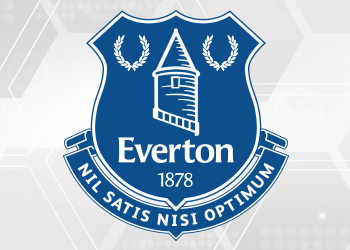 On Monday, Mundo Deportivo take another look at Everton's Barcelona signings. It's pointed out that Barca's fortune is hard to believe, but 'You have to believe it!' There's still a great sense of satisfaction around the Catalan club...
Aston Villa sents scouts to the Portuguese league match between Benfica and Vitória de Guimarães this weekend. Just like expected, what the officials saw was the Eagles having a good kick off in the league. The Lisbon side won the match 3-2,...
Yerry Mina moved to Everton from Barcelona on the deadline day and the Toffees paid ?30.25m plus variables to bring the defender to Goodison Park. The La Liga winners have an option to buy back the centre-back, whom they sold just eight months...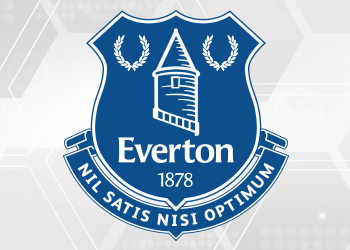 Former Galatasaray midfielder Baris Ozbek has spoken to Turkish website Ajansspor about the latest transfer developments and the Istanbul club?s pursuit of Everton attacker Yannick Bolasie. Ozbek said he's now opening a football academy to...
Everton completed the signing of Yerry Mina from Barcelona on deadline day for ?30.25m plus variables and the La Liga winners have inserted a buyback option as a part of the deal. Prior to his move to Goodison Park, Manchester United and Lyon were...
While many clubs had a quiet transfer deadline day, it?s fair to say Everton didn?t, bringing in three new players in Yerry Mina, André Gomes (on loan) and Bernard (on a free). Marca say Barcelona should consider building a monument to Everton,...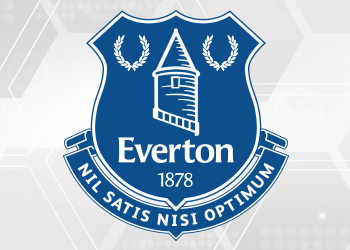 Yerry Mina and Andre Gomes will be playing for Everton next season, and the deals are done according to the Catalan media. Both players have had medicals in Barcelona today to make sure their transfers are completed before the deadline...
Mundo Deportivo claims Barcelona were thinking of closing Yerry Mina's sale on Wednesday, but that didn't happen because the Colombian international decided to save his decision for Thursday. It's believed that on Wednesday the former...
On Wednesday evening, L'Equipe dropped their Kurt Zouma bombshell. Everton and Manchester United want the player. The Toffees were said to have made an approach for a loan, whereas their transfer rivals were keen on a permanent transfer. The...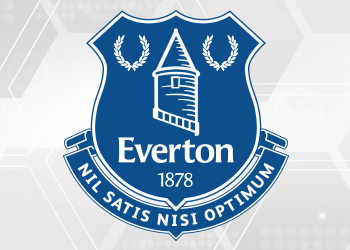 The uncle of Yerry Mina has reportely confirmed that the player is on his way to join Everton. According to Colombian outlet Radio Caracol, Jair Mina, who also works as his agent, has given a positive answer when asked about the move. Radio...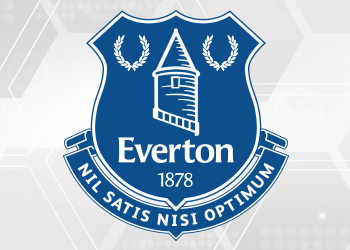 Earlier today, Sport reported that West Ham United are ?best positioned? to complete the signing of Barcelona midfielder Andre Gomes. Now, the same publication claims Everton have joined the race for the Portuguese international, who is keen on...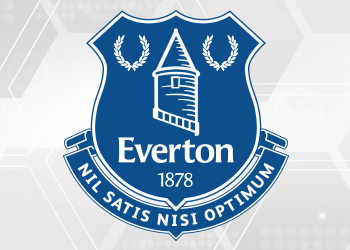 The long saga surrounding two Barcelona players, Andre Gomes and Yerry Mina is set to come to an end. The midfielder and the defender were on the radar of several English clubs, with Manchester United believed to be interested in the...
We have covered several reports from the Catalan media talking about Manchester United and Everton?s interest in Barcelona defender Yerry Mina. Today, on deadline day, still no decision has been made. Thursday?s edition of Sport claims the...
Everton are certainly having a busy last day of the summer transfer window. It was expected they'd be pushing for Yerry Mina, but Catalan reports early on Thursday morning stated an interest in Andre Gomes too. Barcelona have been trying to get...
Yerry Mina moving to the Premier League has to have an answer before 5pm today. Then, if the Colombian defender hasn't moved to one of Everton or Manchester United, or any surprise late English contender, Lyon will have the chance to turn...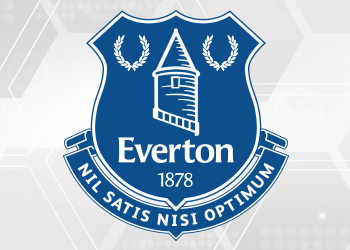 RB Leipzig just will not be told on Ademola Lookman. Ralf Rangnick, the club's sport director and coach, reacted to Marco Silva's not-for-sale stance by saying he doesn't give up so easily. Kicker say there's 'new hope', and that the...
Sabah report Galatasaray officials are keeping a close eye on the English transfer window, as they are hoping Badou Ndiaye will stay at Stoke City. The player has been linked with a move to Everton in recent weeks, but time is running out for the...
Yerry Mina is edging closer towards completing a move away from Barcelona, if reports are to be believed. Sport claims the La Liga winners could ?formalise? the Colombian international?s exit from Camp Nou in a ?matter of hours? as the Blaugrana...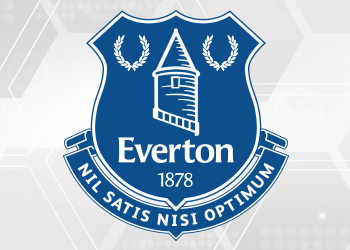 The Brazilian press confirms that Bernard is currently having his medical to sign for Everton on a free transfer. The player was first spotted by Sky Sports, and now website Globo Esporte confirms that he's having the exams today. However, the...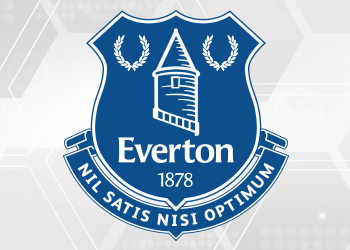 It's not too hard to conclude Everton are being messed around by Barcelona over Yerry Mina. Before the World Cup the Catalan club were looking at loaning Mina within La Liga and if he'd left on a permanent transfer then the fee would have...
Marca, despite being closest to the club's sworn enemy Real Madrid, are often quite good on Barcelona news. They have contacts at the club and tend to look at things a little more calmly than their Catalan counterparts who live 24/7 in the Barca...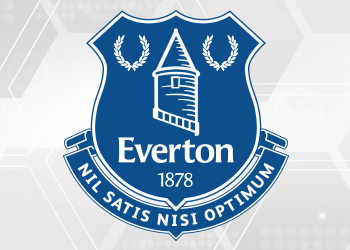 Mundo Deportivo have another Yerry Mina update. Of course they do, the updates are relentless. The Catalan newspaper states that Mina is now between Manchester United and Everton, with Lyon currently a step below the two English clubs. A transfer...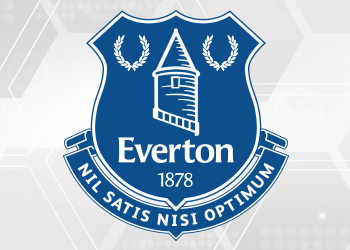 On Monday evening the Daily Mail reported Bernard is set to sign for Everton. The Brazilian is a free agent having seen his contract with Shakhtar Donetsk expire earlier this summer. Since then he's been linked with several clubs, with Chelsea...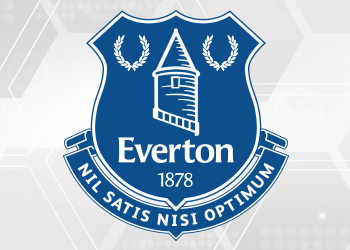 There's now another source backing up claims that Bernard is set to join Everton. The claim first appeared in England, via the Daily Mail, and was then covered in Italy. The reason for Italian interest is that Bernard was considered close to...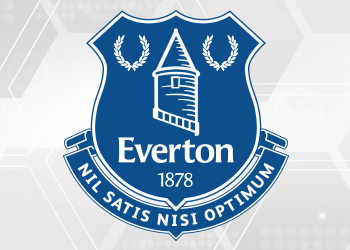 Earlier this evening we covered the latest from Barcelona on Yerry Mina's situation. Mundo Deportivo reported Manchester United made an offer for the player on Sunday, at an amount that was close to the bid Everton had already put in. It looked...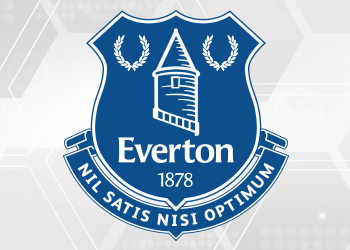 Coming out of nowhere to overtake the likes of Chelsea and Milan, Everton are on the verge of signing Bernard, currently a free agent after running down his contract with Shakhtar. The forward, who was said to favour a move to Milan, was reported...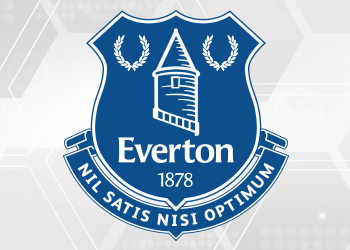 Everton will have to move quickly to complete the signing of Yerry Mina from Barcelona, with the transfer window for Premier League clubs shutting on Thursday. This puts them at a disadvantage to Lyon who don't have the same time pressure. Lyon...
It's increasingly obvious that Inter Milan want rid of Joao Mario by any means possible. If they thought putting the Portuguese midfielder on eBay would help then they'd probably give it a whirl. Monday's edition of Gazzetta dello Sport lists...
With Catalan newspaper Sport reporting Everton have agreed a ?32m deal to sign Yerry Mina from Barcelona, and the player will sign a four year contract with the Toffees, that would end Lyon's hopes if true. In France they have it differently, and...
On August 4th, Mundo Deportivo reported Everton club have made a ?strong proposal? for Yerry Mina along with Lyon and the defender?s uncle, Jair, who is also his representative had urged Barcelona to consider it. Today?s edition of Catalan...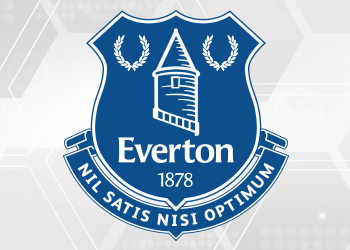 Despite some strong claims on Monday morning that Everton were edging ever closer to signing Yerry Mina from Barcelona, beating Lyon and Manchester United to his transfer (which was quickly dispelled by French media), the Ligue 1 club?s president...
Saturday's edition of Mundo Deportivo's Basque newspaper reports Real Sociedad interest in Dennis Cheryshev. The club haven't entered into talks with Villarreal yet, but the Russian international is a target as Real Sociedad look to improve...
Over the past few days, there have been numerous reports from the Catalan media talking about Manchester United?s interest in Barcelona's Yerry Mina. Two days ago, we covered a report from Sport, who claimed the 23-year-old is ?increasingly...
Sporting have still not given up on signing Islam Slimani back from Leicester City, and this saga will apparently drag until the last second of the transfer window. Newspaper Jornal de Notícias comes up with a story today saying the Lions are only...
The ongoing saga surrounding Barcelona defender Yerry Mina is about to come to an end, if the reports in the Catalan media are to be believed. Today?s edition of Sport claims the Colombian international will play in the Premier League next season...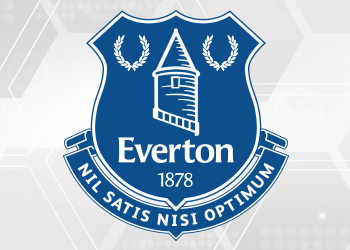 Turkey's Aksam claim Everton and Wolves late interest in Stoke City midfielder Badou Ndiaye is causing concern for Galatasaray. It's reported the two Premier League clubs are showing a strong interest in the Senegal international but with the...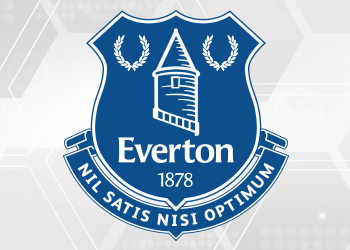 In the past few days, some stories in Italy have been saying that Everton would be interested in the Grêmio defender Walter Kannemann. It started with newspaper Corriere Dello Sport claiming that the Toffees were trying to win Cagliari in the race...
On August 2nd, Mundo Deportivo reported Barcelona defender Yerry Mina ?practically agreed? terms of the contract with Manchester United. Today?s edition of Sport now claim the Colombian international?s transfer is now ?closer? and his next...
24Sata have a big feature on Friday headlined 'SOS Vlasic', which shows how they feel about the Everton forward's situation. The Croatian newspaper explains things were supposed to be very different this summer. After a year settling in, this...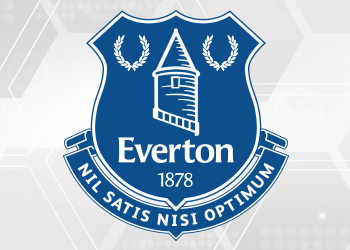 In Mundo Deportivo's Friday edition it was reported that Jair Mina has reached agreement on behalf of his nephew with all of Manchester United, Everton and Lyon. The priority for both Yerry Mina and club was said to be United, with Barca feeling...
Sunderland allowed Lamine Kone to join French club RC Strasbourg on a season-long loan on August 2nd. The centre-back joined the Black Cats from Ligue 2 side Lorient in January 2016 and had a good start to his life at the Stadium of Light. He...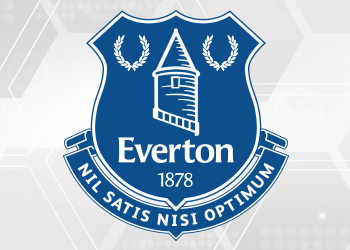 It's now been a year since Richarlison made the move from Brazil to the Premier League, and outlet Sportv have managed a nice interview with the player. After spending a season at Watford, the 21-year-old has now made a £35m (other figures are...
We?ve come across an update on the Kevin Mirallas to Fiorentina deal. According to Gazzetta dello Sport, the deal taking the Belgian winger from Everton to Italy still needs to some work done on it, but it?s heading in the right direction. The...
Mundo Deportivo's Friday take on Yerry Mina brings Everton and Lyon back into the picture as serious contenders alongside Manchester United. The Catalan newspaper state the defender has 'agreement' with all three clubs, and now it's down to...
A potential Manchester United exit for Marcos Rojo hasn't really been getting much coverage in Argentina, but Ole give it a push on Thursday. The country's main sports daily goes with a headline saying Rojo has a 'ticket to Liverpool',...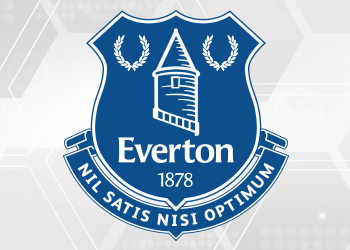 The agent of Everton attacker Henry Onyekuru has confirmed his client will be remaining on loan with Galatasaray after claims Valencia want the player. The Everton youngster recently joined the Turkish club on a season?s loan deal due to his...
Everton and Lyon have both got offers on the table for Yerry Mina, report Mundo Deportivo, and both clubs are said to be impatient about the situation. With both Barcelona and the player holding out for an offer from Manchester United which...
Everton interest in signing Islam Slimani from Leicester City is highlighted by the Portuguese press this Thursday. In a really short paragraph, newspaper Correio da Manhã claims that the Toffees have just joined the race for the Algerian...
On July 31st, Catalan newspaper Sport reported that Barcelona defender Lucas Digne was set to join Everton after ?rapid and successful negotiation? and the deal was expected to be completed on Tuesday. The deal hasn't been announced yet and...
Sport reported on Tuesday that Barcelona's Yerry Mina ?prefers the option? of Manchester United. Later that day, French outlet RMC Sport stated ?the 23-year-old would now be closer to Manchester United?. Mundo Deportivo claims the La Liga winners...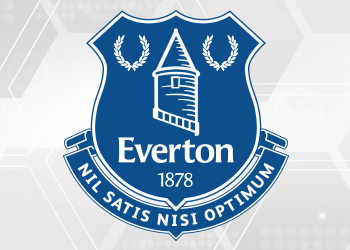 Fanatik claim Galatasaray are to make a stance over the possible departure of Everton loanee Henry Onyekuru after the Nigerian was linked with a move to Valencia. The Everton attacker recently joined the Istanbul club on loan for the season due to...
Everton are after a left-footed centre-back, if the latest rumours are to be believed. We?ve all seen the stories sending Marcos Rojo to Goodison Park, but the Argentina international isn?t the only man on Marco Silva?s list, according to Corriere...
In news that might thrill West Ham fans (we don?t know), the Hammers are currently in the lead to re-sign Joao Mario from Inter. According to Gazzetta dello Sport, out of the five clubs interested in the Portugal international, Manuel Pellegrini?s...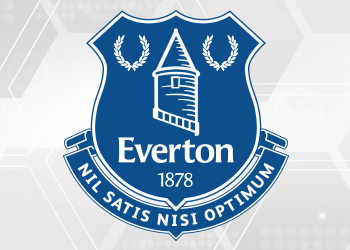 Former Everton midfielder Davy Klaassen has told the Dutch media he feels like he?s got a new opportunity at Werder Bremen. Last week the Netherlands international signed for the Bundesliga side after just one season at Goodison Park. Voetbol...
Everton suffered a 4-1 defeat at the hands of Rennes in their preseason friendly tie in France last week. James Lea Siliki was the player who impressed for the Ligue 1 outfit with assists and a goal, and today?s edition of French newspaper L?Equipe...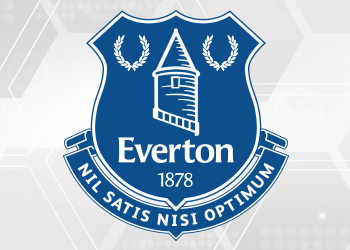 Despite having a fantastic World Cup for Russia in, well, Russia, Denis Cheryshev could be looking at a transfer this summer. Earlier this month, Everton were said to be linked, with claims Villarreal would sell their winger for around ?20m. The...
On July 30th, we covered a report from Mundo Deportivo, who claimed Lucas Digne has travelled to Europe after leaving Barcelona?s preseason camp in the United States. Today?s edition of Catalan newspaper Sport claims the France international will...
Everton are not signing Porto left-back Alex Telles this summer. That's what Portuguese newspaper Correio da Manhã writes today. The outlet brings a short paragraph this Monday saying a move to the Toffees has collapsed, as the Premier League...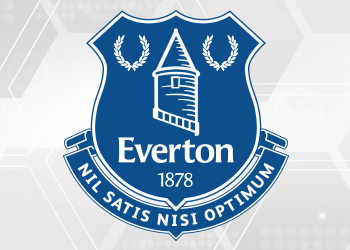 Sunday's edition of Mundo Deportivo reported Lucas Digne to Everton was 'already a fact' and the only hold up in the transfer had been the Toffees trying to negotiate a double deal involving Yerry Mina. Barcelona much preferred to keep the...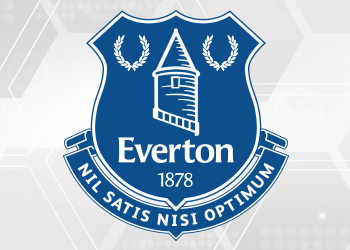 Catalan newspaper Mundo Deportivo report Lucas Digne has now arrived back in Europe from Barcelona's US tour. The fullback returned on Monday afternoon on a flight joined by the injured Andre Gomes and Denis Suarez. It's stated that whilst...
Inter Milan still have a Joao Mario shaped problem. The Portuguese midfielder spent the second half of last season on loan at West Ham, and in Italy it had been hoped, and at times expected, that the Hammers would sign the player...
The Catalan media haven't given up on Yerry Mina potentially signing for Everton this summer. Lucas Digne moving to Goodison Park is seen as almost certain by Barcelona's closest media, but it's claimed the interest in Mina still remains and...
Both Catalan sport newspapers reported on Saturday that Lucas Digne is very close to signing for Everton. The French fullback has been linked with the Toffees for weeks and Barcelona are keen to see the back of him as long as they get a reasonable...
The Spanish media cannot sound surer that Lucas Digne is signing for Everton. Both Catalan newspapers reported it as almost a done deal on Saturday, and Sunday carries on with similar claims. Sport says Digne has given the 'ok' to move to...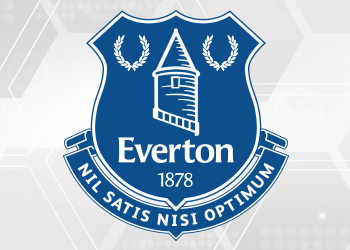 Turkey's A Spor claim Fenerbahce are in the final stages of negotiations to sign Everton attacker Yannick Bolasie on a season long loan deal. A Spor report Fenerbahce are now very close to signing Bolasie and his arrival in Istanbul should be...
On July 27th, Mundo Deportivo reported ?there is an offer? from Everton for Barcelona defender Lucas Digne. Later that day, RMC Sport in France claimed the Merseyside club are ready to pay somewhere in between ?18-?22m for the left-back. Today?s...
On July 26th, Mundo Deportivo reported Lyon are ?best positioned? to battle with Everton for Barcelona defender Yerry Mina. Sport now claim the 23-year-old could be heading to a ?surprise destination? which might be Manchester United. Jose...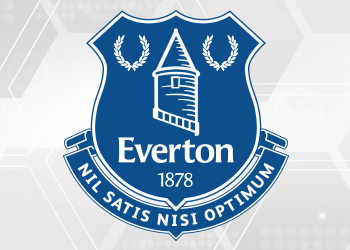 Brazilian side Fluminense are apparently in a hurry to get their part of the money from Richarlison's recent transfer from Watford to Everton. On Friday, outlet Globo Esporte claims that Flu will soon be in touch with the Toffees so they can get...
On July 26th, we covered a report from Mundo Deportivo, which claimed the negotiations between Everton and Barcelona for Lucas Digne are ?firm? and ?advancing?. The France international moved to the Camp Nou from PSG in 2016. The La Liga winners...
Davy Klaassen is now officially a Werder Bremen player. The Dutchman will try his luck in the Bundesliga after a very difficult period at Everton. He had to be convinced. Leaving the Premier League club this summer wasn't initially part of the...
Needing to bring in someone who can replace Leighton Baines down the line, Everton have fixated themselves on Barcelona?s Lucas Digne, and they?re edging closer to getting their man. Early on Friday, we covered a story from Mundo Deportivo, who...
Bought from Malaga for a small £5.4m fee last summer, Sandro Ramirez never really managed to fit in at Everton, to the point where he was sent back to Spain on loan for the second half of the season. However, the forward didn?t exactly set La Liga...
After some brief links to Arsenal that have so far come to nothing, everything points towards M?Baye Niang heading back to France. Nice appear to be the most interested, in need of a new versatile forward after Alassane Pléa?s departure to Borussia...