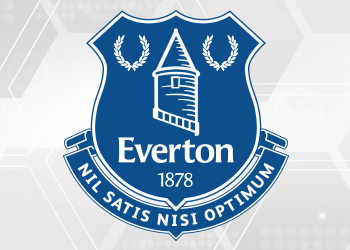 Besiktas vice president Ahmet Nur Cebi has spoken to Turkish TV channel HaberTurk about Cenk Tosun?s move to Everton in the last transfer window. Cebi was asked his thoughts on Tosun?s record transfer to Everton, and his opinion on the Turkish...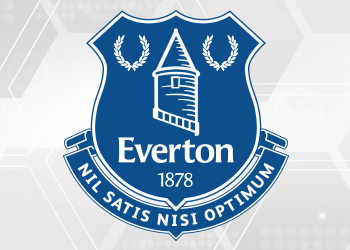 Why Everton are after another attacking midfielder is simply beyond us, but, according to Calciomercato, they want to bring in Josip Ilicic from Atalanta. Now, before you scoff at the source, it is worth pointing out that this isn?t the first time...
It was easy to feel a little sympathy for Sandro Ramirez and his troubles at Everton in the first half of the season. Going from being a hero at Malaga, Sandro landed in an Everton situation which just got worse and worse. It became clear sooner...
Everton officials may be just a mile walk from watching Liverpool every week, but they decided to make a longer trip this time.  As reported by O Jogo, the Toffees have sent scouts to watch the Reds' away Champions League tie against Porto on...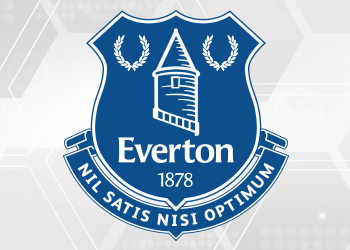 Earlier this week, we covered how Het Nieuwsblad were dealing with Anderlecht?s rather awful form, and the message they sent Henry Onyekuru. The Nigerian was often criticised by his manager, Hein Vanhaezebrouck, for not following instructions and...
Henry Onyekuru?s time at Anderlecht during the first half of the season before his knee injury was an interesting one to say the least. Scoring nine goals before getting injured, the Nigeria international was, despite his ability to find the back...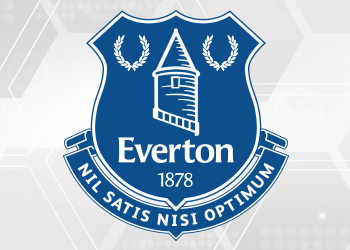 On December 29th Anderlecht released an official statement backing their doctors and insisting Henry Onyekuru would need an operation on his injured knee. That came a day after the Everton loan player had told the Nigerian media he wouldn't be...
A couple of days after the January transfer window closed, it was reported in Catalonia that Everton had made a ?20m offer for Aaron Martin, but had it knocked back.  Espanyol thought about selling the 20 year old left-back, but decided against it...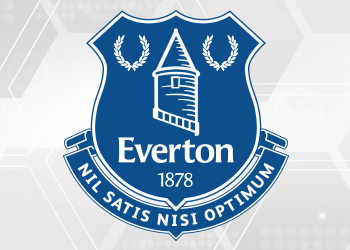 Everton forward Cenk Tosun has spoken to Turkish newspaper HaberTurk, following his move to England in the last transfer window. The Turkey international has failed to score for Everton since his arrival, and was on the bench for Saturday's...
Either Everton have been taking a big fancy towards Espanyol recently, or they're being used to market the club's players and up their perceived value. A few days ago it was reported in Spain that Everton had made a ?20m approach for Aaron...
One of the most respected managers in Turkey, Mustafa Denlzli has written a column in Hurriyet about Everton?s new striker Cenk Tosun. Tosun arrived at Goodison Park from Besiktas in the January for a £27m, but was dropped to the bench at then...
The current edition of SportBild has a transfer special, listing 13 Bundesliga players who could be moving in the summer window. One of those is Philipp Max and the Augsburg left back is said to be of interest to RB Leipzig, Tottenham, Manchester...
Everton are one of a number of clubs interested in Kerem Demirbay, reports this week's edition of SportBild. The German magazine has a transfer special looking towards the summer, and Demirbay is the first man on the list. Along with Everton,...
On Thursday, the day after deadline day, La Voix du Nord, the regional newspaper for the Lille area, reported Everton had made an offer for Adama Soumaoro. It was claimed a ?22m approach came in from Everton towards the end of the January transfer...
Now with the January window out of the way, and in some cases best forgotten about, clubs are already looking towards the summer and getting their targets in order. At this stage the plan will be to identify those wanted and get in there when the...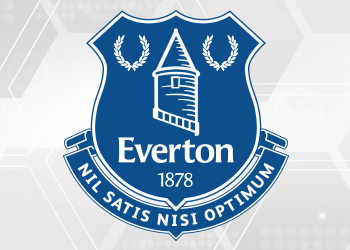 Everton reportedly made a late attempt to sign Espanyol left-back Aaron Martin, but failed to reach an agreement with the club. According to Catalan outlet L'Esportiu, the Toffees offered ?20m for the 20-year-old. Not a bad amount, since Espanyol...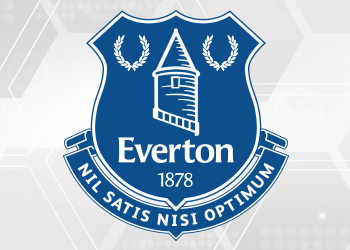 Needing defensive reinforcements for the second half of the season, Everton, having already bought their striker, focused on a centre-back. The Toffees eventually settled on bringing in Eliaquim Mangala on loan from Manchester City, but, if La Voix...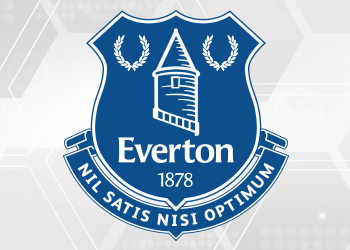 On Monday, Sky Sports reported that West Ham were trying to bring in Fedor Smolov from FK Krasnodar, with the Russian side were asking for around £12m, a fee the Hammers weren?t prepared to pay. However, David Moyes side were only part of the queue...
Two days before the end of transfer window, we reported that Everton?s Morgan Schneiderlin wasn?t going anywhere despite an interest from West Ham. The former Manchester United midfielder fitted the profile that David Moyes was looking for to...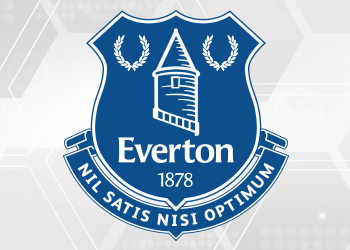 Having spent much of January being Sevilla's back-up option, Sandro Ramirez finally got his chance on Wednesday after the Spanish club lost out on Michy Bathsuayi to Borussia Dortmund. Keen to get his career back on track, it was reported for...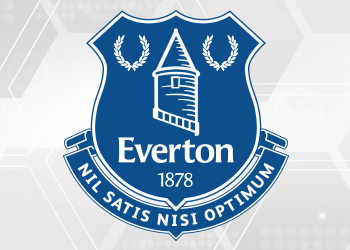 After months of speculation, with rumours from all around the world, Everton eventually got the striker they were looking for in Cenk Tosun. The 26-year-old transferred from Besiktas to Goodison Park for just under £20m, and while he?s yet to score...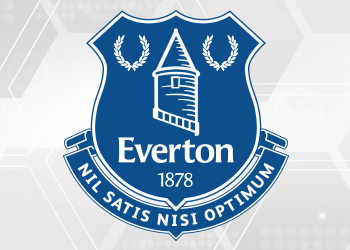 Sevilla finally came calling for Sandro Ramirez. The Everton striker had spent weeks as the club's back-up striker option. With Sevilla having a big preference for Michy Bathsuayi, Sandro had to wait until the Spanish club had completely given up...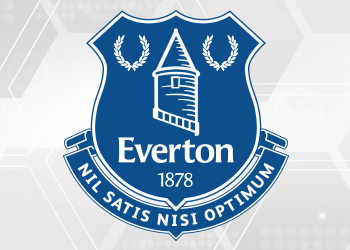 We can't keep up with the Italian claims on Davy Klaassen to Napoli, there seems to be an update every few minutes. According to reports coming out of the Hotel Melia in Milan, Napoli are closing in on a deal for Everton midfielder Davy Klaassen....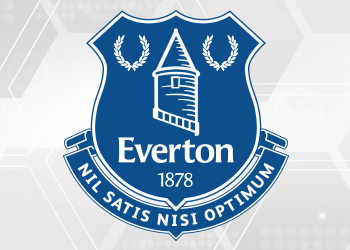 According to reports Italy, Davy Klaassen?s proposed loan move to Napoli from Everton has hit problems. The Netherlands international has been linked with the Serie A side in this window, with claims yesterday a deal with Everton was close. TMW...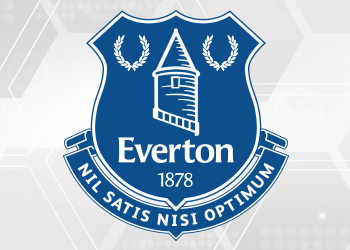 According to a claim in the Italian media, Davy Klaassen?s proposed loan move to Napoli looks to be off. The Everton outcast has been linked with the Serie A side in the past 24 hours, and looked close to joining. Reporting from the Hotel Melia...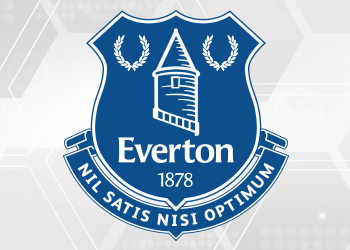 Earlier on Tuesday Italian journalist Alfredo Pedulla launched a story saying Davy Klaassen had been offered to Napoli, and the Italian club are considering signing the former Ajax player. That then spread around the Italian media with various...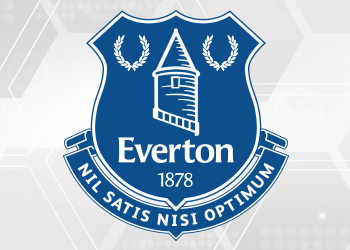 It's time for another Italian source to claim Everton midfielder Davy Klaassen has been offered to Napoli. It was first journalist Alfredo Pedulla who brought the news earlier today, and now Calcio Mercato seems to have the same...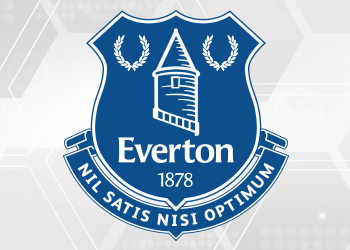 Davy Klaassen has been a regular in the Italian rumour mill over the past few days, with there being an assumption he's available from Everton. There's been claims a swap was offered to Inter Milan which would have seen Marcelo Brozovic going...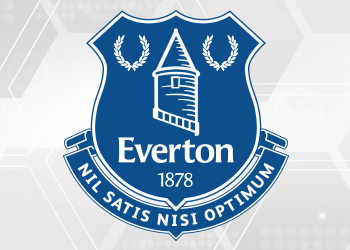 For weeks the Seville media have been letting the world know Sandro Ramirez is Sevilla's back-up man. Should all else fail, it's the Everton man who will get a call on Wednesday and a deal will be attempted. It's not the most flattering of...
Marca don't try and dress it up for Sandro Ramirez. In their Tuesday edition the Dutch newspaper go with a headline saying 'Sandro, last alternative' and explain Sevilla are back in the picture to sign the Everton player. Sevilla had other...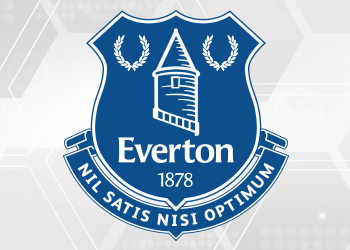 Everton's pursuit for Espanyol defender David López is being taken very seriously by the Catalan media today. As reported by Mundo Deportivo, the Toffees are making great efforts to sign the 28-year-old, and have already submitted an offer for...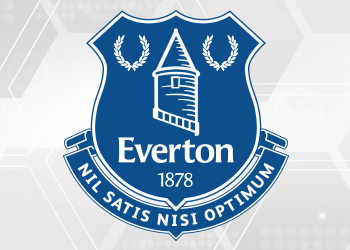 Earlier today we covered claims from Spain that Sandro Ramirez is Sevilla's ace up the sleeve for the end of the window. The Spanish club have been trying to sign Michy Bathsuayi from Chelsea for several weeks but haven't got as far as they'd...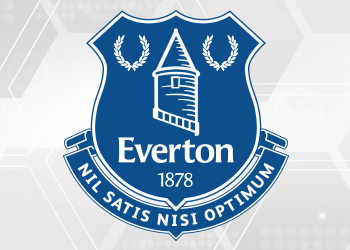 Sunday's edition of Corriere dello Sport reported Everton have offered Inter Milan a swap deal which would see Davy Klaassen move to Italy and Marcelo Brozovic turn up at Goodison Park. That's said to have been knocked back, but it's another...
As seems to have been the case for some time, Belgian views on Leander Dendoncker to Everton remain mixed. Monday's edition of Het Nieuwsblad insists the Merseyside club are still in the running to sign Dendoncker, and now there's 'three days...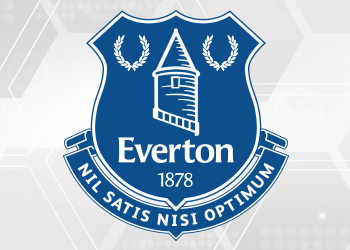 Earlier on Monday, Sky Sports in England reported that West Ham were interested in signing Everton?s Morgan Schneiderlin, with the London club willing to spend around £20m on the defensive midfielder. The Hammers have been after a player with his...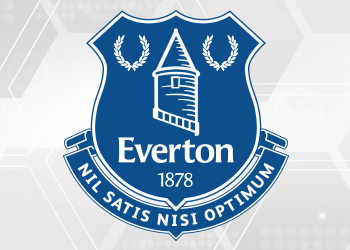 Sandro Ramirez continues to be the bridesmaid rather than the bride, as Sevilla try and get Michy Batshuayi from Chelsea before the window closes. Batshuayi has scored three goals and made an assist over his last four appearances for Chelsea, which...
Corriere dello Sport report in their Sunday edition that Everton have offered Davy Klaassen to Inter Milan in exchange for Marcelo Brozovic. Both are talented footballers not getting enough game time and exits for either could happen, but swap...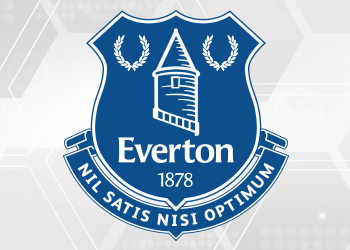 Everton have been linked to Marcelo Brozovic previously, as have half the Premier League. That's not to suggest the midfielder isn't worthy of such of move, he's probably done enough to suggest he's worth a gamble, but Inter always seem to...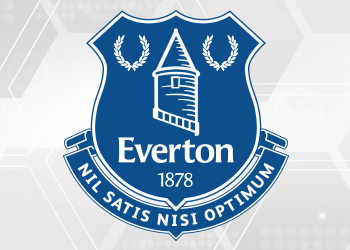 Henry Onyekuru has now left parent club Everton to return to Anderlecht where he'll continue his recovery from a knee injury. Anderlecht Online once again go over the disagreement between the player and Everton on one side and the Belgium club on...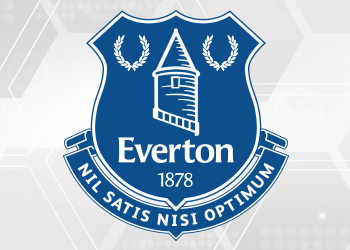 On Friday we covered claims from Belgium's Het Nieuwsblad that Everton are back in the picture for Leander Dendoncker. It was explained the two clubs having a good relationship could see a move happen before the end of the end of the window, with...
AMK Spor claim Fenerbahce are close to signing Everton midfielder Davy Klaassen on a loan deal, following positive talks. The Dutch midfielder has yet to feature under Sam Allardyce, and it wouldn't be a huge surprise if he leaves Everton before...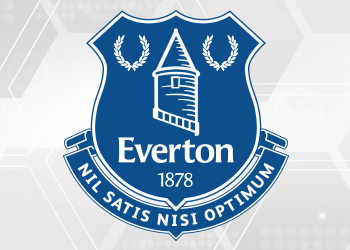 Towards the end of the summer transfer window, Everton were repeatedly linked with a move for Leander Dendoncker. Anderlecht have been all over the place on price, contradicting themselves in links and direct quotes to the Belgian media, but back...
Sandro Ramirez is 'counting the hours' to an Everton transfer, report AS in their Friday edition, and is again being linked with Sevilla. Always the bridesmaid and never the bride this month, it's again stated Sandro is Sevilla's second...
With Torino having trouble to find a midfield reinforcement in Italy, it seems the Serie A club may go shopping in the Premier League as an alternative, with Everton, Watford and Stoke all holding alternatives. Local newspaper Tuttosport has a...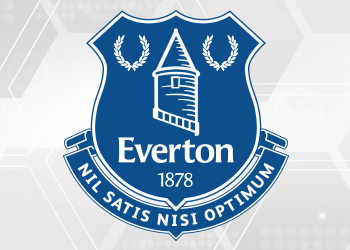 Askam have claimed Dusko Tosic wants to leave Besiktas after being refused a pay increase. The Serbian has been linked with a move to the Premier League in this transfer window, with Leicester City and Everton the latest clubs to show an...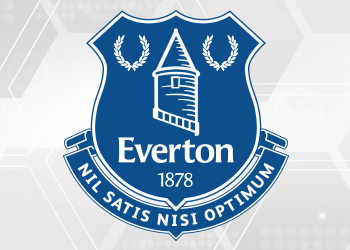 Fabian Ruiz?s rise in Spanish football hasn?t got unnoticed, according to El Confidencial, as Everton have been sending scouts to watch the Betis midfielder regularly. In an article describing the player?s growth (both in size and as a footballer),...
In mid December it was reported by De Telegraaf that Chelsea had initiated contact over giving Marcel Brands a role with the club. Currently technical director with PSV, Brands was being lined up to replace Michael Emenalo in a director of football...
David Henen will not be leaving Everton in January, according to DH in Belgium. Following a report of interest potentially sending him back to his native country, the 21-year-old has decided to wait until the end of the season, when his current...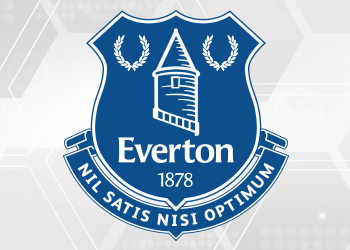 Besiktas defender Dusko Tosic has again been linked with a move to Everton and Leicester City in the Turkish media. The 32 year old missed the last game against Antalyaspor because of injury, but the Turkish club are adamant he'll be back this...
Sandro Ramirez transfer stories use to get full pages in Spain, more than once in December he took the front cover of Valencia newspaper Super Deporte. Since then, as a string of semi-interested clubs have come and gone for the Everton player, the...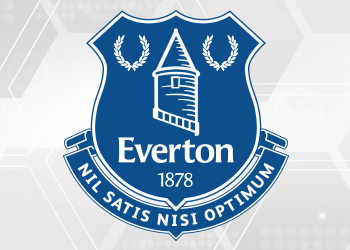 A few days ago we covered claims from Spain that Aleix Vidal's agents had travelled to England for talks over a transfer. It was claimed the player's agents were set for talks with clubs in Liverpool and Manchester. That of course only gave...
Tuesday's edition of AS is pretty blunt toward Nico Gaitan, telling him he needs to make up his mind about a new club, and making it clear he's going to have to consider options he previously wasn't keen on. One of those is named as Everton,...
Last week Sevilla were brought back into the 'race' to sign Sandro Ramirez from Everton. Half of La Liga have been linked with the former Barcelona and Malaga player but there hasn't yet been a club ready to make a real effort to sign him,...
Takvim claim Galatasaray want to sign Everton forward Oumar Niasse in this transfer window. Since his move from Everton the Senegal international has been constantly linked with almost every big club in Turkey, but a move has never...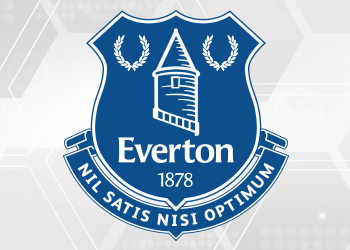 There's good and bad news for Everton fans who would like to see the club sign Joao Mario from Inter Milan. First the good news. FC Inter News say the Toffees are one of a number of clubs interested in signing the player, potentially on loan,...
Over the past few days, Sandro Ramirez to Sevilla has resurfaced in the Spanish media. The Everton player seems to have been an option for half of La Liga this month, but clubs come and go without really getting close to signing him. Sevilla are...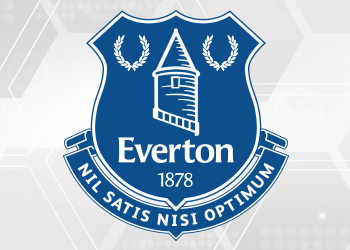 According to a claim in the Turkish media, Leicester City and Everton are the latest clubs to be keen on Besiktas defender Dusko Tosic. The Serbia international could leave the Turkish champions in this window, and this month the player has already...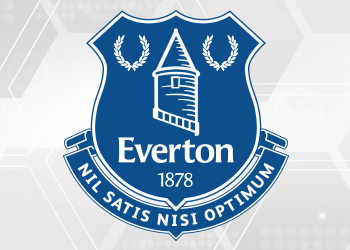 Things may finally be looking up for Sandro. With a string of Spanish sides being interested but not quite interested enough to do anything about it, Sevilla have come back into the picture for the Everton player. Sevilla are looking for a striker...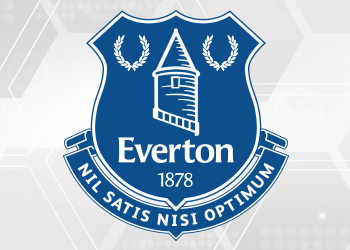 Former Liverpool midfielder Nuri Sahin, has given an interview to Turkish newspaper Hurriyet, and has spoken about Cenk Tosun?s recent move to Everton. Sahin, who retired from the Turkish national team earlier this season, was asked what he thought...
If there?s one man out there who might not be especially thrilled at Everton?s signing of Theo Walcott, it?s Aaron Lennon. The 30-year-old, who joined the Toffees back in 2015 from Tottenham, has enjoyed a decent run of games of late, starting...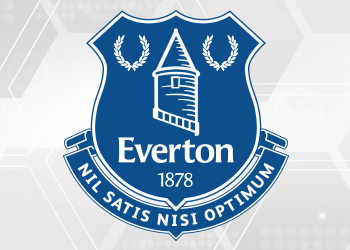 Regardless of whether Steven N?Zonzi is happy at Sevilla or not (he currently is under Vincenzo Montella), the rumour sending him to Everton refuses to go away. Estadio Deportivo are the ones bringing it back up on Wednesday, claiming the Toffees...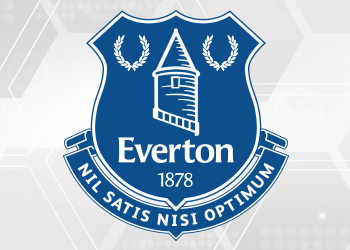 If you search for 'Everton Doumbia' on Google, one of the first headlines you'll get is from a story saying the Toffees were eyeing the '£55m striker' last summer. The 30-year-old was pretty well rated back then, especially because of the...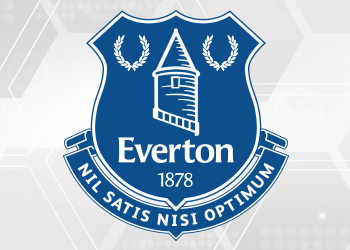 Everton, Manchester City, Liverpool or Manchester United" There's a big hint from Spain today that Alexi Vidal's agents are speaking to one of the clubs. With Barcelona ready to part company with the fullback, It had been thought Aleix would...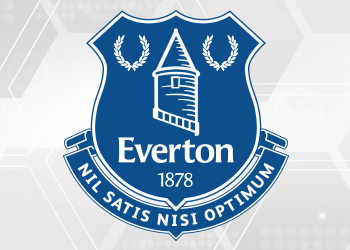 Before the winter transfer window opened, Sandro Ramirez was linked strongly to Valencia, but the move was abandoned because the loan would have been high cost. Everton weren't about to let the former Malaga player go for free and weren't keen...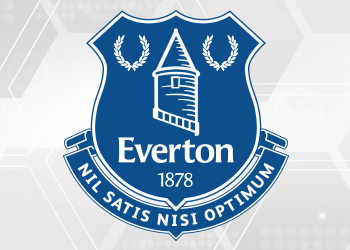 According to Fanatik, Fenerbahce are keeping tabs on Everton midfielder Davy Klaassen, as the Turkish club looks to sign a midfielder to replace outgoing Ozan Tufan. The Turkish newspaper say Fenerbahce officials are considering signing the Everton...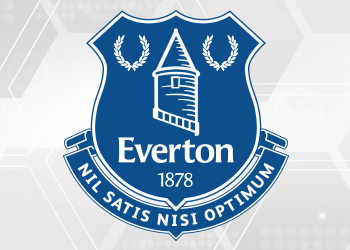 Fotomac claim Galatasaray have turned their attention to Everton's Oumar Niasse as their search for a partner for Bafetimbi Gomis continues. Niasse has been a popular figure ever since he played in Turkey, and after his transfer to Everton there...
Sandro Ramirez's options aren't looking as good as they did in December. Back then, before the window was even open, there was confidence in Spain the Everton player would be off to Valencia. That sounded a very attractive move, with Valencia...
A couple of days ago Italy's Calciomercato claimed two English clubs have put forward an offer for Rafinha, with Everton the only side named. The reason for Italian interest is that Inter Milan are the club most linked with Rafinha at the moment,...
If Everton are playing it cool over Martin Terrier then they need to drop the act and make a move for the player soon. Lyon have now moved forward with their negotiations to sign the Lille owned player, who is currently on loan at Strasbourg. Lille...
L'Equipe report on Sunday that Lille are open to selling Martin Terrier during the winter transfer window, despite the player being on loan at Strasbourg. Lille have financial problems and selling the young forward could bring in around ?20m,...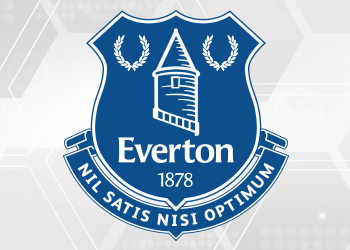 If we can take you back to last year for one second, you might remember that both Newcastle and Everton were after Sampdoria?s Dennis Praet. The former Anderlecht star was of interest to both Rafa Benitez and Ronald Koeman to bolster their attack...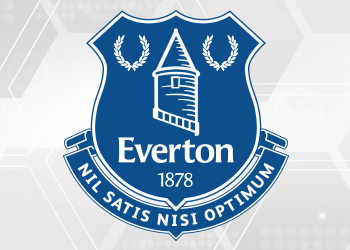 Everton are reportedly strong the race for Barcelona midfielder Rafinha Alcântara. It's the Italian website Calcio Mercato who reports it today, claiming that while Inter Milan are pursuing the player, there are actually two offers coming from...
As Portuguese newspaper O Jogo brings an update on Rafa Silva's situation at Benfica today, they seem quite confident that there's a big chance that the player will move to England in January. The newspaper claims that 'several' English...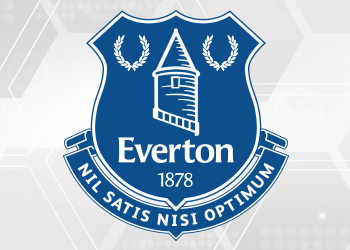 Falling out with Eduardo Berizzo at Sevilla, there was a couple of weeks where Steven N?Zonzi?s future appeared to be far away from the south of Spain. Arsenal and Everton (because of Sam Allardyce?s appointment) appeared to be the likelier landing...
With Miguel Layun looking for a way out of Porto in the January market, Everton are still named in the list of candidates to take him. As reported by A Bola today, the Mexican international is afraid that sitting on the bench for too long will...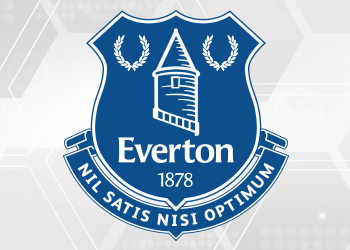 While David Henen might not like Sport Witness, we like David Henen, mostly because he keeps getting linked with a move away from Everton. Flirting with a transfer to Standard over the summer, the forward openly admitted he wanted to leave Goodison...