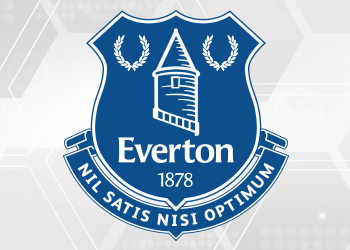 In the space of a week, Yannick Bolasie has managed to go from being criticised for his lack of end product to becoming Anderlecht?s hero. The winger, loaned to the Belgian side by Everton, was on the end of a mini De Standaard rant last Monday, as...
Andre Gomes had a very difficult spell at Barcelona. Signed from Valencia, the midfielder had been on the verge of a move to Real Madrid. Barca then swooped and snatched the midfielder away, probably paying too much and having too much...
Bernard is still easing into his new life at Everton, having signed for the club in the summer. During his time at Shakhtar Donetsk, the Brazilian was linked with a string of clubs, most notably and repeatedly Chelsea. Moves were continually...
Barcelona have a new way of making money, reports Sport. With ticket sales a decreasing impact on revenue and TV money in Spain not rising at the rate it once did, there needs to be other avenues. Once shirt sponsorship is sewn up on long term...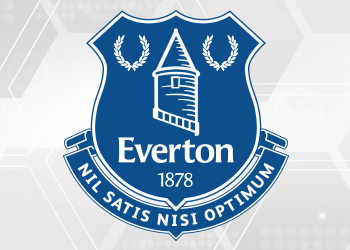 Needing a defensive midfielder in January, Paris Saint-Germain, after some strong umming and ahing, decided to turn their attention to Everton?s Idrissa Gueye. The Senegal international, flattered by this interest, decided he wanted to take the...
Everton appointing Marcel Brands as director of football was an exciting move for the Merseyside club. He's rated extremely highly in the Netherlands, where his work with PSV continues to have benefits now and will do so for the foreseeable...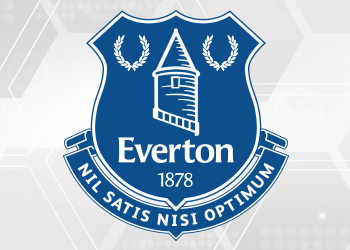 Joining Real Sociedad in July of 2017 on a five-year contract, Diego Llorente remains on a relatively tight Real Madrid held leash, since they can buy him back at any time for a reported ?25m. For other clubs, the price could be double that, since...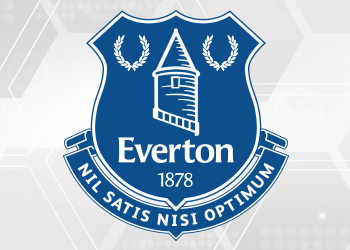 According to a claim in the Turkish media, Everton sporting director Marcel Brands travelled to Turkey yesterday to get a lowdown on Henry Onyekuru. The youngster is currently on loan with Galatasaray from the Toffees where he?s impressed for much...
At the end of last month, Sport reported that there are ?very good prospects? of Barcelona selling Andre Gomes for a reasonable price in the summer. The Portugal international is currently on a season-long loan deal at Everton and the Merseyside...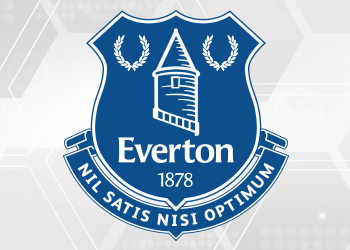 Mohammed Amine Ihattaren is a name creeping its way into the transfer rumour mill. Chelsea and Manchester City have been linked recently with the PSV youngster, who despite being just 17 years of age has already made his debut. The midfielder has...
Everton and Wolverhampton Wanderers are reportedly two of the clubs who have made offers to sign the FC Porto winger Yacine Brahimi. The story starts with Correio da Manhã covering the player's injury, which could leave him out of the match...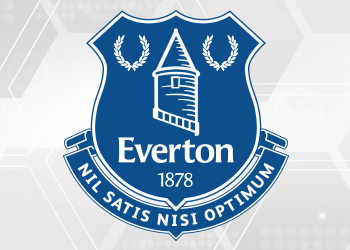 Signed permanently by Everton during the summer transfer window for just over £27m, Yerry Mina hasn?t been the regular many hoped he would be. The Colombia international, despite a run of eight starts from a possible nine between November and...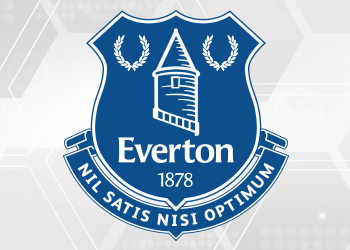 A couple of days ago, the British media published a story saying Atletico Madrid are one of the clubs interested in taking Richarlison from Everton. Without major details, it had just been claimed that the La Liga side have been following the...
Cuco Martina is from Rotterdam. He's a Feyenoord fan, was in the youth system at the Eredivisie club, was a ballboy there, but never actually made the breakthrough. Moving to RBC Roosendaal, he then went on to RKC Waalwijk before making a name...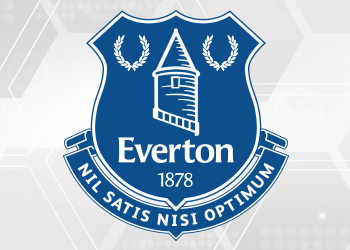 Despite having both Seamus Coleman and Jonjoe Kenny at their disposal, Everton are reportedly looking to be in the right-back business come the summer. This is according to
There was a lot of hype in Belgium around Everton allowing Yannick Bolasie to spend the rest of the current season at Anderlecht. It was a deadline day deal in the winter market, and once which Anderlecht made clear they were very happy to...
In two decade's time, Davy Klaassen will be retired, maybe coaching a football team, or maybe he'll be an agent or a pundit instead. Nothing can be certain, apart from one thing: When the Dutchman conducts an interview longer than a couple of...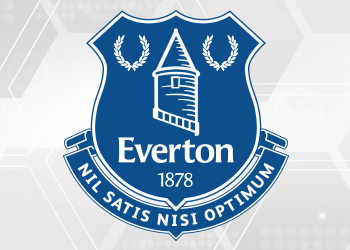 Galicia Press has today a story about the strikers who have been doing great in La Liga and were born in… Galicia. Iago Aspas, who's scored 10 league goals this season, and Borja Iglesias, who has nine, are highlighted by the outlet for...
As Yacine Brahimi's contract with Porto expires at the end of the season, we can expect a lot of rumours about the player's future from now on. The Algerian international has been linked to the Premier League for a few years now, so it won't...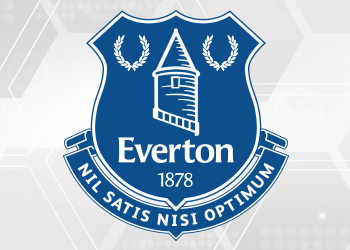 After his loan to Aston Villa was cut short ahead of the January transfer window, Yannick Bolasie needed to find himself a new club for the second half of the season. Not included in Marco Silva?s plans, the former Crystal Palace star had to wait...
Despite weeks and weeks of speculation, Idrissa Gueye?s move from Everton to Paris Saint-Germain never went through. It wasn?t from lack of trying, at least from the player?s perspective, as he travelled to France on the final day of the transfer...
Signing Yannick Bolasie on transfer deadline day on a loan until the end of the season, Anderlecht pulled off a good piece of business. Fans of the Belgian club are already excited, having seen the player for 17 minutes in their 2-1 loss agains...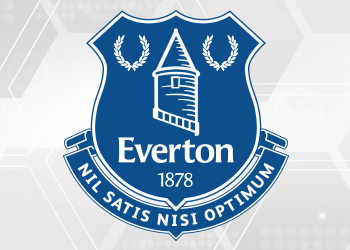 Michael Verschueren had a very busy January window, with plenty of ups and downs. It was his first transfer market as Anderlecht's general manager and the pressure was on. Speaking to Het Belang van Limburg at the weekend, he revealed some of the...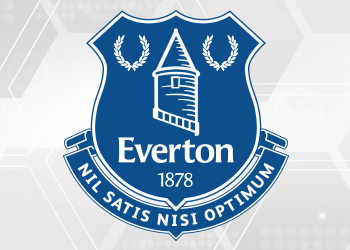 Everton signed Ademola Lookman from Charlton Athletic in 2017 and he spent the second half of last season on loan at RB Leipzig, where he scored five times and registered three assists in 12 league appearances. Since returning to the Merseyside...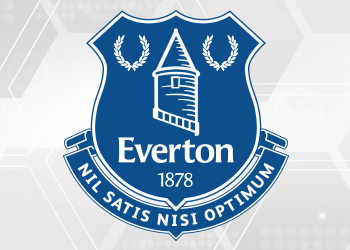 On deadline day of the January transfer window, Paris United reported that Idrissa Gueye had travelled to France with a hope that Paris Saint-Germain could reach an agreement with Everton for his transfer. Unfortunately for the midfielder, the...
Except for Yannick Bolasie and Cuco Martina having their loans at Aston Villa and Stoke City cut short only to respectively be sent to Anderlecht and Feyenoord on transfer deadline day, Thursday was a fairly quiet affair in terms of first-team...
In the final hours of the January transfer window, Everton allowed Yannick Bolasie to join Anderlecht on loan until the end of the season. The DR Congo international spent the first half of the season on loan at Aston Villa where he made 21...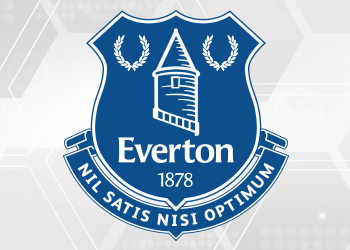 The Idrissa Gueye situation is increasingly complicated and having a domino effect on other potential deadline day deals. With the midfielder reportedly in Paris, and Everton reportedly increasingly annoyed by the situation, everything continues to...
Idrissa Gueye's dream of a move to PSG during the current transfer window looks to be slipping away, largely due to time being in short supply. For weeks the media close to the French club have been reporting on PSG's efforts to sign the...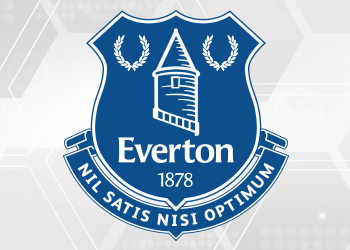 With claims that Marco Silva had threatened to resign as Everton manager should Idrissa Gueye be sold to Paris Saint-Germain, the situation at Goodison Park appeared to be getting serious. The Senegalese midfielder has already made it clear to his...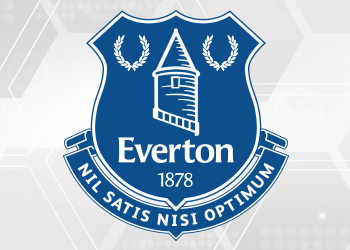 Het Nieuwsblad say Everton's Yannick Bolasie is 'on his way to Brussels' to complete a deadline day move to Anderlecht. The 29 year old spent the first half of the season on loan at Aston Villa in the Championship. He was supposed to be at...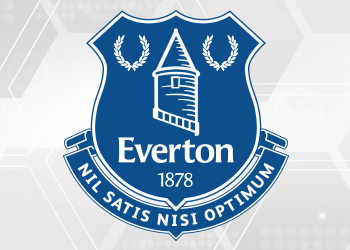 Fanatik claim Galatasaray will start talks with Everton to sign Henry Onyekuru on a permanent move as the Turkish club have been impressed with the Nigerian's performances since his arrival last summer. The youngster joined the Turkish champions...
In a rather surprising result, Fiorentina absolutely destroyed AS Roma 7-1 in the Coppa Italia on Wednesday night. Piling on the misery with three more goals after Edin Dzeko got sent off, Stefano Pioli?s side were rampant throughout the evening,...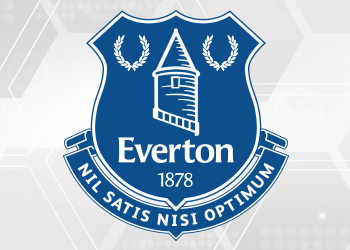 Back at Everton after his loan with Aston Villa was terminated early, Yannick Bolasie is on the lookout for a new club, and Belgium could be his landing spot. Earlier rumours suggested Anderlecht in the Jupiler Pro League were interested in signing...
Everton were reportedly one of the many clubs who had representatives at Benfica's league match against Boavista on Tuesday night. Newspapers A Bola and O Jogo both report the Toffees' presence, although neither of them seem to know who the...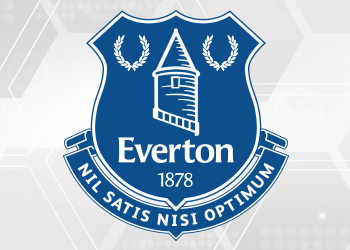 On Tuesday morning, the English press broke the news saying Everton had rejected an approach from Milan for Ademola Lookman. The Mirror reported that the Rossoneri had made an 'enquiry' for the winger, but were told the 21-year-old is not for...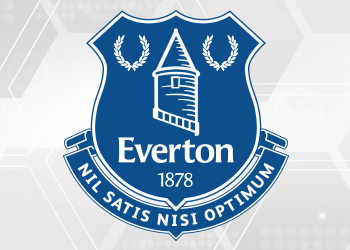 Paris United, who have a very good track record on stories relating to the Ligue 1 club, are reporting a big story on Wednesday afternoon. With talks between Everton and PSG ongoing for the transfer of Idrissa Gueye, there were claims on Tuesday of...
Earlier on Wednesday we covered claims from France's Yahoo! that PSG and Everton have agreed a deal for the transfer of Idrissa Gueye. It was reported the player will be moving for a figure above ?30m, excluding bonuses, and that details were...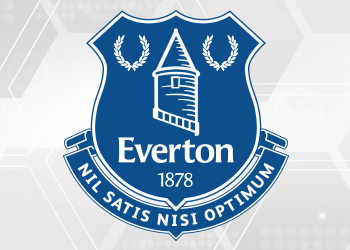 Yerry Mina is a player who gets an impressive amount of attention from the world press. He may not be a superstar, but everything about him becomes big news, especially in Spain and South America. With the defender now unavailable to play for...
Everton signed Andre Gomes on loan from Barcelona last summer and an injury forced him to wait until October to make his debut for the Toffees. Since then, the Portugal international has made 15 appearances and with some impressive displays for the...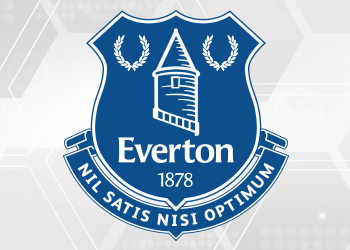 Le Parisien on Monday reported that Everton have rejected Paris Saint-Germain's offer for Idrissa Gueye, which was believed to be between ?25-?30m. Foot Mercato in France claims the 29-year-old wants to leave the Merseyside club and make a switch...
After claims last week of PSG submitting a ?25m offer for Idrissa Gueye, Le Parisien now says the bid landed on Sunday afternoon. The amount varies, according to the French newspaper, depending on the source, but it's put at ?25-30m. Le...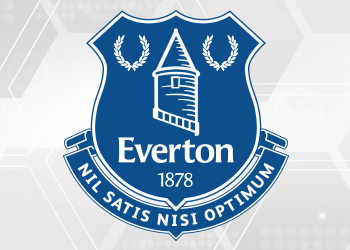 WIW Sport, who specialise in matters related to Senegal sport, report Everton are keen on Ismaïla Sarr. The 20 year old is currently playing for Rennes, where he moved to in 2017 from Metz, and has been attracting attention from several Premier...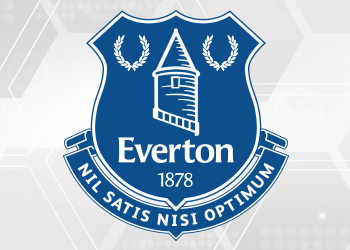 Telefoot report the 'coming hours' could be 'hectic' with PSG continuing to look for another defensive midfielder, and clubs also eyeing players from the French side. On Sunday, they state Everton want to sign Thomas Meunier, and it's...
Tottenham and Everton officials were both spotted at Saturday evening's match between FC Porto and Sporting, report O Jogo in their Sunday edition. Atletico Madrid were also in attendance, and the Portuguese newspaper says they were looking at...
Leandro Paredes is leaving Zenit Saint Petersburg to complete a switch to Paris Saint-Germain. According to French newspaper L?Equipe, Thomas Tuchel wants the Ligue 1 winners to bring in another midfielder before the transfer window closes next...
In March 2018, Real Sociedad announced Roberto Olabe as their new director of football and in his first transfer window he helped his side sign Mikel Merino, Sandro Ramirez and Theo Hernandez. Merino arrived on a permanent transfer from Newcastle...
Paris Saint-Germain are looking to bring in a new midfielder in January and Idrissa Gueye of Everton is one of the main targets linked with the Ligue 1 winners. On Wednesday, we covered a report from L?Equipe, who claimed that talks of transfer had...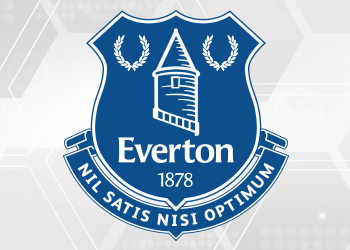 Earlier today, we carried a report from L?Equipe, who claimed that Everton are ?working on several profiles? in case Idrissa Gueye leaves the Merseyside club in the winter market. The Senegalese midfielder is a transfer target for Paris...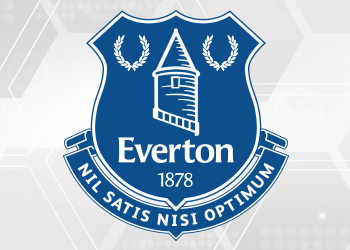 It?s hard to work out what West Ham?s priority is this January: is it a striker or a midfielder" Heavily linked with both, the Hammers were reportedly close to getting a deal done for Celta Vigo?s Maxi Gomez, as Galicia Press stated a deal was a...
Dutch newspaper De Telegraaf have a snippet in their Thursday edition about supposed Everton interest in Donny van de Beek. It's claimed that the English media reported on Wednesday that Everton are keen on the Ajax midfielder as a potential...
If you've been following our coverage of the Idrissa Gueye mini saga then you'll know a big theme of it has been the French media throwing around different asking prices from Everton almost on a daily basis. The Merseyside club have been...
Linked with names such as Domagoj Vida, Mehdi Benatia and Dedryck Boyata, it?s safe to say Fulham are looking around Europe for a centre-back. Wanting to improve their defence for the second half of the season, Claudio Ranieri?s side appear to be...
According to Aksam, Galatasaray have opened talks with Everton to sign Henry Onyekuru on a permanent deal. The 21 year old is currently on loan with the Istanbul club for the season and the Turkish club want to keep the Everton youngster beyond...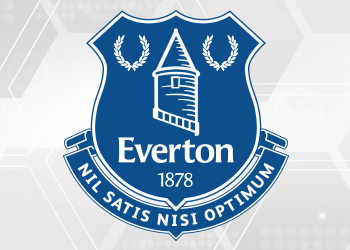 Wednesday's edition of L'Equipe talked up Idrissa Gueye being much closer to leaving Everton than had been thought the case earlier. Talks were said to have 'intensified in recent hours' and of the possibilities PSG were chasing, the...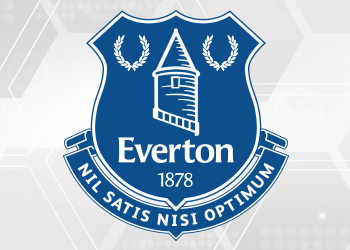 Italian website Calcio Mercato Web brings a story on Monday saying Everton are trying to sign Edin Dzeko from Roma. The outlet makes the timing of the actions a little bit confusing, first saying the Toffees have already tried to take the player in...
There's renewed confidence in France that Idrissa Gueye can move to PSG during the current transfer window… and of course there's a new price tag on the deal. The French media have been throwing out all kinds of claims regarding how much the...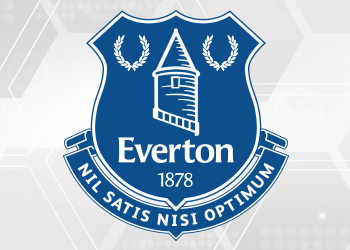 With reports on Tuesday claiming Idrissa Gueye was growing confident his move from Everton to Paris Saint-Germain would go through, it?s normal to see the Toffees linked with a number of alternatives. France Football claimed Watford?s Abdoulaye...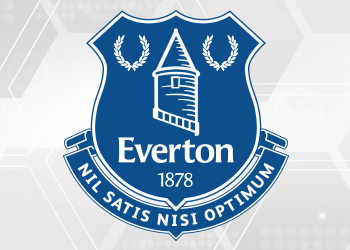 Fresh from L?Equipe?s update on Tuesday morning, Paris United in France provide an update on the Idrissa Gueye situation. Both concur the Everton defensive midfielder has come to an agreement with the Ligue 1 champions regarding a contract and that...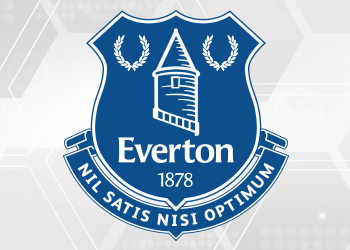 The past few weeks have been a nightmare to write about when it comes to Idrissa Gueye and Paris Saint-Germain?s interest, as no one really knows how much Everton want for their player, while certain members of the French media seem offended they...
Le Parisien again have claims on Idrissa Gueye today, so let's just have a recap on the magical mystery changing price of midfielder, as per the French sport media. On January 10th, L?Equipe said Everton were being ?greedy? and asking PSG for...
Everton loanee Henry Onyekuru was the star of the show at the weekend as Galatasaray coasted past Ankaragucu in their first league game of 2019. The Everton youngster was deadly in front of goal, scoring a hat trick to become the second top scorer...
Bjorn Engels has been linked with moves to several Premier League clubs. When at Club Brugge, the player made clear his desire to move to English football, and that perhaps encouraged reports of interest. At the time, Engles was considered a great...
Borja Iglesias is a man of the moment. The 26 year old is enjoying a great season for Espanyol and it's a relief after a struggle to impose himself whilst playing for Celta Vigo. Eleven goals and two assists so far this season have brought him...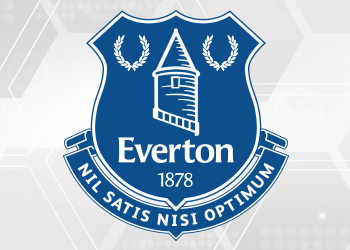 Fanatik claim Everton striker Cenk Tosun is on the verge of leaving the club after becoming frustrated with the lack of playing time under Marco Silva. The Turkey international has been struggling to get games under the Portuguese coach and Fanatik...
Earlier today, we covered a story from Portuguese newspaper Record which many times mentioned Manchester United's interest in Eder Militão. The article had an interview with the player's agent, and although he never mentioned the Red Devils,...
Pretty much as soon as Manuel Pellegrini was announced as West Ham?s new manager, a story linking them to Edin Dzeko appeared. The Bosnia international played some of his best football at Manchester City under the Chilean in 2013-14, and it made...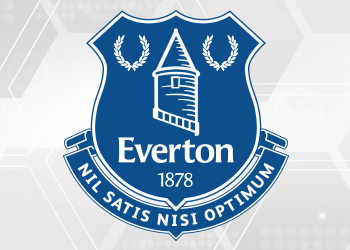 Italian website Inter Live today brings an interesting story explaining the situation of Roberto Gagliardini at the Nerazzurri. The outlet claims that two Premier League clubs are currently interested in the player: Everton and West Ham. They...
Idriss Gueye to PSG won't die. And today we have yet another claimed Everton asking price coming from France. On January 10th, L'Equipe said Everton were being 'greedy' and asking ?45m. On January 11th, Le Parisien also called the Toffees...
For a week or so we've been covering claims from France that Everton are proving an annoyance to AS Monaco as the Ligue 1 club try to agree a loan deal for Michy Batshuayi. It was very much presented as the Toffees asking Chelsea about the...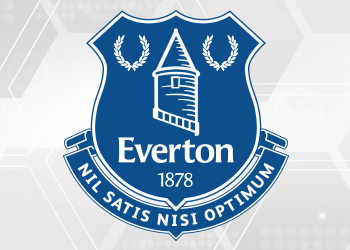 Watford and Everton fans, brace yourselves because there?s a possible headache coming your way. We?ll start at the very beginning, which is the premise for this rather ridiculous affair: Paris Saint-Germain need a new defensive...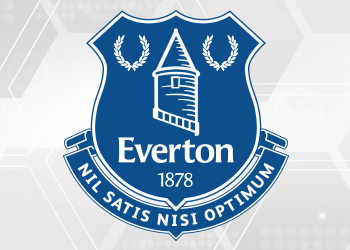 PSG just won't give up on Idrissa Gueye, or at least the French sport media won't. This time it's the turn of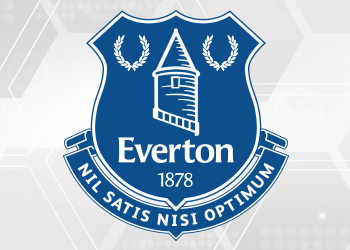 Earlier on Thursday, we covered Le10 Sport?s article regarding Paris Saint-Germain?s continuous interest in Everton?s Idrissa Gueye. Much like previous claims, the general consensus was that the Toffees were digging their heels regarding the asking...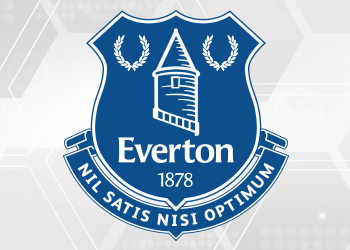 After a rash of rumours about Bundesliga interest in Manchester City youngster Rabbi Matondo, Bild today have a big look at the claims and give their own information. It's reported that one of the German clubs wanting the 18 year old is Borussia...
L'Equipe reiterate on Wednesday that Idrissa Gueye remains 'Target No.1' for PSG as they look to sign a recruit during the winter transfer window. Julian Weigl has been increasingly linked with the French club over the past week or so, but...