Fanatik report Tottenham Hotspur striker Vincent Janssen is still expecting another offer from Fenerbahce before the transfer widow closes in Turkey. Janssen is expected to leave the Premier League club before the end of this month after becoming...
Clearly unwanted at Tottenham, Georges-Kevin Nkoudou is once again having to make a decision over whether to stay at Spurs and fight for a losing battle for a place, or go out on loan somewhere like he did at Burnley during the second half of last...
Paris Saint-Germain have good links with Tottenham Hotspur, having sold Serge Aurier and Lucas Moura to the north London club in the past year or so. According to French newspaper L?Equipe, the Ligue 1 winners are ?stepping up their efforts? to...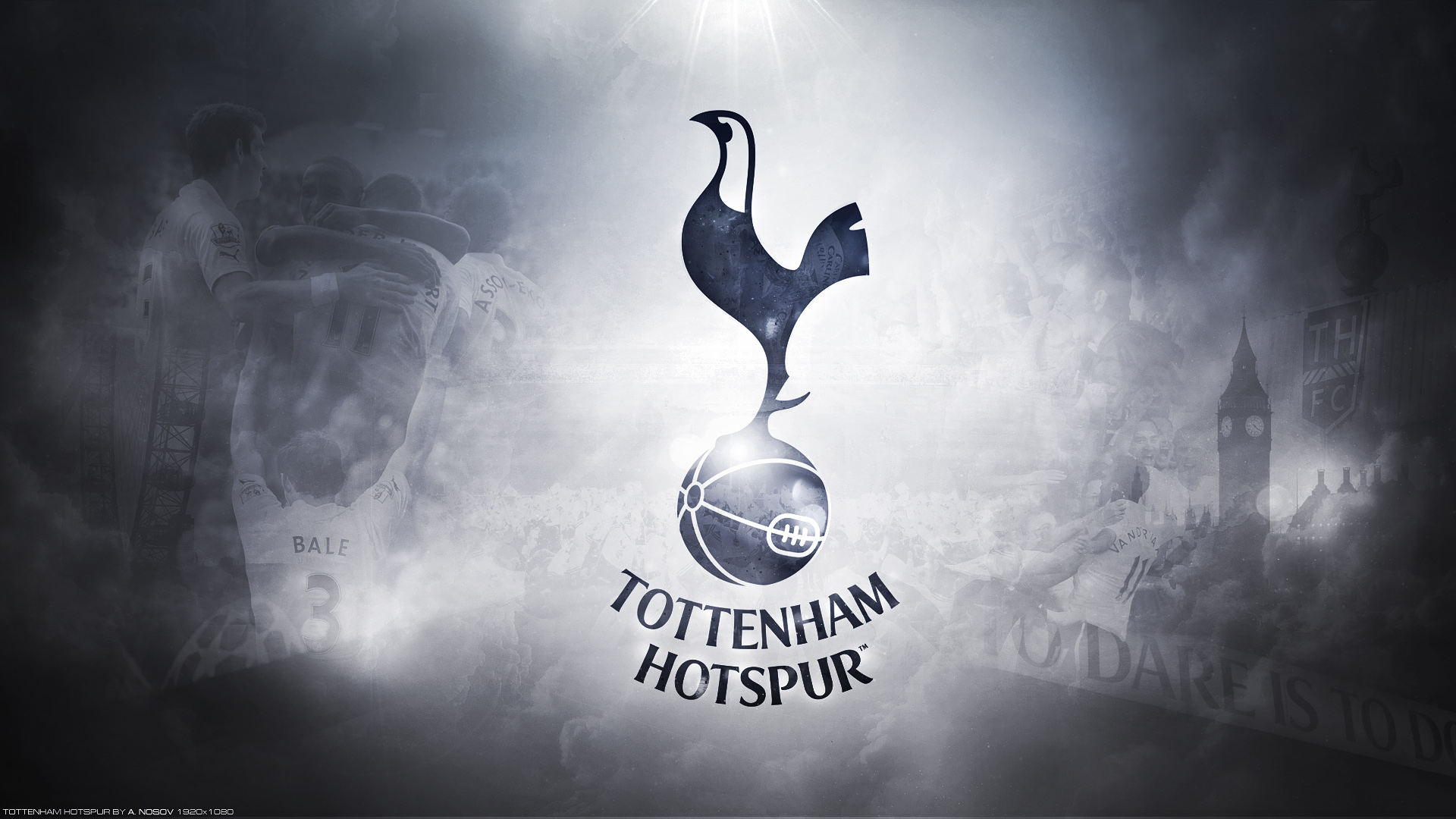 A couple of days ago, we covered a story from France Football claiming that Fernando Llorente had been offered to Marseille as the Tottenham forward looks to get first-team football elsewhere. Stuck behind Harry Kane in the Spurs pecking order, the...
If there?s a man who knows a lot about the Premier League, it?s Younes Kaboul. The French defender, currently at Watford, has spent most of his career as a centre-back in England, at clubs like Portsmouth and Tottenham. Joining Spurs in 2010 when...
Turkish newspaper Sabah report Fenerbahce are still hoping they can loan Vincent Janssen from Tottenham Hotspur. The Istanbul club have already signed Islam Slimani from Leicester City this summer but despite the Algeria international's arrival,...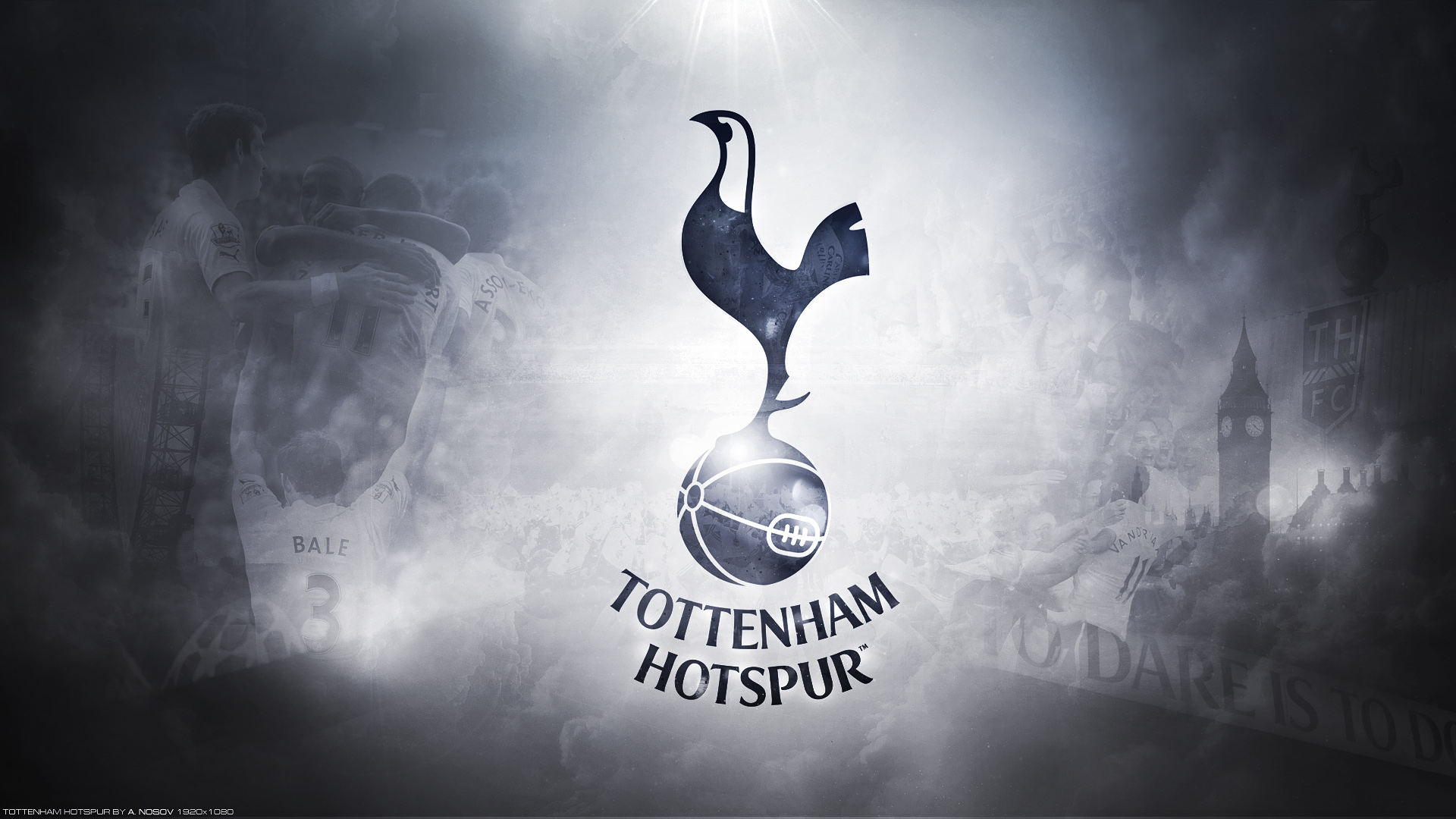 It?s been a while since we?ve covered anything Georges-Kevin Nkoudou at Sport Witness. The French winger, currently contracted to Tottenham, spent the second half of last season at Burnley, where he made a measly eight appearances, of which only...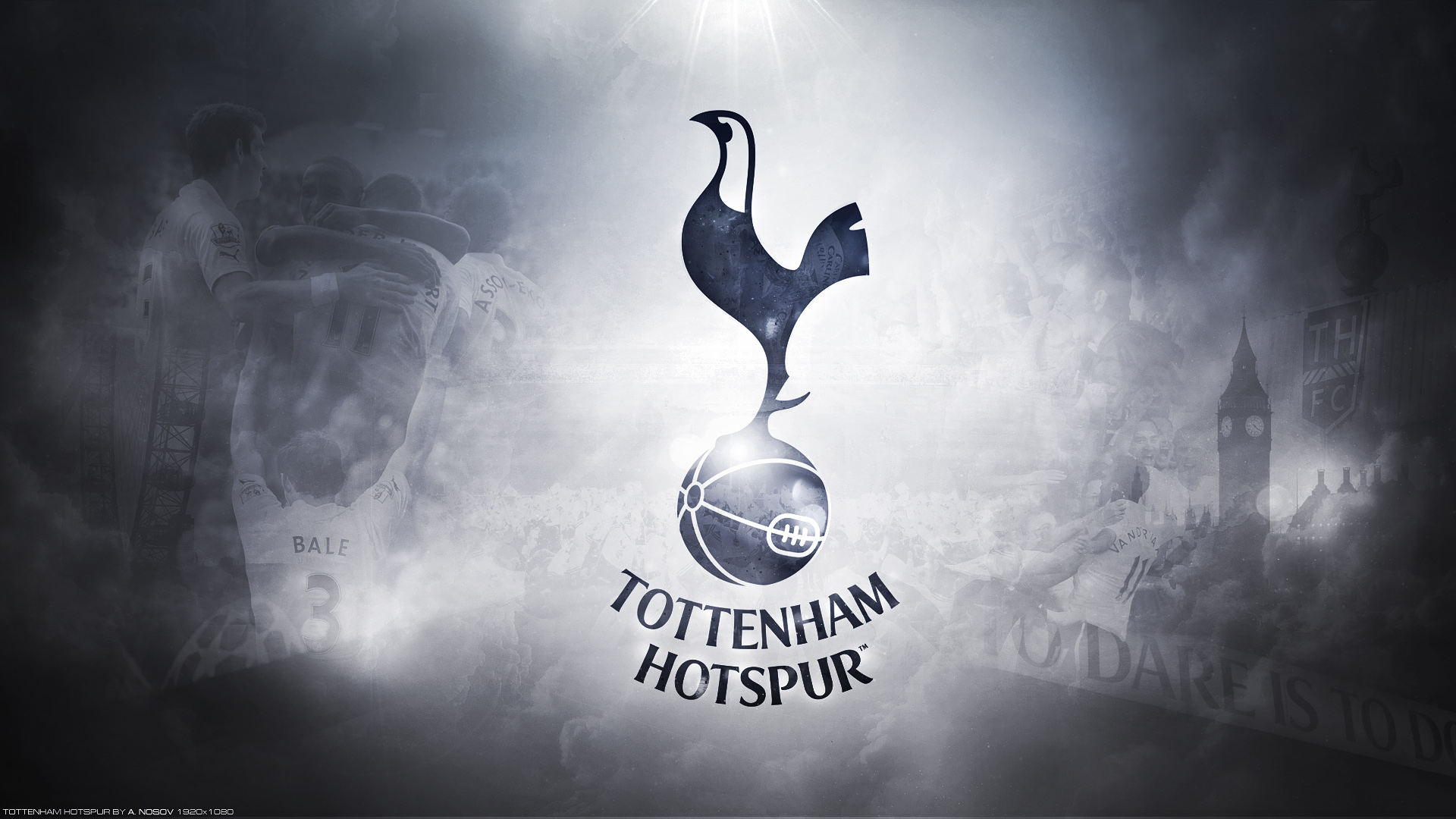 Becoming the first club sign absolutely no one during the summer transfer window since its inception, Tottenham could face a long season ahead. However, the lack of incomings meant the vast majority of wantaway players didn?t leave the club, like...
Napoli are looking around Europe for a third goalkeeper, because having Alex Meret (albeit injured for now) and Orestis Karnezis isn?t enough, apparently. Their priority for the spot is Standard Liege?s Guillermo Ochoa, but the Serie A side are...
Tottenham Hotspur are pulled back into the Steven Nzonzi situation by Marca on Thursday, only for the Spanish newspaper to say there now appears little chance of a Premier League move for the player. It's Arsenal and Everton who have been the...
On Wednesday we carried claims from Sportske Novosti that Tottenham had made a ?40m late offer to sign Marcelo Brozovic from Inter Milan. A few days ago it was spread on Twitter and by several websites that Corriere dello Sport had reported...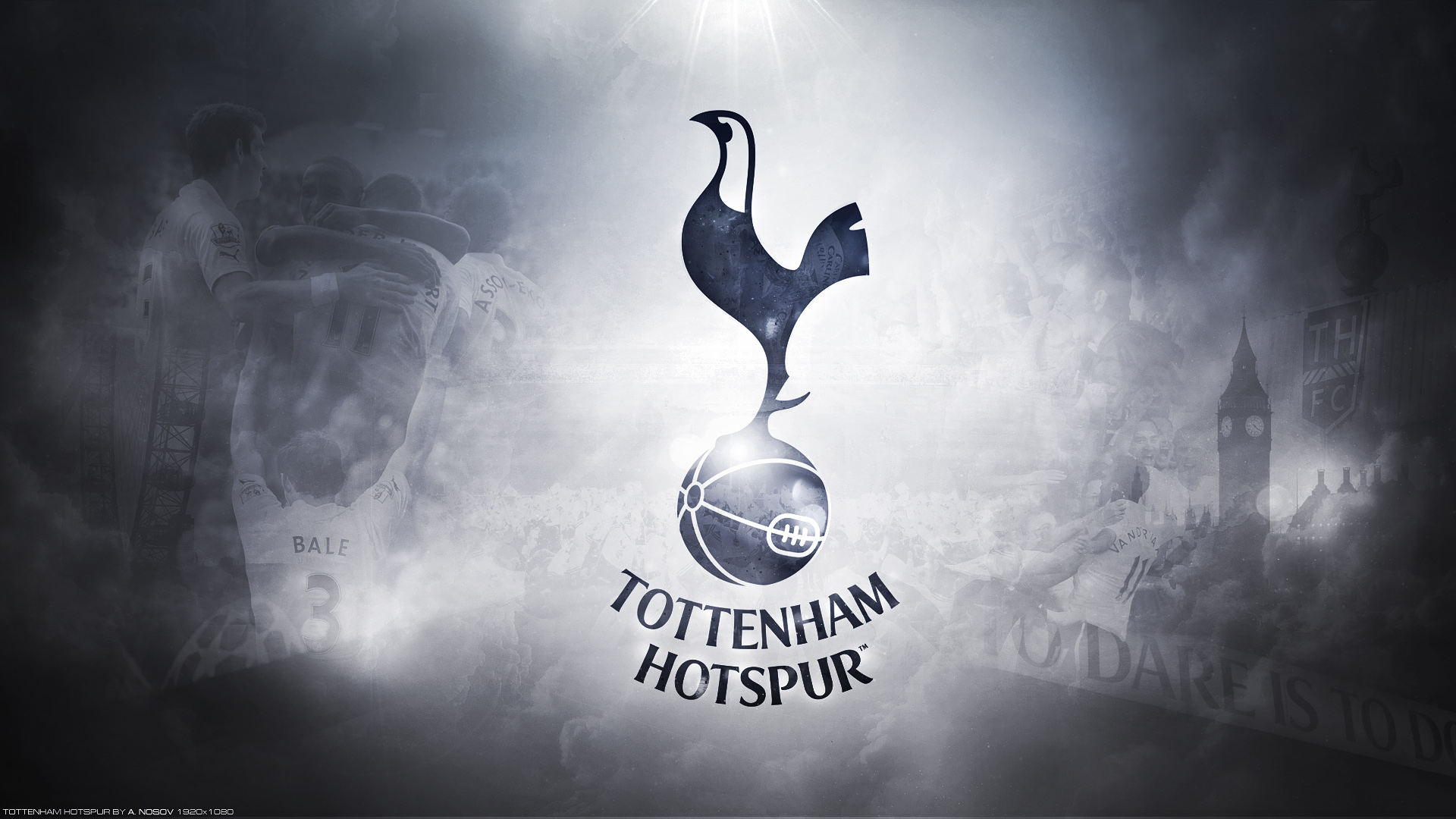 The end of the transfer window always sees mysterious bids appear, and we?ve got one from Croatia involving Tottenham, who have yet to sign anyone this summer. Spurs fans are starting to worry their club won?t bring in any reinforcements, and with...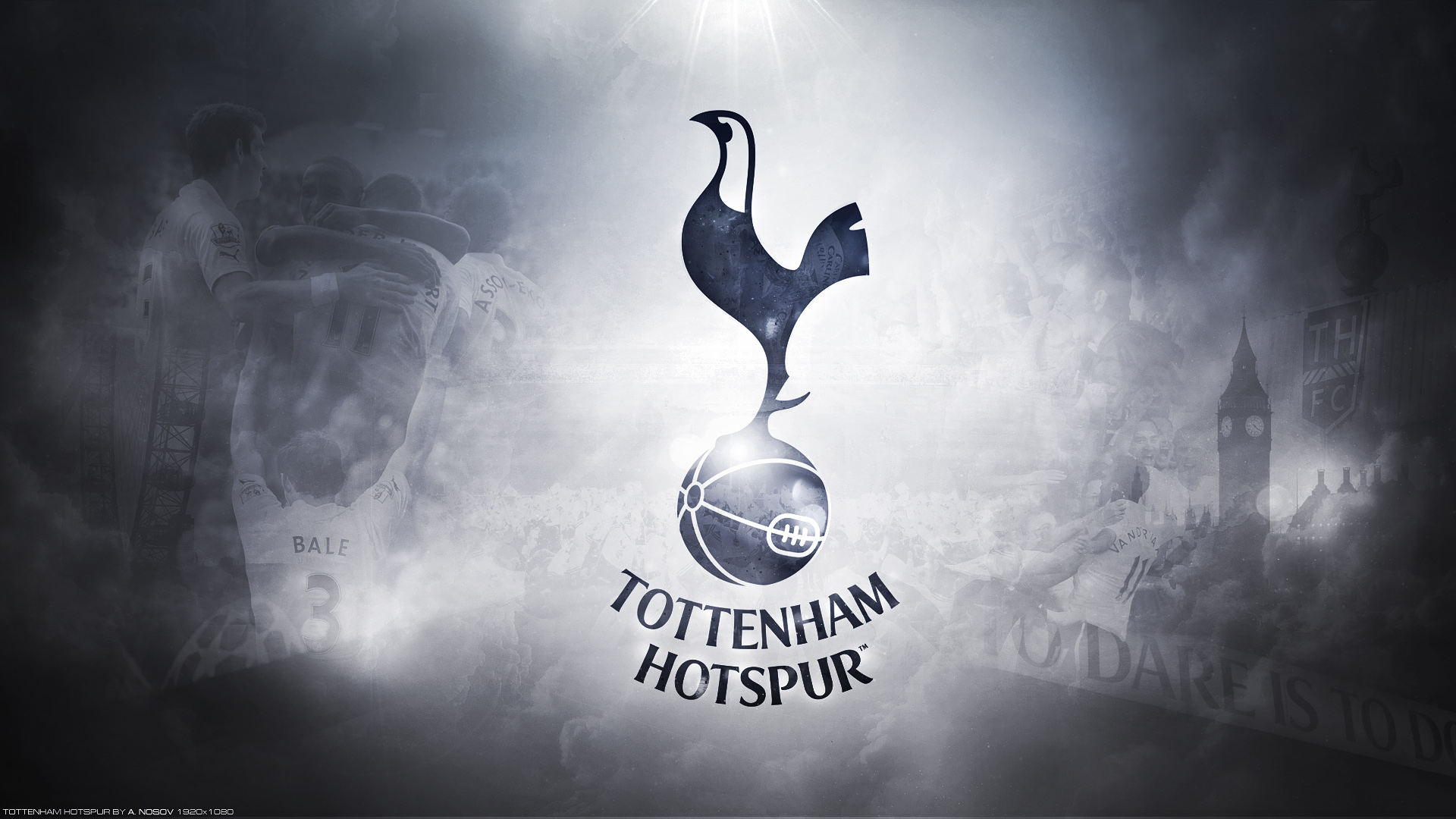 According to a claim in the Norwegian media, Tottenham Hotspur and Arsenal have a ?concrete interest? in Genk midfielder Sander Berge and the player could be heading to England. Dagbladet report Berge could be heading to the Premier League before...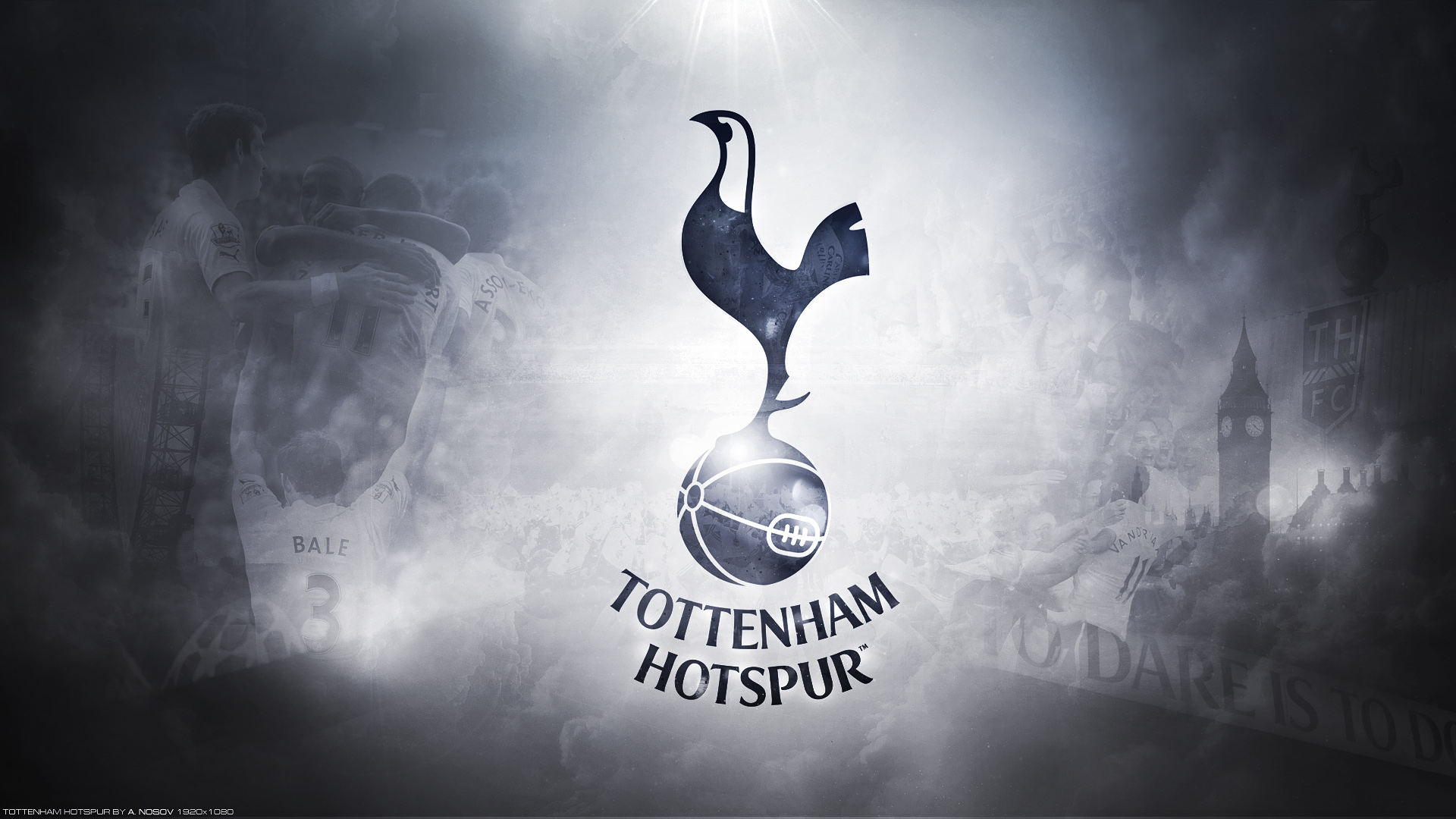 Sporx report negotiations between Fenerbahce and Tottenham Hotspur regarding the transfer of Vincent Janssen are continuing and that the Turkish side are prepared to wait after the English deadline to land the Dutchman. According to Sporx,...
Tottenham have been linked with Tanguy Ndombele since March, when it was reported in France that both Spurs and Arsenal were keen on the player. At that time a figure of ?25m was stated as the starting price Lyon would be requiring for their 21...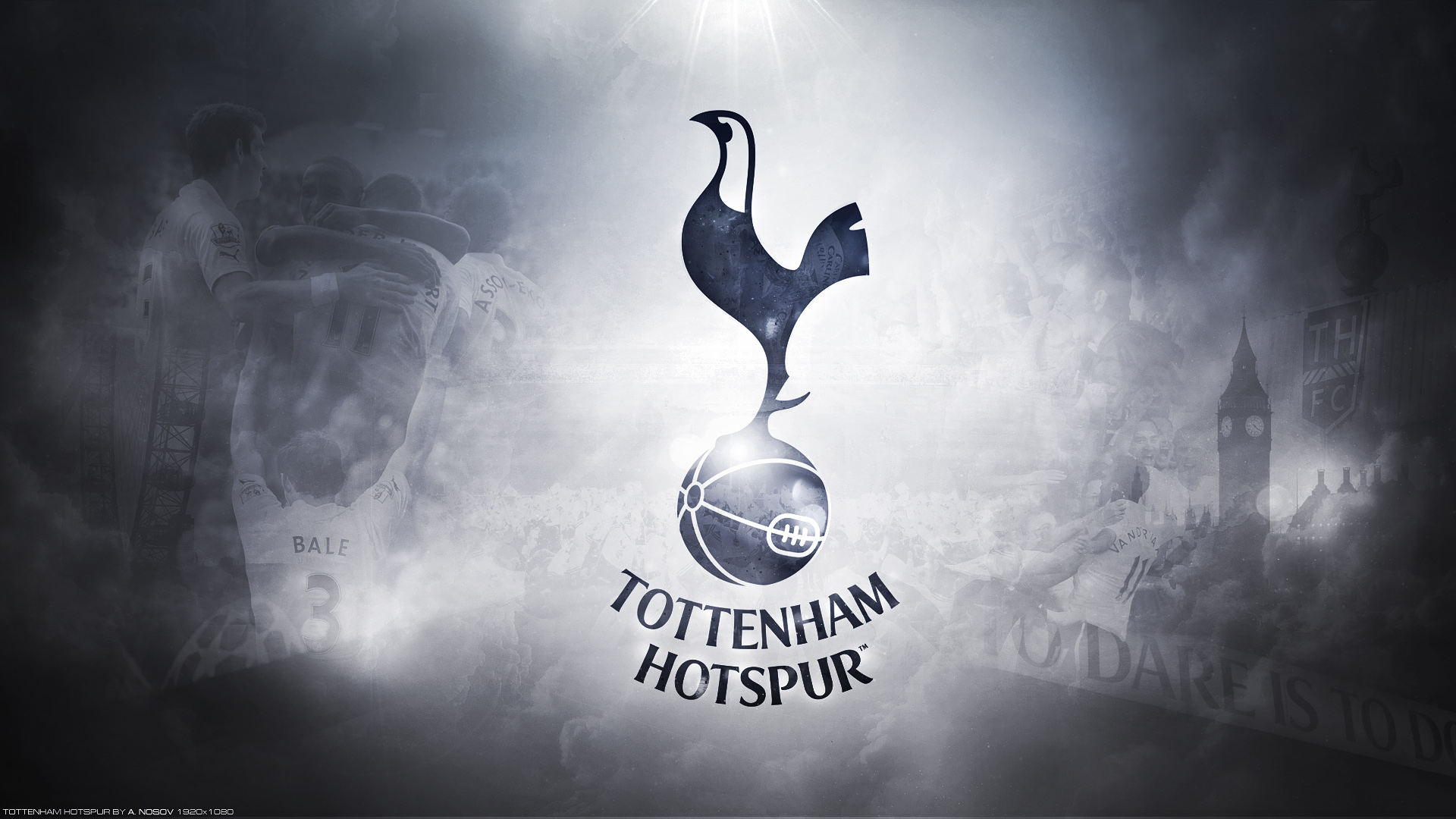 According to a claim in the Turkish media, Tottenham Hotspur forward Vincent Janssen is still insistent on a return to Fenerbahce, but the Turkish club has yet to agree to the Premier League side?s terms. Janssen spent last season on loan...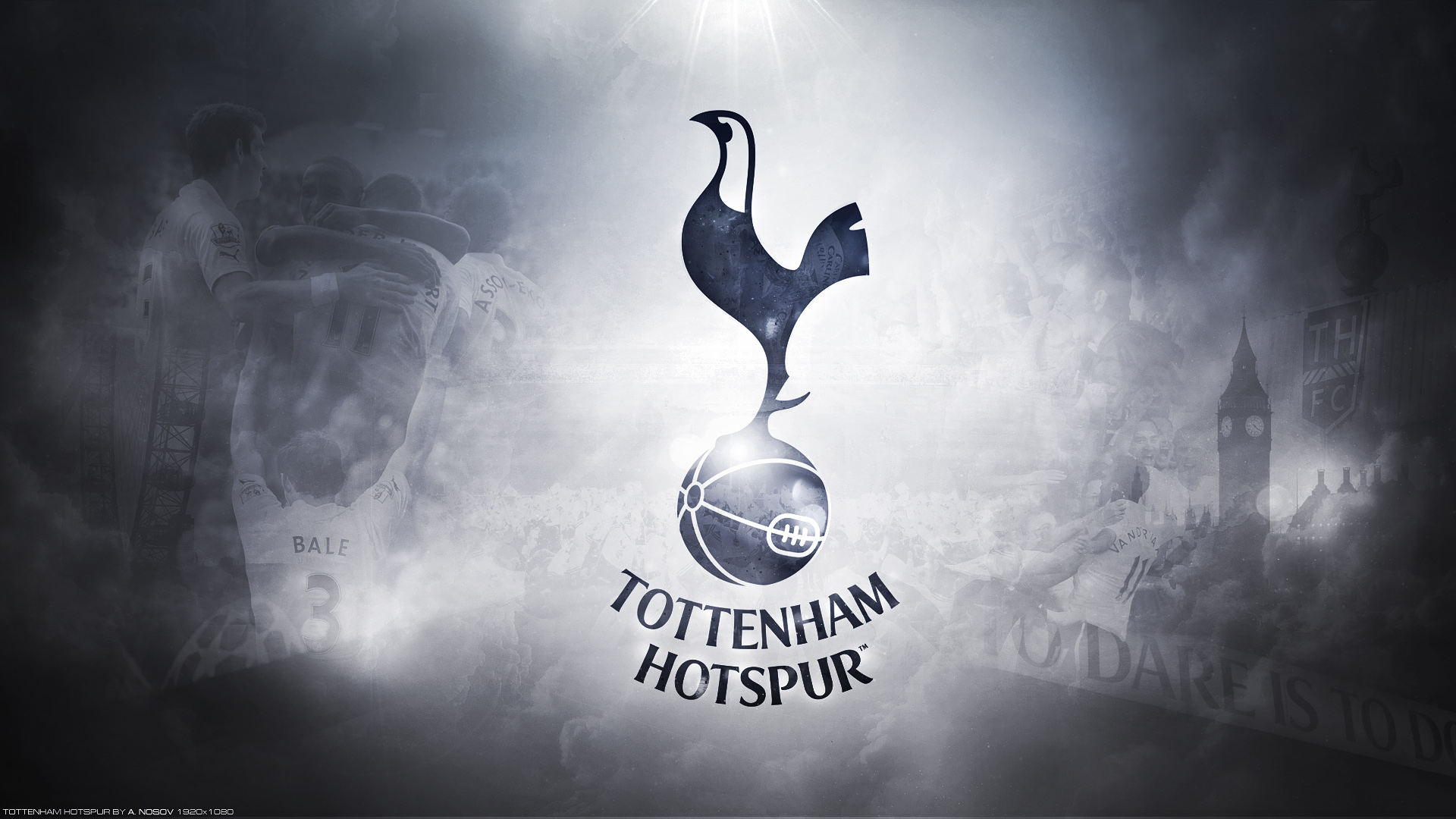 We carried a report from Belgian newspaper Het Nieuwsblad on Saturday, who claimed Tottenham Hotspur midfielder Mousa Dembele rejected the opportunity to join Inter Milan after failing to find a financial agreement. It was also claimed the...
Mousa Dembele has one year left on his contract at Tottenham Hotspur and his agent earlier admitted the midfielder would not sign an extension with the north London club. Juventus, AS Roma and Inter Milan were linked with a move for the Belgium...
On July 31st we covered claims from Italy that Tottenham are keen on Roberto Gagliardini. A 24 year old midfielder owned by Inter Milan, Gagliardini was also said to be interesting Atletico Madrid. Tuttuomercatoweb reported those two were the ?two...
Since Manchester United (or should we say José Mourinho") refuse to let Matteo Darmian leave Old Trafford this summer, Napoli are being forced to look elsewhere to bolster their team at right-back. Among the many names thrown out by Il Mattino...
Exit Wolverhampton, enter Tottenham. That?s pretty much the bottom line of Gazzetta dello Sport?s update on the Joao Mario situation on Wednesday, claiming that Mauricio Pochettino?s side have crawled their way back among the throngs of suitors...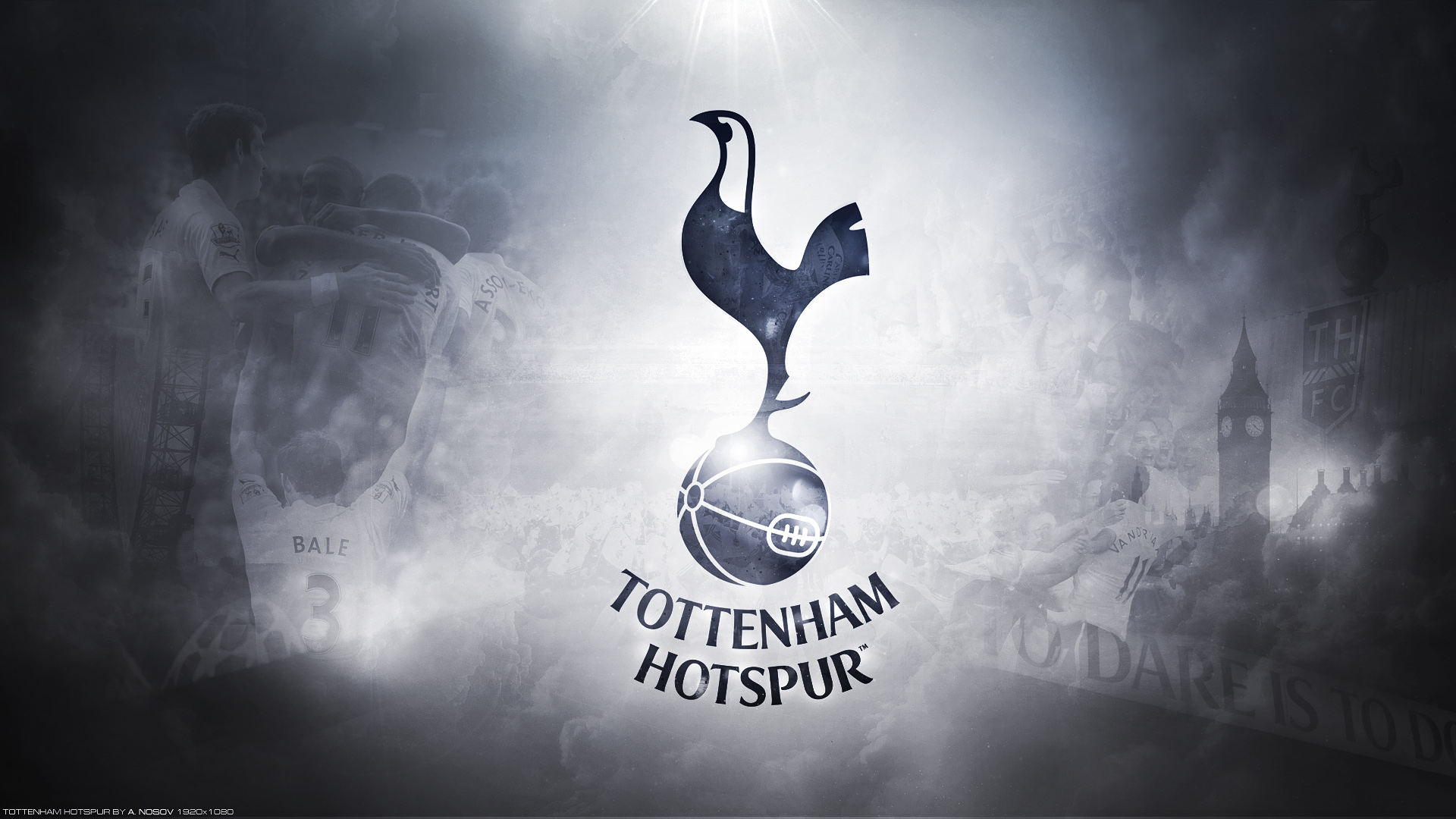 Inter Milan are forever signing players, perhaps getting bored too quickly, and then seeing if they can cash-in in order to sign the next raft of players they can do similar with. Roberto Gagliardini could be the latest in this increasingly long...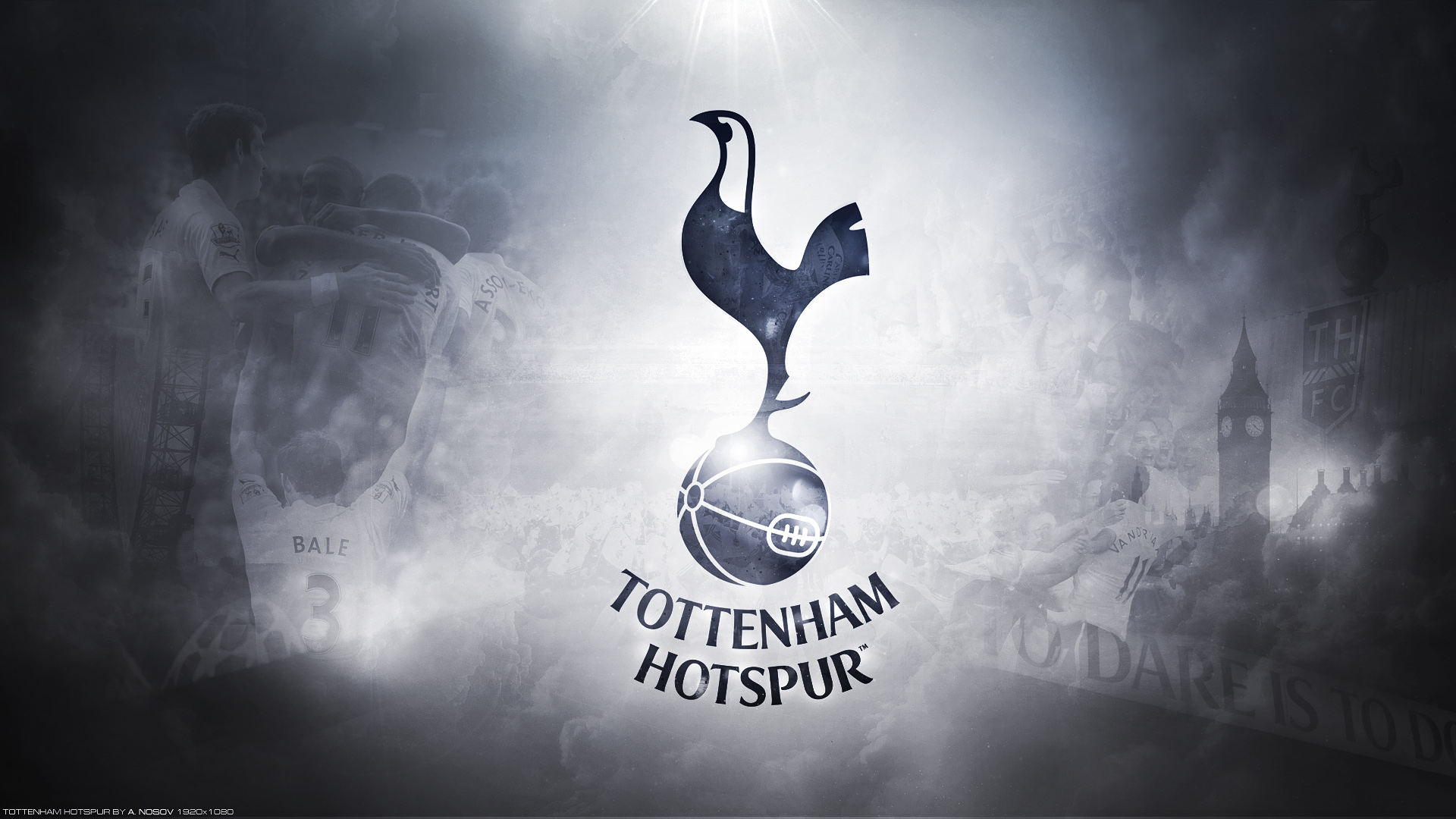 According to a claim in the Swedish media, Tottenham Hotspur have invited Örgryte IS youngster Robin Glavak to train with them next month. Only last month we covered comments from Tottenham scout Wayne Robinson, who confirmed he was interested in...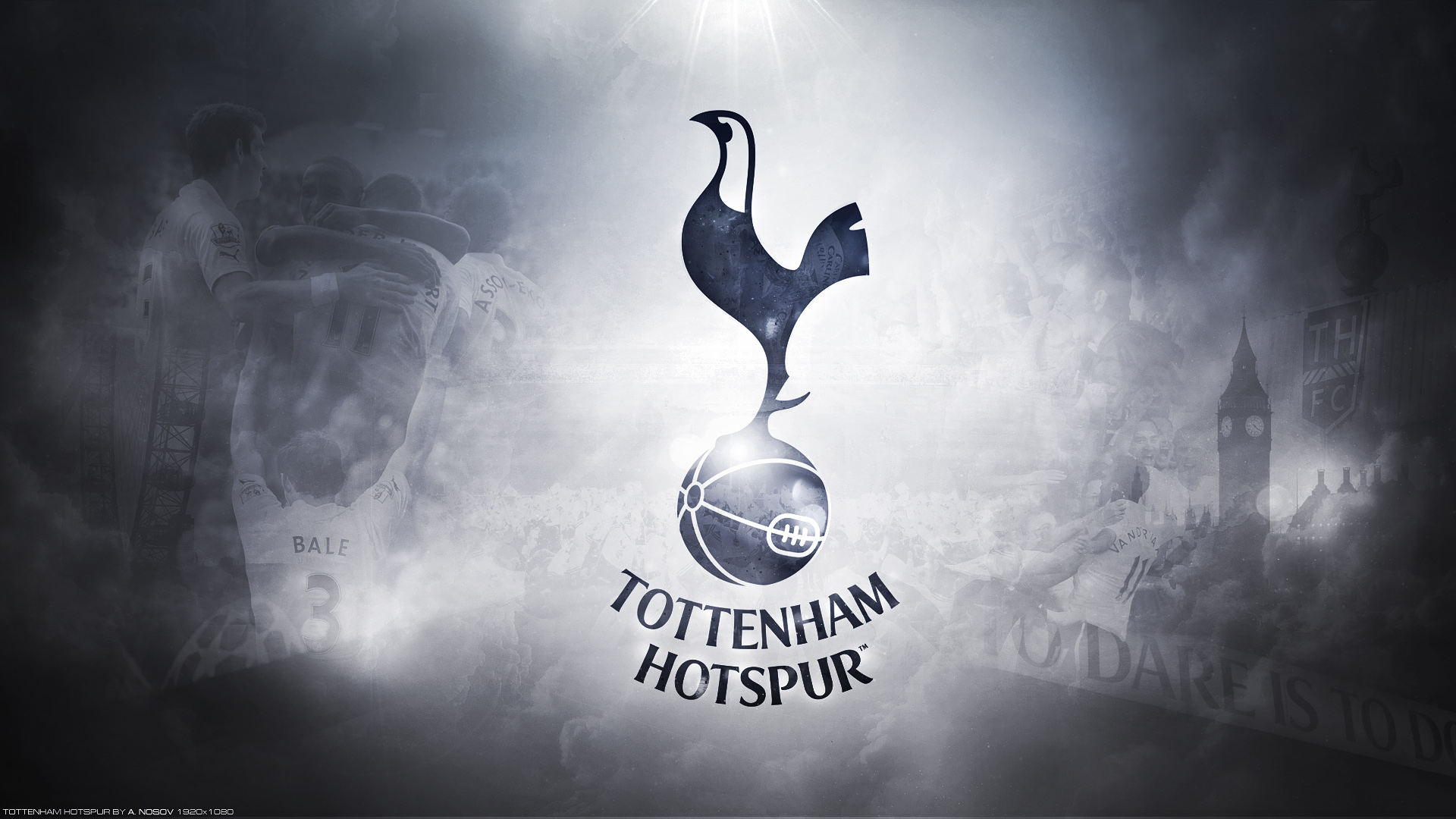 Not for the first time this year, Geoffrey Kondogbia is being linked with a move to Tottenham Hotspur. France Football claim, according to their own information, that Spurs have the midfielder in their sights for a summer transfer. The 25 year old...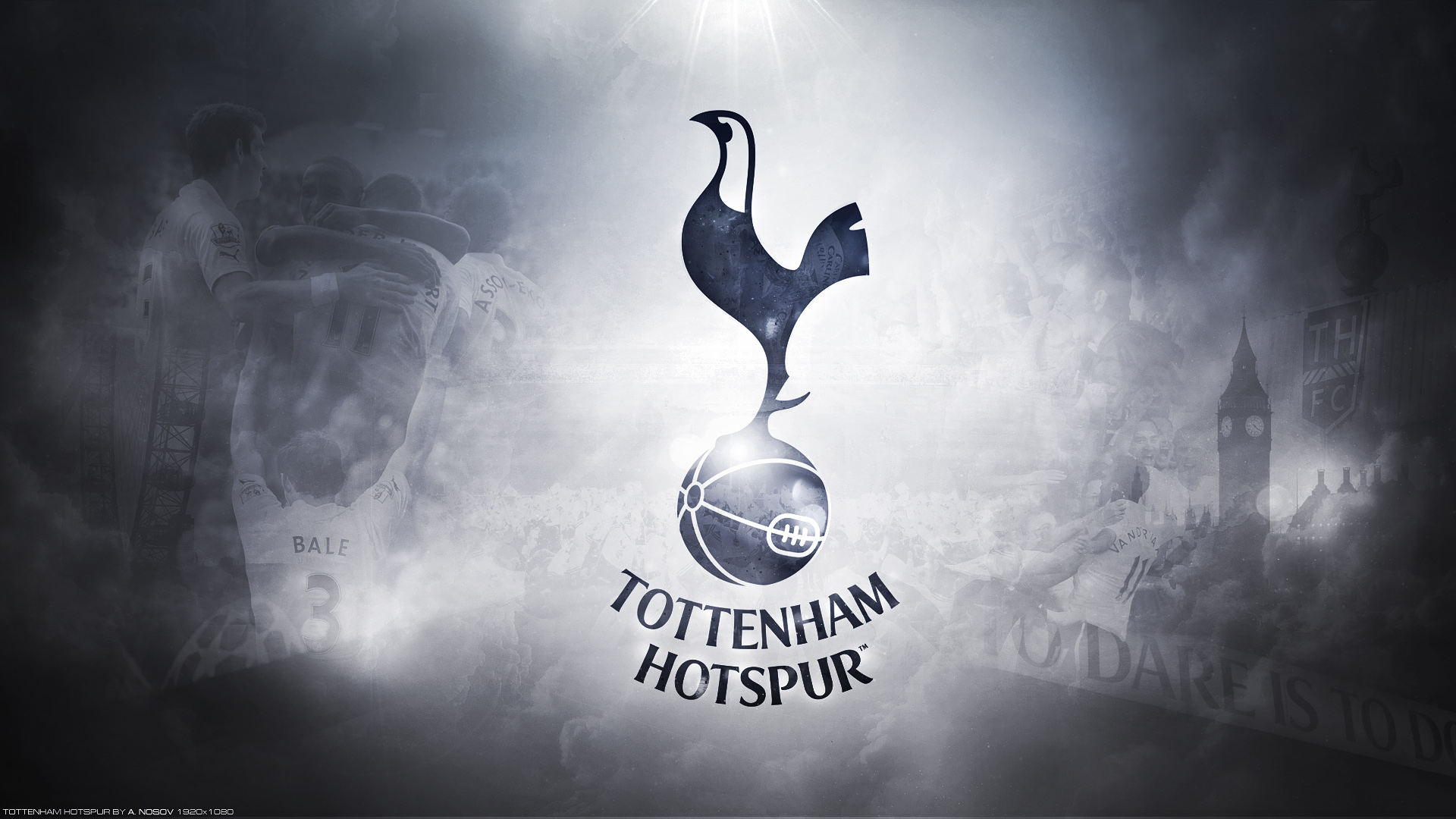 Turkish newspaper Fotomac claim Fenerbahce youngster Omer Faruk Beyaz is a target for Tottenham Hotspur. The 15 year old attacking midfielder is currently seen as one of the best youth players in Turkey and Fotomac have reported the player is...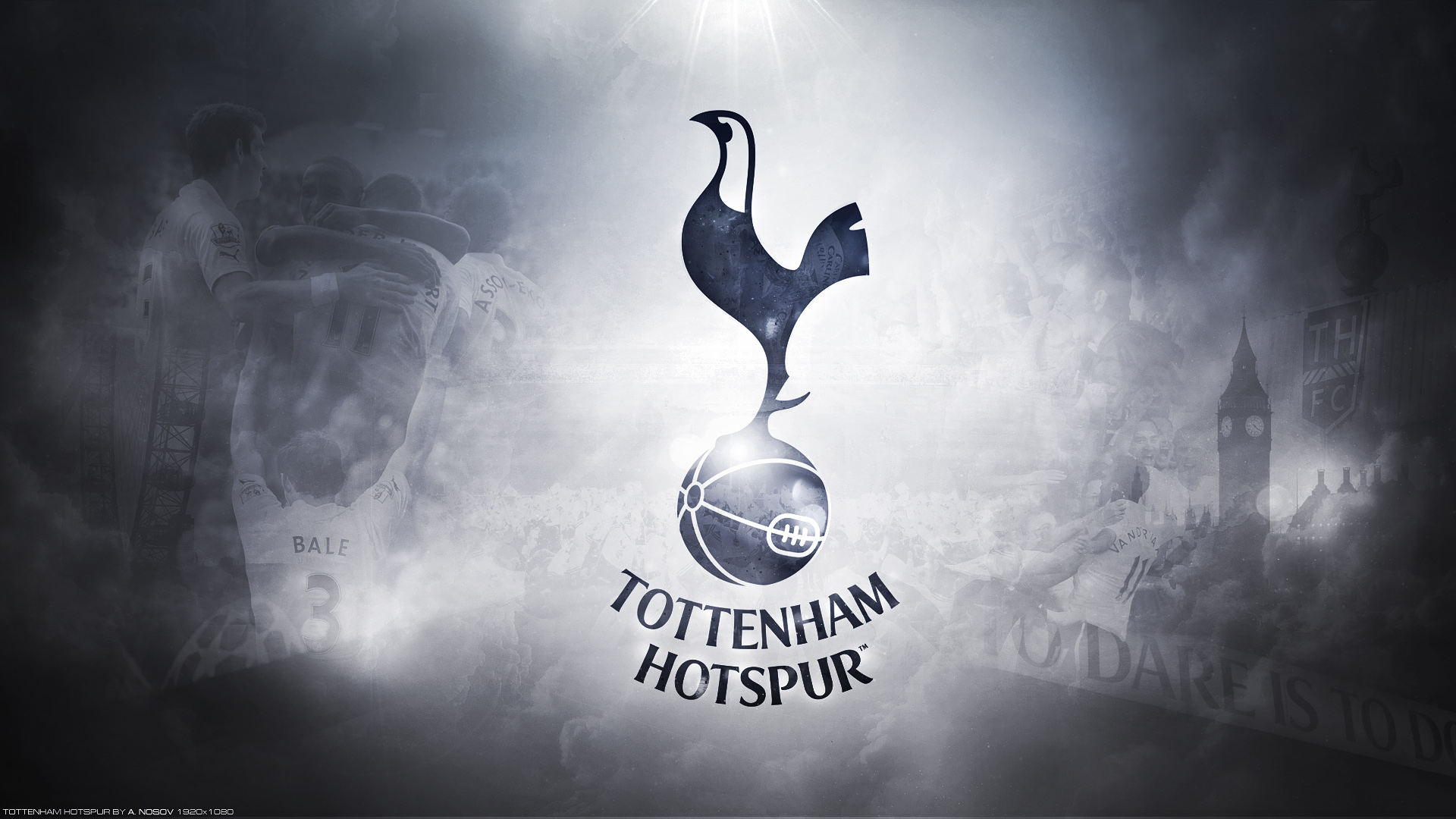 Earlier on Monday, France Football claimed that Tottenham had ?entered into discussion? regarding a potential deal taking Geoffrey Kondogbia from Valencia to London. We covered that here, but it appears, at least from the player?s end, that this...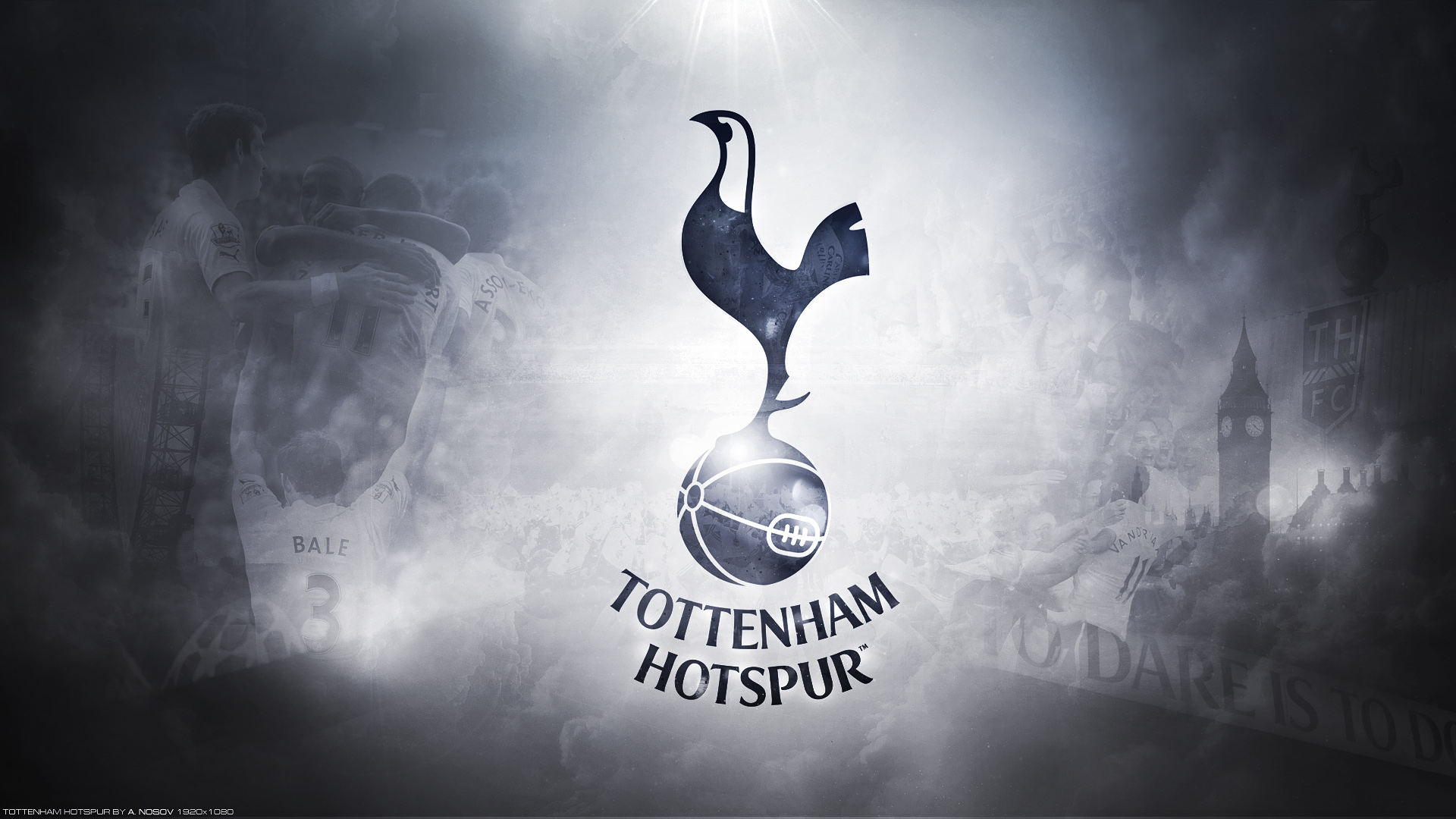 Milliyet claim Fenerbahce are to pull put of a deal for Tottenham Hotspur forward Vincent Janssen, despite reports last week the Istanbul club are closing in on the Dutchman. Janssen has been linked with a return to Fenerbahce throughout this...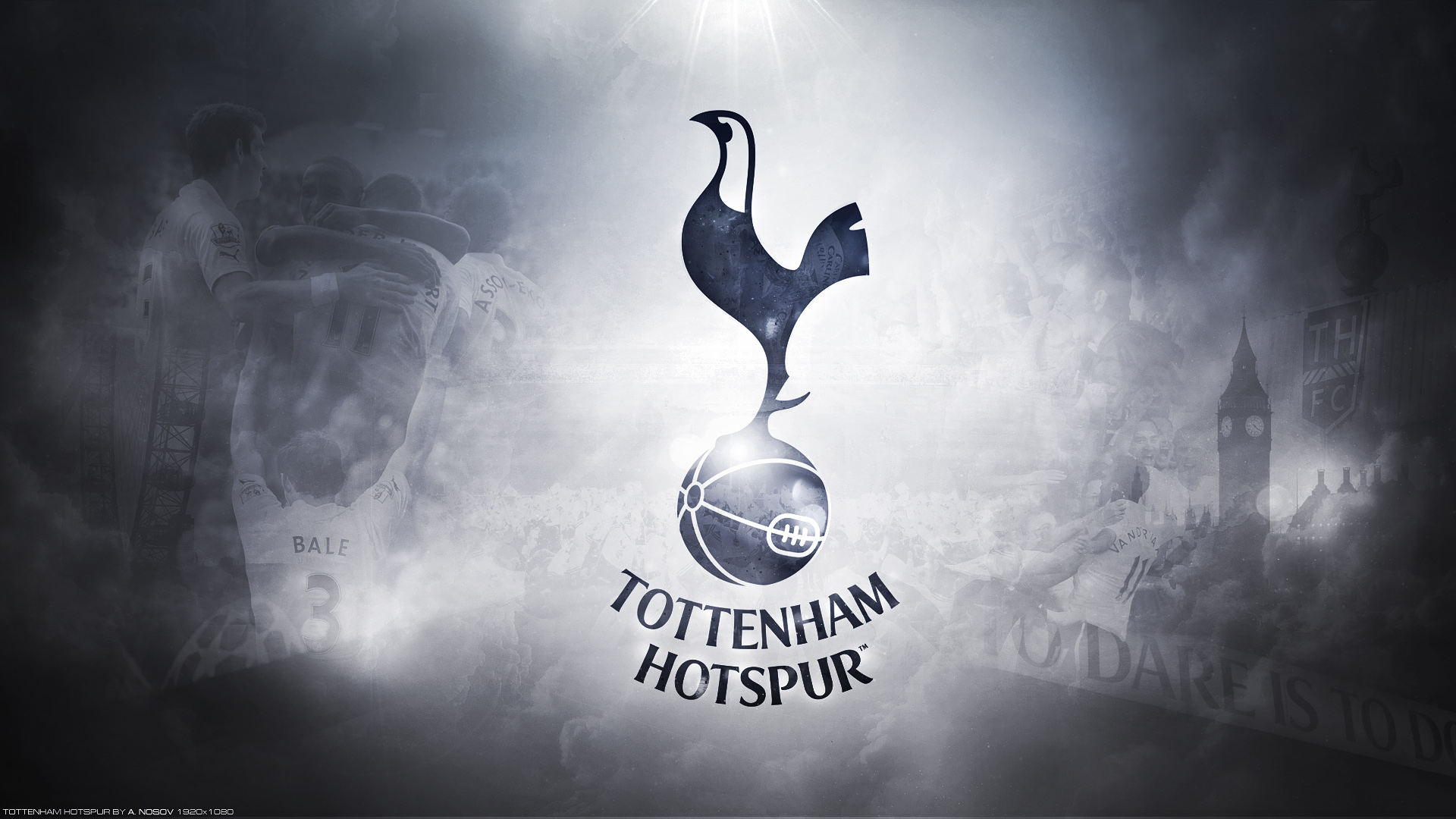 Barcelona were successful in beating AS Roma in signing Malcom from Bordeaux earlier this week. The Italian capital club had agreed a deal in principle with the Ligue 1 outfit for the Brazilian and the deal was confirmed by Roma on Monday. However,...
There is a claim in the Turkish media that Tottenham Hotspur forward Vincent Janssen could arrive in Istanbul by the end of the week to sign for Fenerbahce. The Dutchman has been linked with a move to the Turkish side this summer following his loan...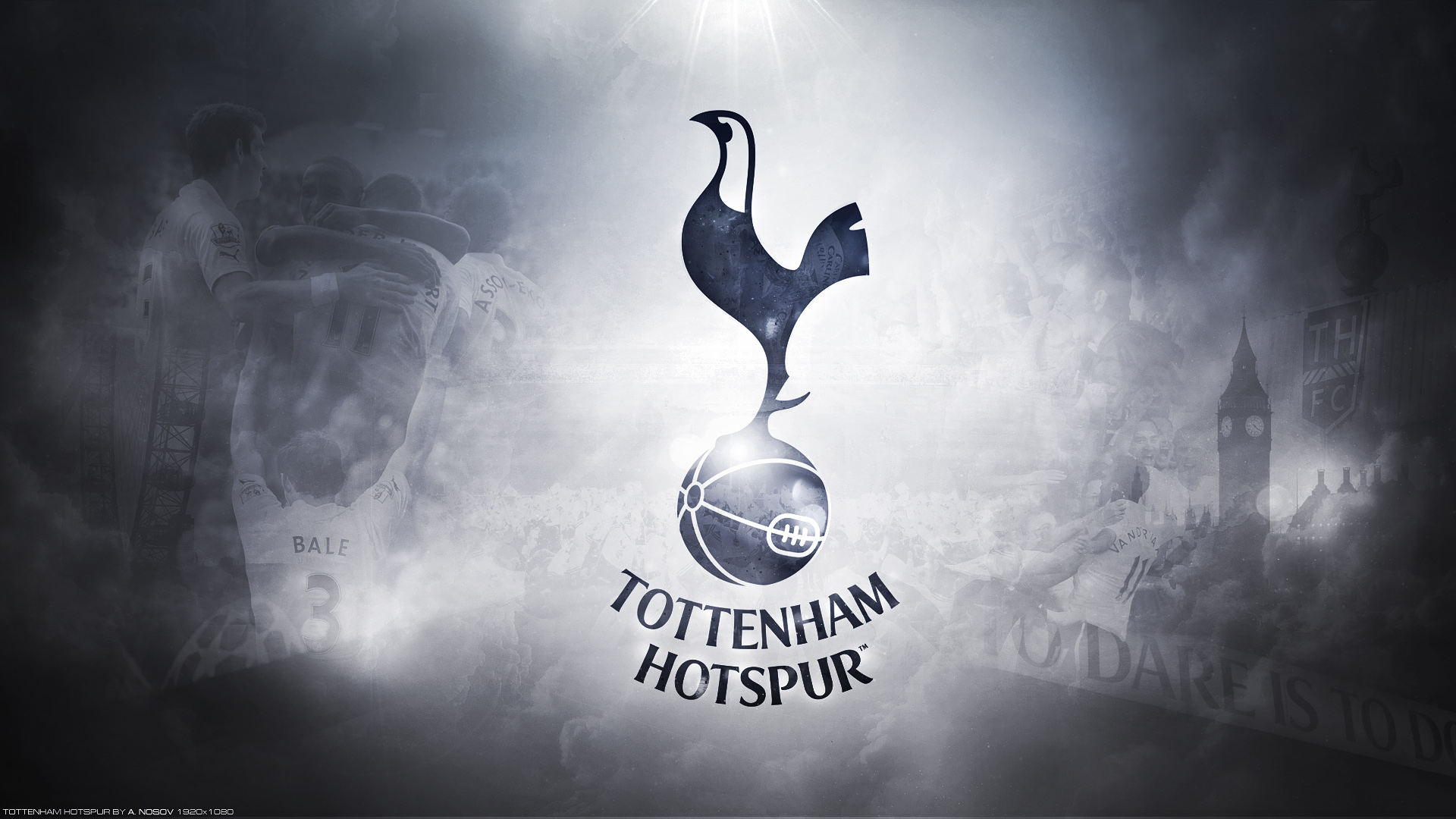 While enjoying his vacations in his home country, Tottenham Hotspur player Lucas Moura has given a funny interview to
Toby Alderweireld is still a Tottenham Hotspur player. Rumours have been around for months, and yet rather than things heating up it's become one of the stalest potential transfers around. Manchester United or someone else could change that in a...
Fanatik report Fenerbahce are now very close to loaning Tottenham Hotspur forward Vincent Janssen for another season. It's been well documented in the Turkish press that Fenerbahce are looking to loan Janssen again and have been in talks with the...
Toby Alderweireld is the Tottenham defender getting the most transfer attention this summer. A move was continually up talked before the World Cup and has carried on the same way since. The Belgian media have repeatedly linked him with PSG but the...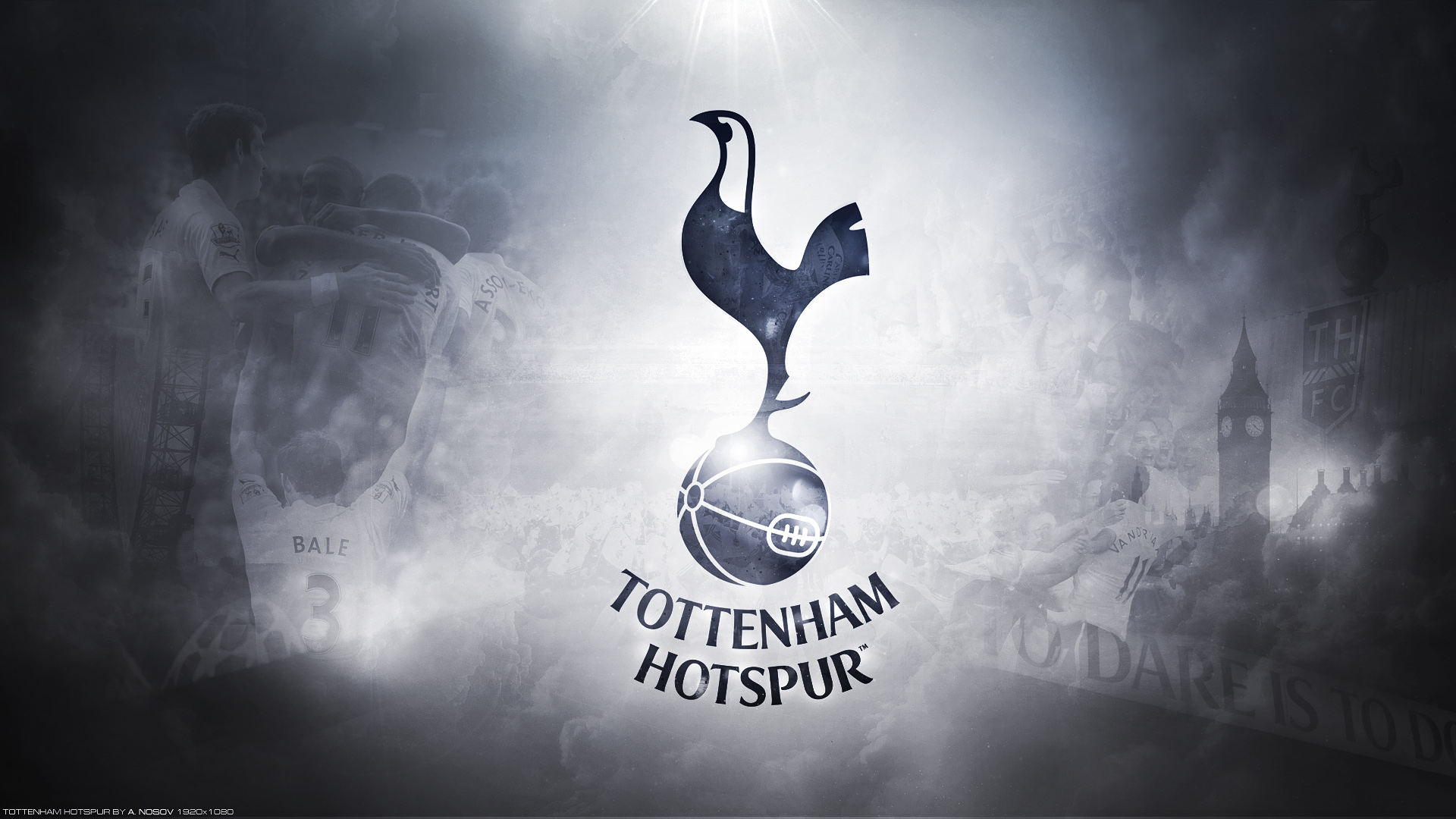 Turkish newspaper Sabah report Fenerbahce are looking to re-sign Vincent Janssen from Tottenham Hotspur on a loan deal, with a mandatory redemption clause. Sabah say Besiktas completed a similar deal last summer when they signed Jeremain Lens from...
All throughout the World Cup, the Italian press were adamant Inter would make a move for Tottenham?s Mousa Dembélé when Belgium?s time in Russia came to an end. Once that was over, we were blessed with articles about how the Chinese Super League...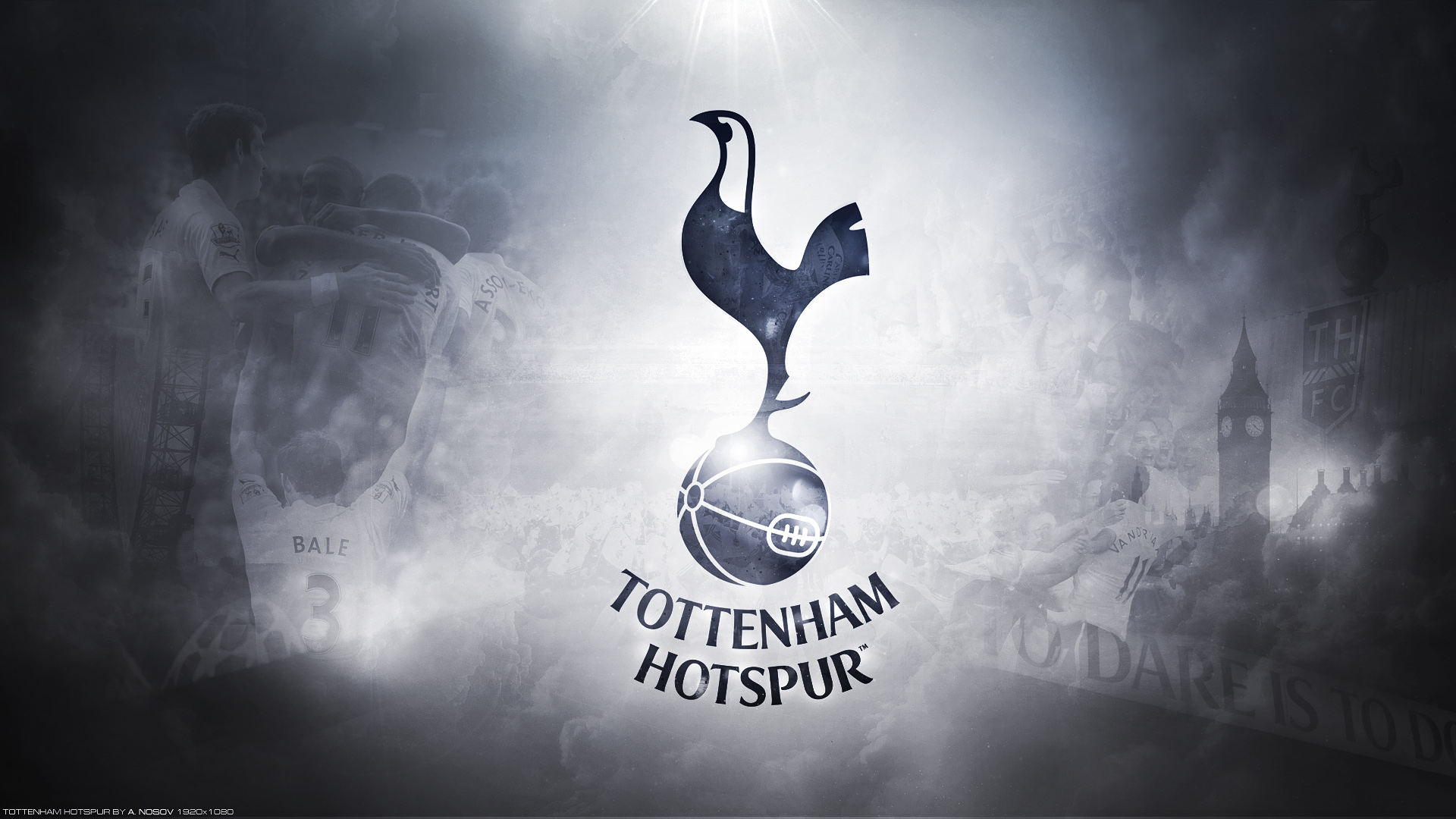 While Hugo Lloris isn?t going anywhere just yet, Tottenham might, in the near future, have to start thinking about who will replace the France international between the Wembley and, soon, Tottenham Hotspur Stadium sticks. The 31-year-old recently...
Steven N'Zonzi's call-up for the World Cup did a lot to raise his status after a difficult season with Sevilla. The midfielder wants to leave his club and has been involved in several controversies there over the past year. When in Russia,...
Tottenham Hostpur have spotted a young Norwegian goalkeeper they'd like to have a closer look at, reports Stavanger Aftenblad. Isak Midttun Solberg has only recently turned 15 years of age but he's already 6ft 2in so it seems like goalkeeping...
With a World Cup title added to his CV, Hugo Lloris could have, at the age of 31, decided it might be time to hang up his boots, at least internationally. Few would hold it against him, allowing him to focus on his club career as he moves towards...
With Tottenham Hotspur and Fenerbahce finding it difficult to reach an agreement over Vincent Janssen, Fotomac report the forward has personally become involved in the talks Last week we covered reports from Turkey that Fenerbahce are looking to...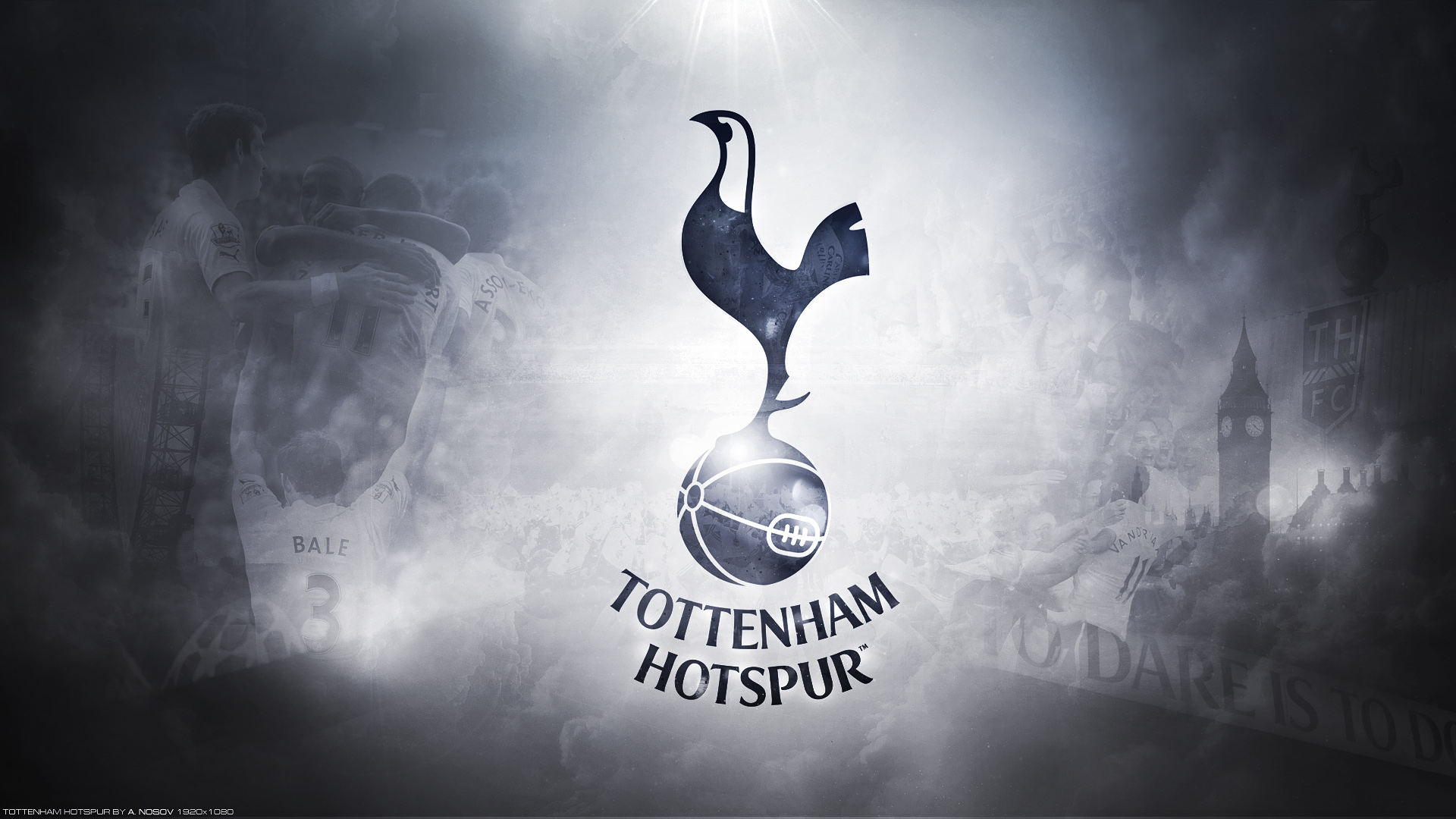 Arsenal are the Premier League club who have been linked most with Steven N'Zonzi. The Gunners have routinely been thrown into many stories linking the Sevilla player with an exit and there's repeatedly felt at least a little something in...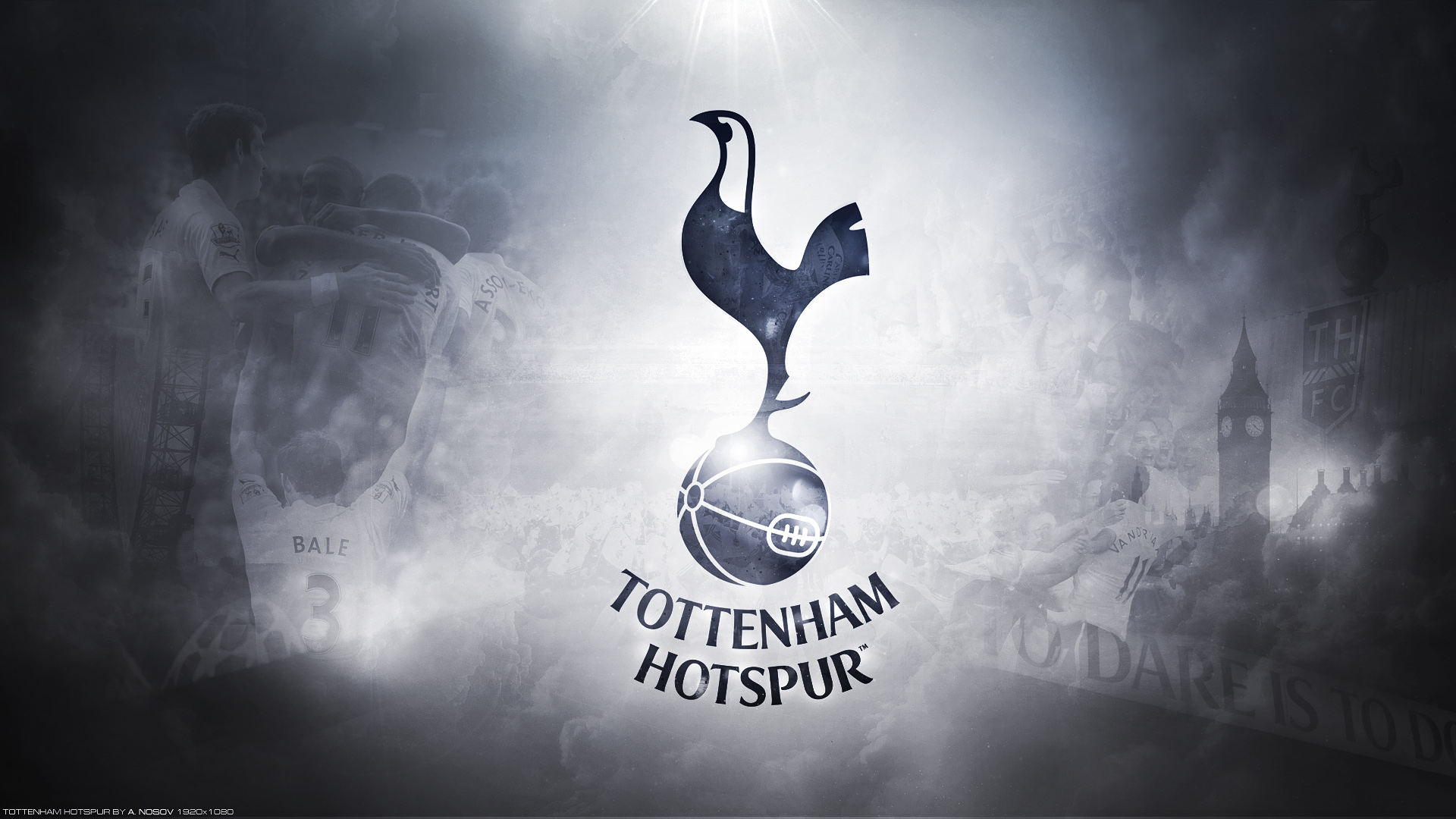 On the face of it, Benjamin Pavard looks like a great option for Tottenham. The 22 year old has plenty of time to improve and is very flexible in his position, able to play in central defence, midfield, and also at right back. With Toby...
The World Cup is finally over and with just a few weeks left of the transfer window, for English clubs, business is going to need to speed up. Tottenham know they have a situation with Toby Alderweireld, it was evident towards the end of last...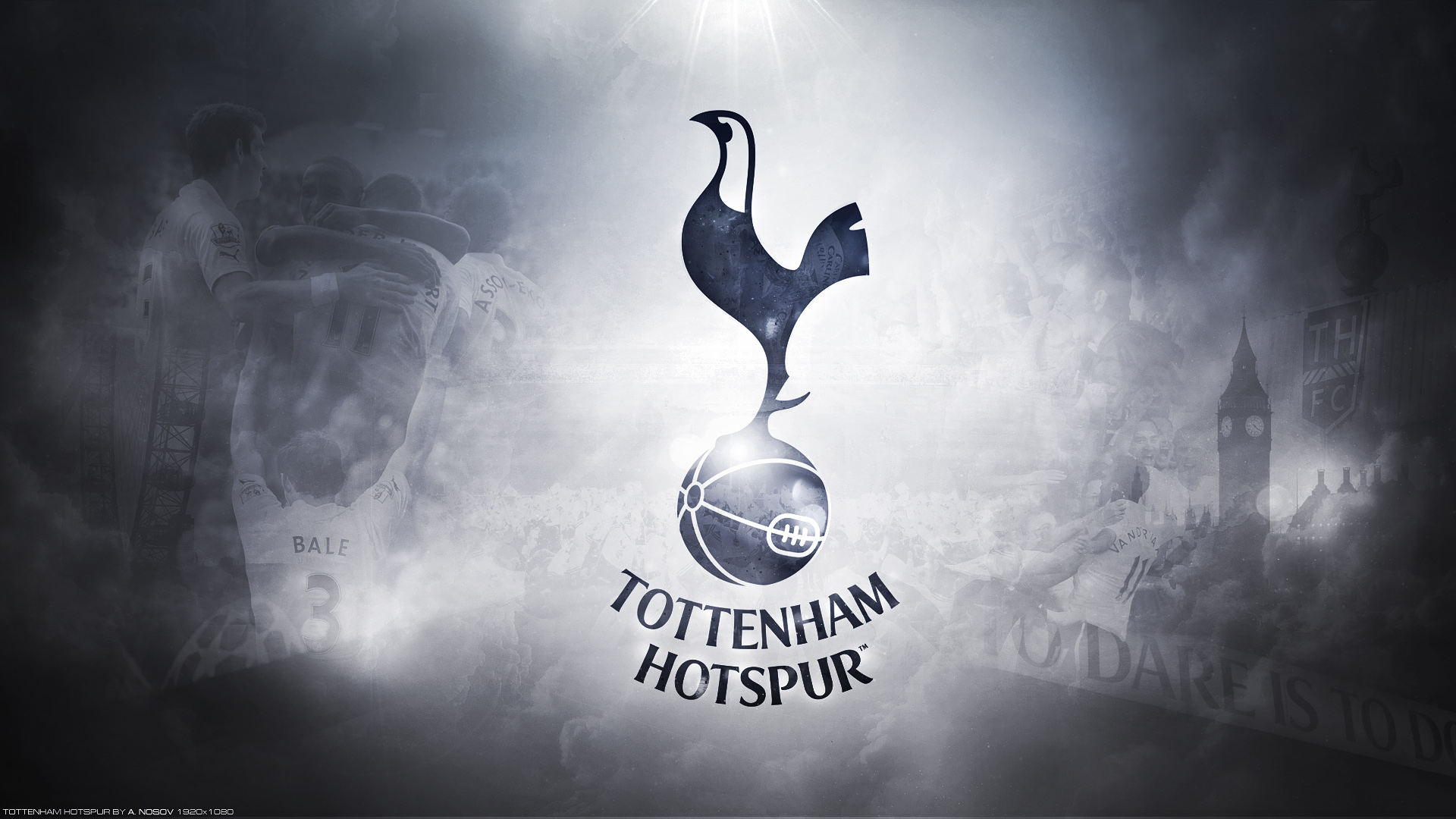 Sometimes we like to take a break from the transfer madness and cover some more light-hearted stories, like the one of Mousa Dembélé and his choice to not wear any underwear when going to the tailor's. The anecdote comes from Eric Simonofski, the...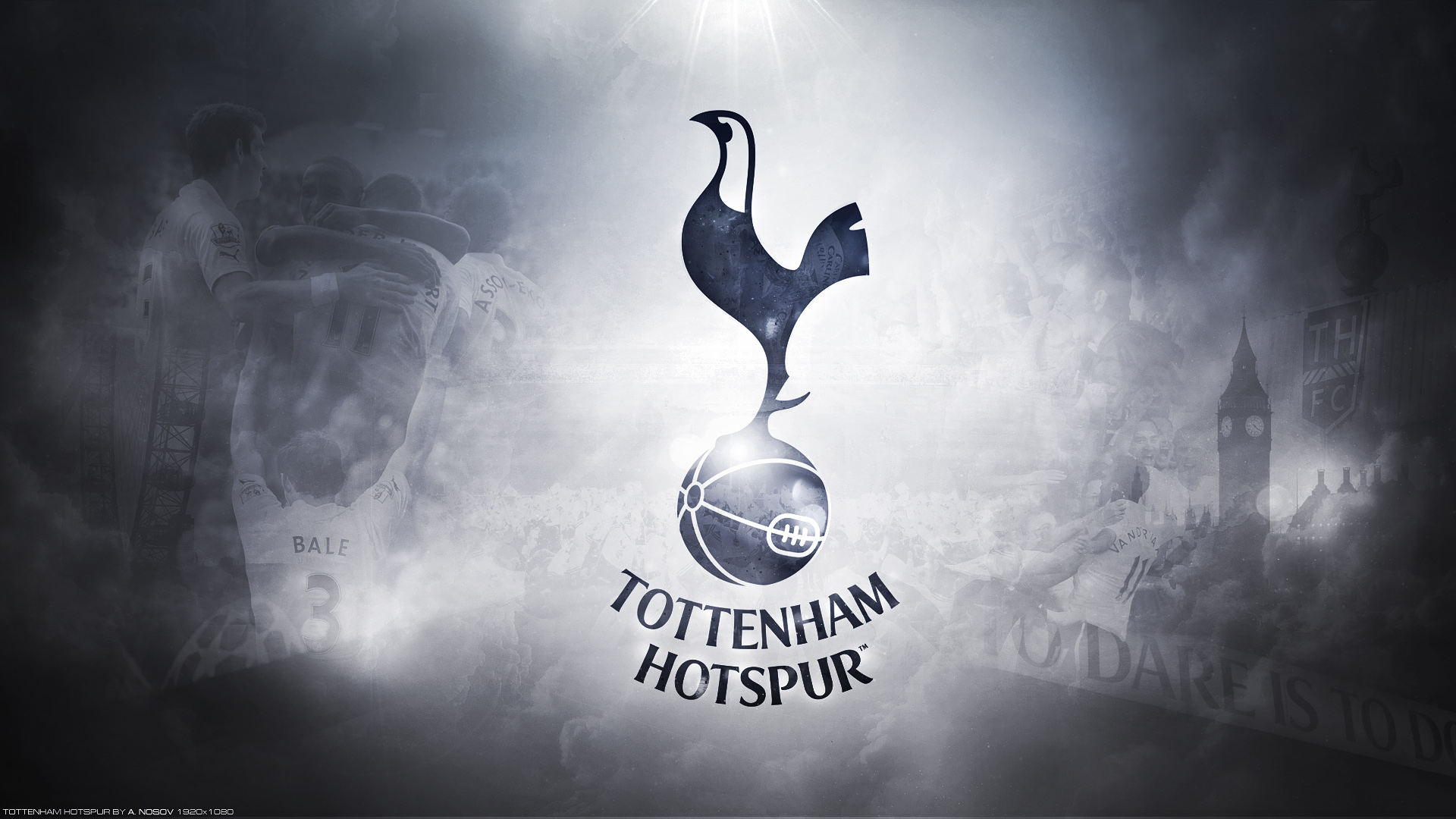 It was nearly the perfect World Cup for Hugo Lloris. The Tottenham goalkeeper had made some magnificent saves throughout the competition, especially the one against Uruguay, and his team were 4-1 in a World Cup final, and then he made a...
There are five Premier League players in L'Equipe's Team of the World Cup, and whilst four of those may have been expected before the tournament, Kieran Tripper probably wasn't. Paul Pogba, Eden Hazard, Kevin De Bruyne and Thibaut Courtois...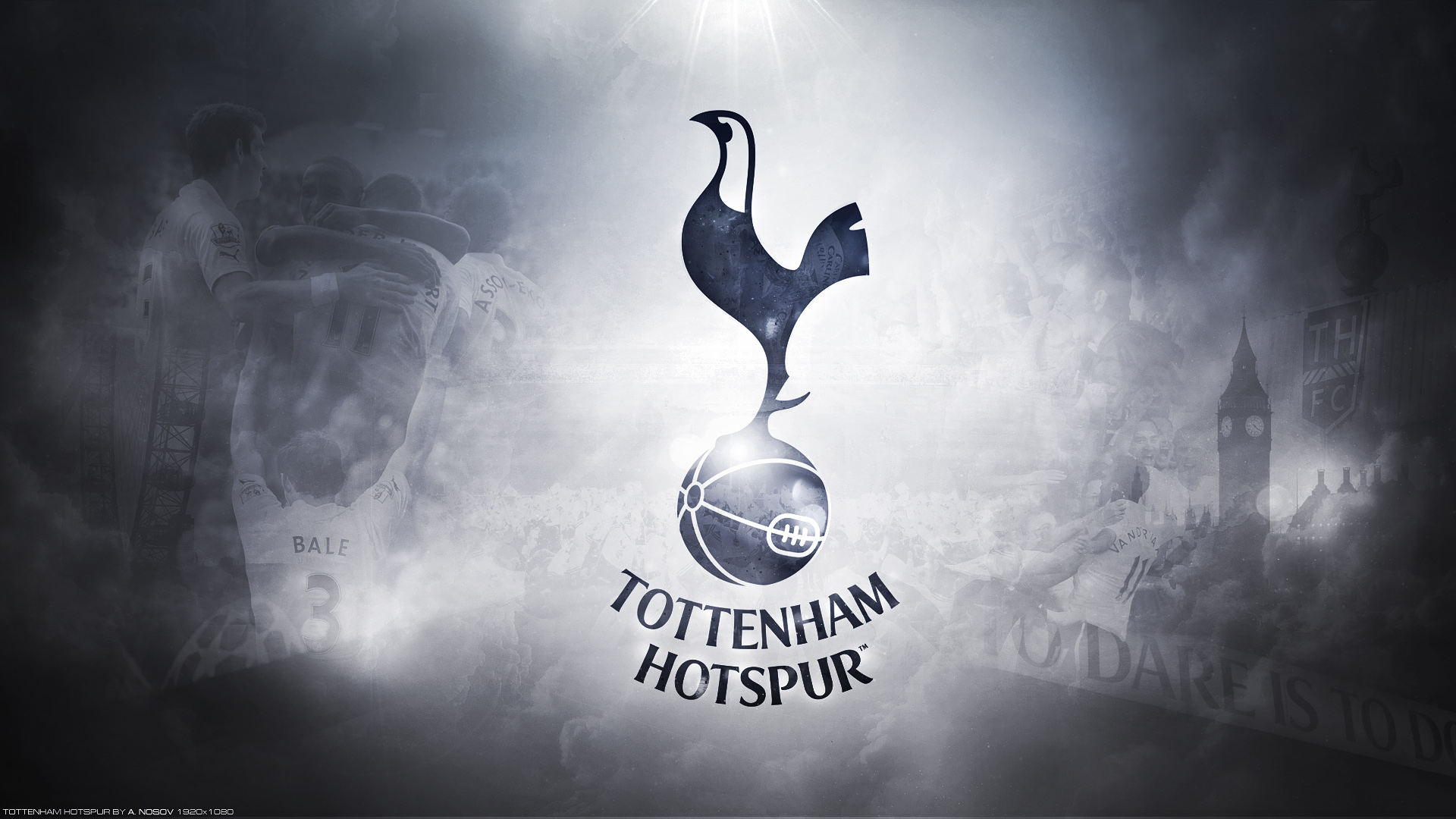 According to a claim in the Italian media, Inter Milan are growing tired over their pursuit of Tottenham Hotspur midfielder Moussa Dembele. The Belgian international has been linked with the Serie A side in this transfer window after reports he...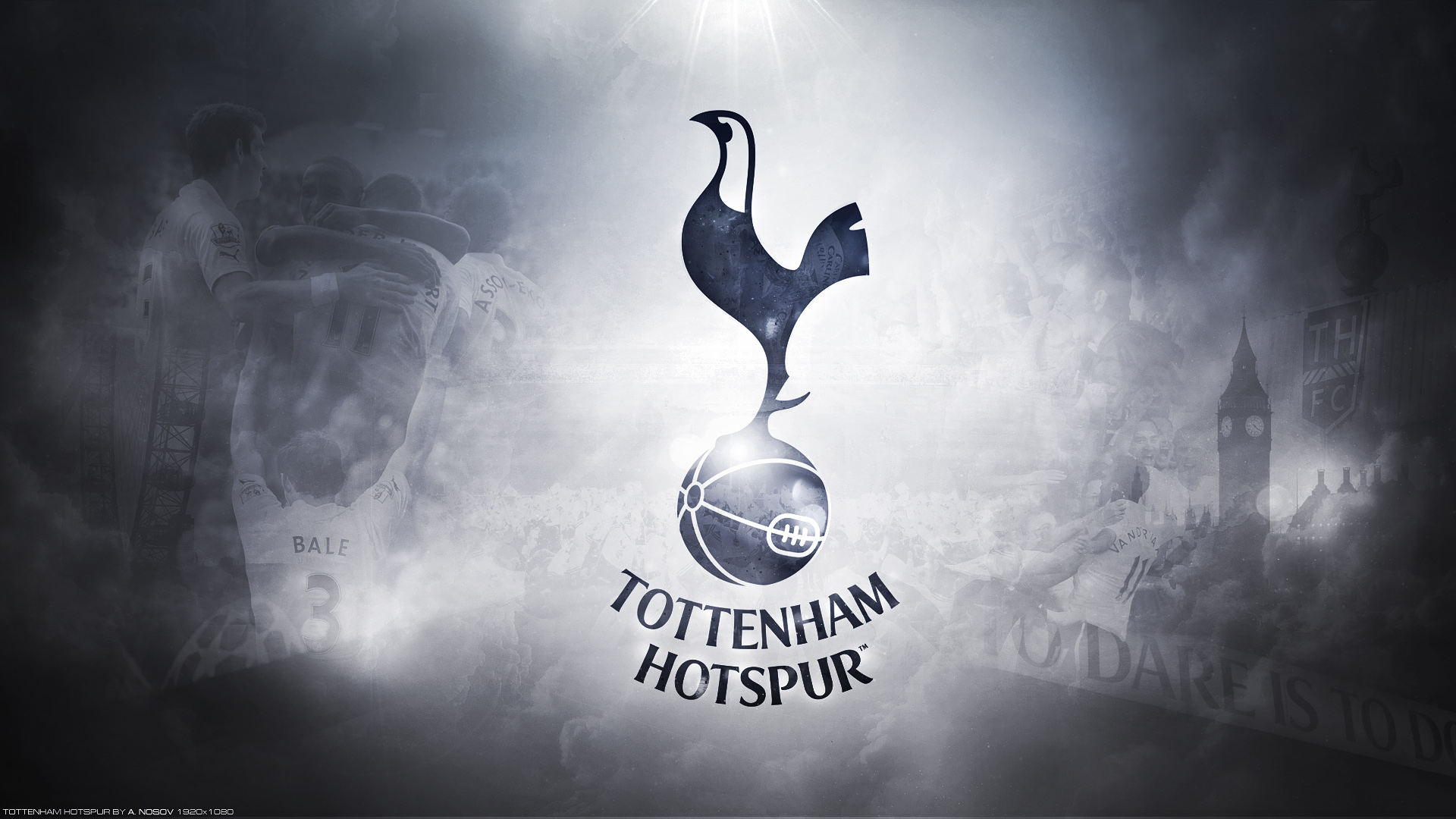 According to a claim in the Turkish media, Fenerbahce are looking to hold talks with Tottenham Hotspur midfielder Mousa Dembele. The Belgian international could leave the Premier League club this summer and has already been linked with moves to...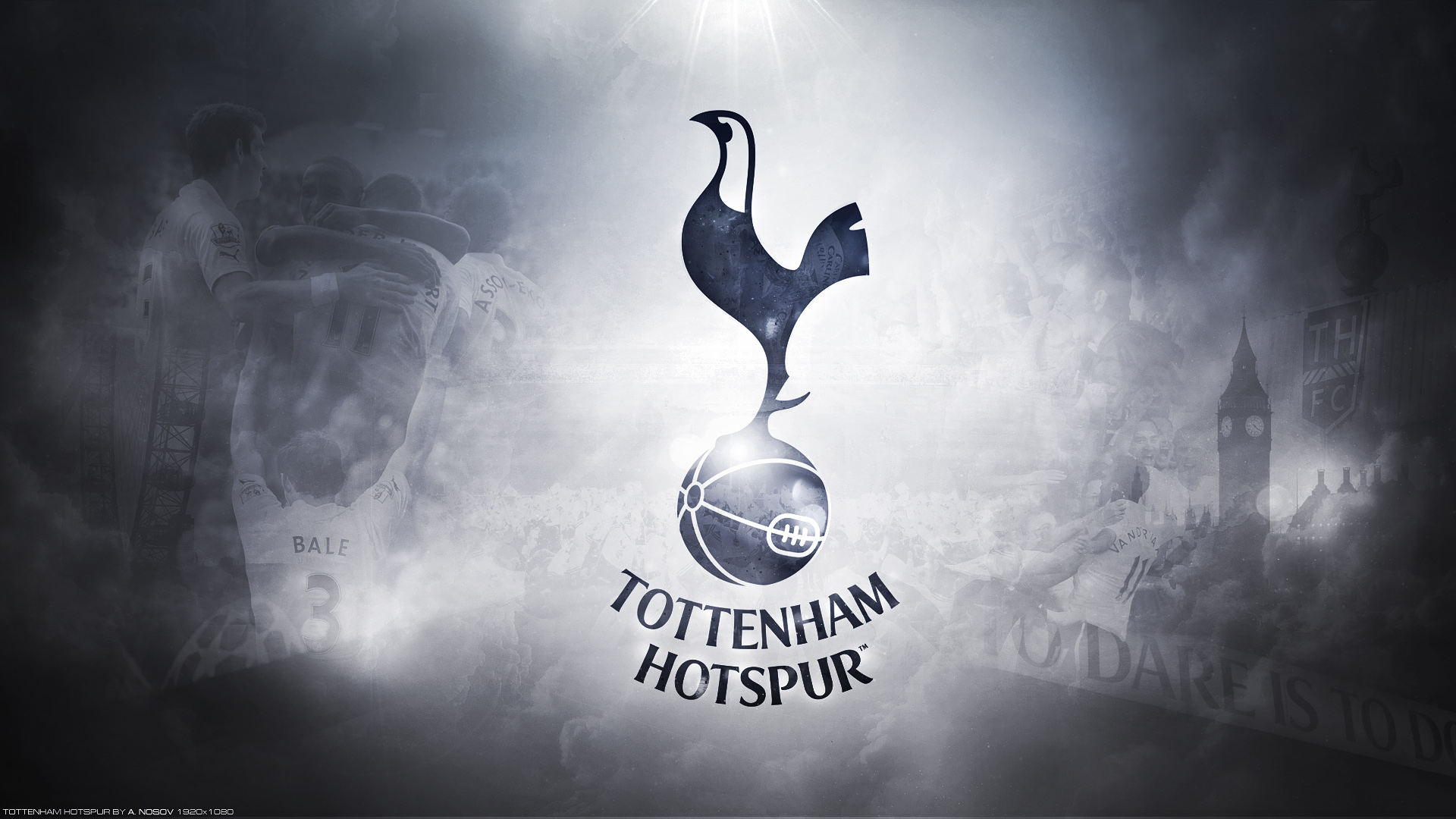 While not a saga per se, Danny Rose to Paris Saint-Germain has been an ongoing story in France for the nine months or so, very on and off, but poking its head around the corner enough to stay relevant. The first we saw of it was in Le Foot, who...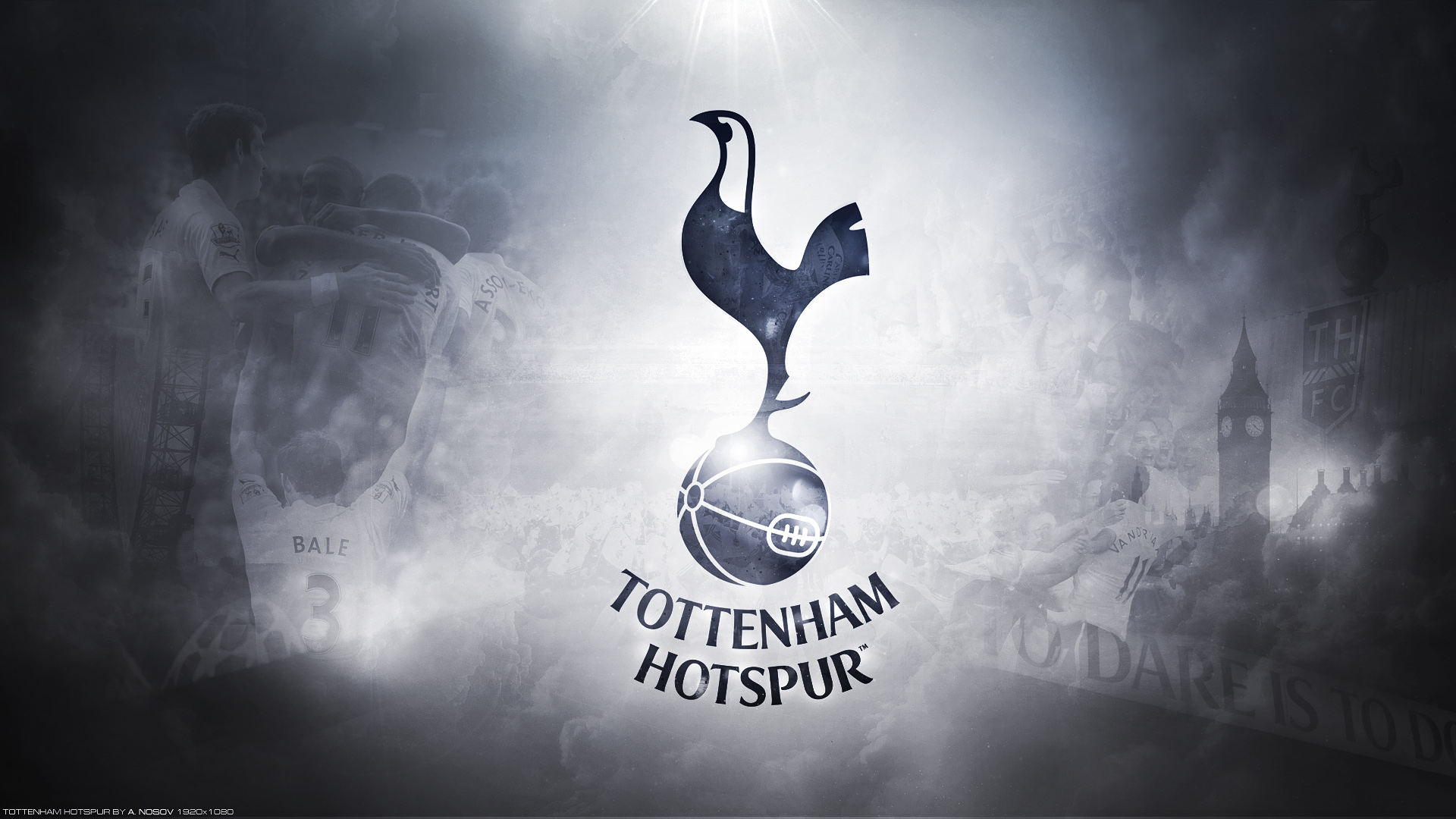 Gonzalo 'Pity' Martinez's agent seems to be doing a mini tour of Europe speaking to clubs who are interested in his client. Martinez is a 25 year old attacking midfielder who can play on either side or through the middle, and he's been at...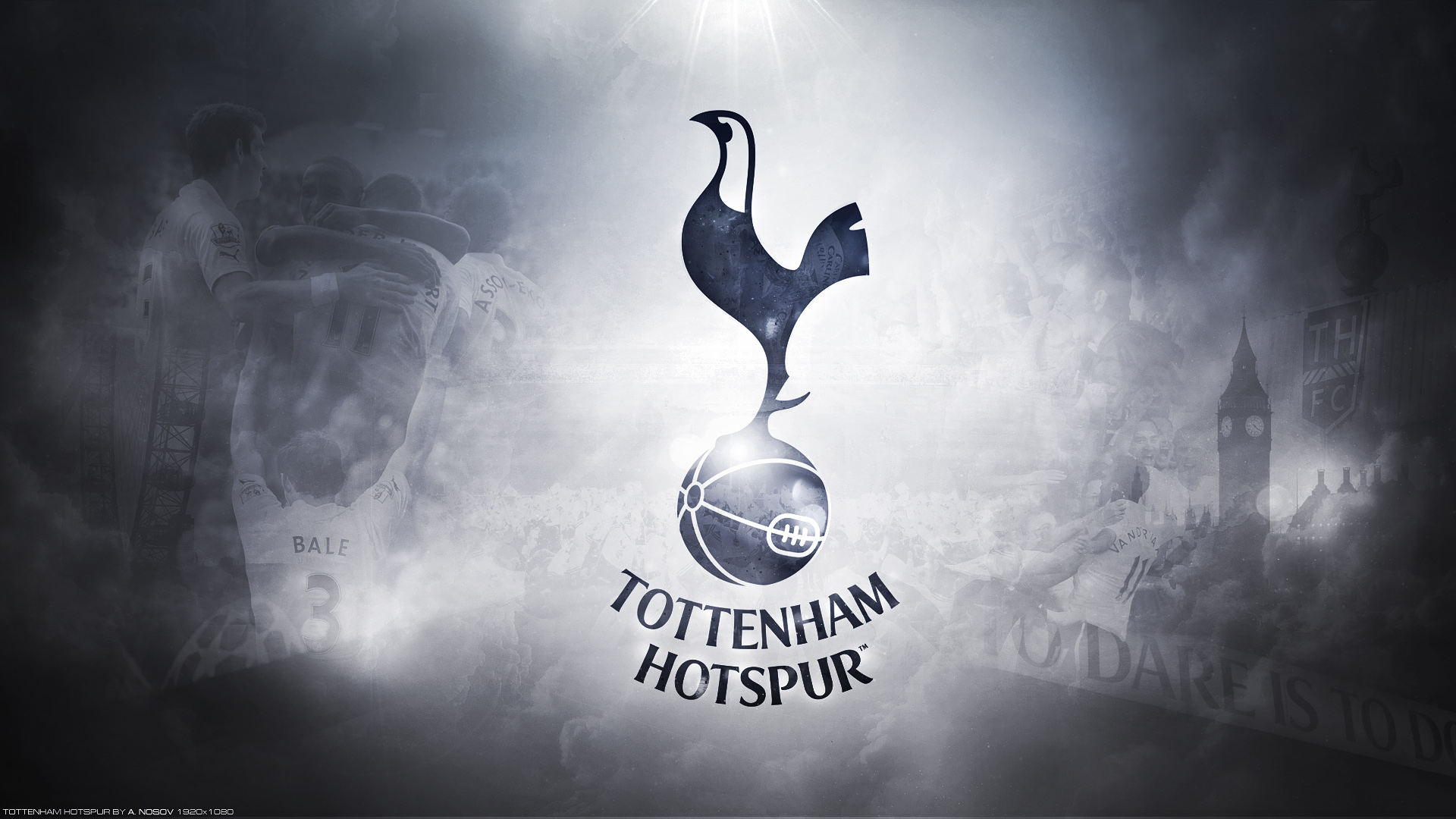 Fanatik report Fenerbahce are looking to complete the loan signing of Tottenham Hotspur forward Vincent Janssen before the start of the season. The Turkish newspaper say Fenerbahce are currently down to the bare bones after Roberto Soldado's...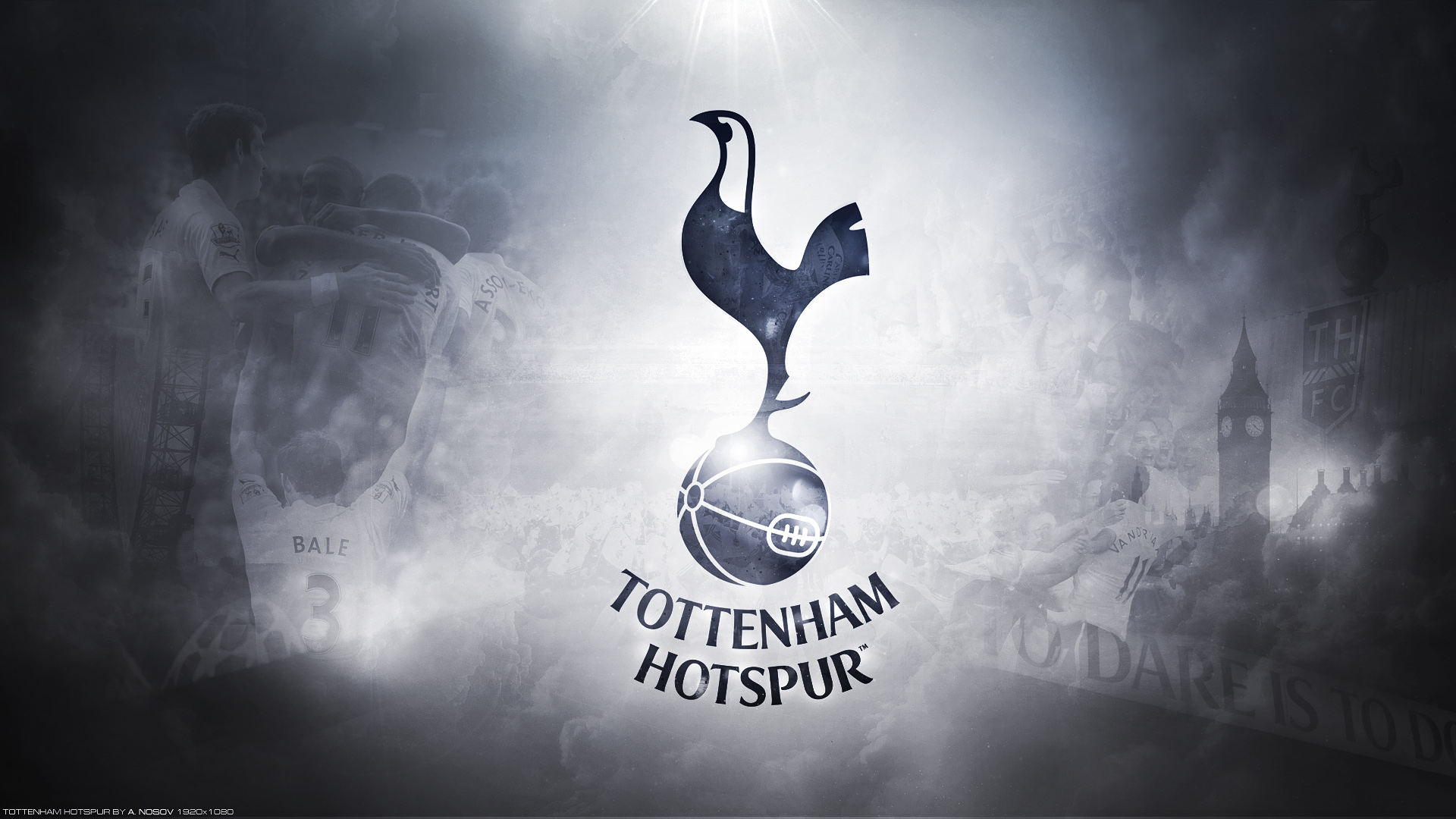 Don Balon have got themselves all wrapped up in a big transfer conspiracy. Not content with their usual spin-the-wheel transfer rumours, the Spanish website have an even more eyebrow raising claim. It's stated Hirving Lozano, who recently...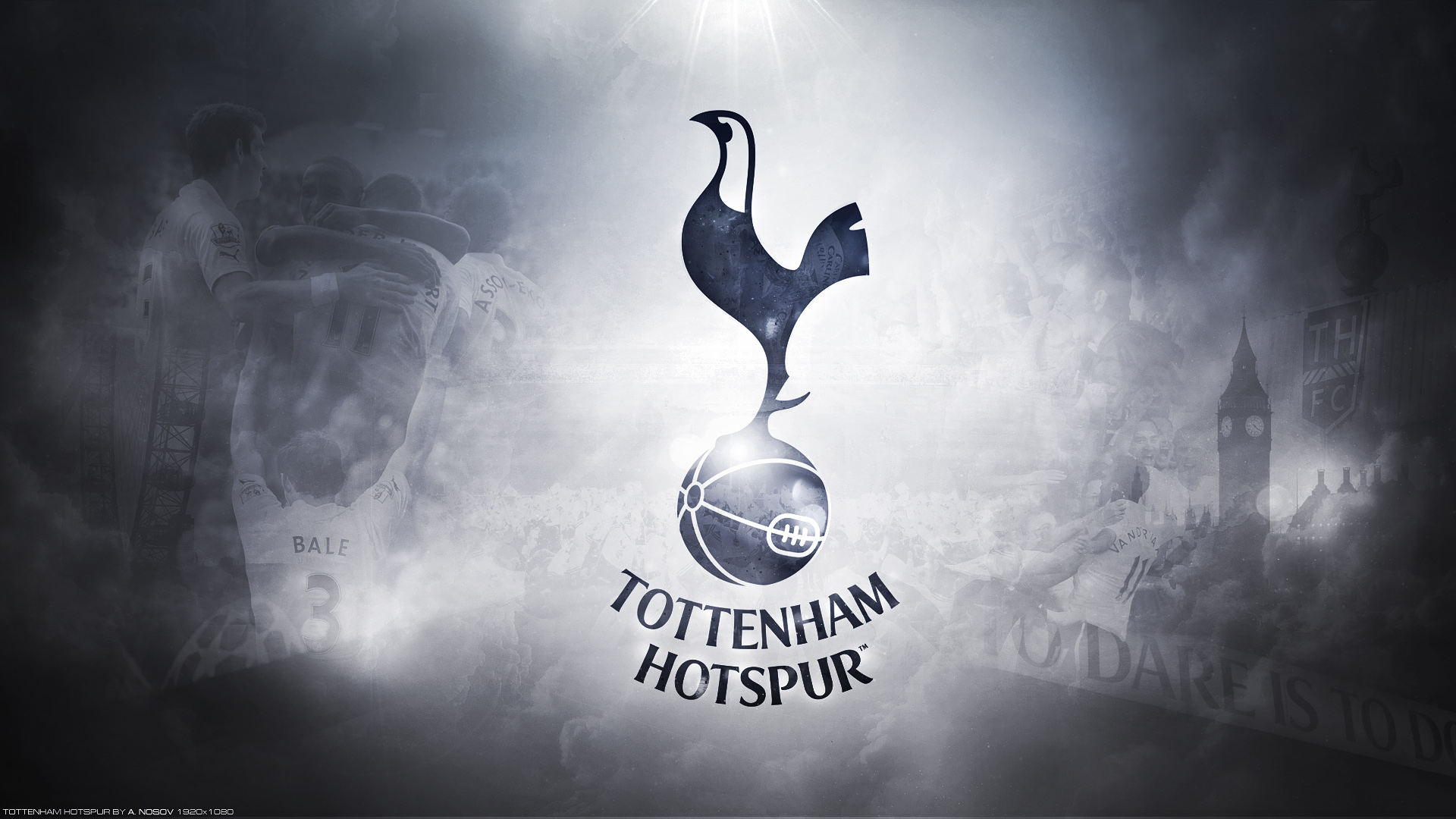 Takvim report Fenerbahce sporting director Damien Comolli has met with Tottenham Hotspur attacking midfielder Moussa Sissoko and his agent. The Turkish newspaper say Comolli was given permission by Tottenham after travelling to England to hold...
The Catalan press would always do their best to assist Barcelona in allowing a few of their fringe players leave the club in a transfer window. Ernesto Valverde and his men travel to the United States for the pre-season very shortly, and Sport...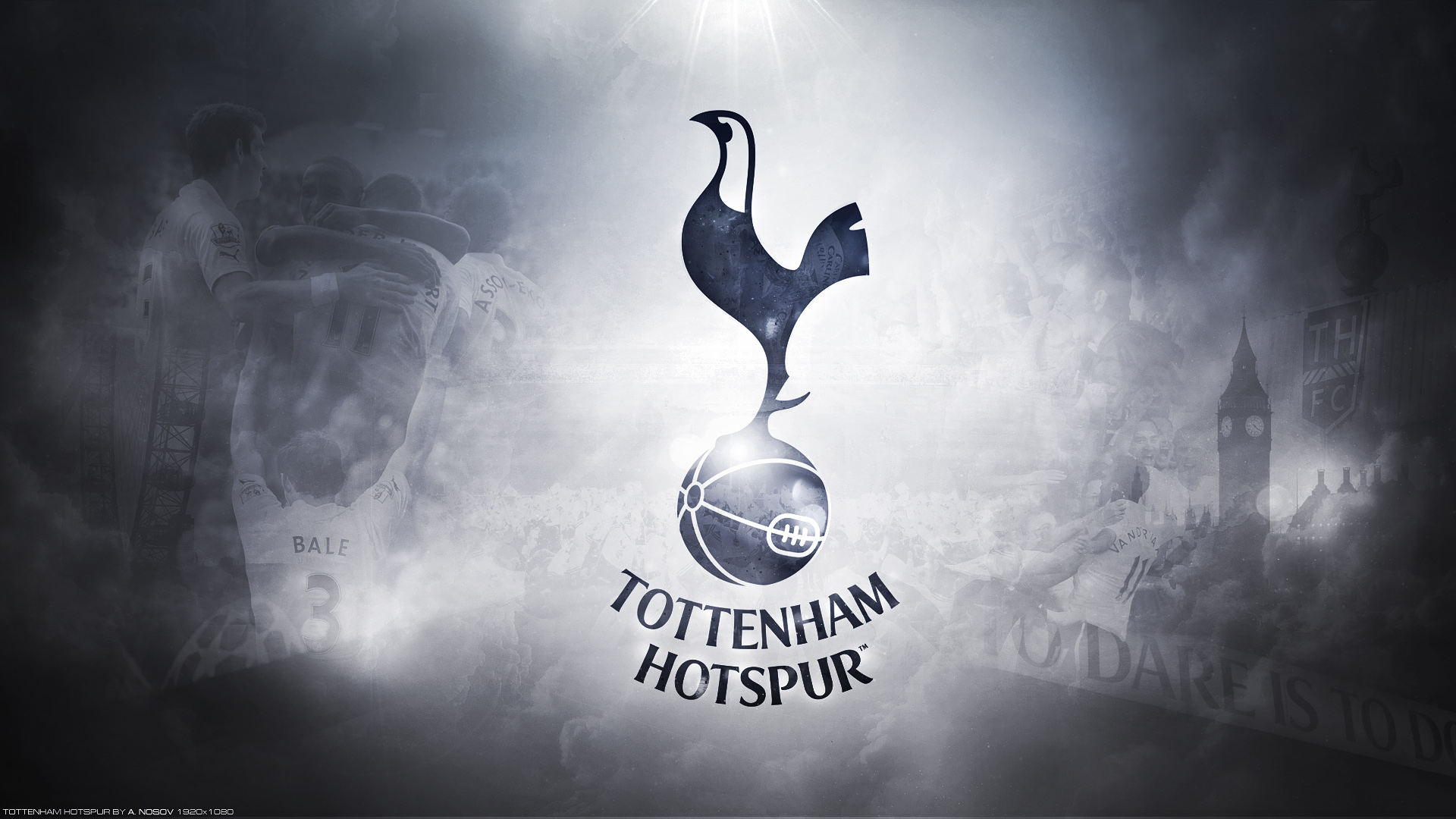 Tottenham Hotspur's chase for the Boca Juniors left-back Wilmar Barrios continues to be a top story in Argentina. And yesterday, club president Daniel Angelici made some very short comments about the player's future. Angelici was interviewed by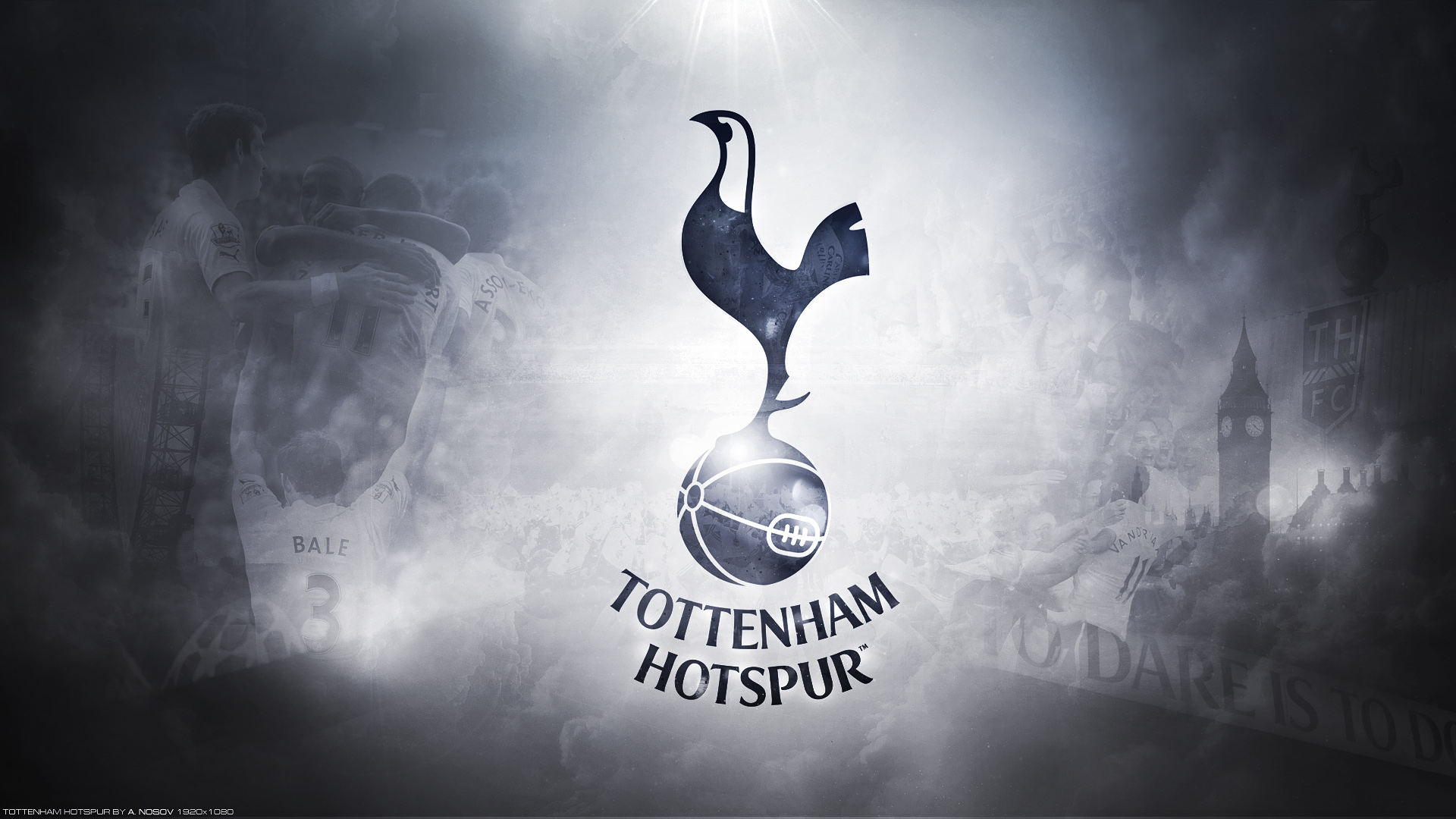 If FC Inter News are to be believed, then Tottenham?s demands for Mousa Dembélé have dropped, opening the door for Inter a bit more. According to the website, at 6pm Friday time (when the Chinese Super League transfer window shuts), if the Belgium...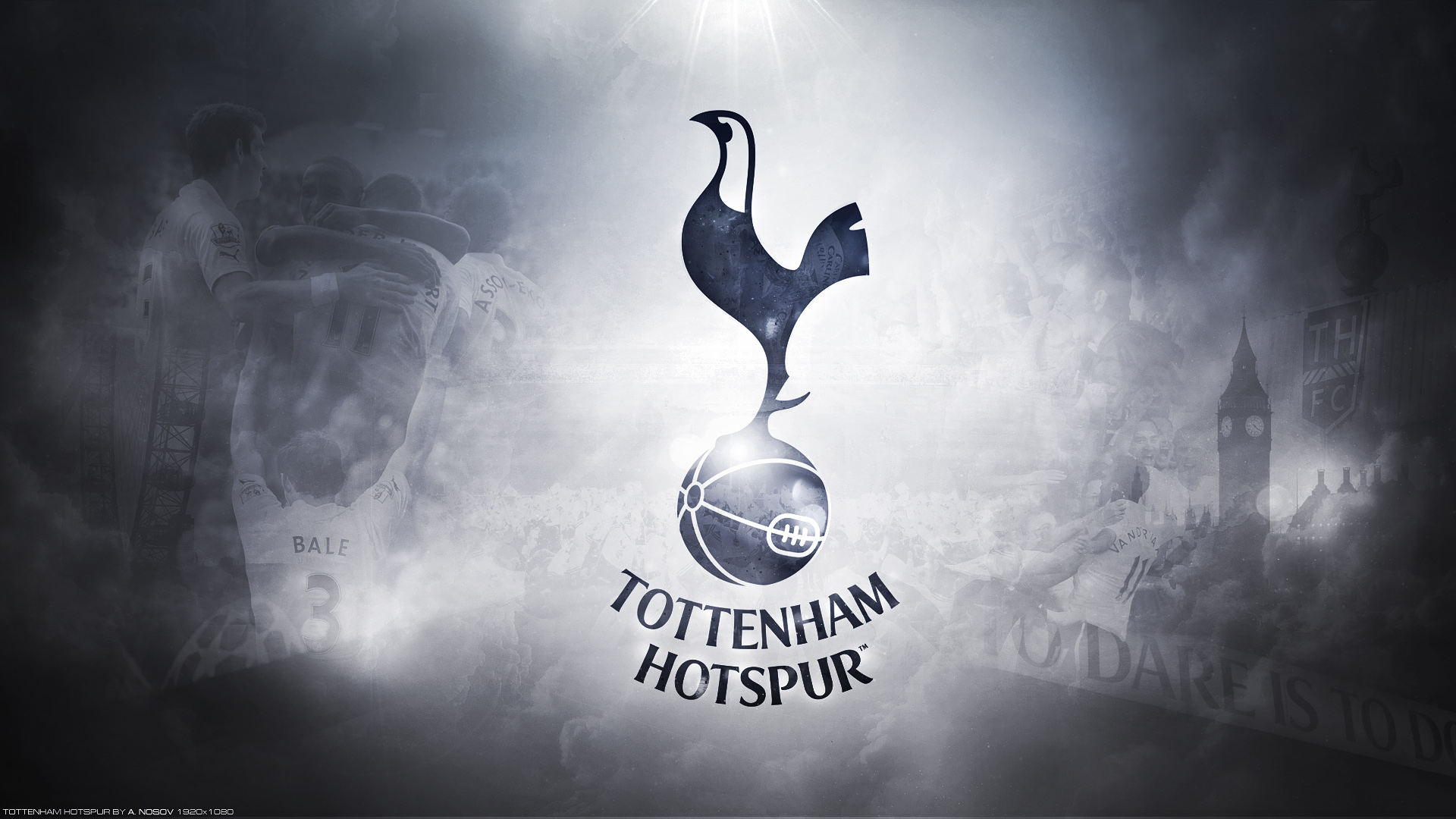 Wanting to sign a new forward, Inter have set their sights on Bordeaux?s Malcom, but their financial restrictions have made their attempts futile for the time being. With the Ligue 1 side preferring to sell their star outright and the Serie A side...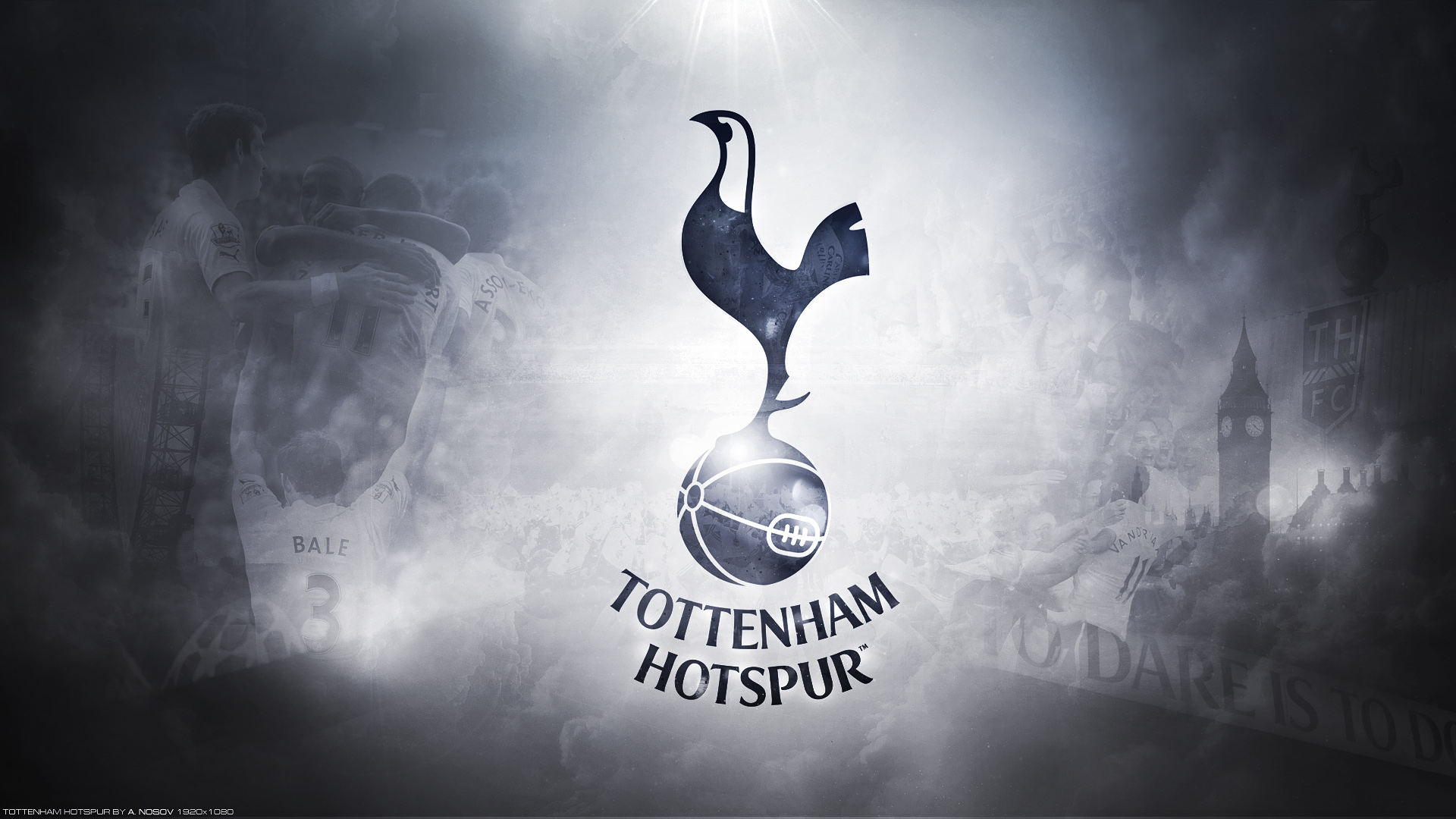 The Catalan media have been talking Adrien Rabiot to Barcelona up for a few days. It was first claimed that Eric Abidal had travelled to France to set the wheels in motion over a summer transfer. Rabiot only has a year left on his PSG contract and...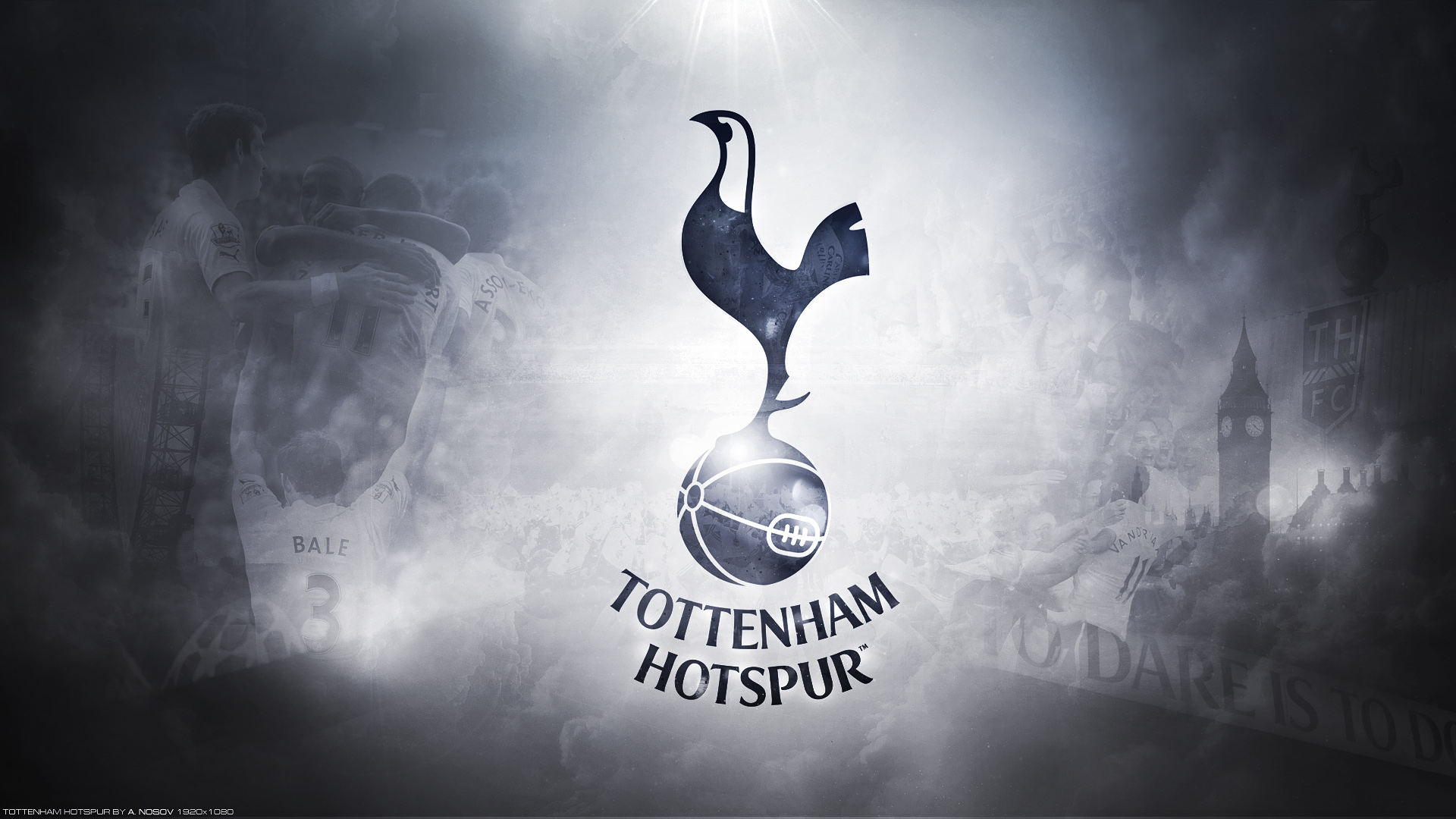 Fanatik report Fenerbahce manager Phillip Cocu has given the green light to loan Vincent Janssen from Tottenham Hotspur for another season. It's been reported the Dutchman is now a priority for Fenerbahce, and Cocu is looking to work with the...
If Mousa Dembélé is still a Tottenham player come Saturday, then you can rest assured that Inter will do everything in their power to sign the Belgium international before the start of the season. If no huge offer from China arrives Thursday or...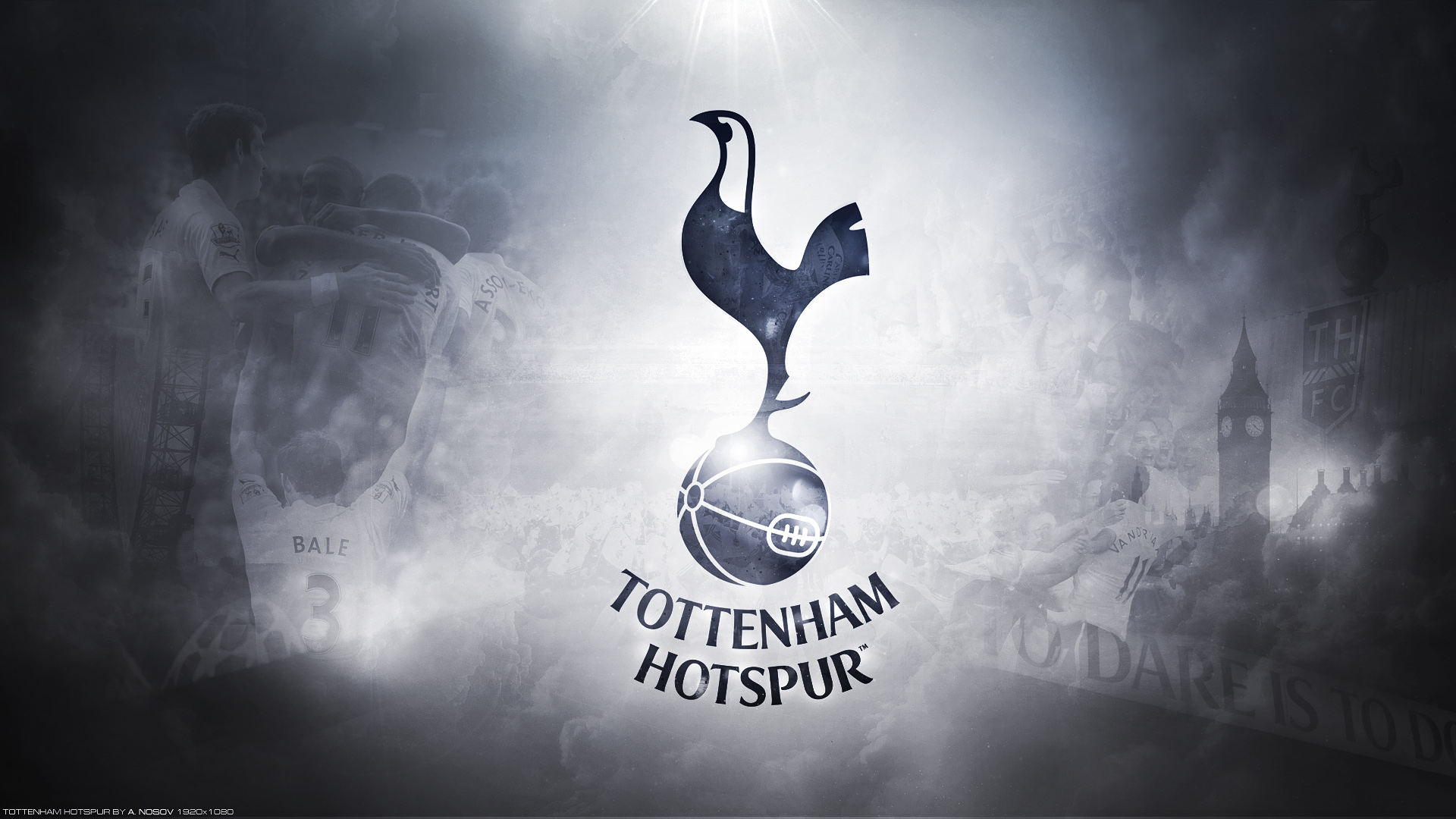 Fanatik claim Tottenham Hotspur striker Vincent Janssen wants a return to Fenerbahce, following his loan spell with the Turkish club last season. The Turkish newspaper say the Netherlands international knows he?s unlikely to have a future at...
Wilmar Barrios has been linked with a move to Tottenham Hotspur since May. There's been various claims in South America and England about the Boca Juniors player, and contradictions about his selling clause. Some have it as low as ?16m, whereas...
It's a difficult week for Mousa Dembele. The Tottenham player was widely picked out as one of Belgium's worst performers as the country lost to France in their World Cup semi-final. With Thomas Meunier picking up a yellow card suspension,...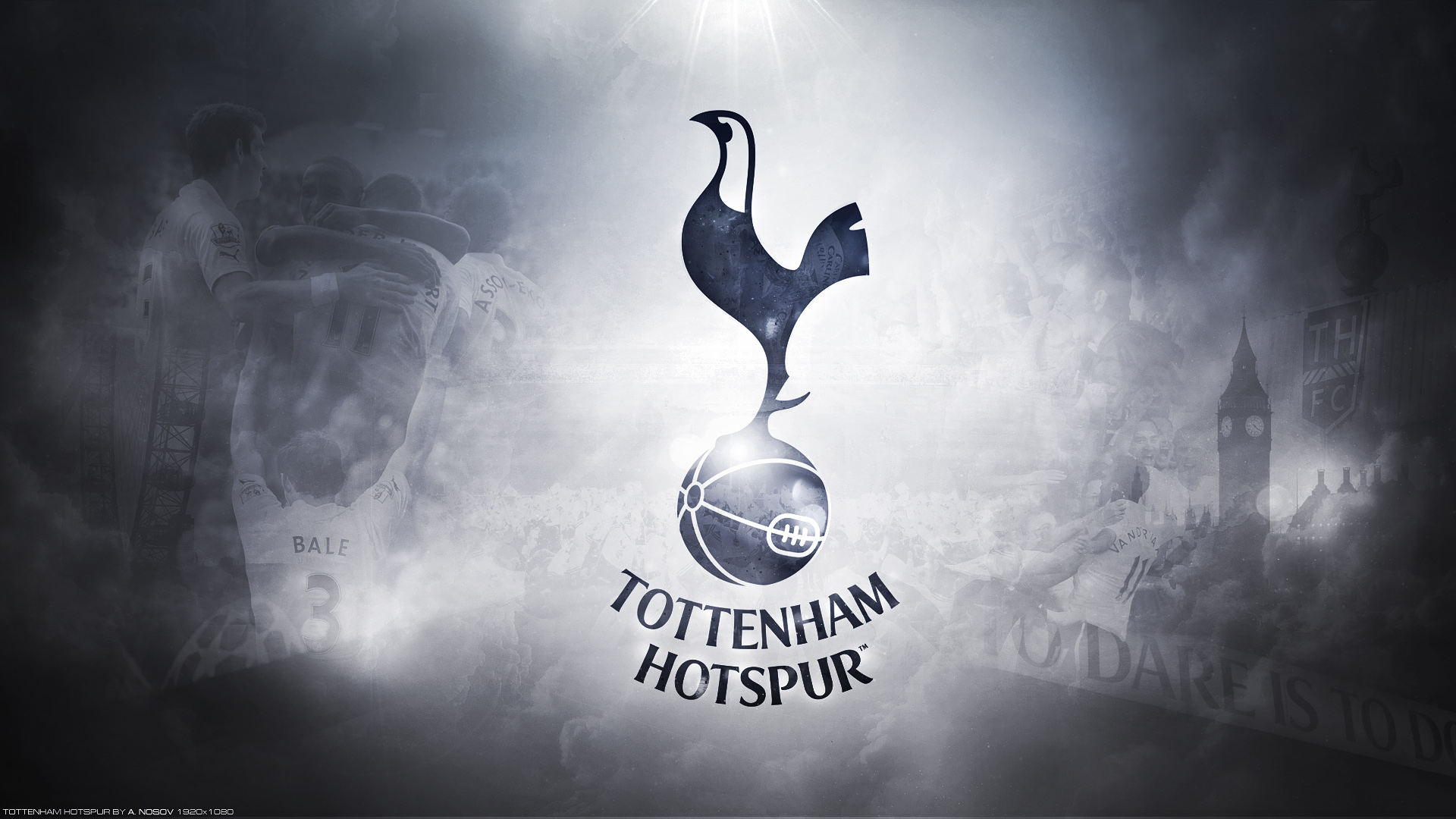 Earlier In June, Matteo Kovacic publicly expressed his desire to leave Real Madrid in the summer transfer window. We carried a report from Spanish outlet El Confidencial, who have credited Tottenham Hotspur with interest in the Croatian...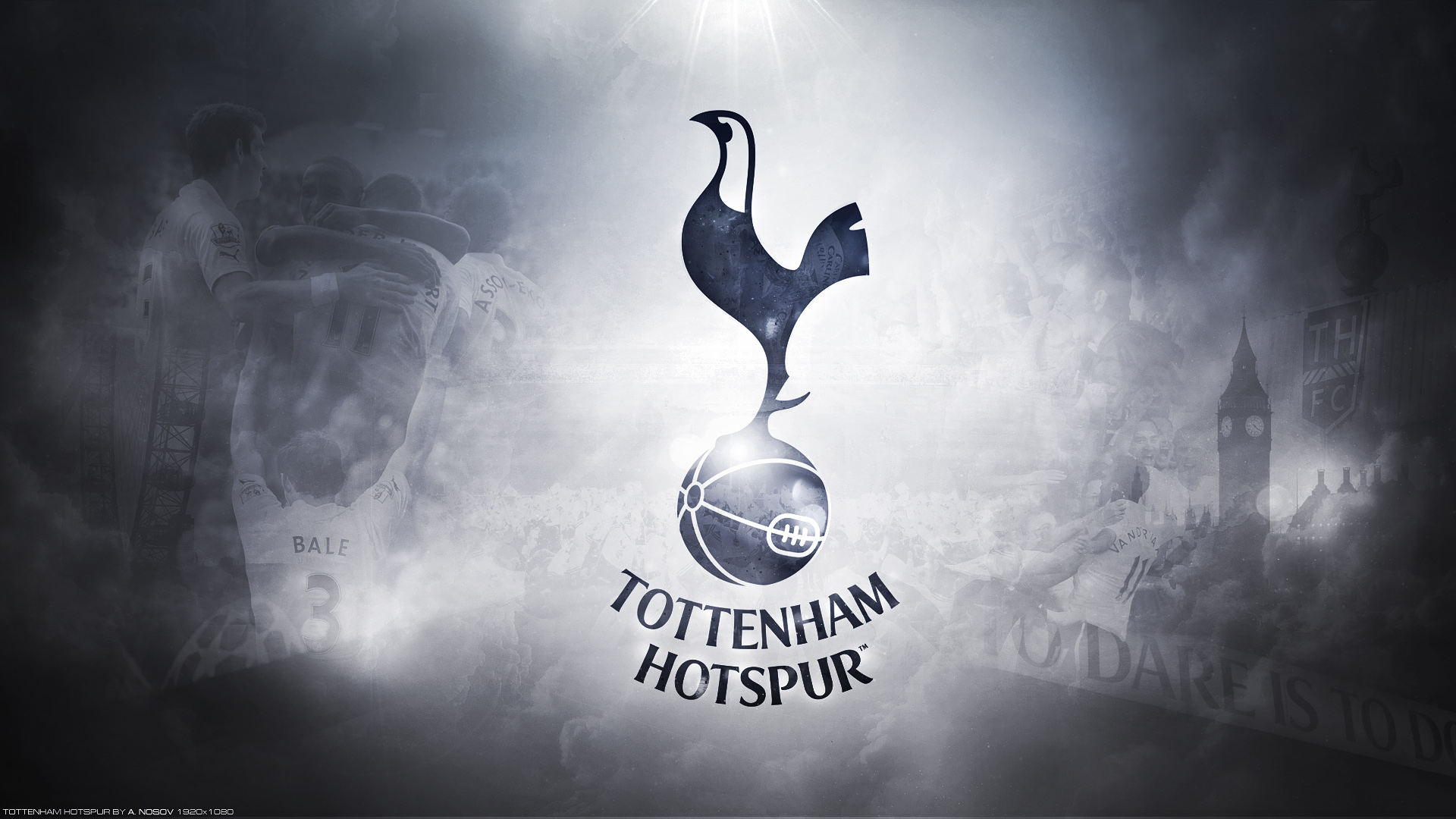 On Monday, Le10 Sport revealed that Tottenham had once again opened talks regarding a potential transfer to Wembley for Bordeaux?s Malcom, having made contact with both the club and the winger?s entourage. Twenty-four hours later, and France...
Tuesday's edition of Marca reports Sevilla know they need to get a move on with transfers, and before the hoped for incomings… sales must come first. The Clement Lenglet to Barcelona move is dragging on, and then there's Steven N'Zonzi, who...
Portuguese newspaper Record have a big article on Alex Grimaldo in their Monday edition, and Tottenham fans won't be surprised to hear their club gets a mention. It's a transfer story which has been wheeled out repeatedly, but one which makes...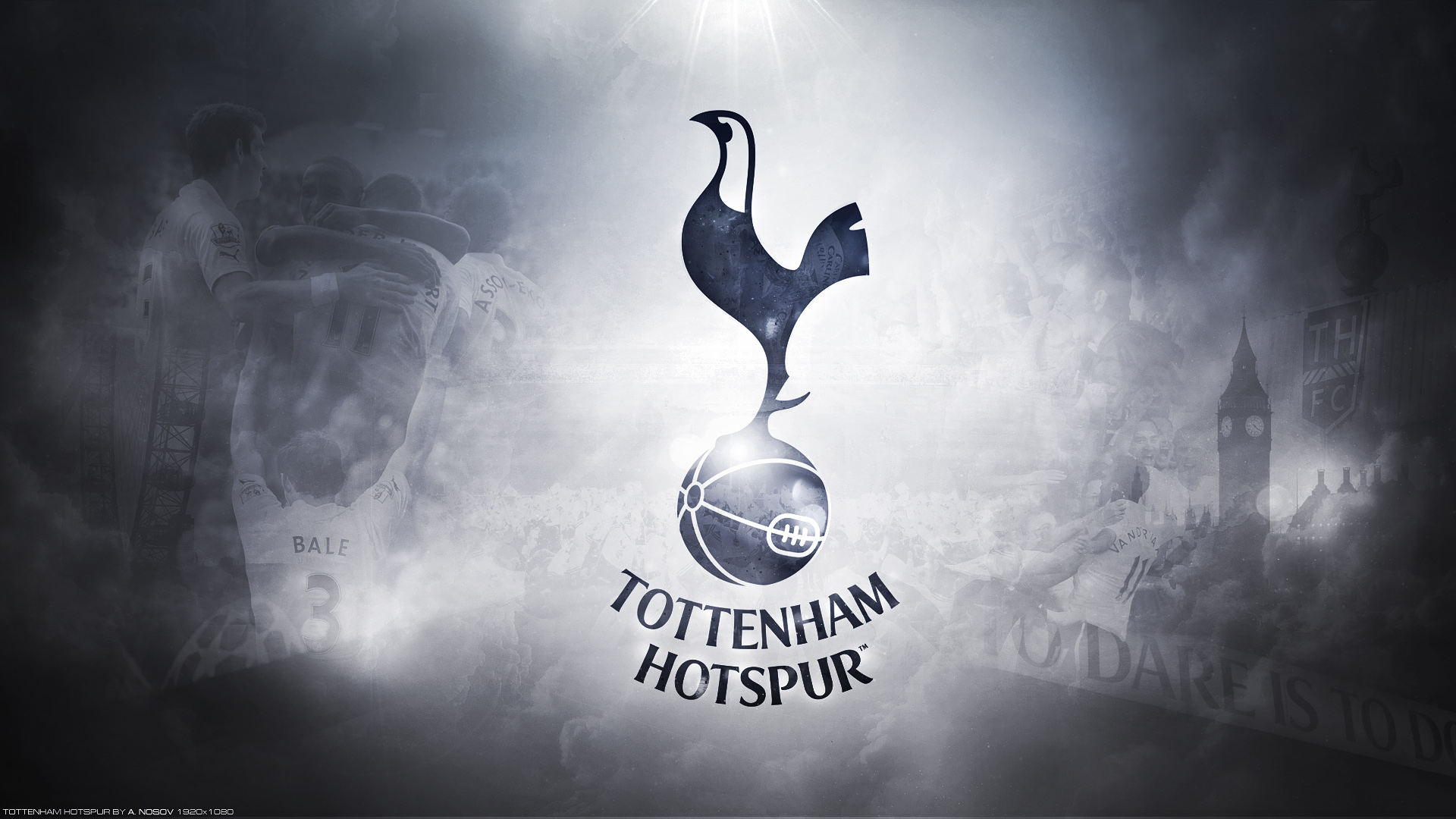 According to a claim in the Turkish media, Fenerbahce are interested in Tottenham Hotspur players Moussa Sissoko and Georges-Kévin N'Koudou. The Turkish club were linked with N?Koudou earlier in this transfer window and it seems they also have...
Barcelona allowed Rafinha join Inter Milan on loan for the rest of the season in January. As a part of the deal, the Nerazzurri had an option to sign the midfielder on a permanent deal, if the Serie A outfit qualified for next season?s Champions...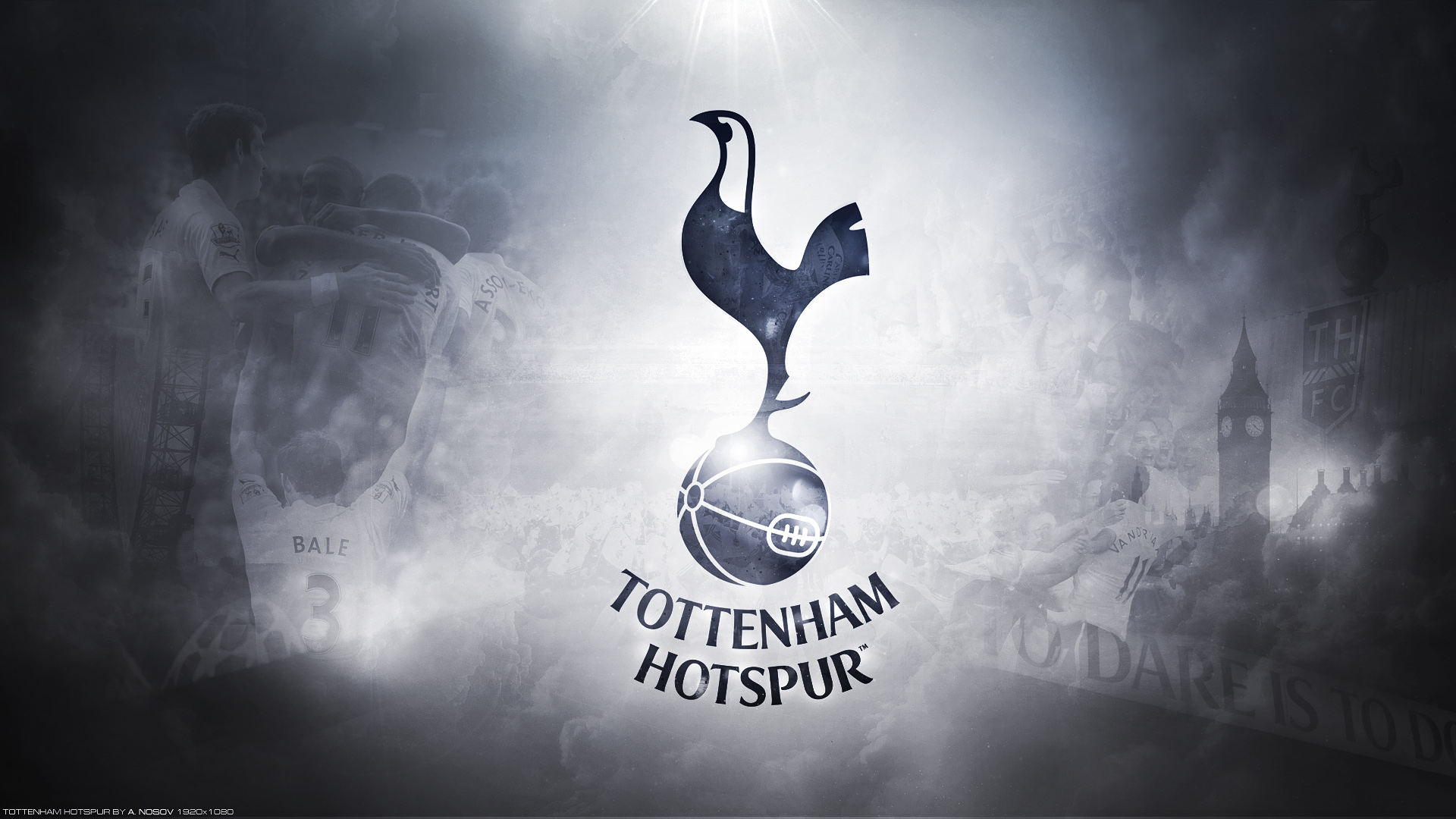 Last week, Le10 Sport had a bit of an update on what was going on with Tottenham?s interest in Bordeaux?s Malcom. According to the French website, Spurs were still keeping tabs on the Brazilian forward?s situation after his price had allegedly...
Gazzetta dello Sport sound reasonably confident on behalf of Inter Milan in the chase to sign Mousa Dembele. With Belgium qualifying for the World Cup semi-finals it could make a move to China difficult. That's because the Chinese transfer...
On June 15th we covered a claim from Argentina that Tottenham had reached an agreement to sign Wilmar Barrios from Boca Juniors. Mauricio Pochettino was said to have personally asked for the transfer after following the midfielder's progress...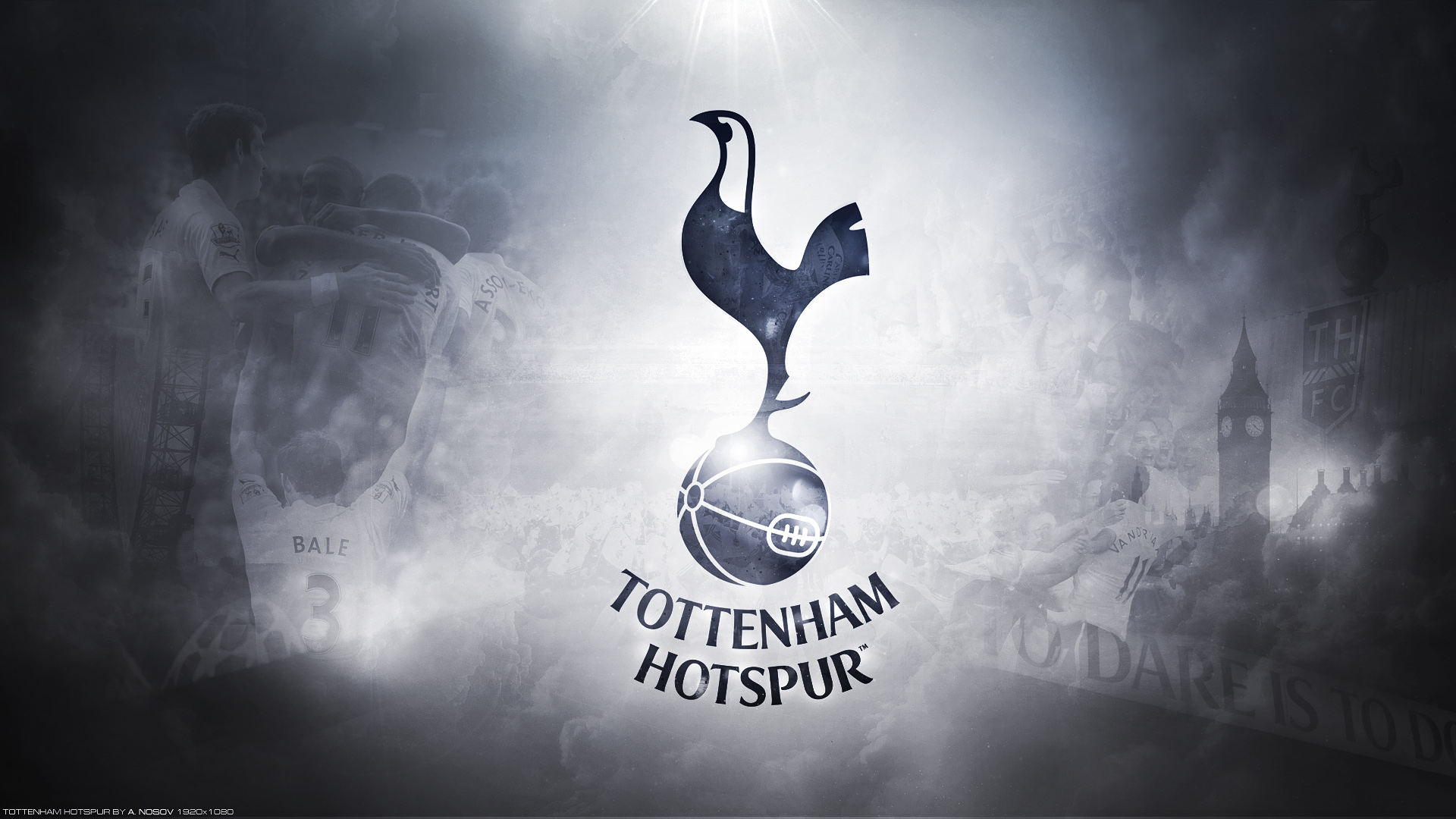 Fernando Llorente is not renewing his contract with Tottenham Hotspur, his father and agent has revealed. In an interview with website Calcio Napoli 24 this Friday, Chus Lorente has talked about the striker's plans, saying there isn't much of a...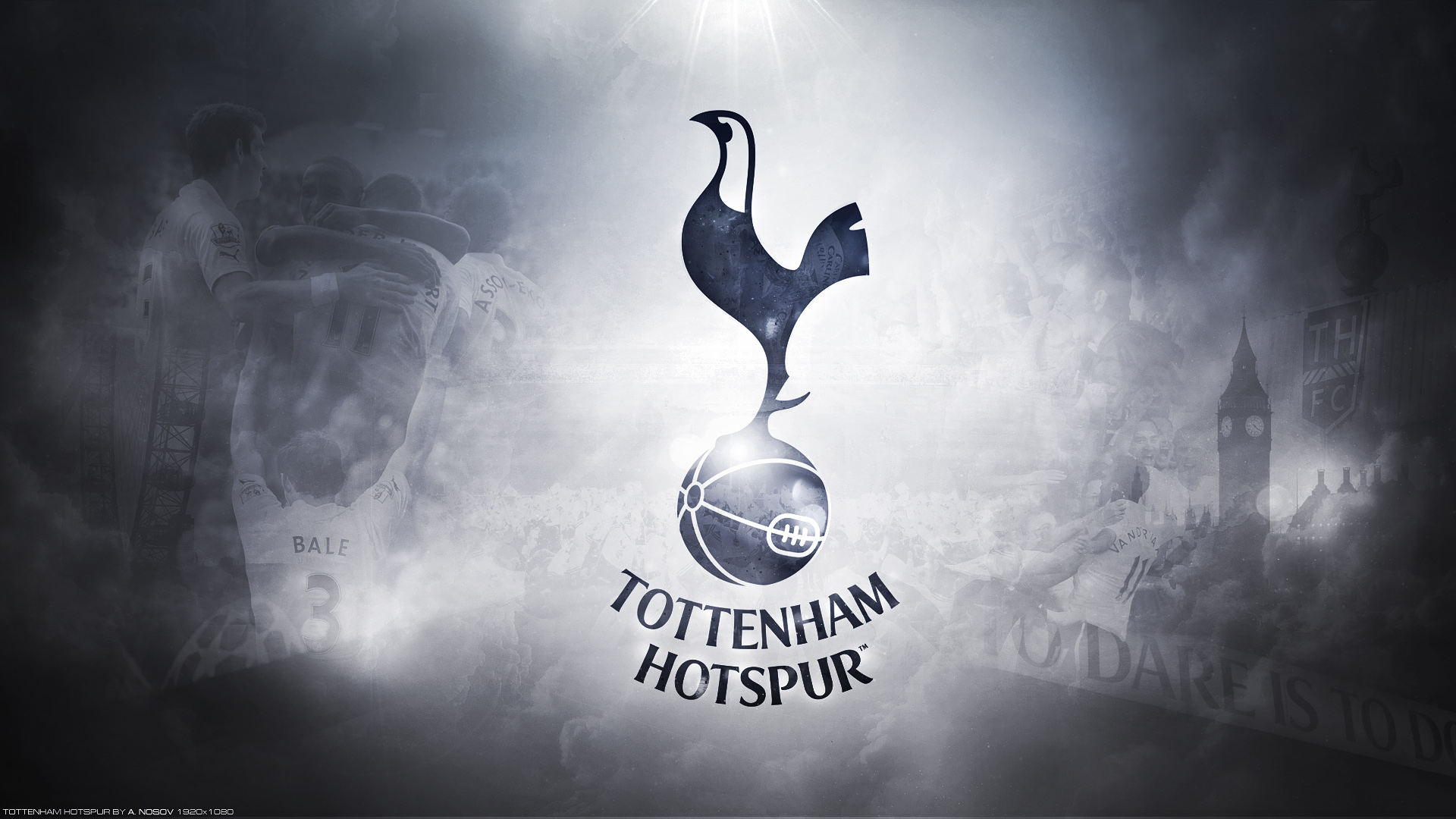 Earlier today, TMW claimed that Tottenham have made very recent efforts regarding signing Ricardo Rodriguez.  It was reported Spurs had 'in the past few hours' made some sort of contact over a transfer for the Vfl Wolfsburg player. Tottenham...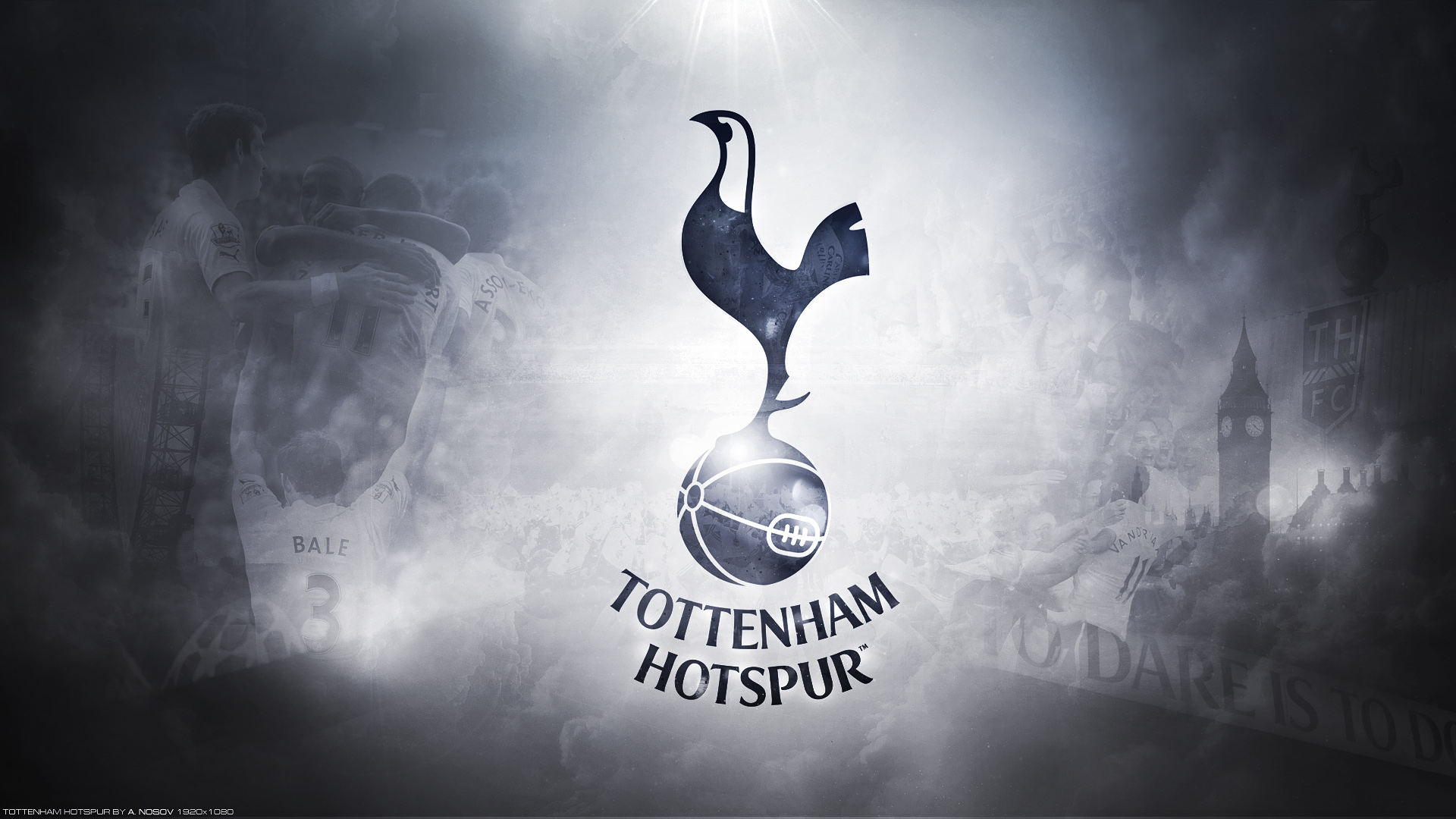 Tottenham?s alleged interest in Lyon?s Tanguy Ndombélé is nothing new, having been peddled by the French media for some time now. What we haven?t seen until now is claim of an offer being put in by any of the interested parties, which supposedly...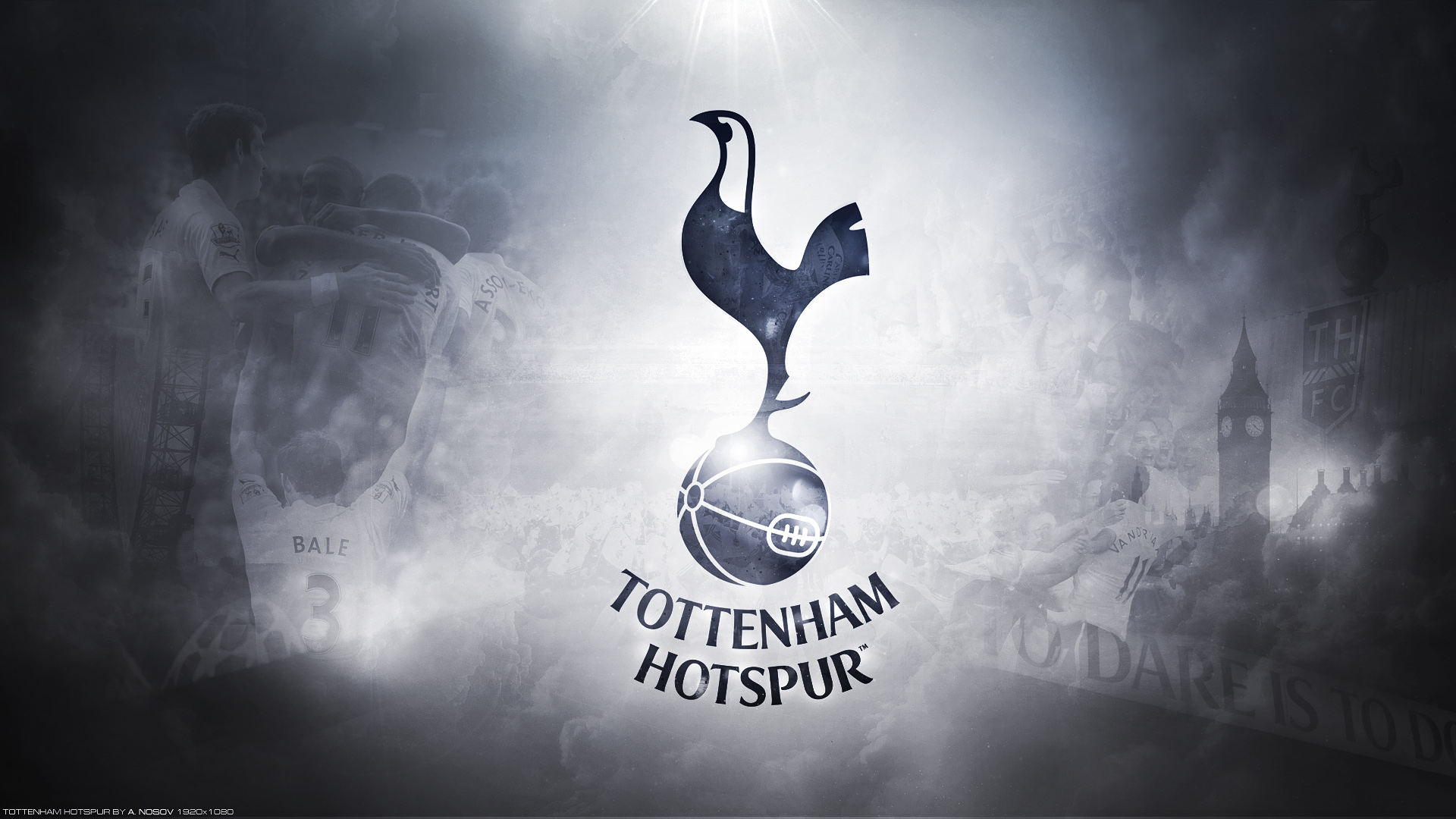 AC Milan signed Swiss international Ricardo Rodriguez from Vfl Wolfsburg last summer. The left-back penned a five year deal, which will keep him at San Siro until 2021, unless he moves elsewhere. The 25-year-old's future with his current...