After Rome we simply had to get the younger gents back together and have them talk about their experiences and excitement this season. Since AS Roma it has got even more intense for them. This is the time of their lives and we have them telling...

In a special Radio City Talk show recorded somewhere in the middle of Europe Neil Atkinson and his merry crew look back of what has been an enthralling European campaign for Liverpool Football Club. Direct – Radio City Talk: A Hell Of A...

Oh hello there. We are on the march to Kiev. You know it, we know it. But we need to pass the time and we have obligations. And so here is an entire bus doing the business on AFQ. You can ask for no more than that. Everyone gets stuck in as Neil...

Gareth Roberts is back on the coach and back with the Sweaty Boys to find out how everyone is doing after a night in Berlin. We hear more from Gareth's mates, John Gibbons is softening towards Jodie Marsh and Joe Campbell had a very big night...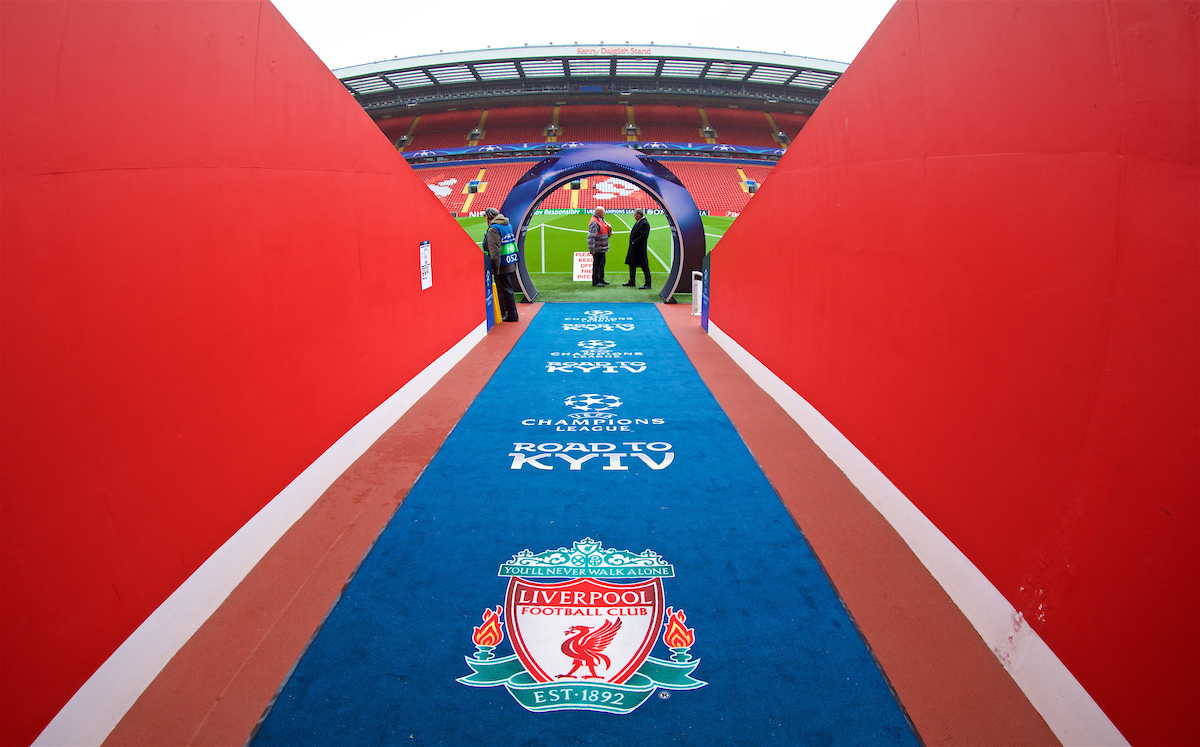 LIVERPOOL have reached their eighth European Cup final, and with all the stories we?ve been told for years about the club?s illustrious history in the competition, the younger generation now have their own to tell. The chance to experience the...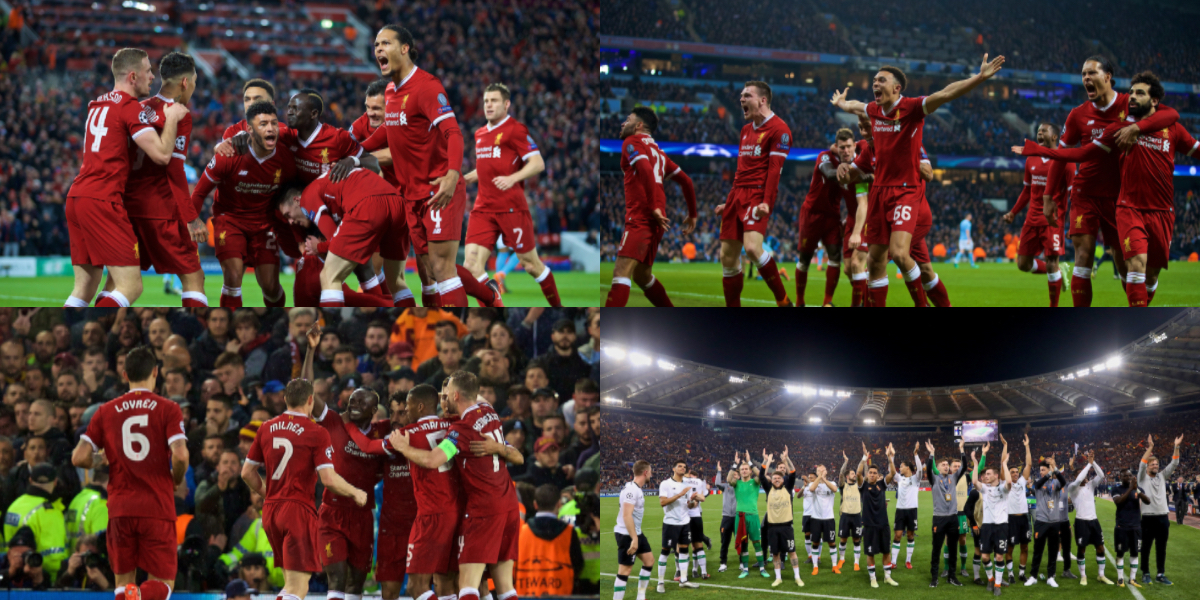 THIS is it, then. The biggest week of our lives, the only thing in any room you?re ever in. I?ve thought about many ways to write this piece. But ultimately it has written itself, a shot from the hip aimed in the direction of Eastern Europe. Now...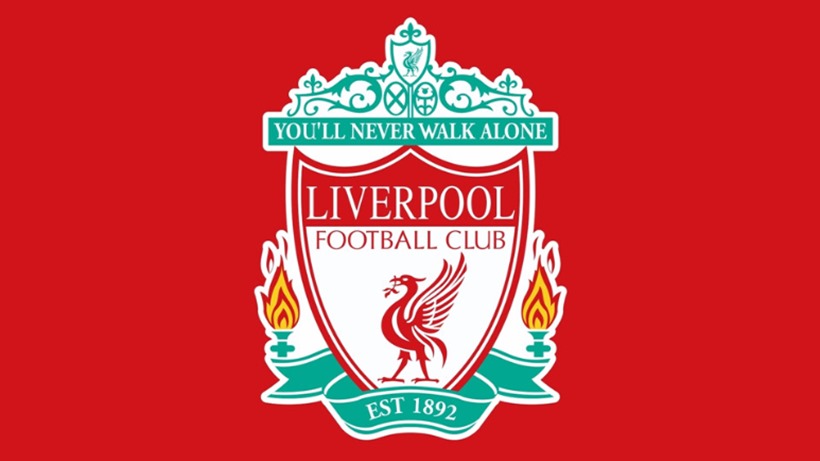 Gareth Roberts is back over the water again to speak to Tranmere Rovers owner and chairman Mark Palios about their return to the football league after a dramatic playoff victory over Boreham Wood at Wembley, a game in which they had to play for 89...

Dan Austin hosts an on the road to Kiev version of AFQ Football and is joined by Neil Atkinson, John Gibbons, Shaun Walsh, Craig Hannan and Josh Sexton For more buildup to the Champions League final, as well as extensive reaction in the immediate...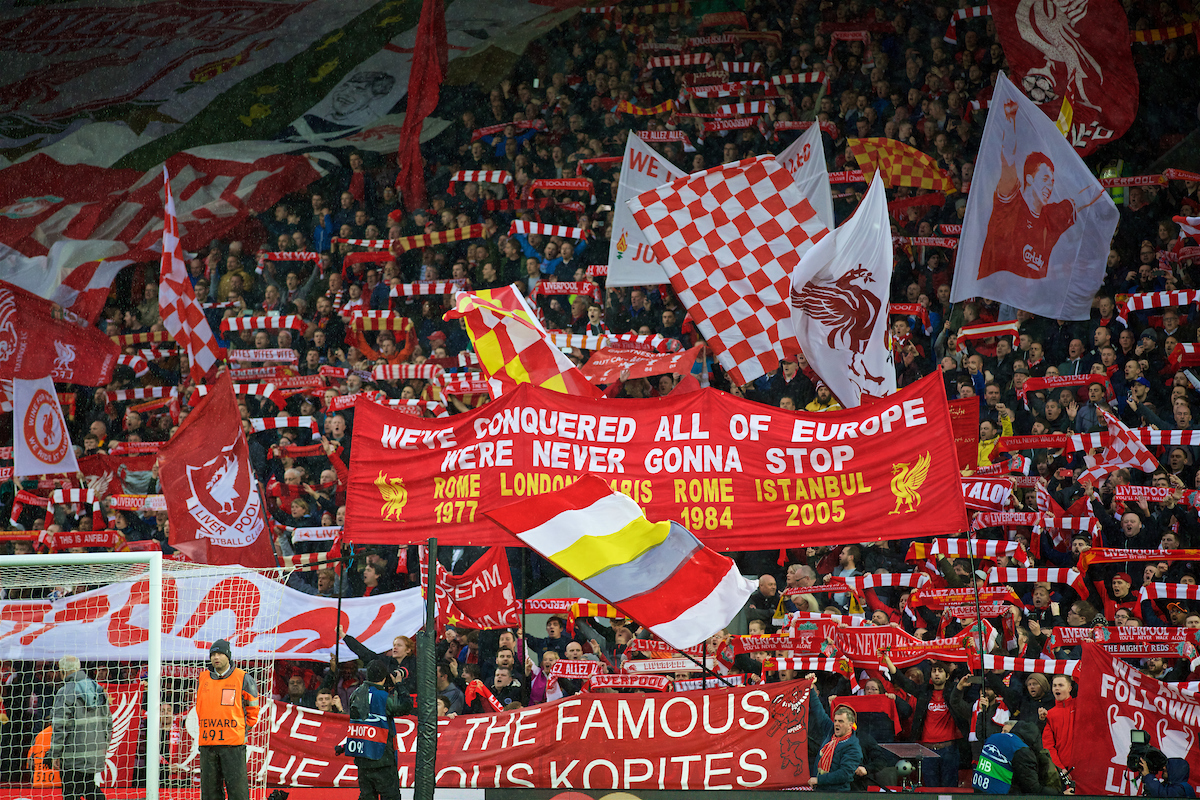 23 May 2018 Recent Posts: Liverpool And The European Cup: The End Of One Story Is The Start Of AnotherIan Salmon - 24 May 2018TAW On Tour: Step One – IkeaThe Anfield Wrap - 24 May 2018Under The Lights: Liverpool v Real MadridThe Anfield Wrap -...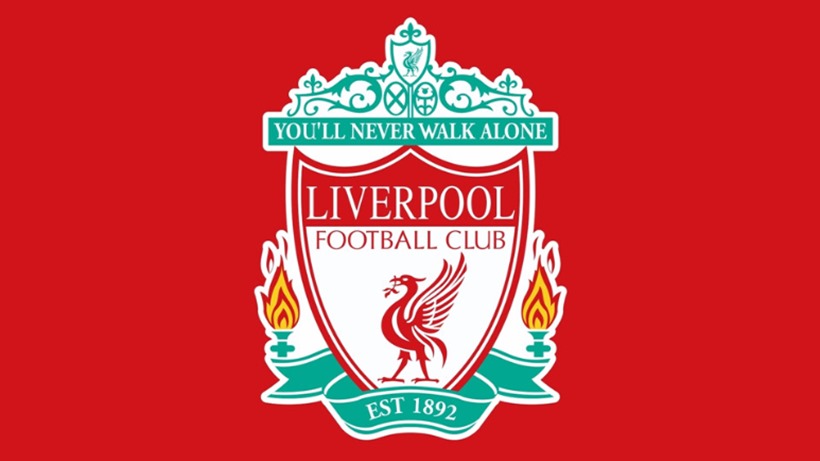 Minds of lesser men may be elsewhere, but the spirit of transfer tattle within Rob Gutmann endures With links to Jack Butland that refuse to go away and noise from Roma about Alisson not being allowed to move in this summers window, have Liverpool...

It's another special podcast from The Anfield Wrap. It's live from the 12-seater luxury minibus which is taking us to the final in Kiev, and we're getting nostalgic about previous European finals; the stories surrounding the places, the...

It starts. TAW On Tour begins as we leave the Liverpool City Region on the march towards Kiev. This is the first step on the journey, our first move towards Ukraine and it seems so far away. Gareth Roberts hosts and introduces us to the wider...

With the Kiev final looming ever larger on the horizon and the focus on both teams intensifying, who better to speak to about the experience and what to expect than Liverpool's former assistant manager and La Liga coach Pako Ayestarán. Also in...

We've conquered the Channel Tunnel, we're never going to stop. We stopped for a bit. We've been trying to fix the air-con and we've been the loo. But here's an update on how everyone is feeling on the march towards the Champions League...

It has been quite the journey this season. From Manchester to Maribor we've previewed every European Game and this is no different. Looking at the Champions League Final from Liverpool and Madrid. In the studio John Gibbons is joined by Melissa...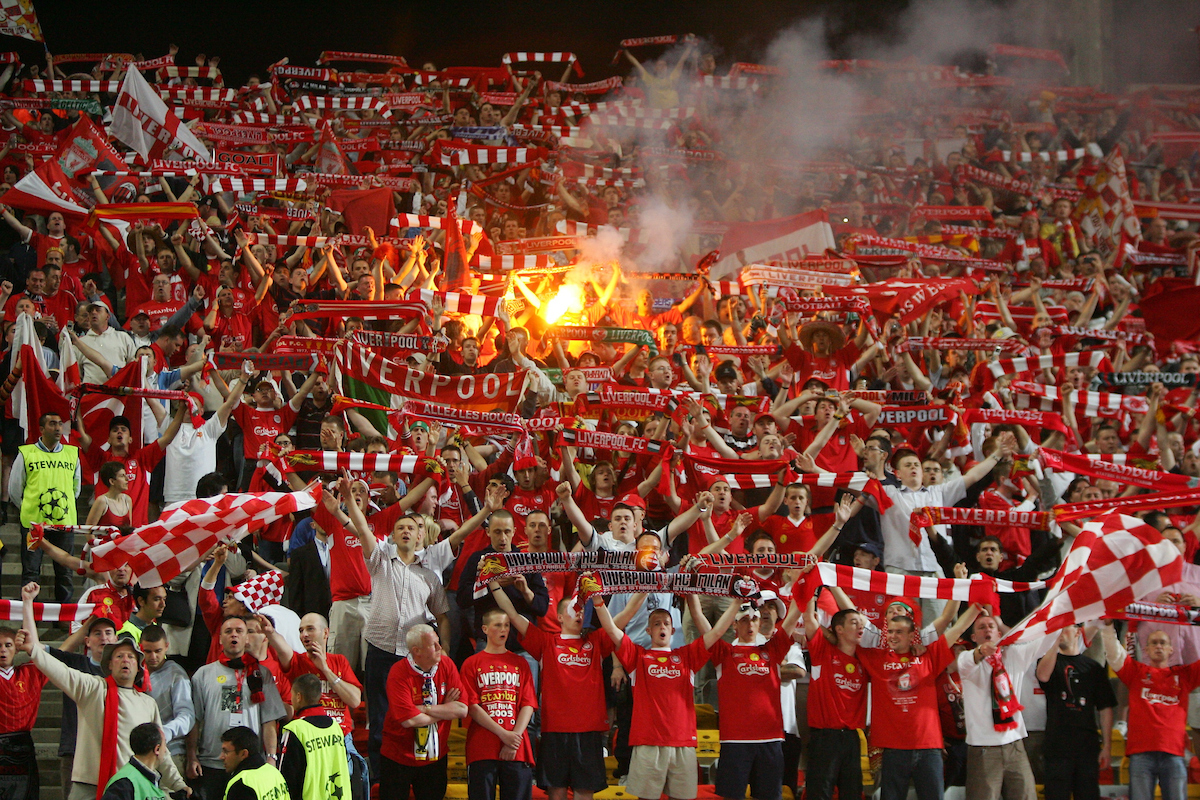 immortality noun the ability to live forever; eternal life. SO, here we are. On the brink of immortality. The doorstep to eternity. I?ve been writing this for weeks. Thinking about how to start it, what it should say, how to follow articles...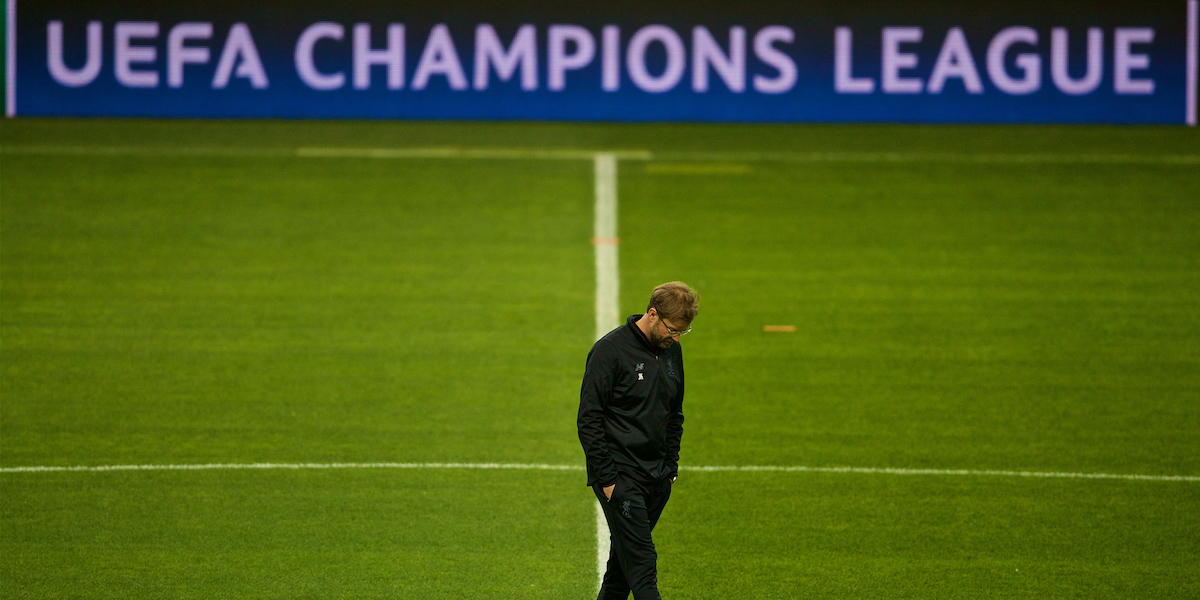 THE mornings of Champions League finals are unique days. Days when we feel special but equally full of trepidation. Like children on their birthdays or confirmations or Bar Mitzvahs. In Liverpool there?s not a stranger, a shop assistant, an...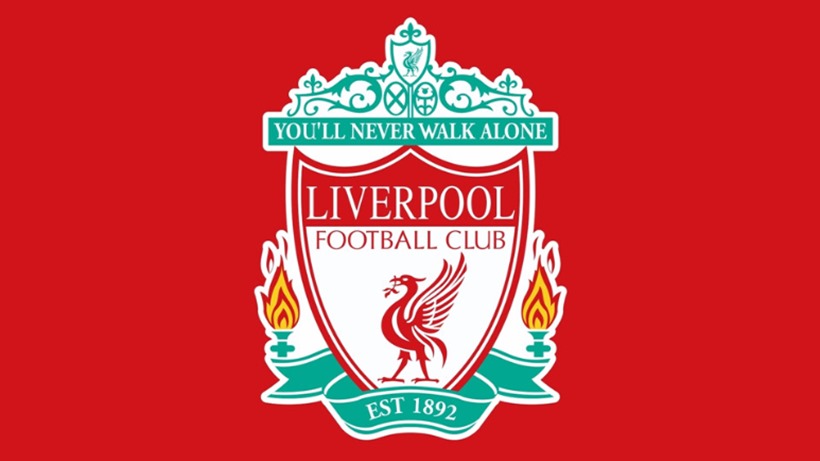 In a fascinating Midnight Caller Neil Atkinson speaks to former Radio City and current La Liga commentator Kevin Keatings about the similarities he sees between great Liverpool sides of the past and this Real Madrid team. Kevin explains what sort...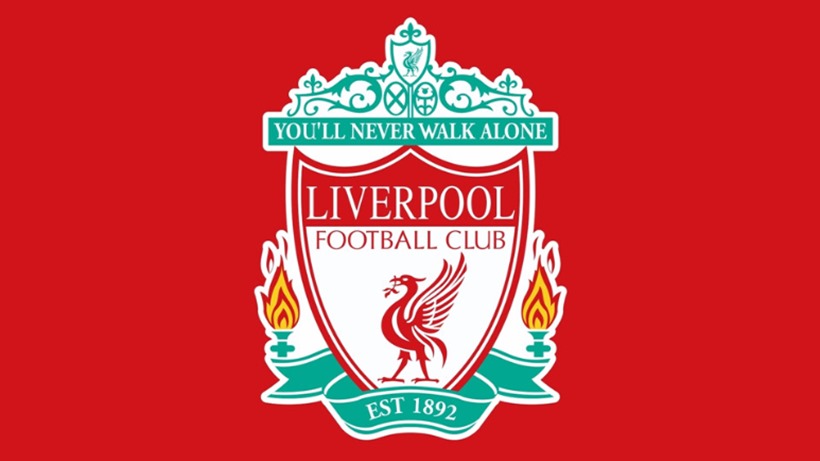 Neil Atkinson and John Gibbons obviously will have half an eye on the Playoff Final this weekend for the Championship sides. And so should you. Who the Reds play next season is always intriguing to find out. We have Dan from Home Of The Holte and...

Sid Lowe has been covering Spanish football now for many a year and his insight into the mentality, approach and poise of this Real Madrid side is very much worth listening to. In a conversation which shifts around approaches, control, the...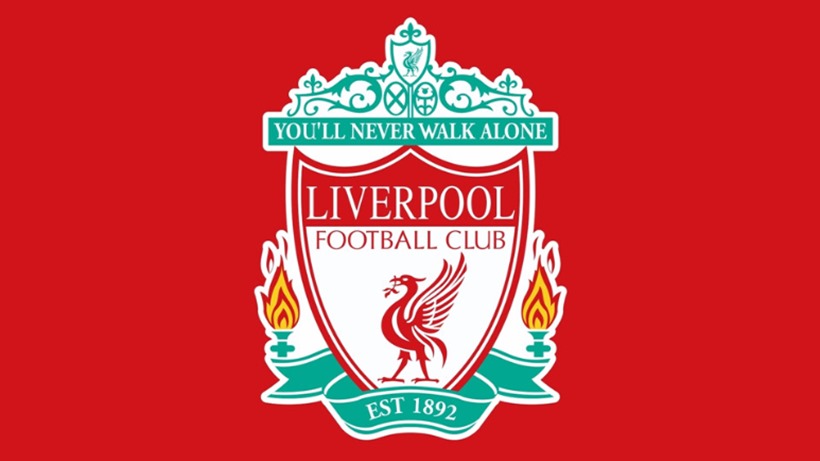 Adam Melia has climbed Snowden. I mean, it was always on the cards, wasn't it" Up Snowden and down dale. It's the culmination of all the walking. And perhaps a new beginning. You want more" We have so much more. Steph Heneghan didn't like a...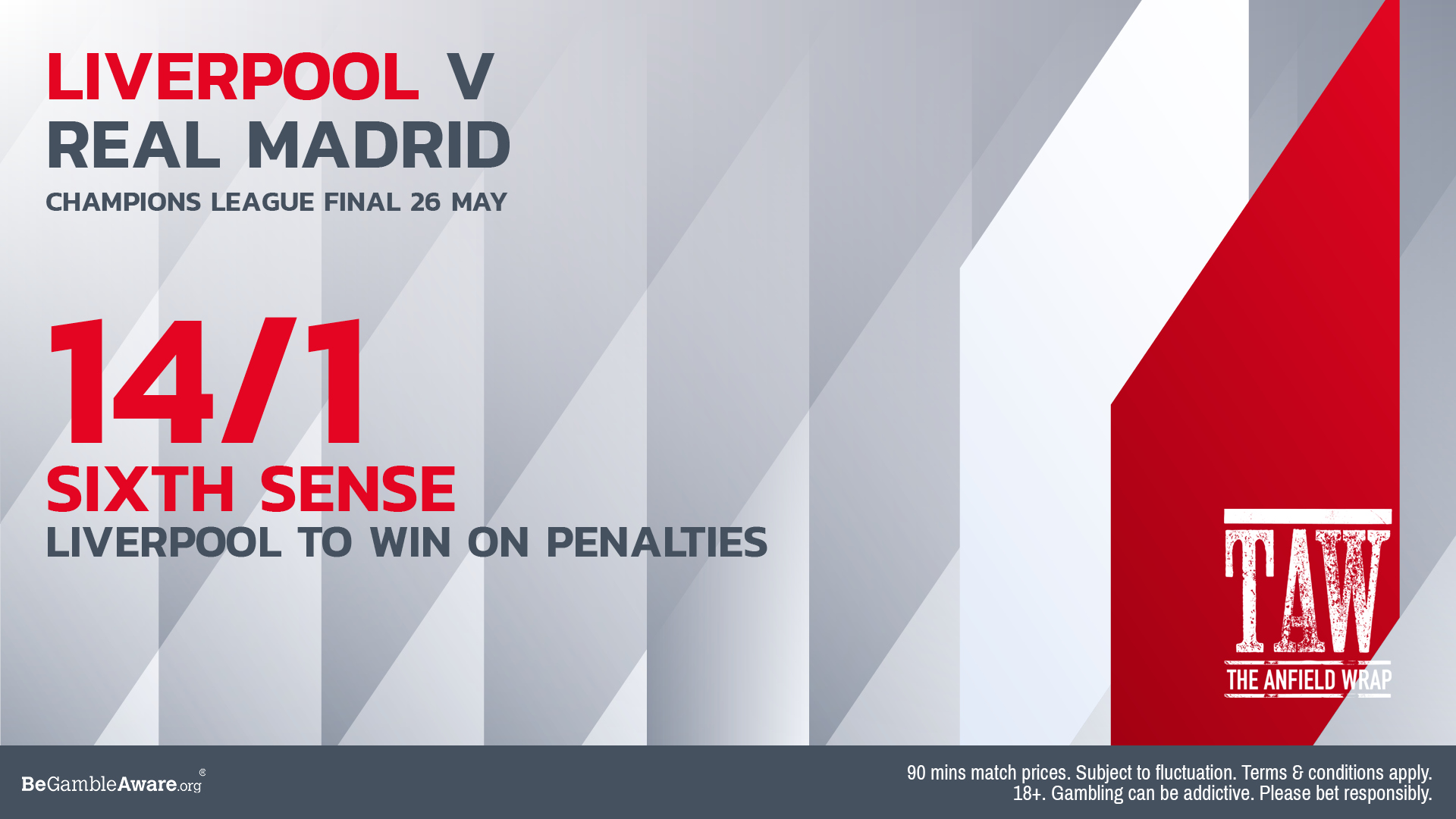 Every week The Anfield Wrap takes a long look at Liverpool's weekend game and wonders about the approach from The Reds and their opponents. This week though we are looking ahead, imagining we are in the shoes of Jurgen Klopp and Zinedine Zidane...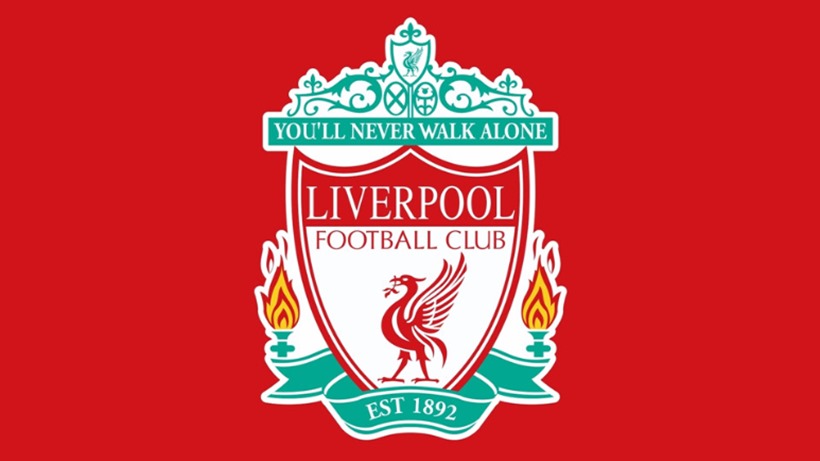 #bringbackclive" Well The Anfield Wrap went to him. Neil Atkinson went down to Clive's house and had a lovely chat about his history covering Liverpool which stems back to the late 1970s. Clive has been present at many brilliant Liverpool...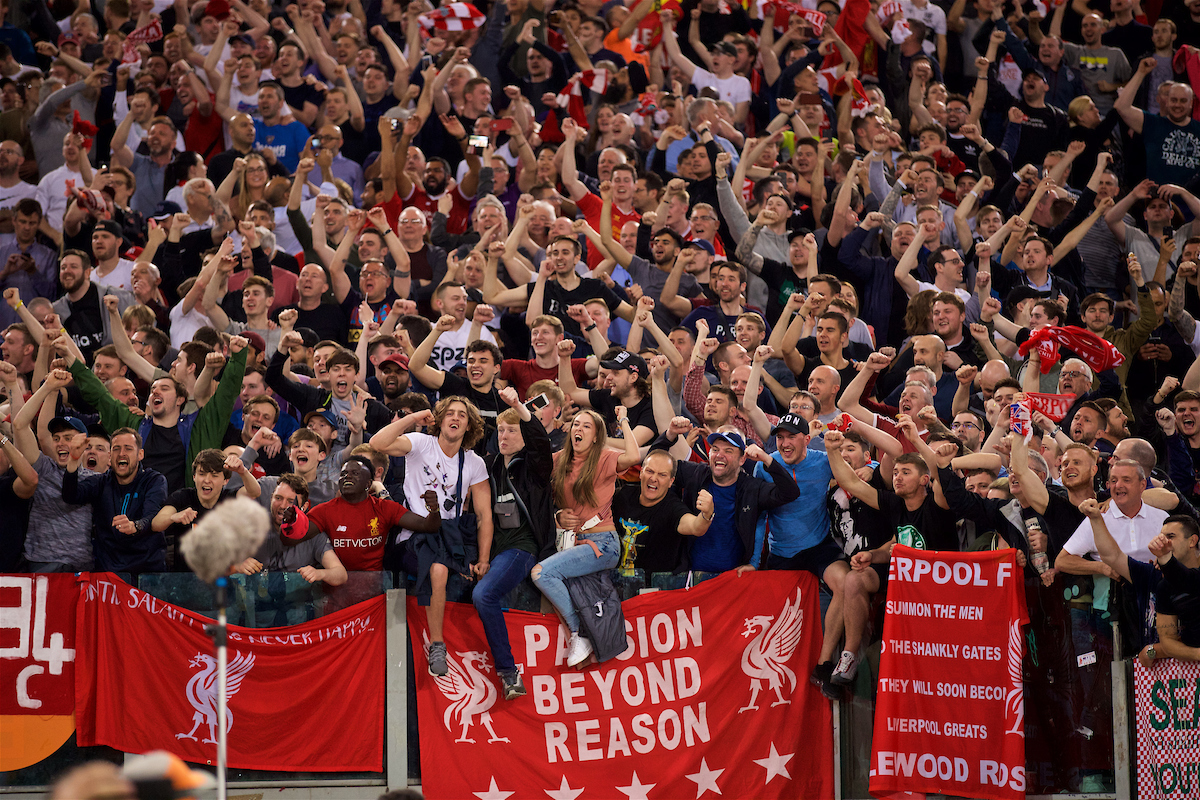 THIS European run has consumed me. Consumed me in every sense of the word, writes JOEL SANDERSON-MURRAY. It?s the most relevant word I can find to describe the way I have felt since Andriy Shevchenko drew Liverpool and Manchester City together in...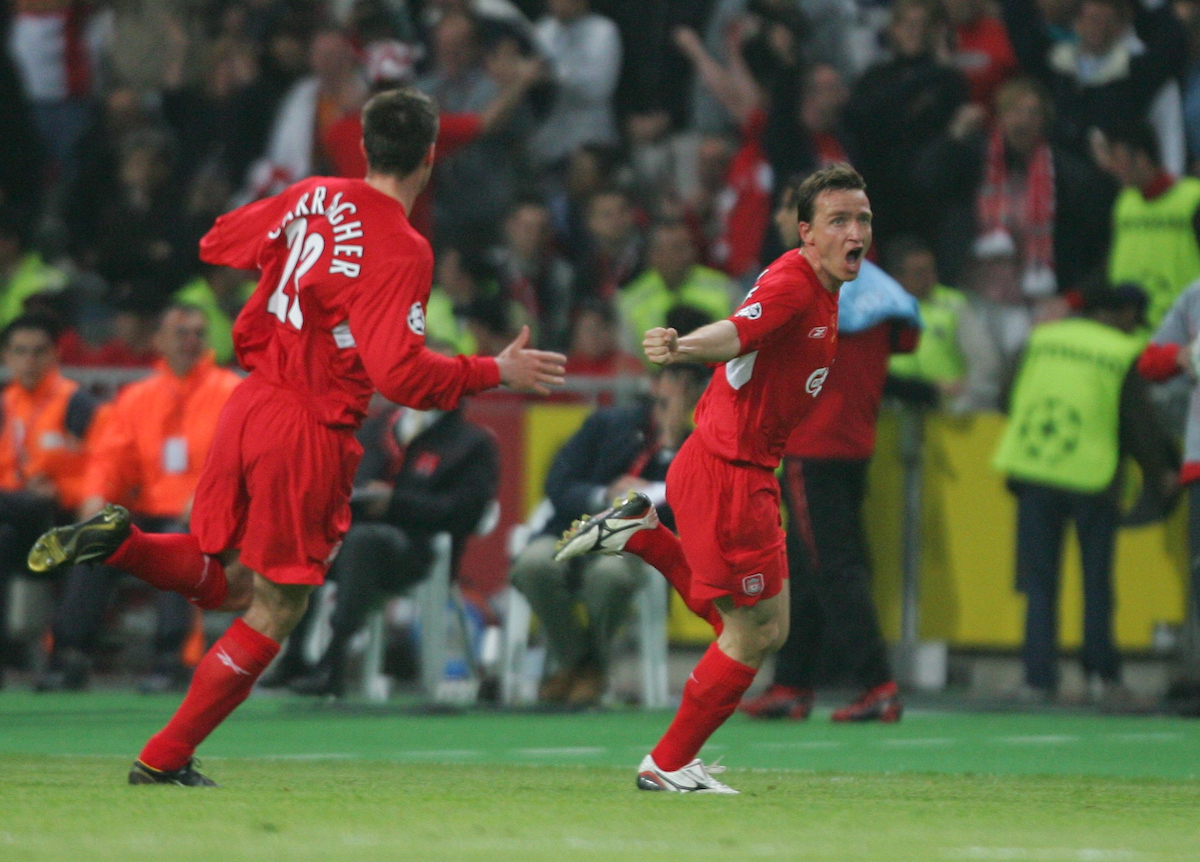 IF we played a game of Liverpool FC word association, and I threw at you the words "beach ball", then there?s only one player that?s going to come to mind, writes GREG POWER. But even before Pepe Reina?s injustice at Sunderland in 2009, I...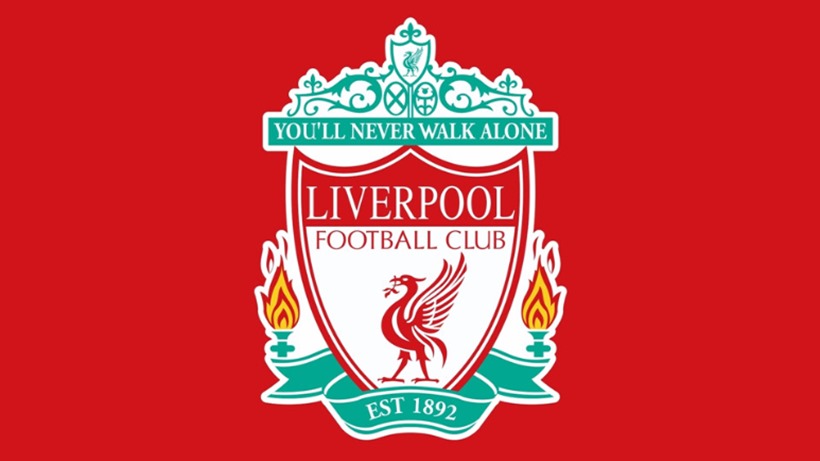 Rob Gutmann hosts the first of our Champions League week specials previewing Liverpool's upcoming final in Kiev against Real Madrid. Joining Rob to talk about the final and what it means to be back on the big stage are Ian Ryan, Kevin Walsh and...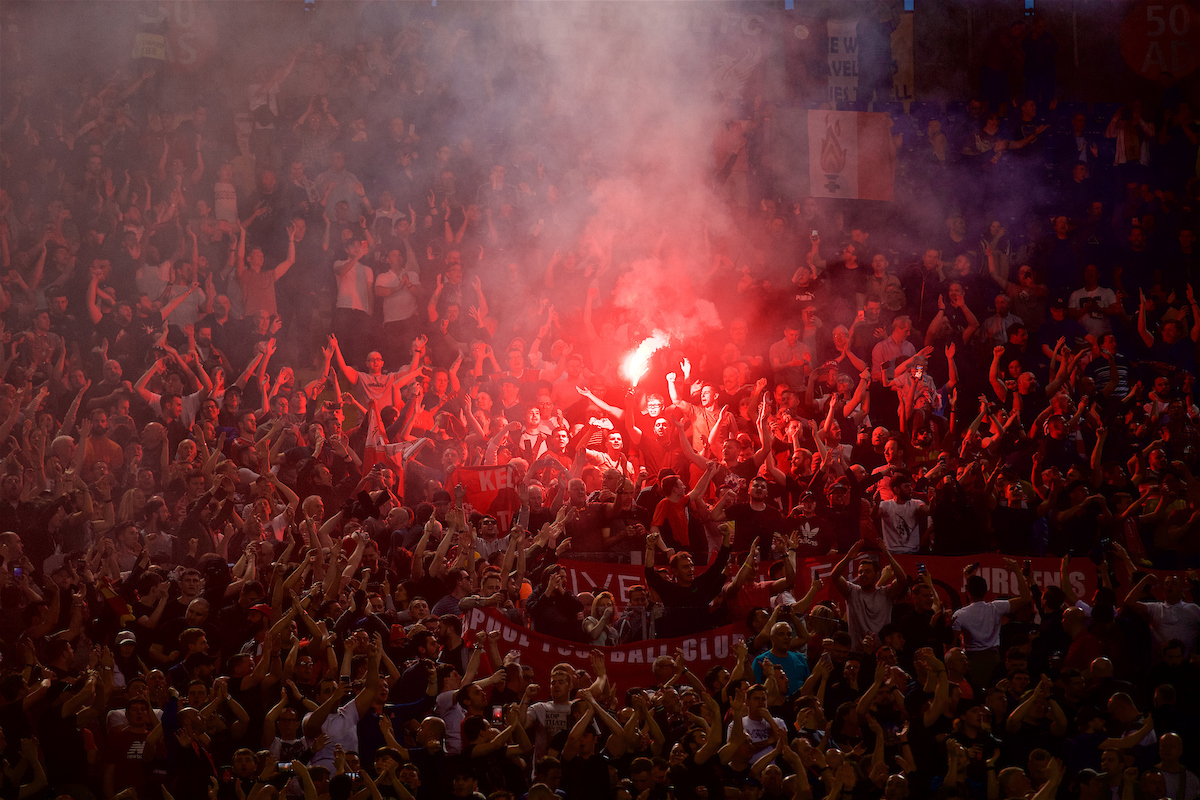 YOU see the pictures and the footage from the glory days, writes RACHAEL HUNTER. You hear the stories from those lucky enough to have witnessed it first hand and it only serves to increase your desire ? your pining ? for your very own slice of...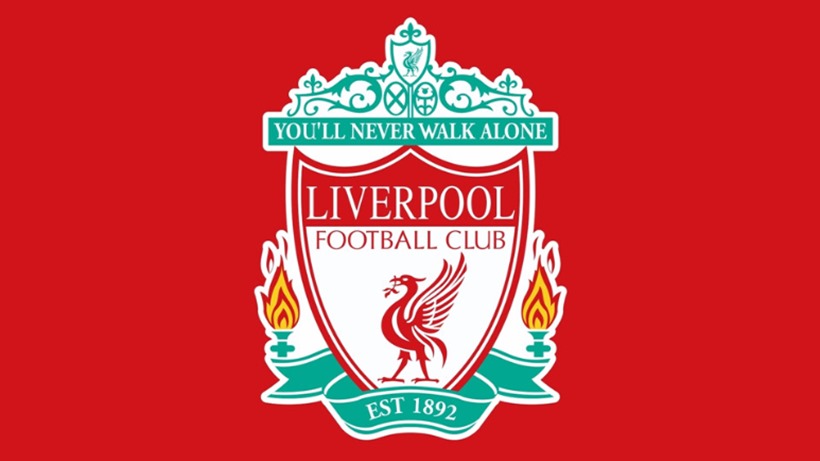 In a TAW Player exclusive, Craig Hannan sits down with Liverpool midfield Gini Wijnaldum to talk Liverpool's upcoming European Cup Final against Real Madrid, what his hopes for the games are and what it's felt like to be part of the Reds...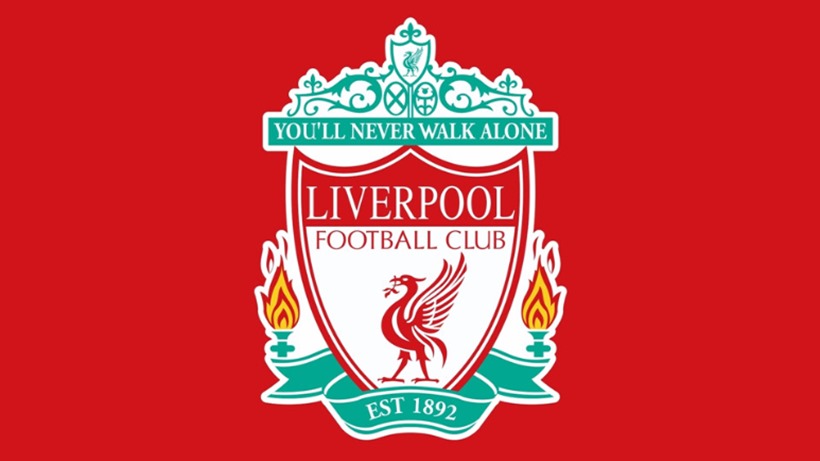 It's an action packed Gutter as Rob Gutmann looks beyond Kyiv. He's the only man who can… We start with Anderson Talisca, some giant lad banging them in in Turkey. What of him" Is he a plausible Liverpool target" Then we get stuck right...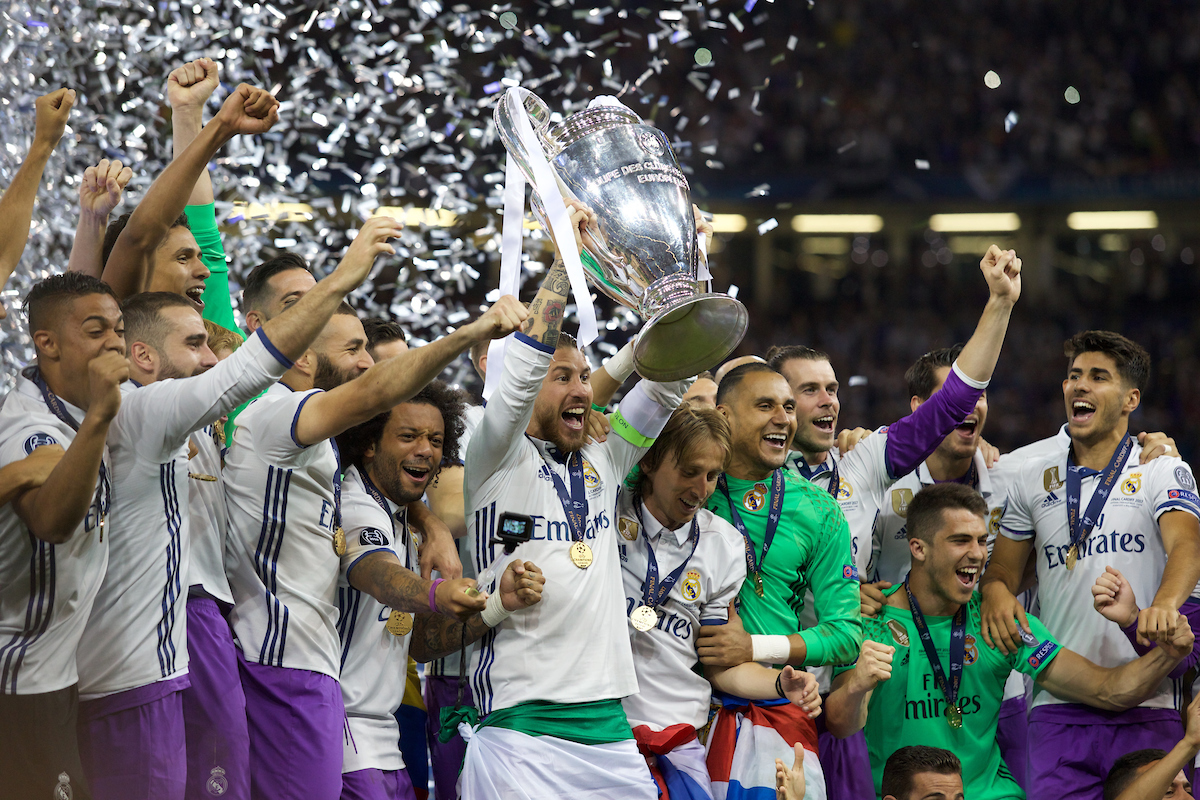 IT is the end of days. The faceless masses who have survived gather near the wreckage that remains of what used to be civilisation. Scared and confused, they approach the steps with caution. At the top is a figure. He turns to reveal himself as...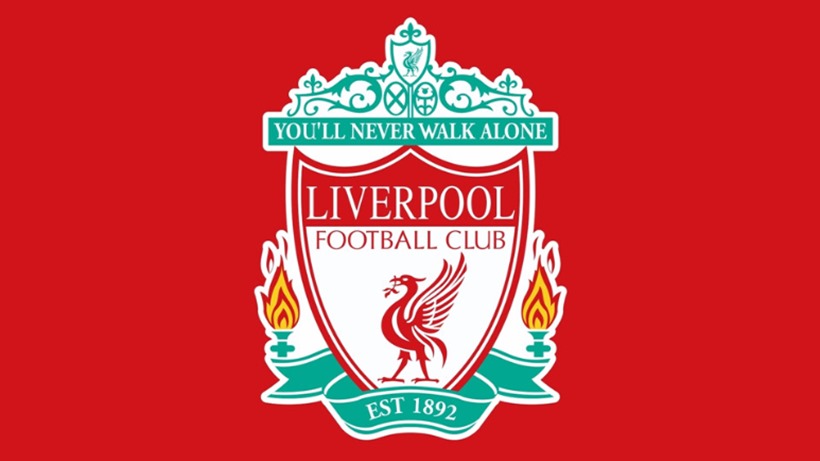 The Anfield Wrap starts to look ahead to the week of Liverpool's eighth European Cup Final filled with excitement, trepidation, joy. All the obvious stuff. We work through all the feelings and get into the facts – how good our opponents are,...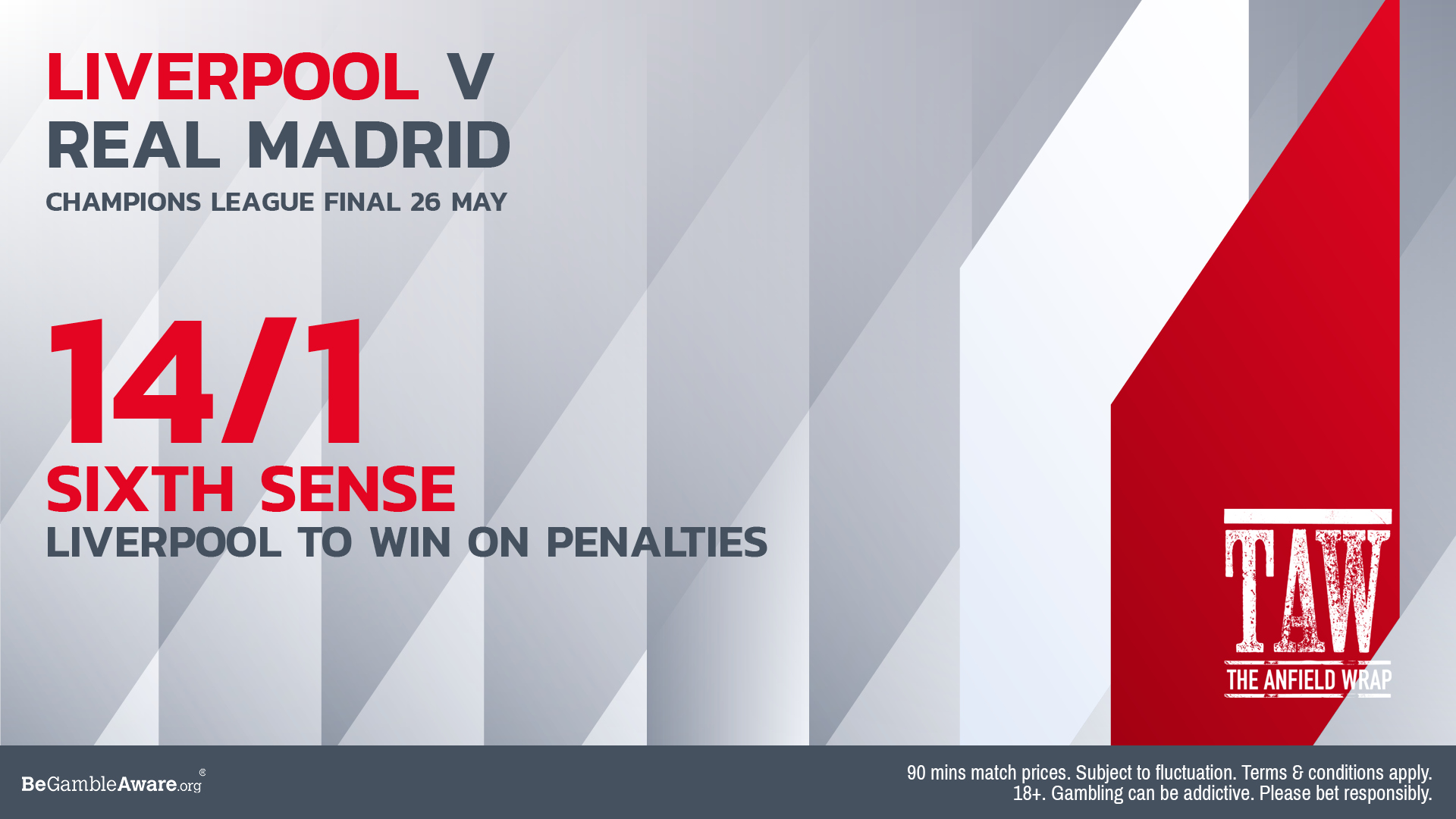 A wide ranging Citytalk this week starts off with Ian Salmon and James Sutton talking about the play they are collaborating on called Venus Rising. Then we talk to Samantha Johnson about her experiences making her way through her career as a...
Neil Atkinson was joined for this week's AFQ by John Gibbons, John Milburn, Helena Sweeney, Kelly Forshaw and Craig Hannan for a special Slingby's AFQ. Slingsby Artisan Gin is made with locally-sourced botanicals, Harrogate aquifer water and...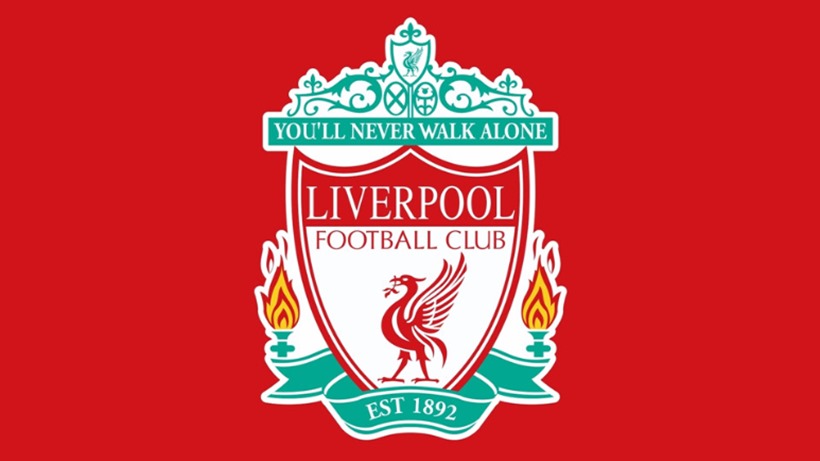 All back up high, all back in one place. The Rider works through a wide variety of topics including: – Coping alcohol – Wirral English – Childish Gambino It does all the things it tends to do – go off on tangents and play eight great...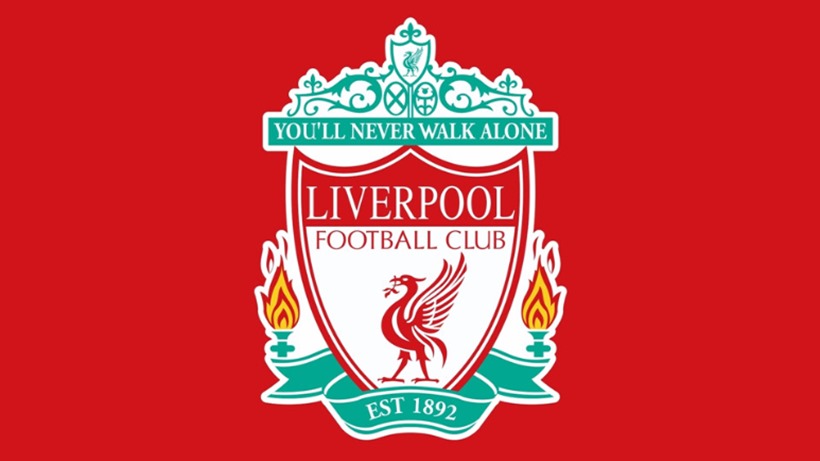 Our last Friday Show of the campaign starts not looking ahead to the weekend but looking back to the Evertonian week that precedes it. It has been all action at Goodison Park and Matt Jones from the Blue Room is in to take us through the...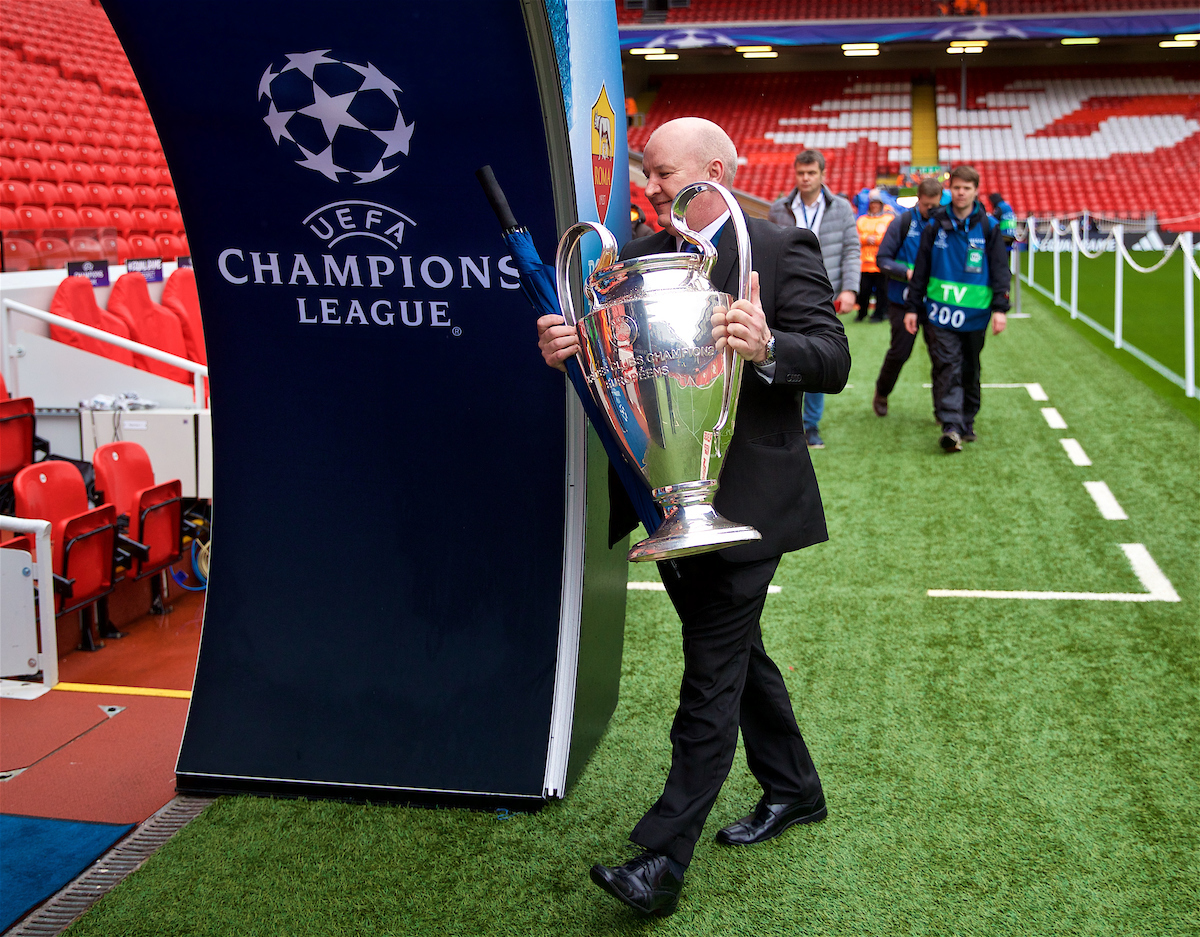 LIVERPOOL locking horns with Real Madrid in the biggest game of the European football calendar has a eloquent feel to it, writes JOEL SANDERSON-MURRAY. Feels right, doesn?t it" The names bounce off the page at you. Liverpool and Real Madrid,...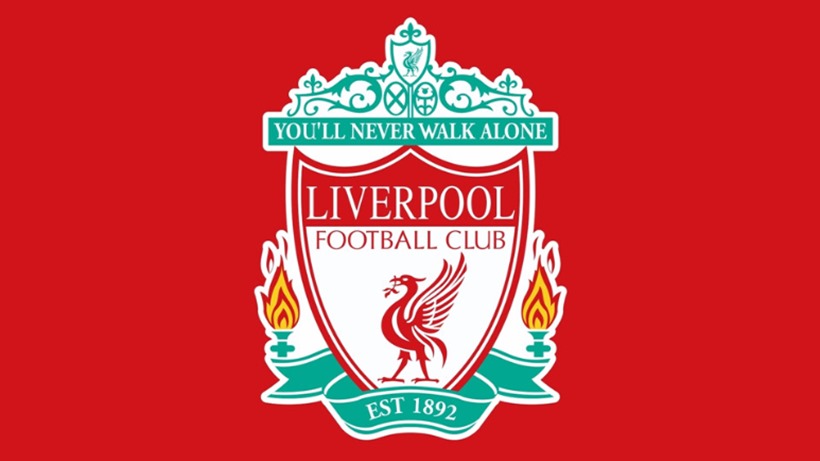 Gareth Roberts and Paul Cope are again joined by Stephen Warnock for another Pro View, this time discussing Stephen?s career in depth following his decision to retire after racking up 540 games as a professional. Does he regret the decision and...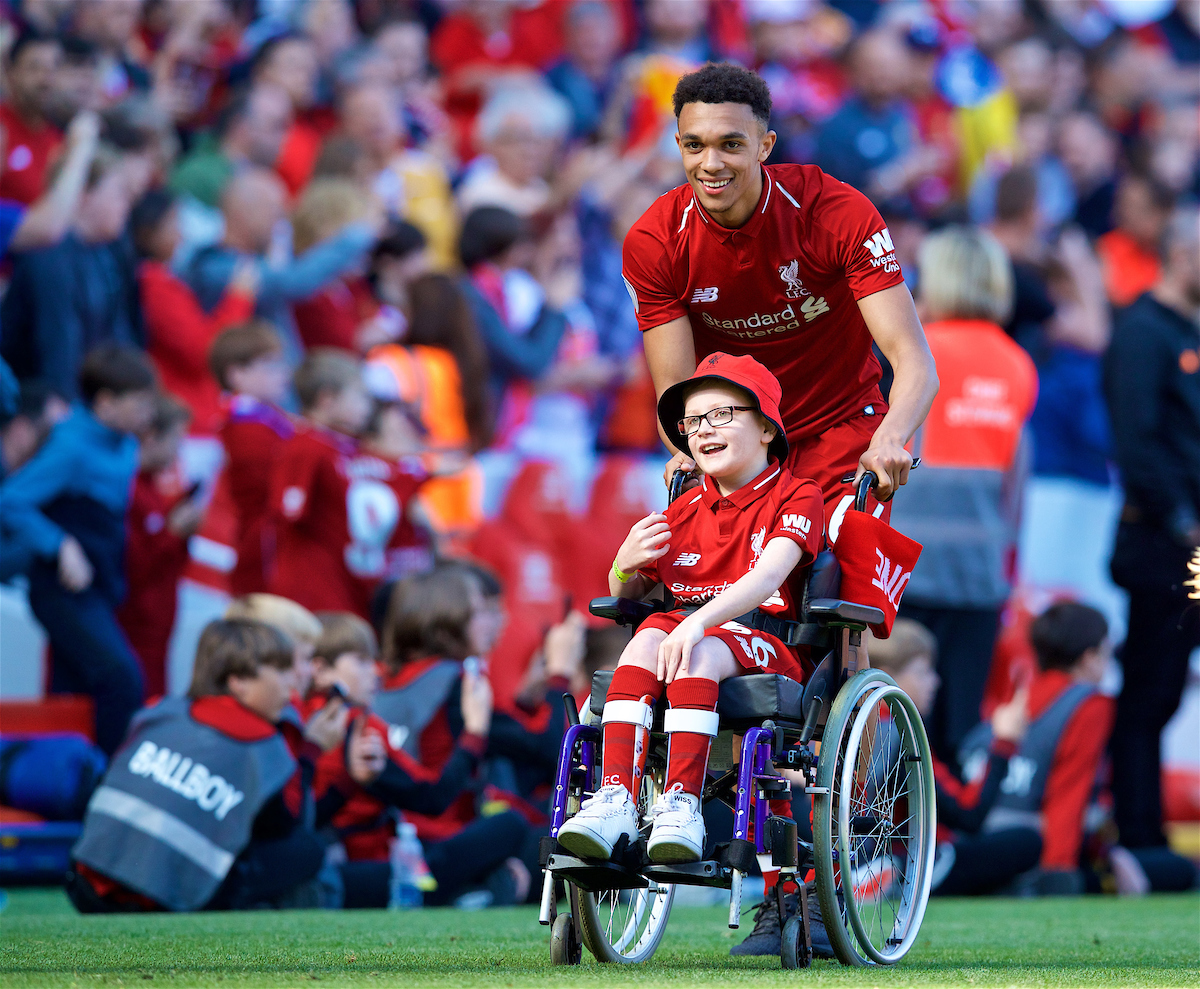 THERE are fewer long-standing social cliques in the city of Liverpool than those who are or have been allied in some form to the amateur football scene. Liverpool, in many ways, is a city which very much acts in the form of a community. There...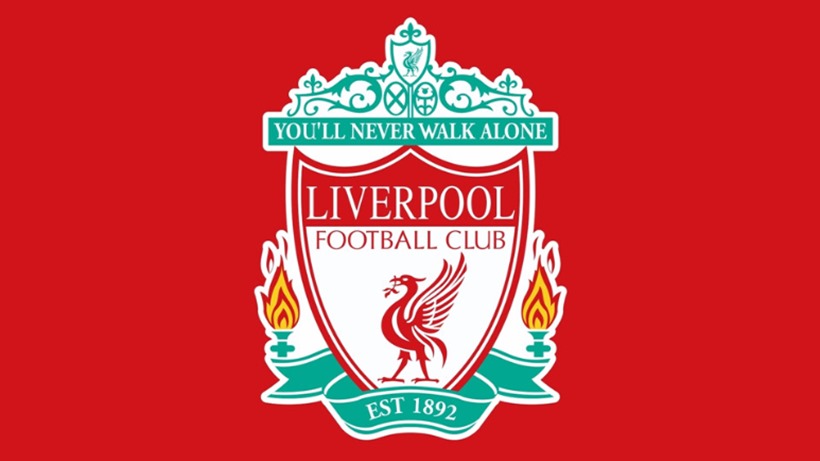 Emilia Bona is joined by Rob Gutmann, Dan Morgan, John Gibbons and Karl Coppack for the latest edition of Wildcards, where you pick the questions, and the subjects up for debate this week as voted by you, are: – Zeljko Buvac – Best European...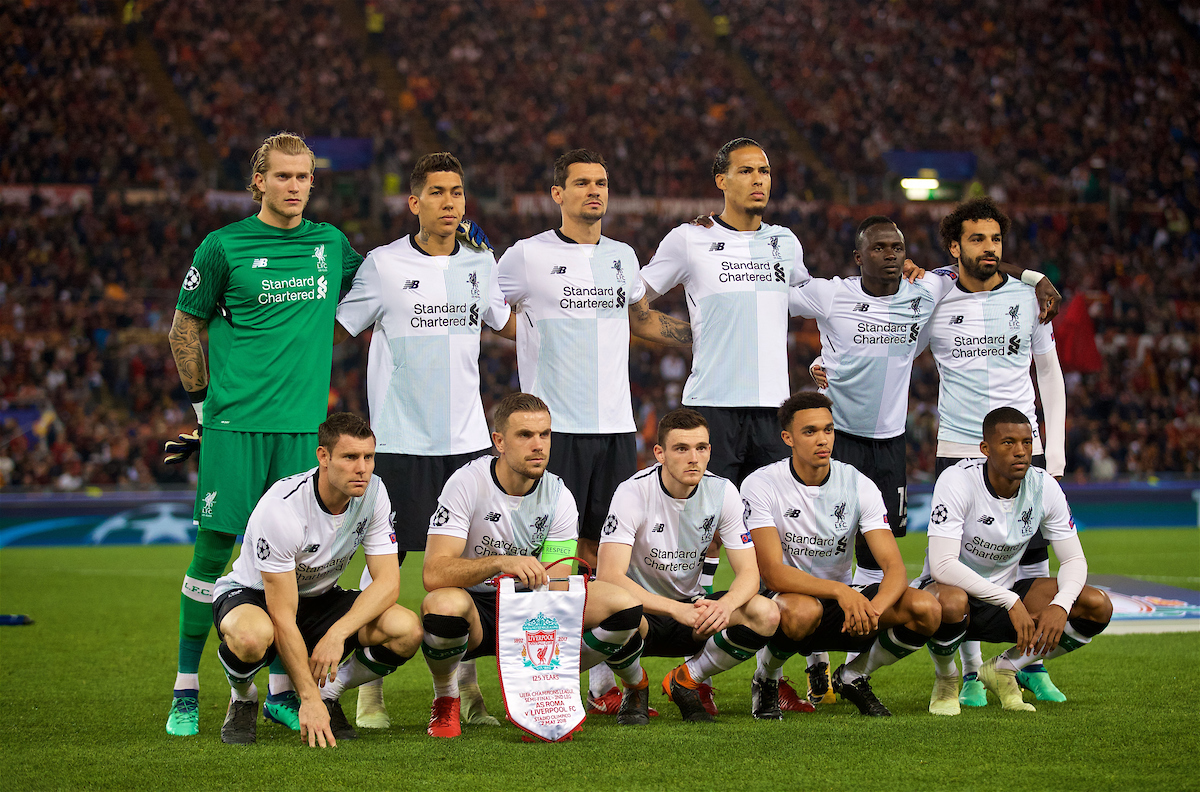 LOOK at these men, writes CAOIMHE O'NEILL. These men, in their red ties who have fancifully danced us into the elite ballroom of a European Cup final. Another European Cup final and it's about time. The players have fought tooth and nail to...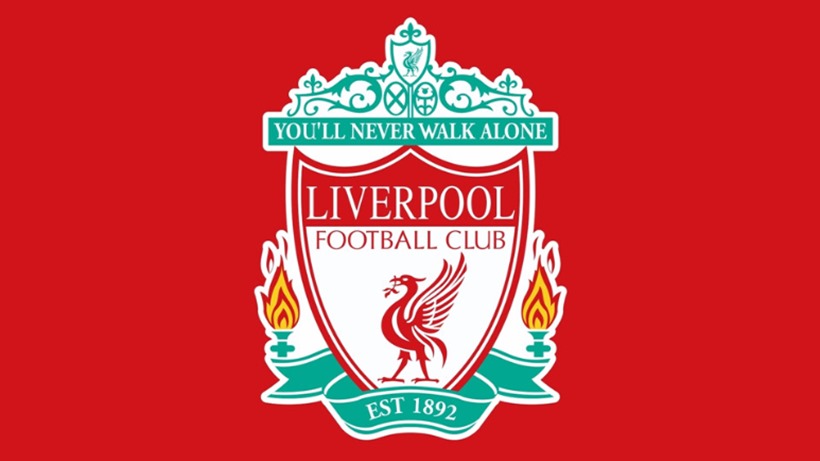 Rob Gutmann is joined for the second 'Market' show of the summer to discuss transfer strategy with Mel Reddy, Ian Ryan, Paul Senior and Neil Docking. On the latest instalment, the panel discuss Liverpool's long term strategy and consider the...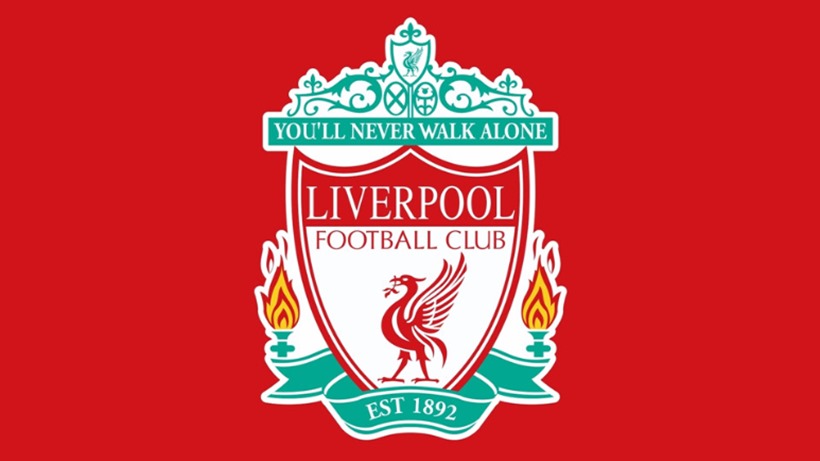 In a Free TAW Special, Andy Heaton and Neil Docking sat down with WWE Superstar Sheamus, who is in town tonight for SmackDown LIVE at the Liverpool arena tonight. Andy and Neil talk to Sheamus about his career and his path towards becoming a WWE...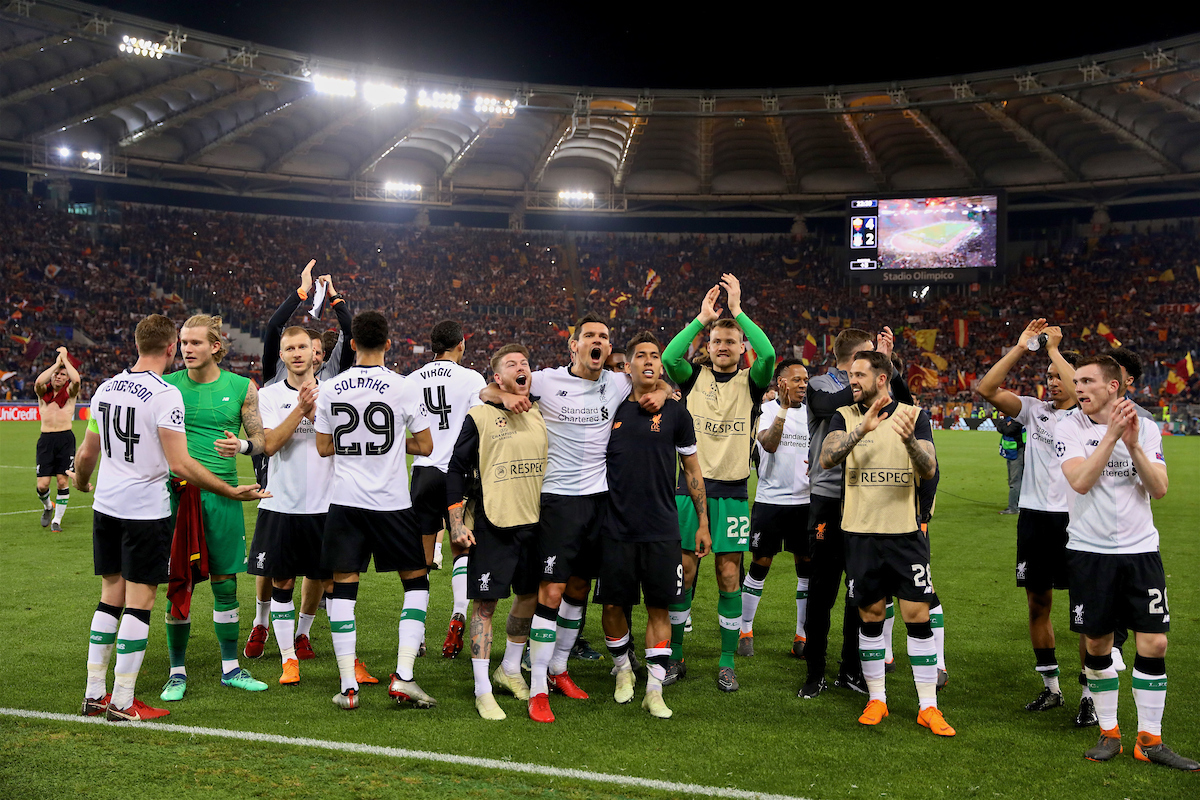 WHAT to write about in a week like this" What to say that hasn?t already been said a thousand times" I wasn?t at the match on Sunday. Jürgen Klopp knocked on at mine after the Chelsea game and told me to have the weekend away. He said I?d put...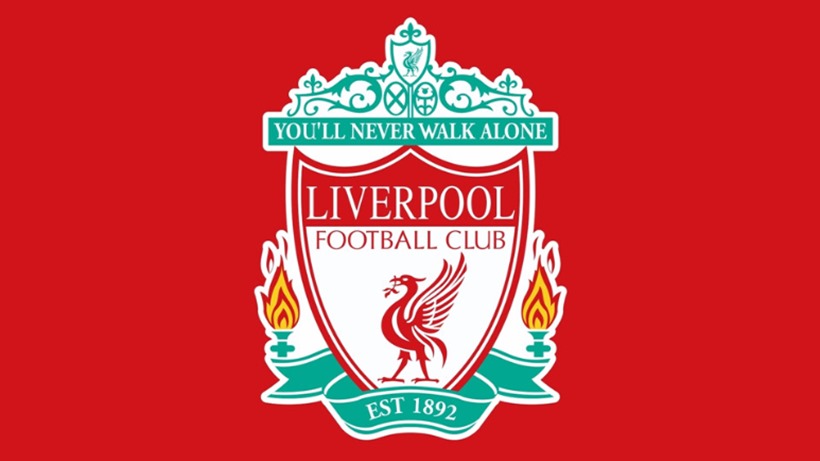 Most of the business had already been concluded, but there was still plenty going on during the last round of Premier League fixtures. Neil Atkinson and John Gibbons speak to fans of three clubs who had contrasting weekends and indeed seasons....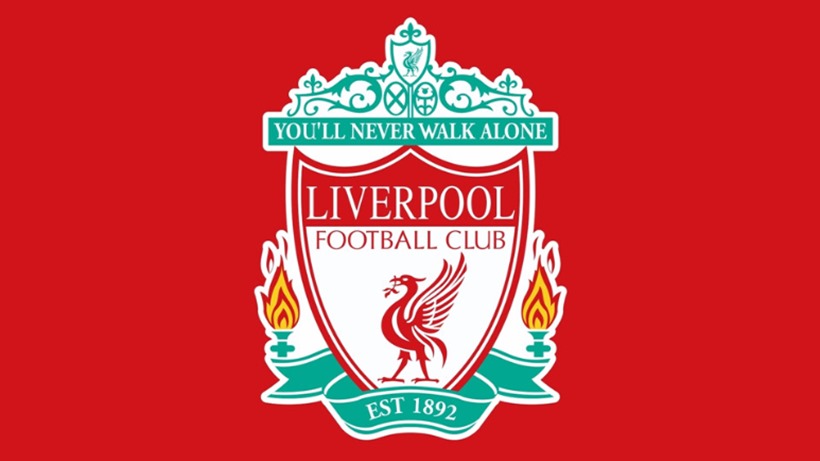 Rob Gutmann was joined for the latest instalment of his blockbusting 'Gutter' show by Steve Graves, Rick McEvoy and John Gibbons to pour over all the early summer transfer goss. The post The Gutter: Little Fekir appeared first on The Anfield...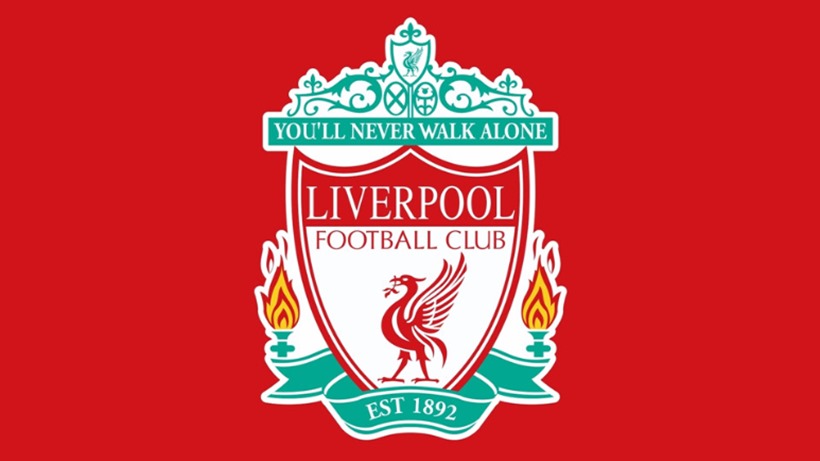 Neil Atkinson as joined for the final review of the 2017/18 league season by Ben Johnson and Sean Rogers for a last look at Liverpool's comprehensive dismantling of Brighton & Hove Albion. Our review show is our in-depth look back at...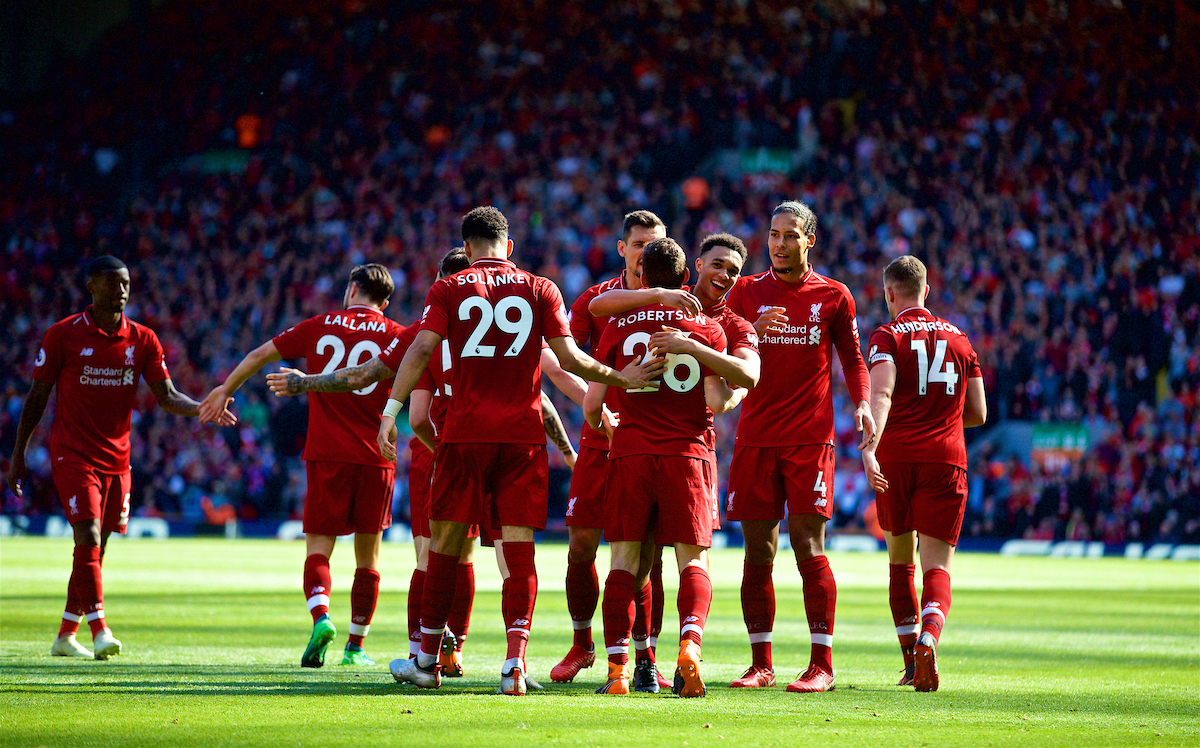 WHAT a day in May, what a sight to behold, what a team in Red, with a goalkeeper in yellow, being vastly superior all over the pitch. Everything beautiful. The sun shone on Anfield today and Anfield shone right back at it. The football was...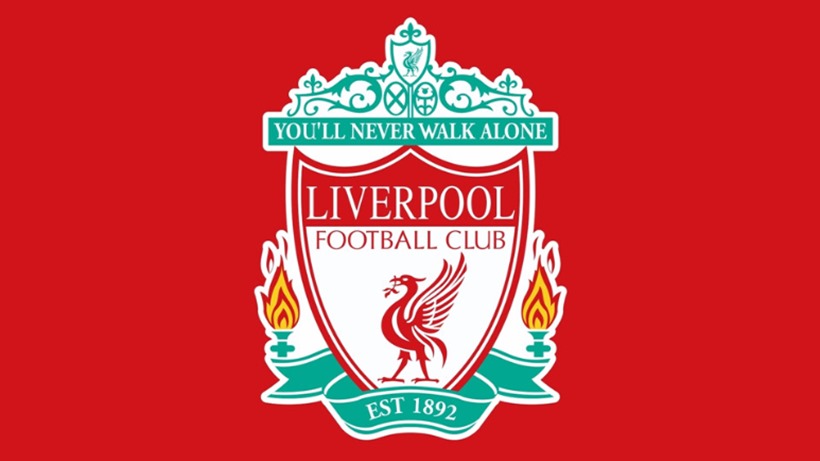 Neil Atkinson hosts the last big show of the regular season to reflect on an utterly dominant display against Brighton & Hove Albion and he is joined by Andy Heaton, Rick McEvoy and Rob Gutmann. Direct – The Anfield Wrap: Liverpool Put Brighton...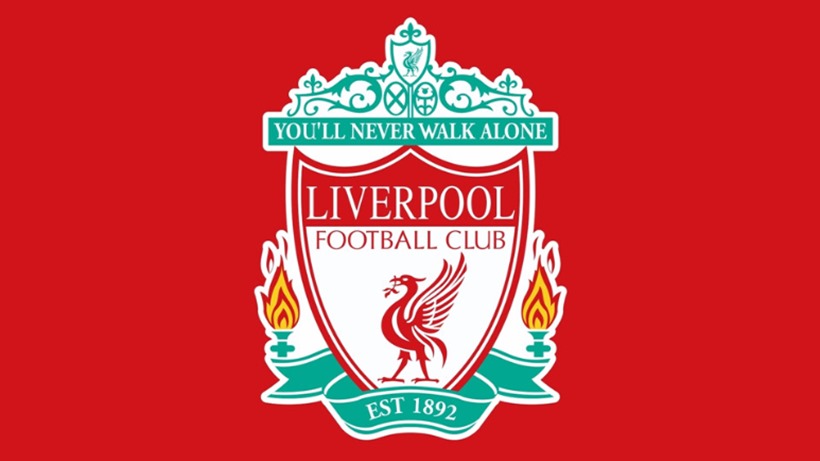 Neil Atkinson and John Gibbons love the playoffs more than life itself. And with that in mind they have assembled a trio of callers offering insight into this year's semi finals. We start with Joel Clyne talking about Derby County. The scruffy...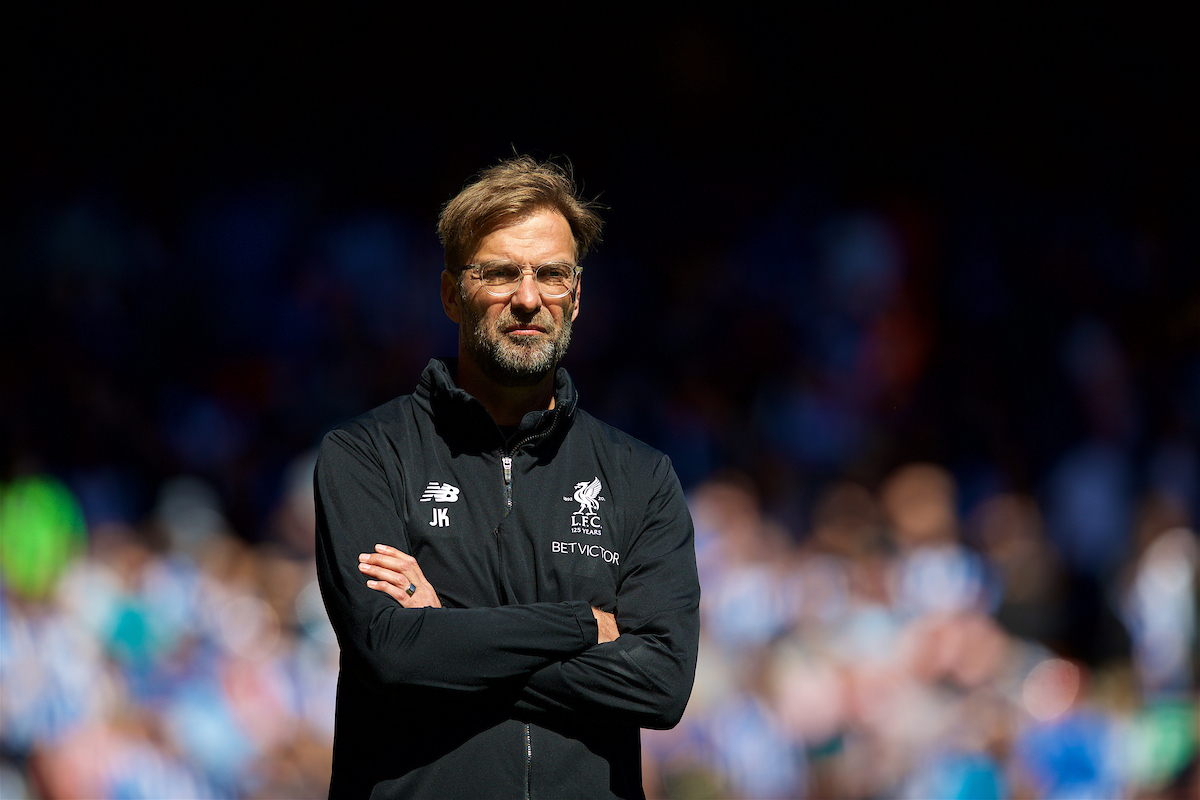 ?FOURTH place isn?t a trophy.? A common phrase used to denigrate any team that finishes fourth and has the temerity to be happy about the fact. On an entirely related note, I?d like to wish the best of luck to Arsene Wenger in all his future...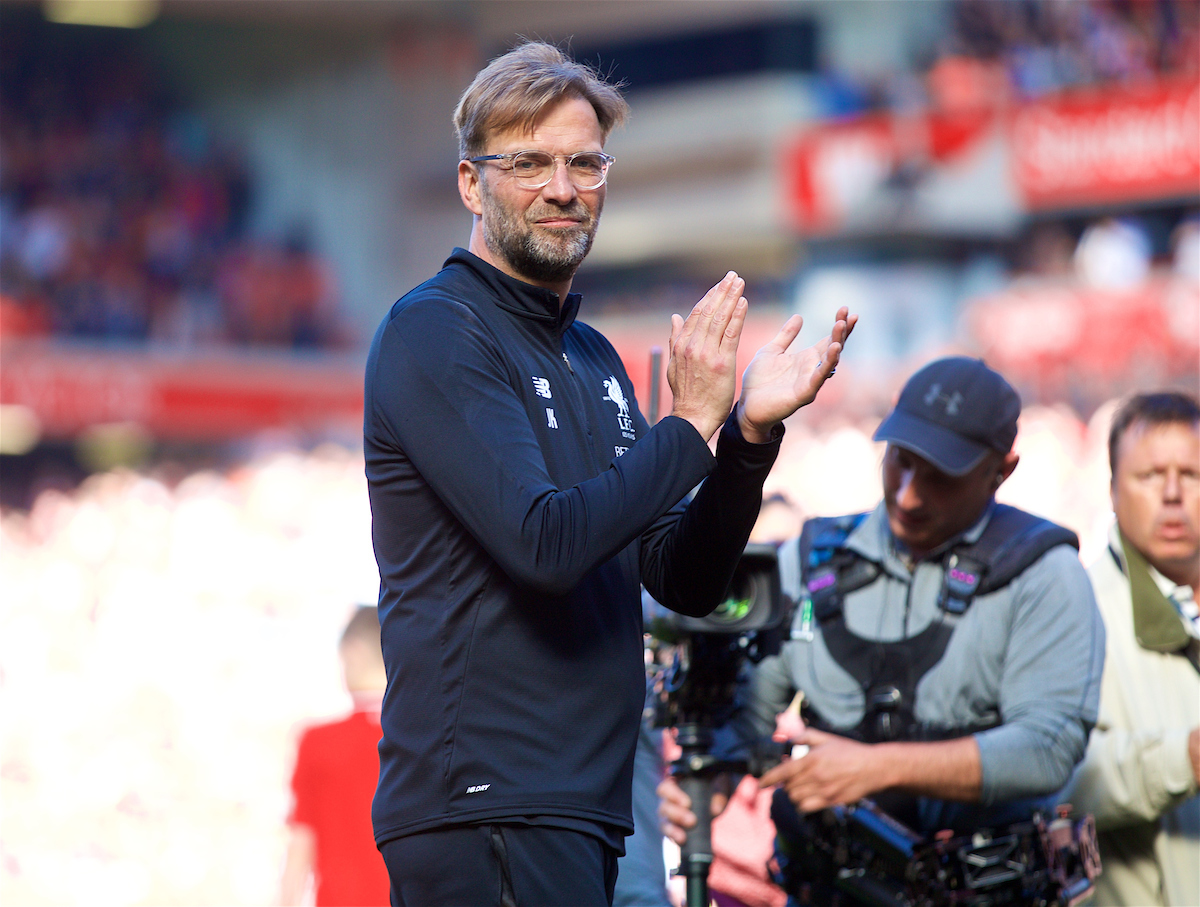 SO, that?s that then. It wouldn?t be Liverpool unless we made it as dramatic as possible, or at least as dramatic as potentially needing a result on the last day when Champions League qualification could?ve been sewn up weeks ago. That Liverpool...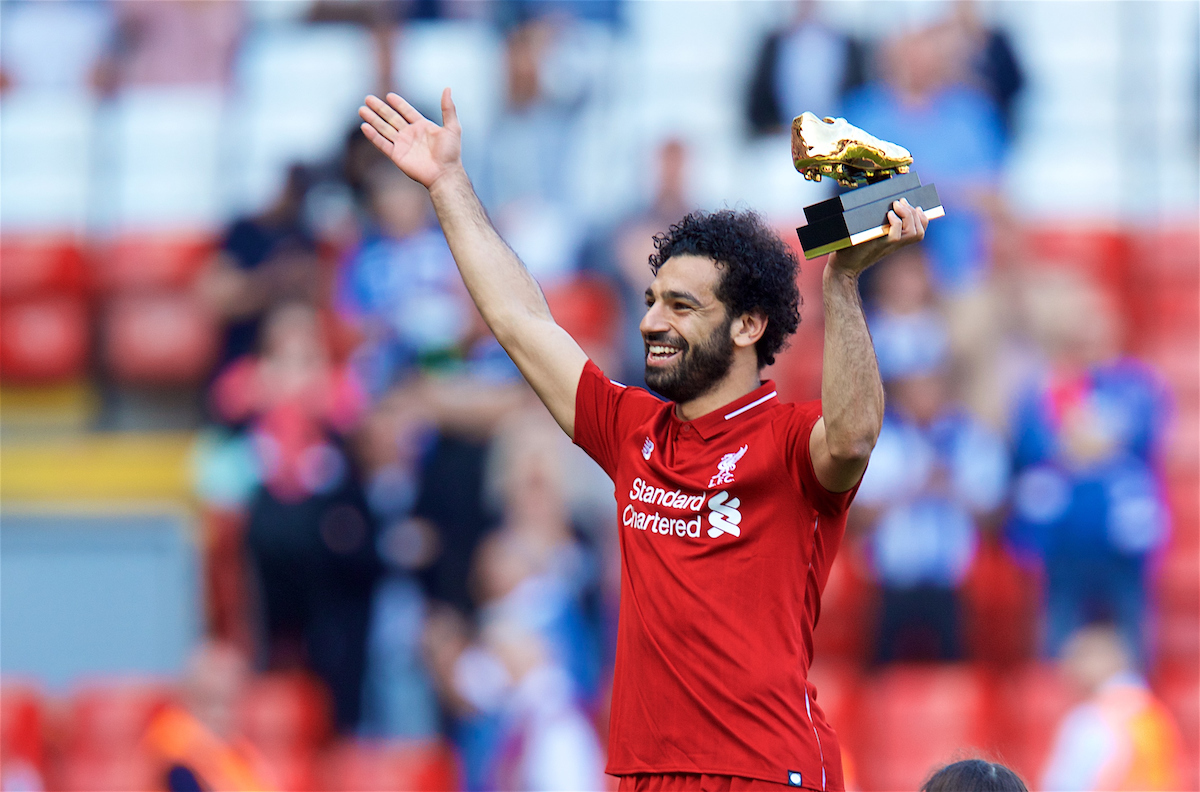 I DON?T like to start on a bit of a downer and that, but someone needs to do something about these referees, mate. That fucker Friend wants fucking legging out of the city boundaries, like fucking Thelma and Louise, but instead of a load of...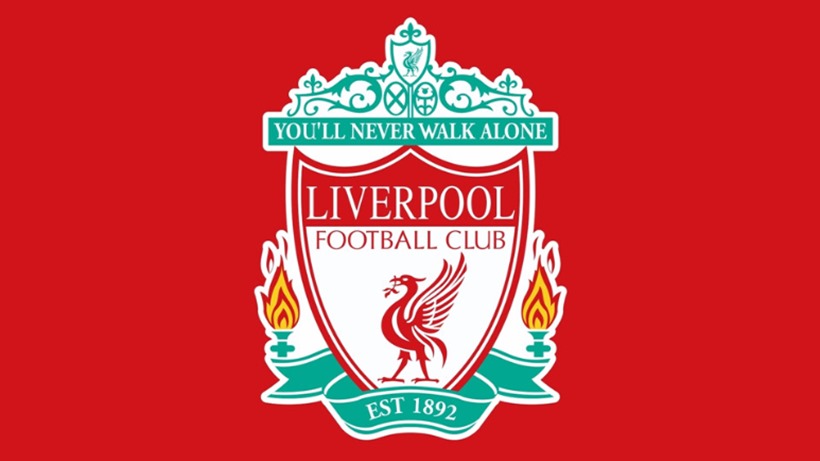 Liverpool confirmed that next season they will be playing Champions League football with an excellent victory against Brighton And Hove Albion. It was a first half The Reds dominated, creating chance after chance after chance, carving Brighton open...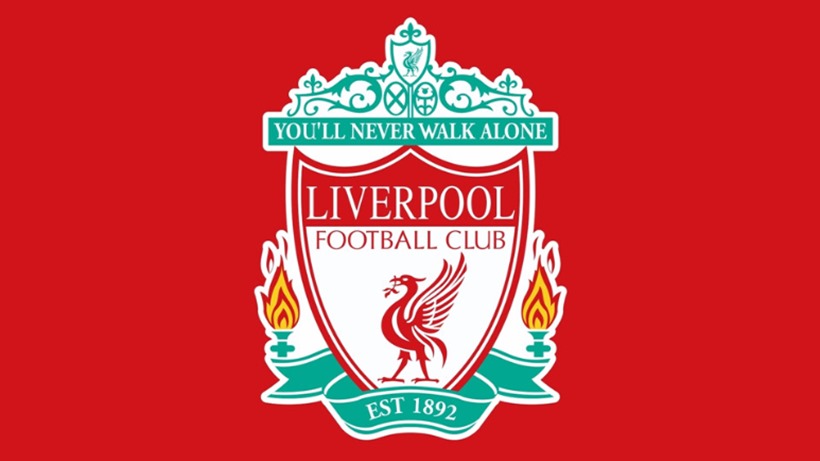 Citytalk this week presents Liverpool's season which is on the brink of greatness but can still fall apart into disappointment. We have a chat about the allocation from UEFA and what can be done about that before looking ahead to...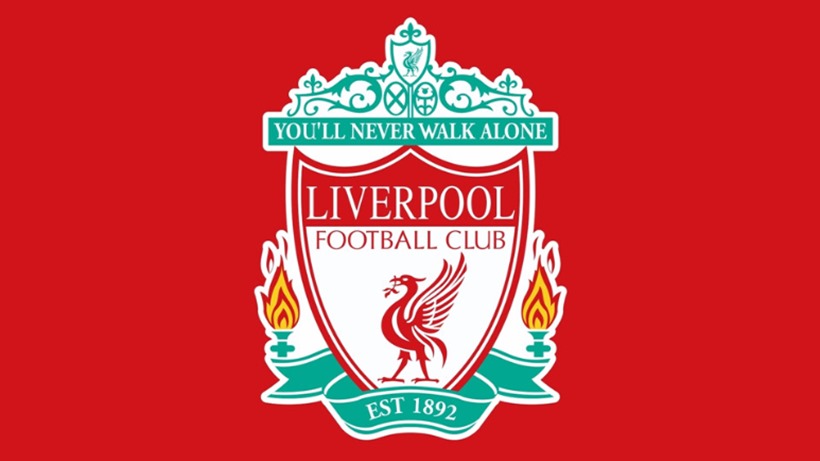 Rob Gutmann, Dan Morgan, Emilia Bona, Karl Coppack, Sam Brocklehurst and Paul Senior join Neil Atkinson for the latest edition of AFQ. The post AFQ: Working Title appeared first on The Anfield Wrap.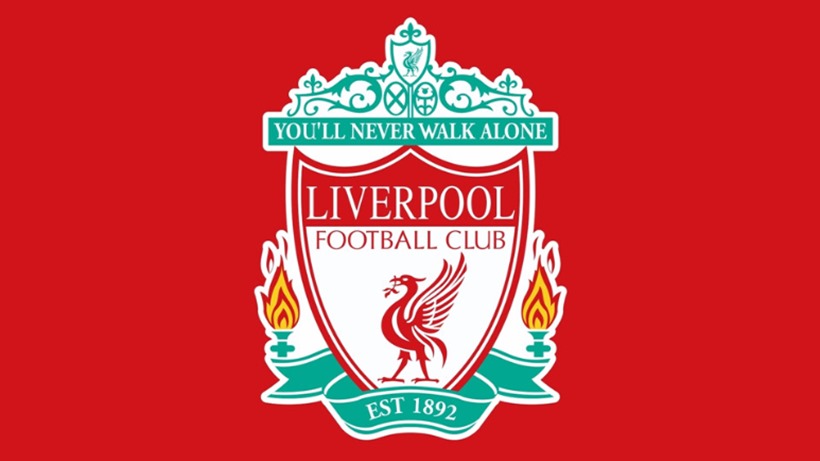 Neil Atkinson was joined for the last Friday Show of the Premier League season by Mo Stewart, Andy Heaton and Paul Senior to talk about the biggest game of Liverpool's season so far when they take on Brighton & Hove Albion with the Reds only...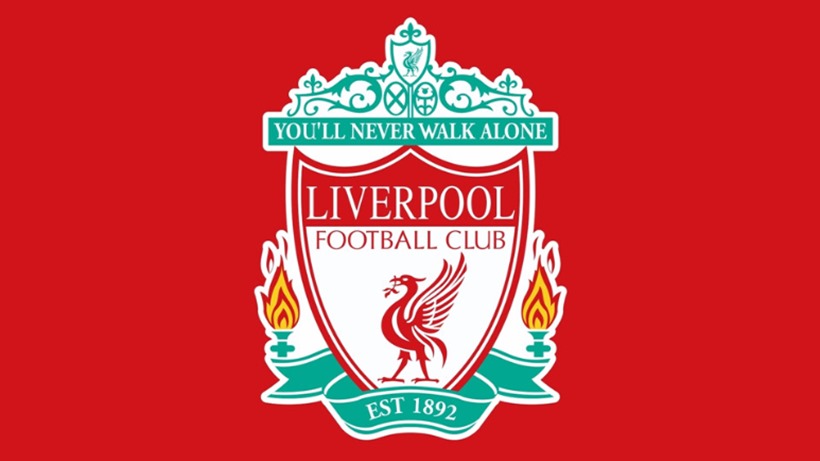 It might be overstating it to say that Paul Samrah saved Brighton and Hove Albion but it wouldn't be overstating it by that much. He stepped in using his accounting background and realised what was happening to the club and he took action. He...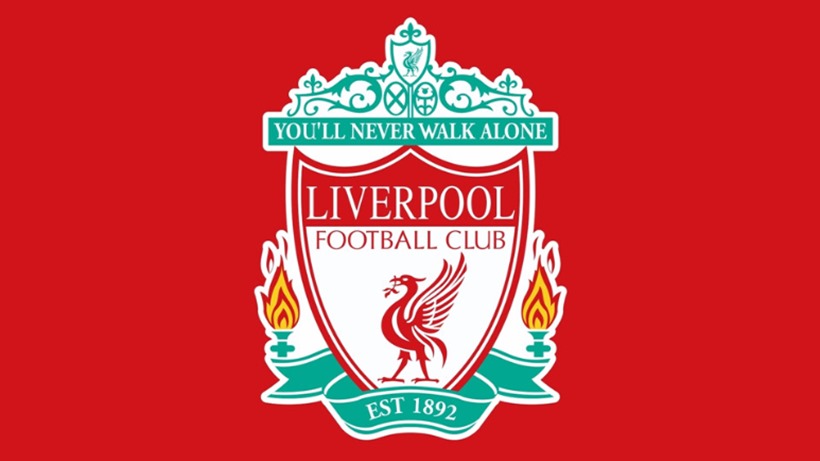 Jürgen Klopp didn't seem full of the joy of the football awards season the day after Mohamed Salah took a clean sweep at the club's ceremony, before jetting off to London for the football writers' edition. For the final Team Talk of the...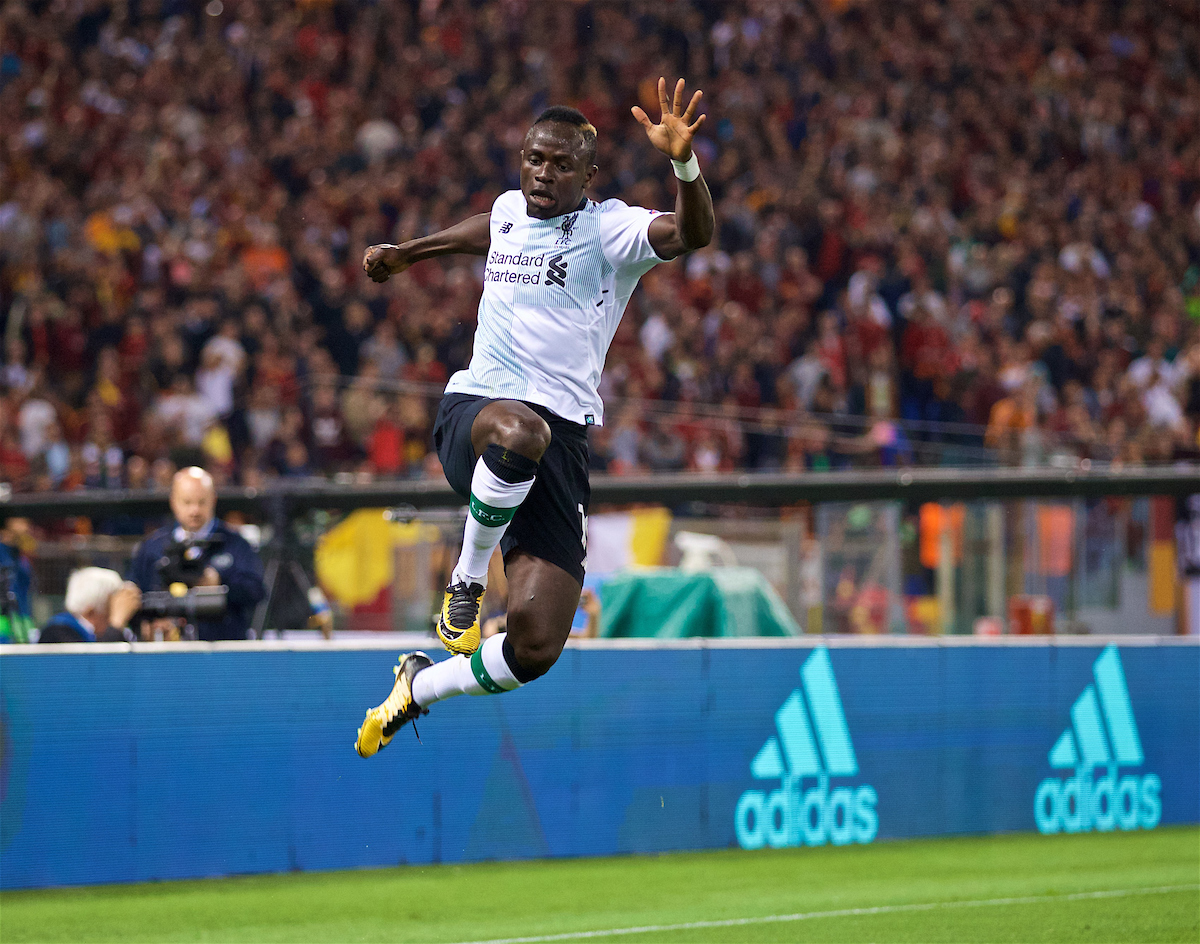 COMPARISONS in football are commonplace. Every one of us are prone to making them from the minute we become wise enough to hold up any form of reference point as fans of the game. There are positives and negatives to making comparisons in...
JÜRGEN Klopp says we must only think about Brighton this week, and that?s the way it should be. I deviated from the script. I also thought about Huddersfield and David Wagner a lot too. Said it before, I?ll say it again, but you get more for...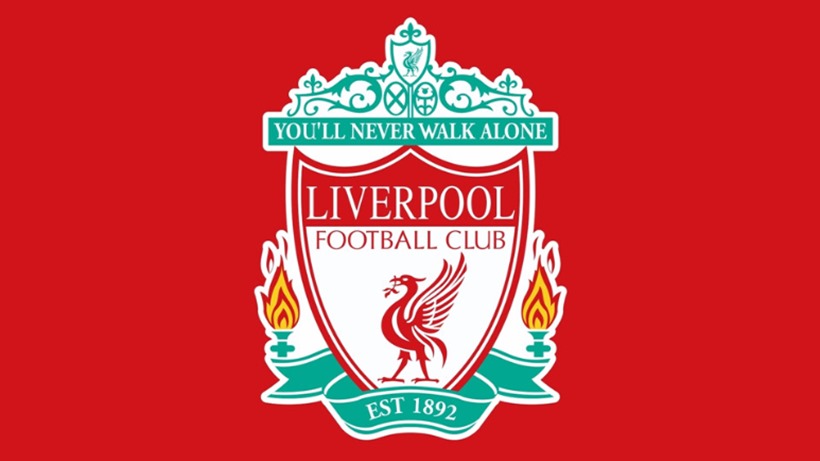 Stu Wright and Phillipa Smallwood join Neil Atkinson for the latest edition of our Fantasy Football show. The post Fantasy Football: Winging It appeared first on The Anfield Wrap.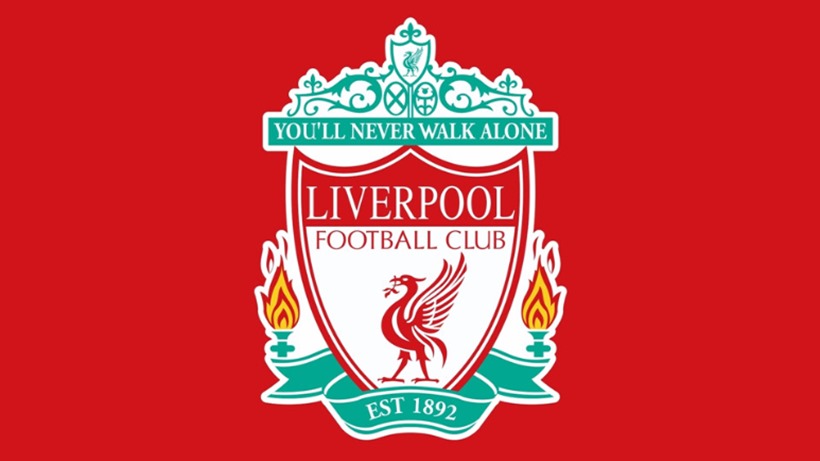 A full show but a broken one. We have Friday Night Stephanie Heneghan joining Thursday night John Gibbons and Adam Melia. A bit of everything, a bit of everything you could ask for. The songs are splendid. The best in new music. Neil Atkinson...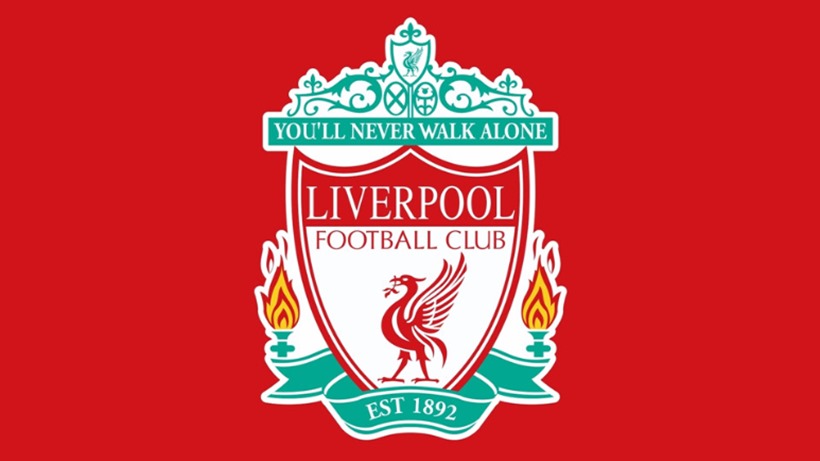 Gareth Roberts hosts the latest edition of 'The Big Question' where the panel discuss whether football can ever be fair, can the balance between financial necessities ever balance out with the average fan" What has driven this massive...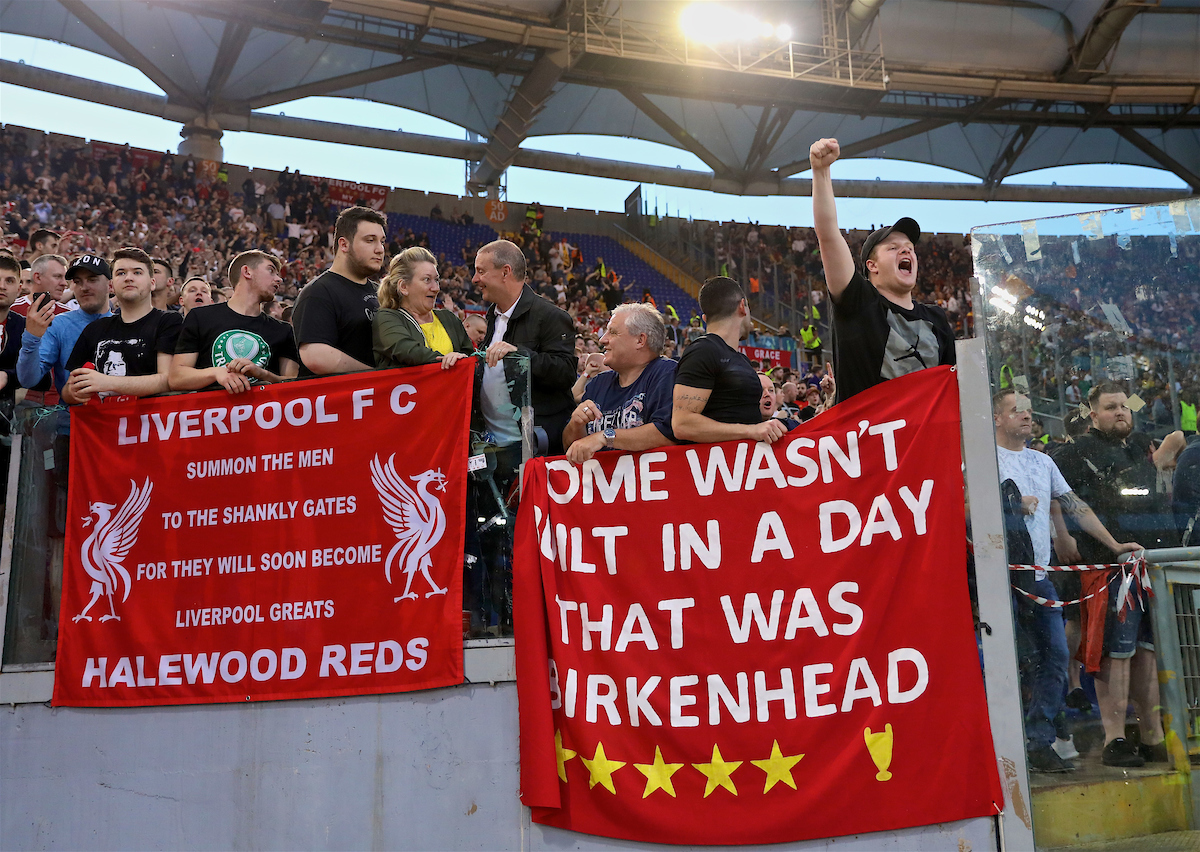 AFTER what can only be described as the euphoric highs of the past few weeks supporting Liverpool in the Champions League, I genuinely thought that I?d struggle for something to write about this week. I?ve been playing my own small part in trying...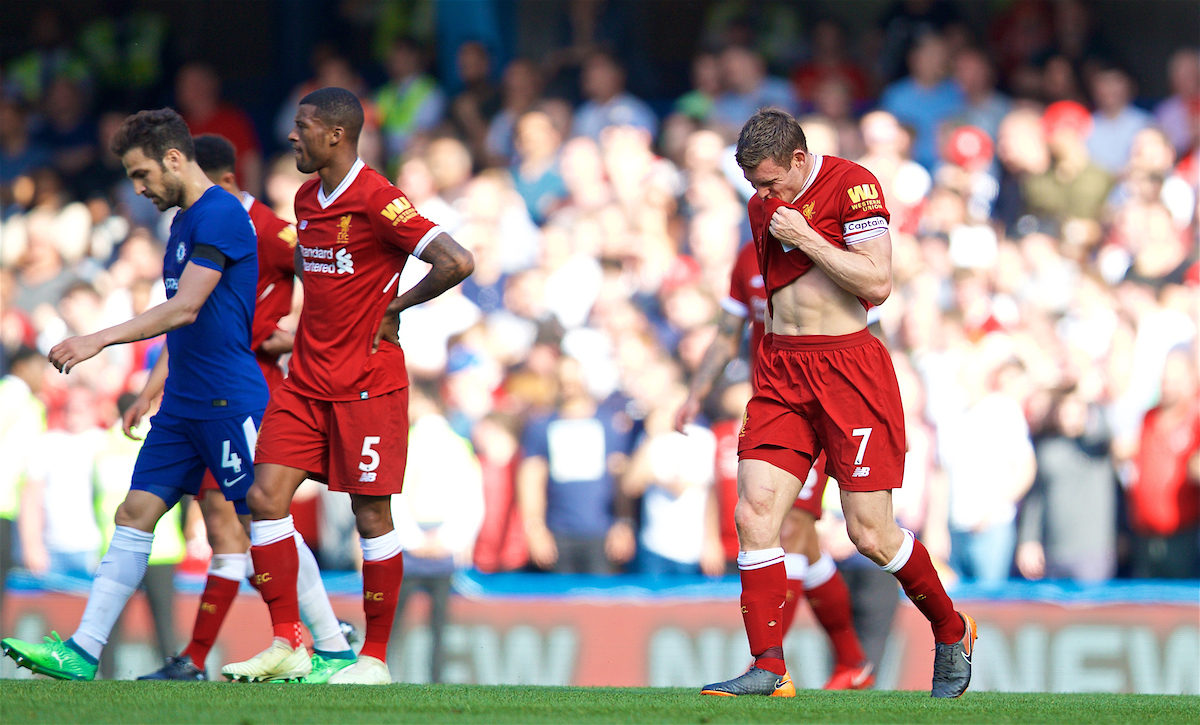 IT?S been a pretty low-key week for Liverpool. Mohamed Salah wins the PFA and Football Writers' Player of the Year awards. Zeljko Buvac leaves his position as assistant manager, apparently temporarily. The Reds qualify for the Champions League...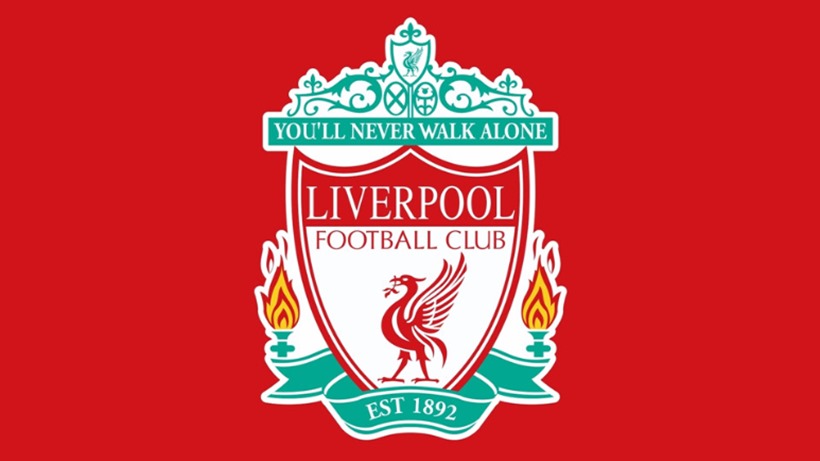 The Gutter is back! Rob Gutmann is joined by Neil Atkinson and Glenn Price to discuss the potential incomings of Nabil Fekir, Christian Pulisic, Ousmane Dembele, Ruben Neves, James Madison and Ryan Sessegnon. The post The Gutter: Will The Reds Nab...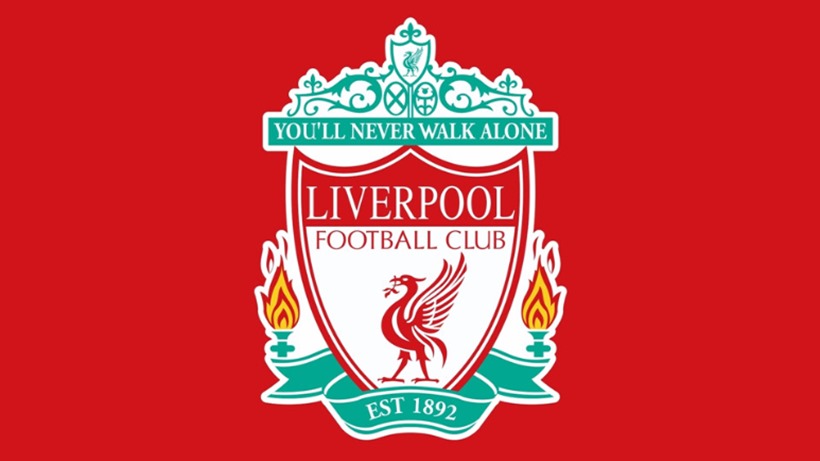 Our long look at the game which puts Liverpool's Champions League hopes under significant pressure. We have a look at: How Liverpool approached the game. How the early going played out for The Reds. The approach Chelsea took in the game. The...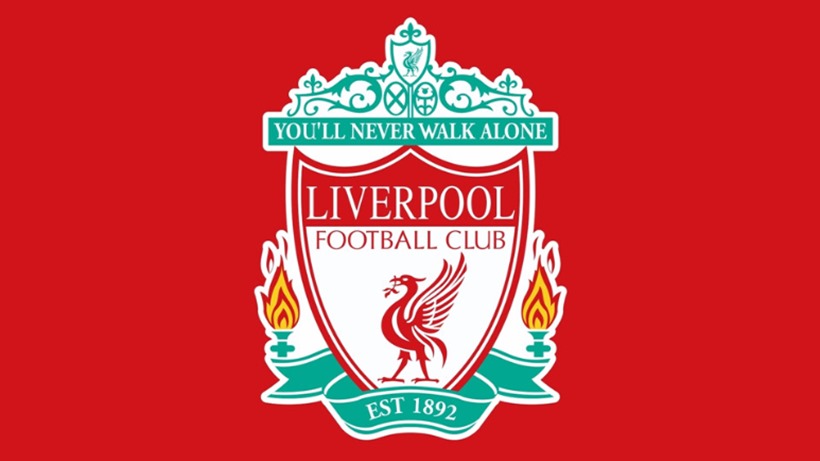 What a Bank Holiday Special Coach Home we have for you. We start in Stoke – the side relegated on Saturday. It has been a campaign which has been poorly managed on the pitch, in the recruitment department and in the board room. The huge concern...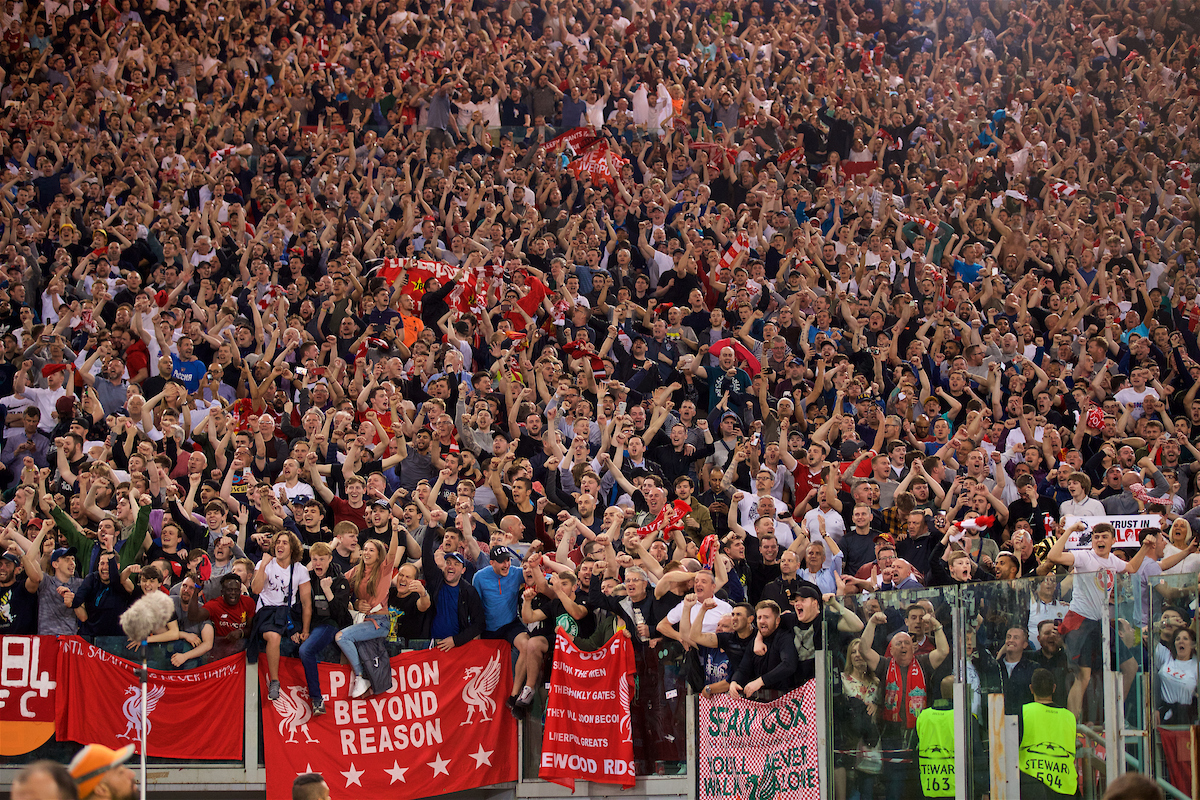 LIVERPOOL versus AS Roma in the later legs of the chase for European football?s most cherished prize was always destined to be loaded with emotional baggage. While many on Merseyside celebrated what was perceived to be an ?easy? opportunity for...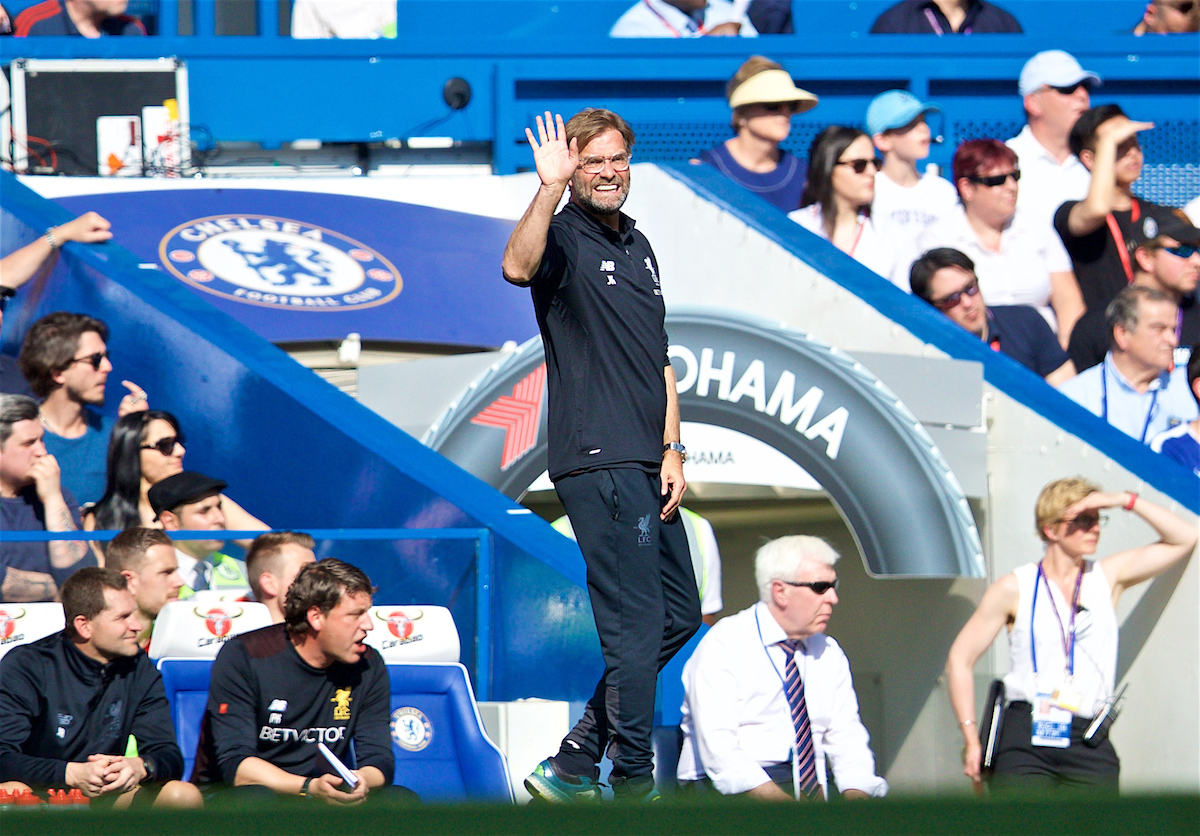 IT?S hard to put your finger on it. For whatever reason, The Reds have been so lacklustre in games against the top six this season. While the general intensity around league games has dropped off with Liverpool?s surreal run to the final of the...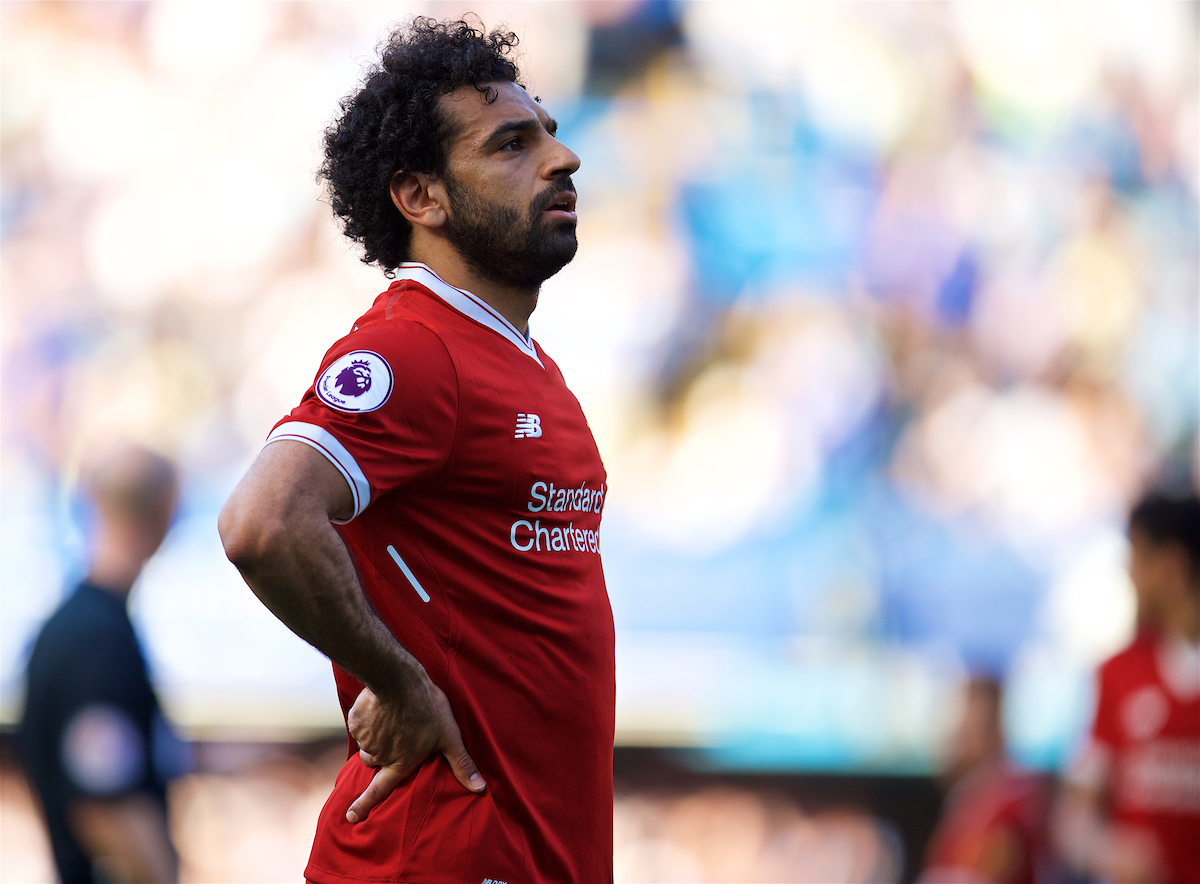 SUN is out, bank holiday weekend = BBQ in our house. Not in the house, that would be wild, carbon monoxide alarms going off all over the gaff, trying to watch the game through a fog of smoke, like frigging Beijing or something, with one of them...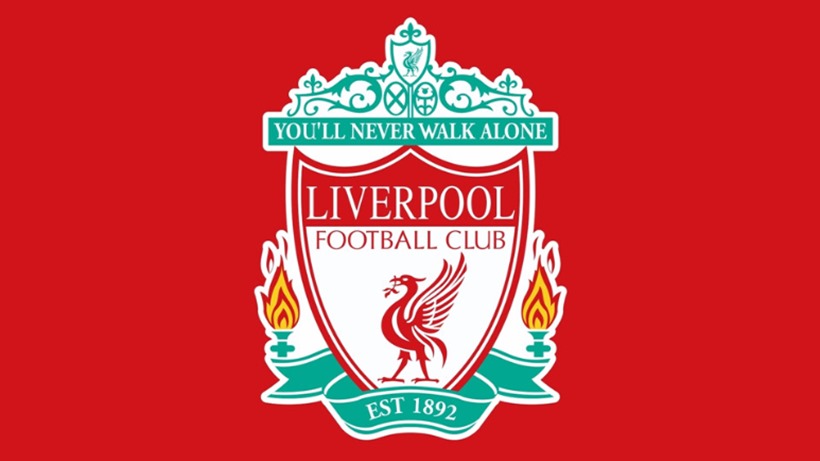 Liverpool crashed to defeat against Chelsea at Stamford Bridge and The Anfield Wrap in association with Redsbet are picking the bones out of that result and the wider knock on effects for Champions League qualification this season and beyond. In...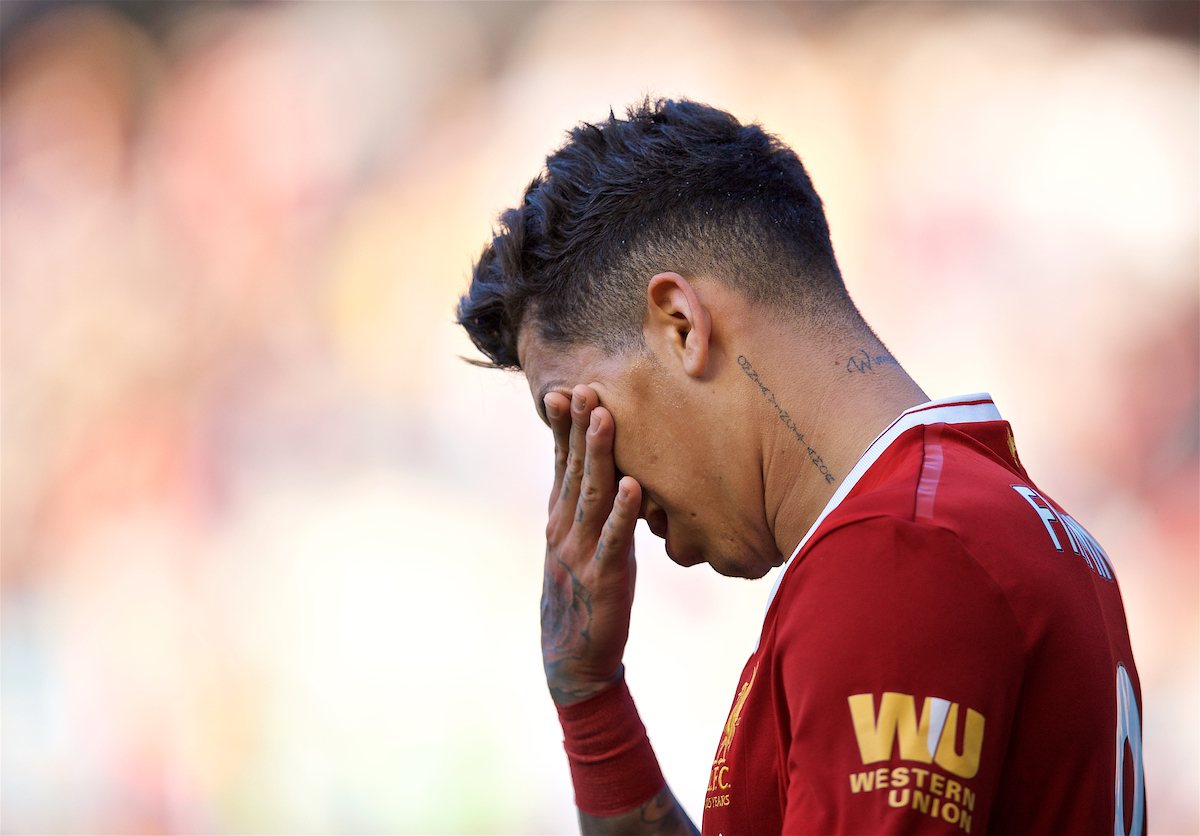 ARSENE Wenger retiring. Alex Ferguson deeply unwell. That sort of Sunday. A Sunday that makes you think about these men in our game. It would be mad to not wish them both all the best, but dwell on the differences for a second. Both are...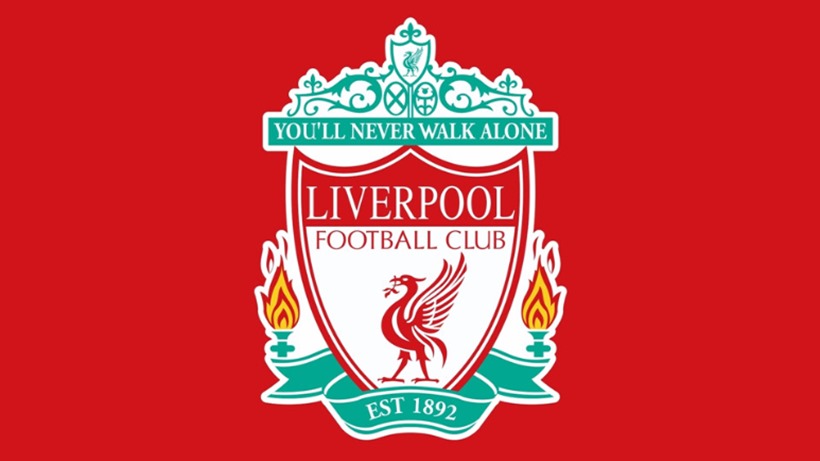 Liverpool went to Stamford Bridge and found themselves behind at half time and never managed to recover. This puts their season under additional pressure in terms of Champions League Qualification for next season's campaign. Sadio Mane performed...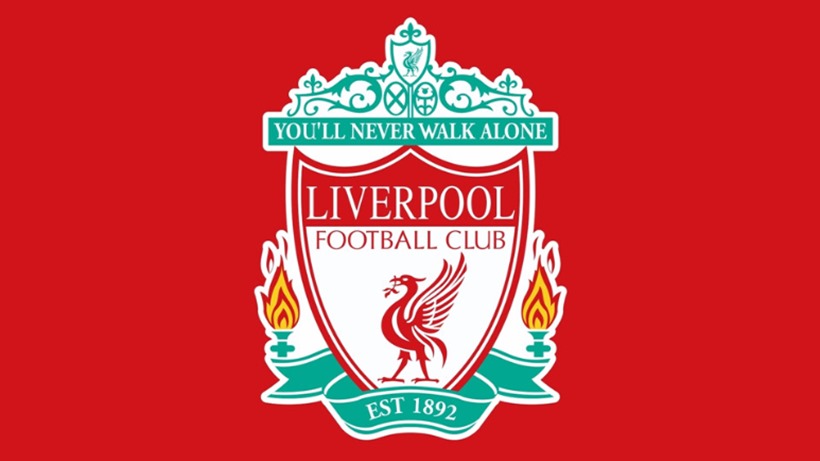 Jürgen Klopp remained focus on the task at hand in his pre-Chelsea press conference, despite it coming just four days after The Reds' aggregate win over AS Roma. To react to Klopp's press conference, and preview the trip to Stamford Bridge,...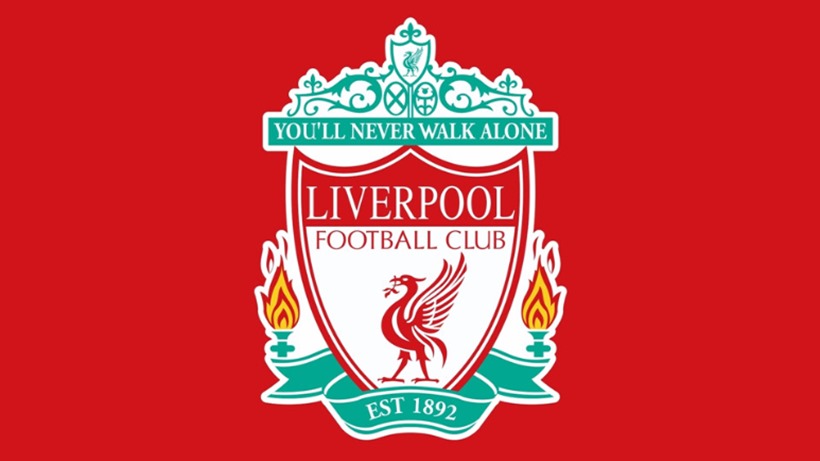 All your usual Friday frolics from The Anfield Wrap. We have a fantastic room relaxing having got through the week and looking forward to the Bank Holiday weekend on AFQ. We have Anna Walsh, Paul Senior, Gareth Roberts, Stephanie Heneghan and Helena...