EVERYONE remembers where they were when John F. Kennedy was shot, or when man walked on the moon, or when Deirdre Barlow got sent to prison. However, few people probably remember where they were when Liverpool announced the signing of Dominic...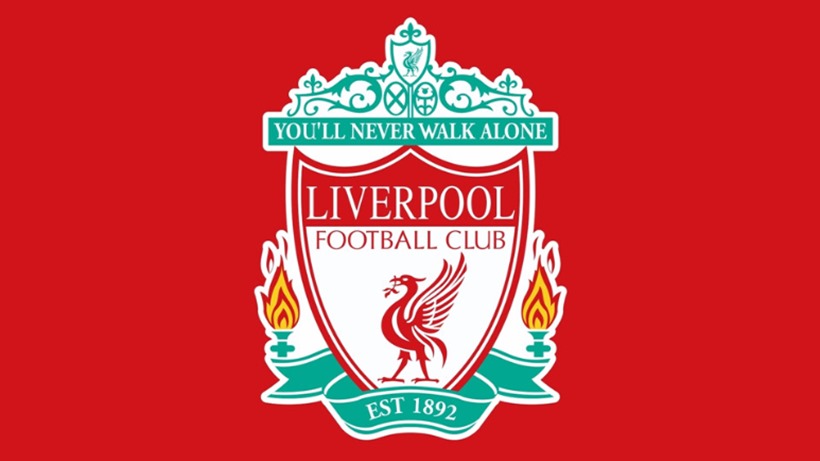 Joining Neil Atkinson for another 'Ban This Filth', Jay McKenna, Neil Docking and Andy Heaton battle it out over three things they would consign to the 'Ban This Filth' bin. – A derby fixture – A top 10 Championship team that you'd...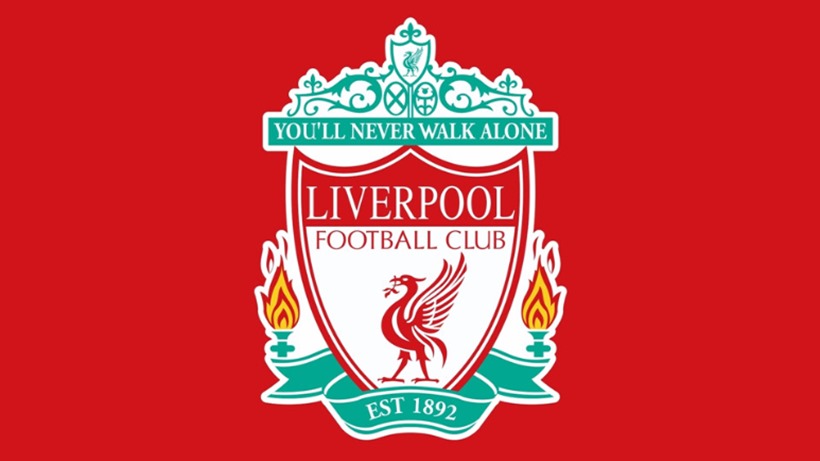 It's Part 6 of the 01/02 edition of What We Call History as Liverpool enter a winter of discontent, despite sitting pretty in the League going into the Christmas period the cracks are beginning to show for Phil Thompson's Reds. Joining Neil...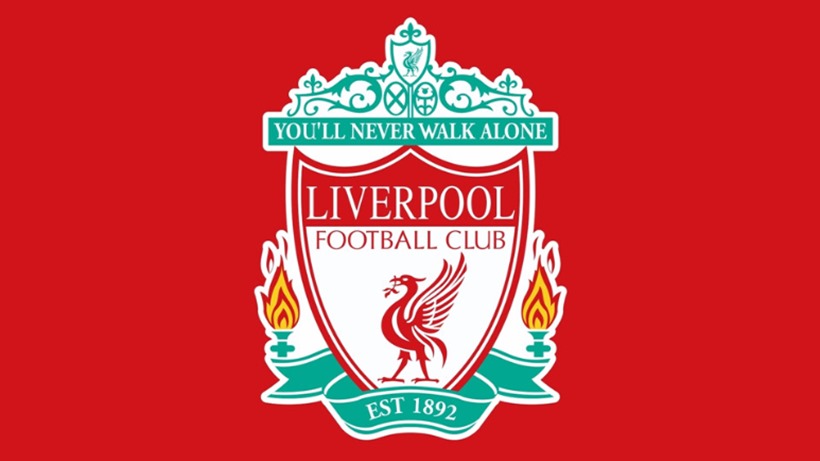 It's AFQ Football, the TAW Player show where YOU ask the questions and joining Mo Stewart for this week's edition are John Gibbons, Andy Heaton, Marie Lunde and Chris Maguire.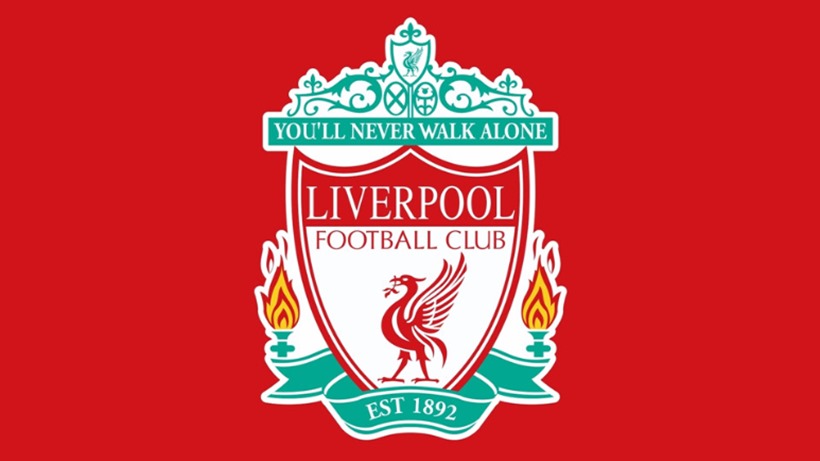 It's the international break and a perfect opportunity to take stock of Liverpool's season thus far. The Reds remain undefeated in the Premier League and find themselves only two points off the top of the table despite Manchester City's...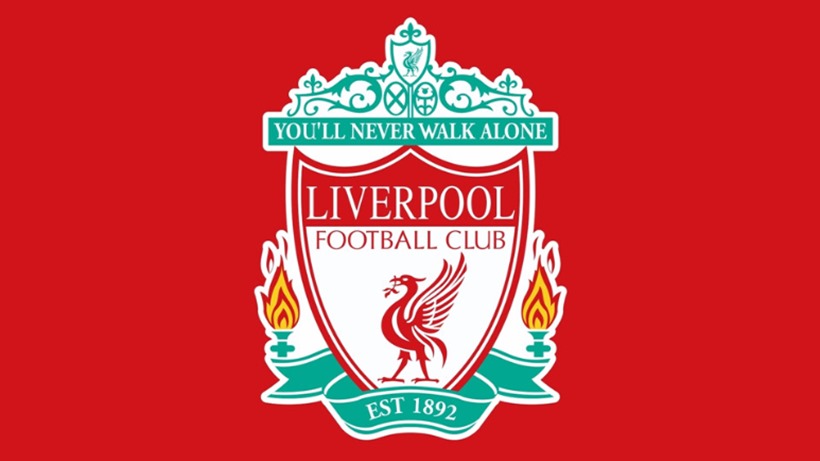 This week's AFQ has Neil Atkinson hosting with Rachael Biggs, Paul Senior, John Gibbons, Lizzi Doyle and Dan Morgan and everyone having a ball. TAW Player subscription required to listen to this podcast. To listen, please either LOG IN or...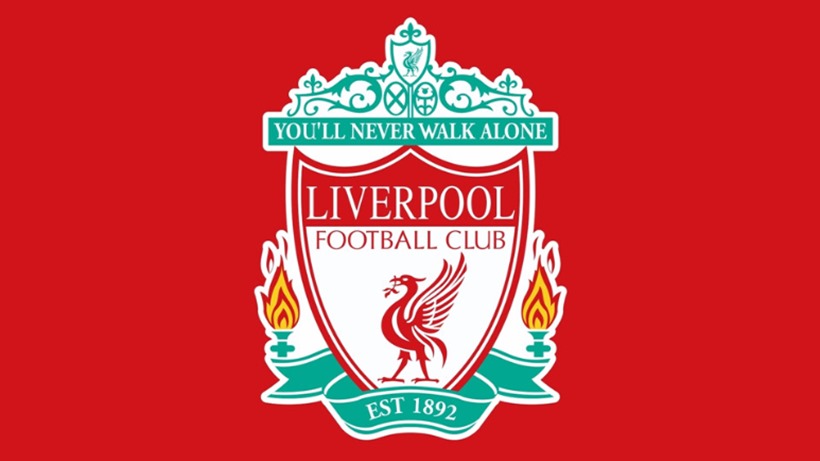 Ben Johnson is back with for an irreverent look at events of the past week in the EPL show. Joining Ben for only the second edition of the show is Andy Heaton, Neil Atkinson and John Gibbons.

THINK back to the person you were three years ago. Have you changed" Have you matured in any way" Have you ever given it a second thought" I can categorically say that both I and my life have changed for the better. This is likely to do with...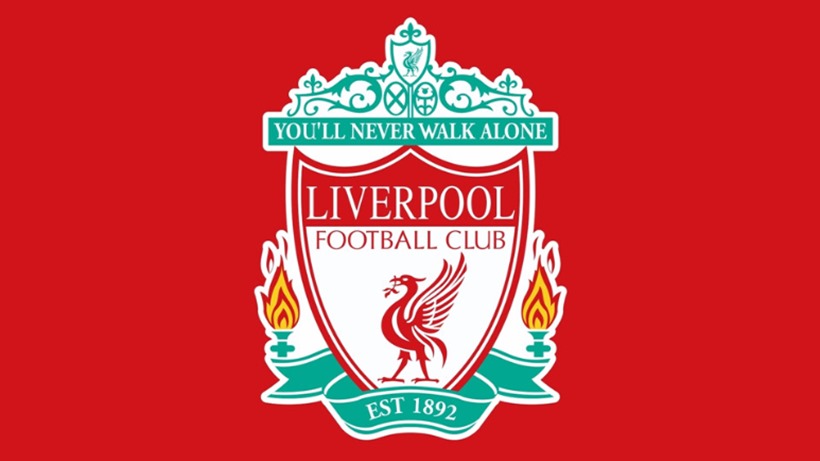 This week our Weekender is very full indeed. We start talking about the Premier League, Scudamore and VAR with John Gibbons, Caoimhe O'Neill and Mo Stewart. Then we speak to football finance expert Kieran Maguire about Manchester City and Der...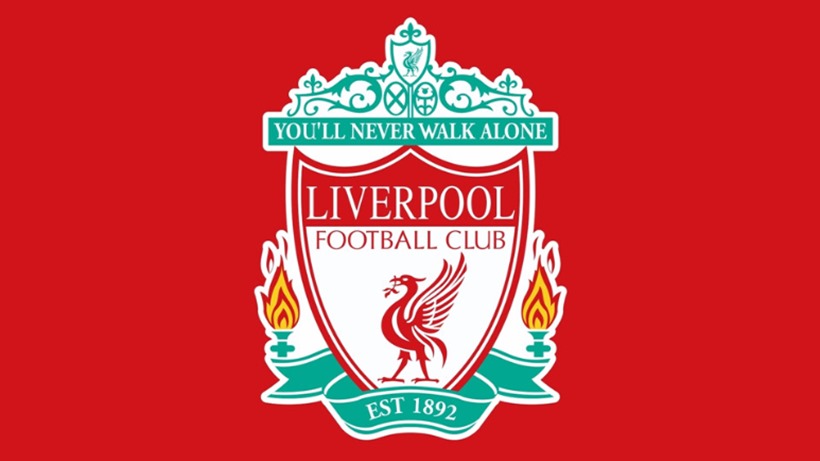 The Rider with Neil Atkinson, John Gibbons and Adam Melia get their teeth into the Sheffield synth scene, new LCD Soundsystem, the whys and wherefores of what they have been up to and as per six cracking songs. Track listing: Crystal Fighters...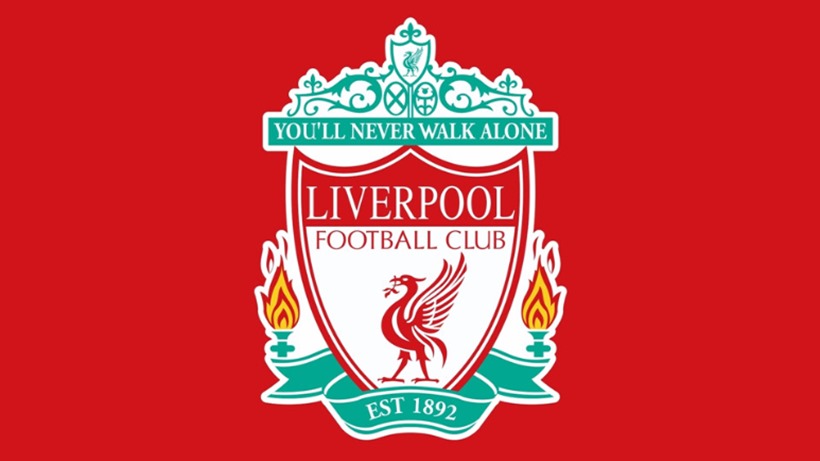 Andy Kelly is back for the latest edition of ?One For The Future?, the show with a focus on Liverpool?s emerging talents, from the under 19?s, to the under 23?s to how Liverpool?s young loan players are faring. Joining Andy this week for the...

LIVERPOOL are stuck in a bit of a rut. It?s the kind of rut that gets you 30 points from your first 12 league games. As if the results of the first three months of the season were not encouraging enough, the sense of optimism is somehow...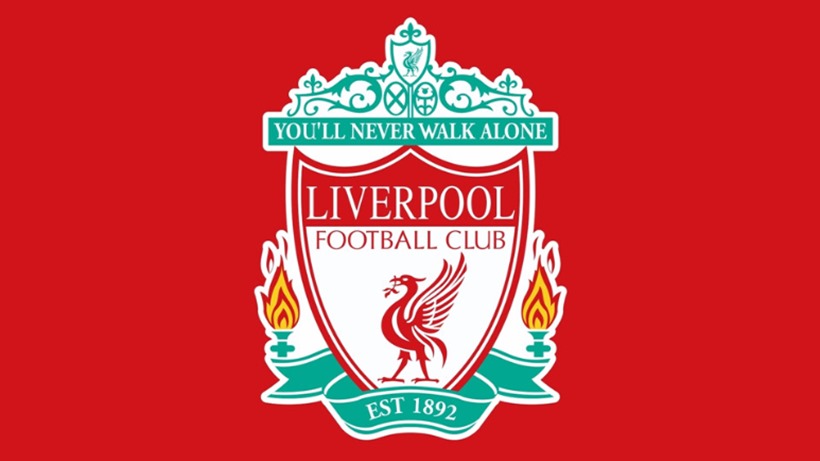 For our Fantasy Football Show this week we are joined by Lizzi Doyle, John Gibbons, Mo Stewart, Craig Hannan and Josh Sexton to talk about who is up and who is down in the Roto. TAW Player subscription required to listen to this podcast. To...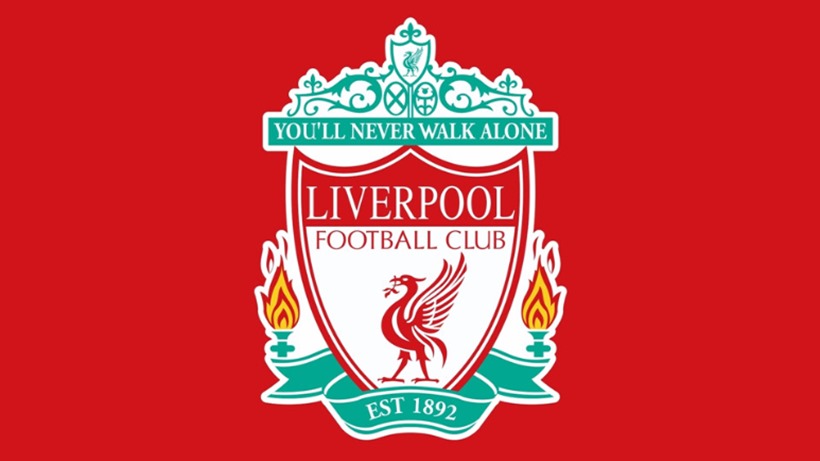 Joining Andy Heaton for the latest Desert Island Goals is Liverpool fan and author John Mackin to talk about three goals that tell a story of a well travelled Red.

IT was nice to see Fernando Torres this week, wasn't it" Thought he was looking well. Japan seems to suit him. If you missed it he's been talking about how he has "feelings" for both Liverpool and Chelsea and wants them both to win...
?IF you ever find yourself near Ramses, get down on your knees.? Liverpool supporters may well be feeling that, after a start to the Premier League season that has seen them concede only five goals, a little prayer of thanks is in order to our new...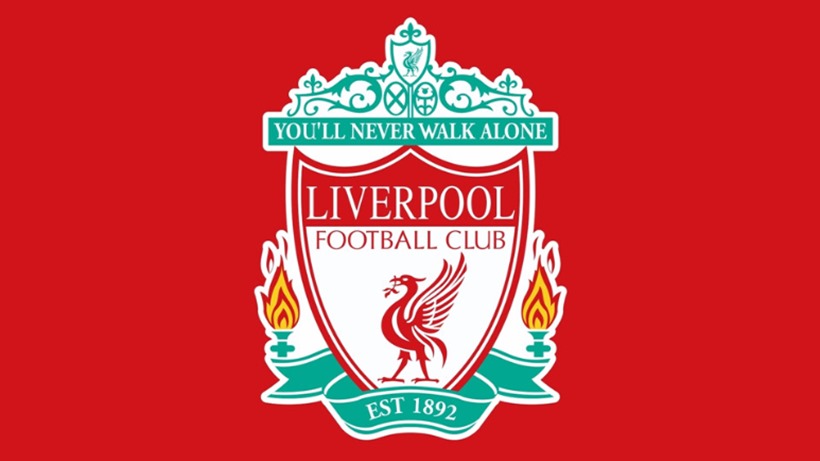 John Gibbons is joined by Dan Hewitt to chat about West Brom following a fantastic result against Marcelo Bielsa's Leeds United following a period on inconsistency under Darren Moore. Before being joined by James from D3D4 Football to talk all...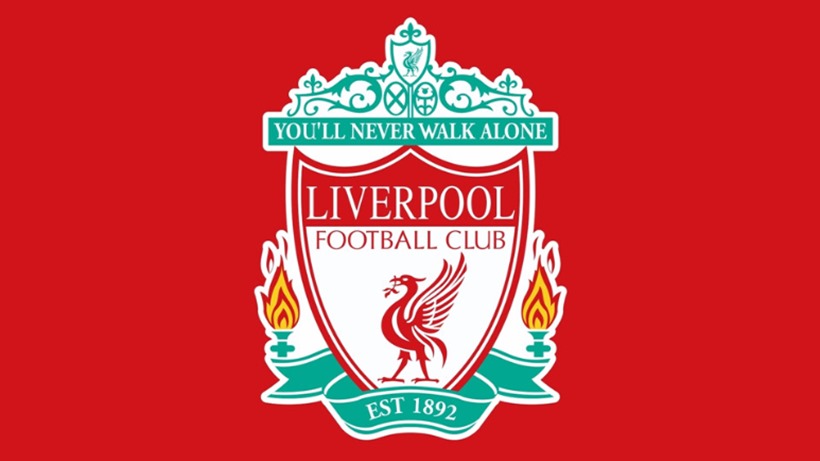 Part five of the 01/02 edition of What We Call History see's us pick up with Liverpool going into a game against Manchester United and in fine fettle and ends with a trip to the Stadio Olympico to face Roma once again with a humbling against a...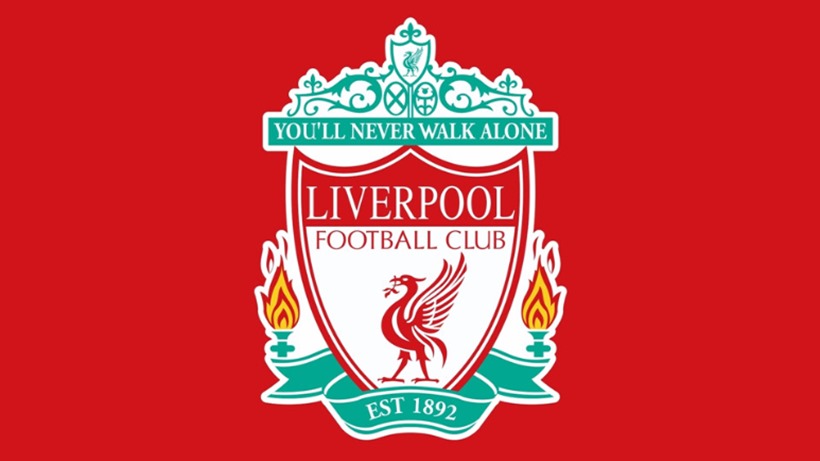 Password Protected To view this protected post, enter the password below:

TWO-three or not two-three" That is the question to ask about Liverpool's new 4-2-3-1 formation, or at least it is when you?re struggling to come up with a wittier opening. It is, though, a question Jürgen Klopp has been asking himself...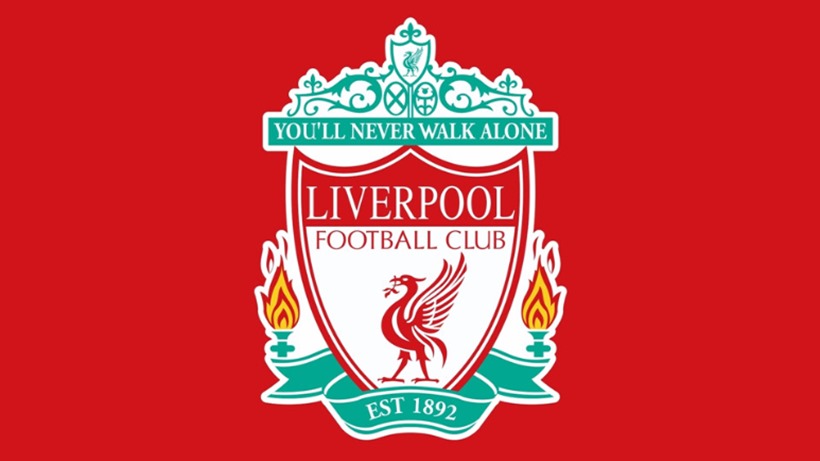 Having pulled the plug on spending Ł60m plus on Nabil Fekir will Liverpool revisit their intention to sign another forward thinking midfielder in January or has the form of Xherdan Shaqiri eased Liverpool's will to spend a fortune on another new...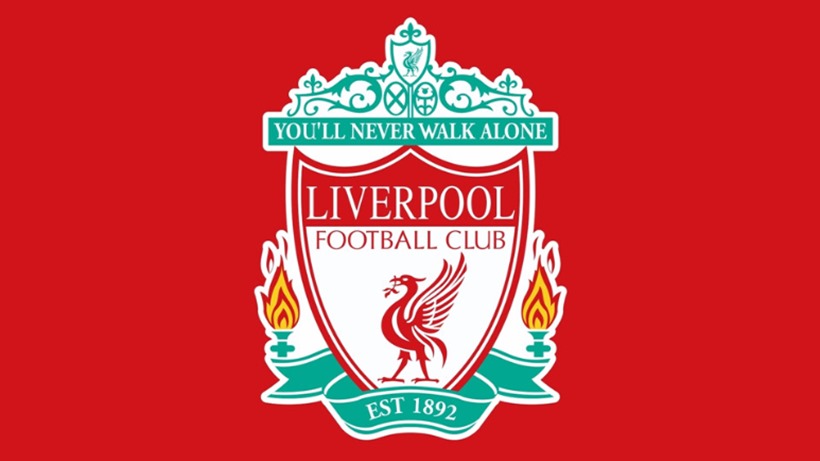 A journey around the relegation threatened sides this week takes in Huddersfield Town, Cardiff City and Newcastle United. It looked likely four weeks ago that two of these three at the very least would go down but all three have found something in...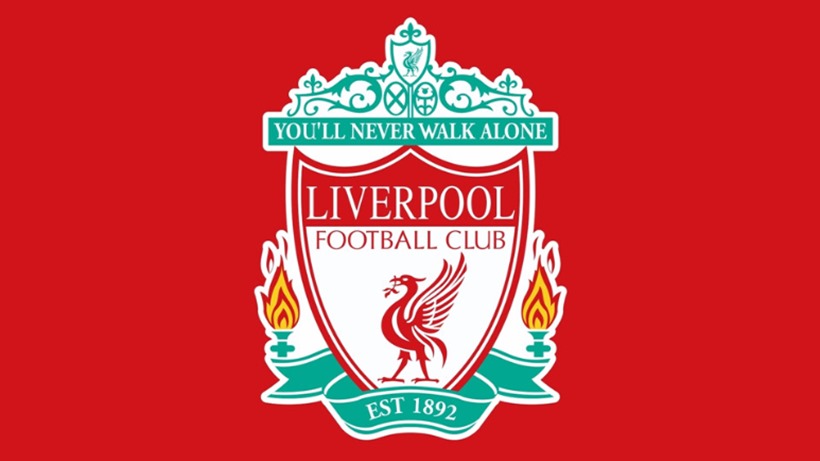 The review this week finds itself looking at an excellent Fulham approach and asking the question about whether or not Liverpool's shape can get the best out of their players. Are The Reds getting the ball forward quickly enough" Neil Atkinson...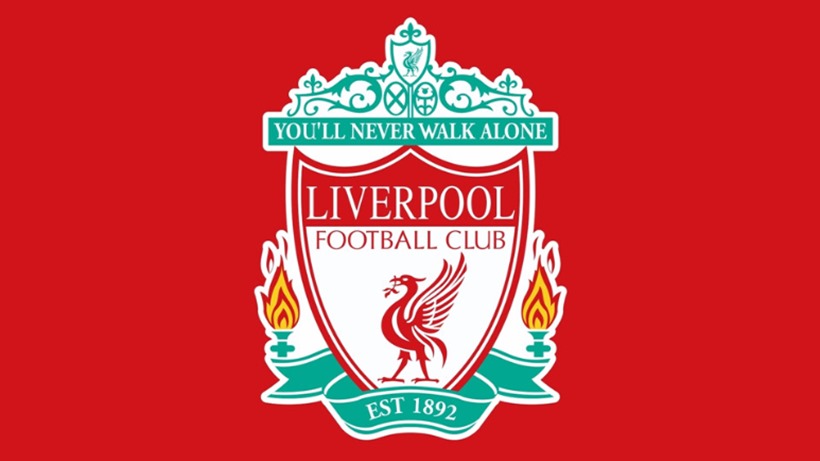 It is five years now since the start of the 2013/14 season, the last time Liverpool had a tilt at the title. At the end of that season Neil Atkinson and John Gibbons wrote the ultimate season review and this is the audiobook of that review. It is...

A SUNDAY 12pm kick off has got to be one of football?s worst ideas. We?ve heard Jürgen Klopp continually gripe about it in the past, including last season when The Reds played Everton at 12.30pm. ?I would at least like to have seen it put on at...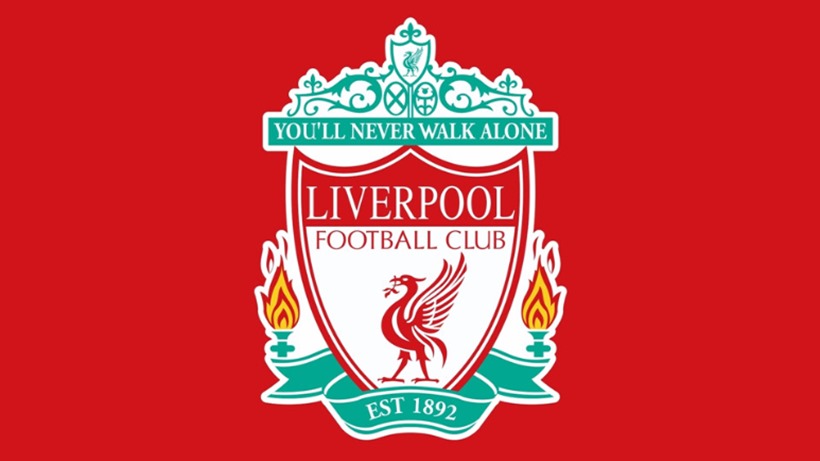 Liverpool maintain their unbeaten start to their league campaign, sending Fulham packing in the process by two goals to nil. Goals either side of half time from Mo Salah and the new darling of the Kop Xherdan Shaqiri saw the reds gain another 3...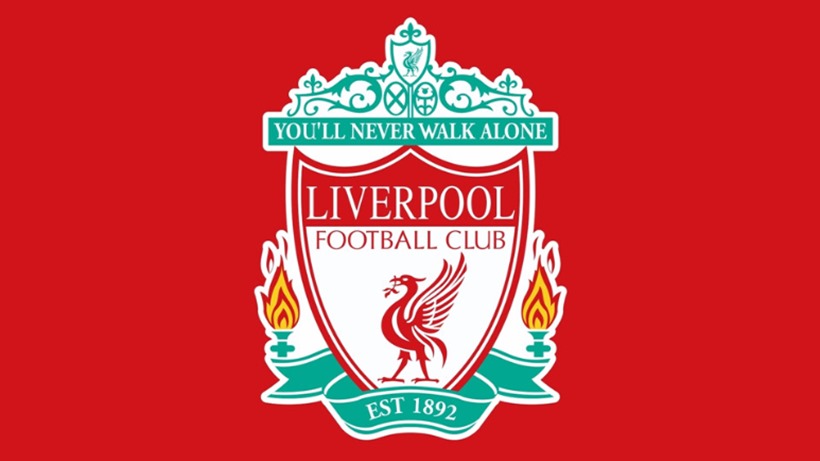 Liverpool return to winning ways, and briefly (probably) the top of the League with a regulation win over Fulham. Joining Neil Atkinson for todays immediate post match reaction show are Paul Senior, Steve Graves and Oobah Butler.

WHOEVER is responsible for early kick offs needs to understand that they are absolutely shite. Every fucker is scrambling round like the clocks have gone forward three hours, the ground has moved to just outside Birmingham and they haven?t been...

JÜRGEN Klopp has done so much good since he took over three years ago. The German has established an identity that was missing for so long. He has got the supporters back onside after years of continued disillusionment caused by questionable...

ANDY Robertson. Andy, Andy, Andy, Andy Robertson. What a performance from the Liverpool left back, one man who is the very best of us. He does this thing second half when Liverpool are 2-0 up, when he is firmly man of the match, when he has set...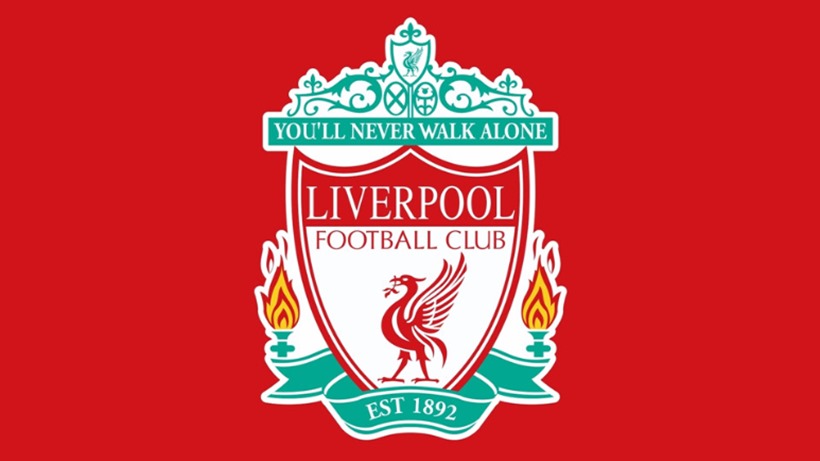 This week's AFQ is hosted by John Gibbons and he is joined by Sam Brocklehurst, Dan Morgan, Rob Gutmann, Steve Graves and Paul Senior. TAW Player subscription required to listen to this podcast. To listen, please either LOG IN or SUBSCRIBE...

?YESTERDAY I got so old I thought that I would die?? (In Between Days – The Cure, 1985) There are abiding clichés in football about "regret". Usually trotted about before cup finals by managers and pundits. There?s always talk of ?leaving...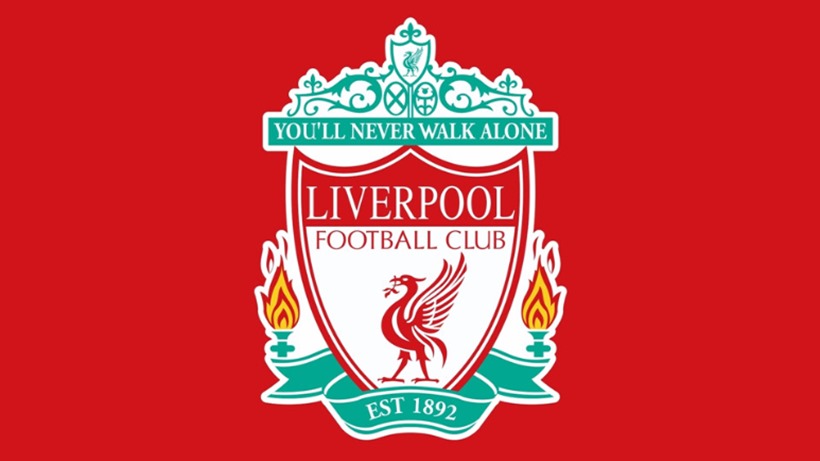 In an action packed weekender we've got Red Star Reaction, Steven Gerrard's new film, Neil Jones on Allison, the book to buy yer da for Christmas and, of course, a look ahead to Fulham on Sunday. What more can you want" Thanks to Robbie...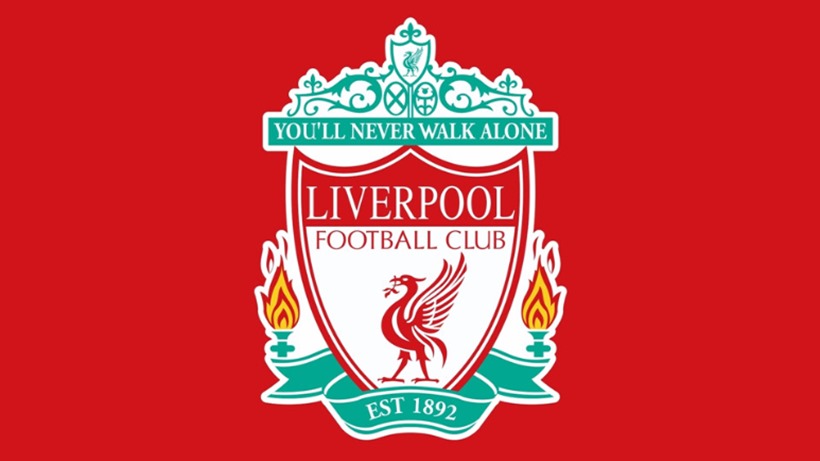 Jürgen Klopp confirmed Jordan Henderson, Naby Keita and Joe Gomez would all be fit for selection this weekend, with Liverpool looking to bounce back from the disappointment of Belgrade in the week. How will The Reds line up in midfield" To offer...

HOPE can do funny things to a football fan. You hope that you will go into every game asserting the superiority you have made yourself believe your side has, regardless of who they?re up against. You eternally hope that you will support by far...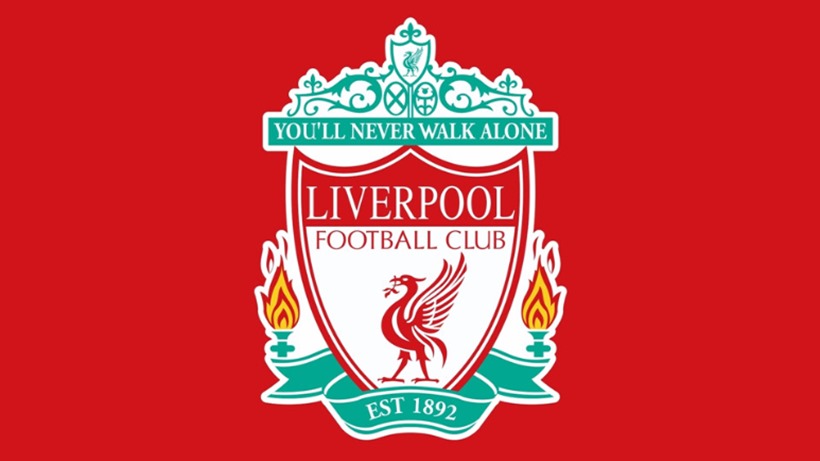 The Review is a long look at Liverpool's poor performance against Red Star and pulls together issues the side may well have been having for a while. There is discussion of the approach, of a manager backing himself into a corner and of what...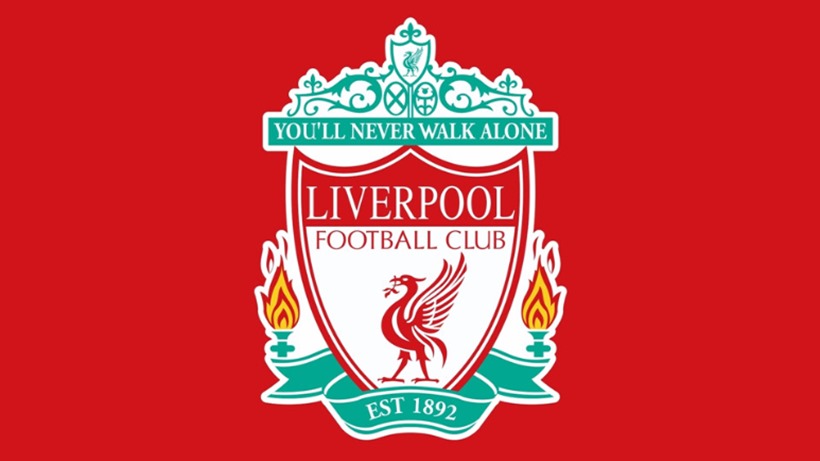 It's The Friday Show, taking you towards the weekend with the best preview a TAW subscription can buy. Joining Neil Atkinson on the show this week to talk everything Spurs, Everton, Palace and more are Matt Jones, Paul Duhaney, Paul Cope and Adam...
I WAS commentating on the Napoli vs PSG game on Tuesday night. The good news is that it was a draw, the bad news is that it was a bloody good draw. If Liverpool are to play any Champions League football after New Year, they will first need to play...
I ENJOY an unlikely part of the internet. Not the mad 4chan, alt-right, hate the world stuff. But the lighter madness. Flat earthers on YouTube, teenagers writing fan fiction about popstars, vloggers with millions of followers for no obvious...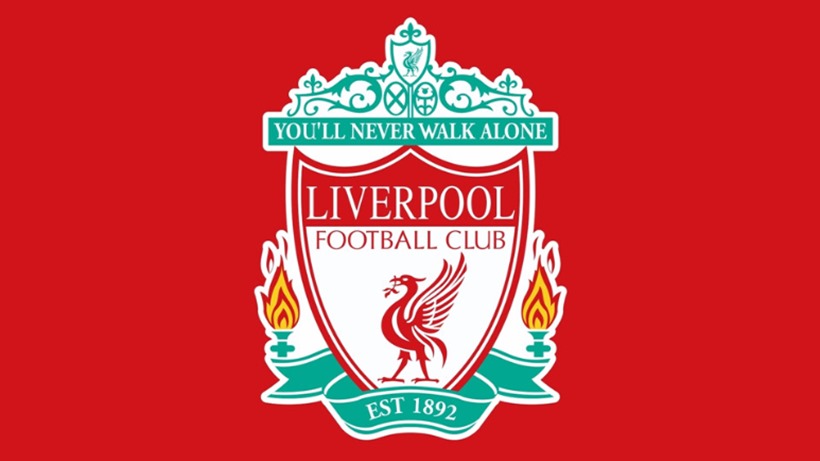 Wildcards is the show where you decide what we talk about. We have one topic around current LFC questions, one around LFC past, one around General football and another one at random. Hosting this week is John Gibbons and she is joined by Ian...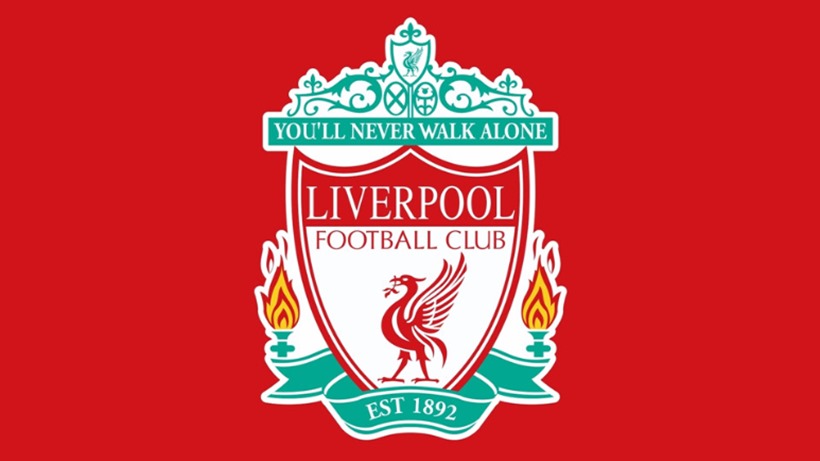 Liverpool's progression from Champions League Group C is now in the balance after an embarrassing defeat away to Red Star Belgrade. Joining Andy Heaton for post match reaction is Lizzi Doyle, Fuad Hassan and Craig Hannan.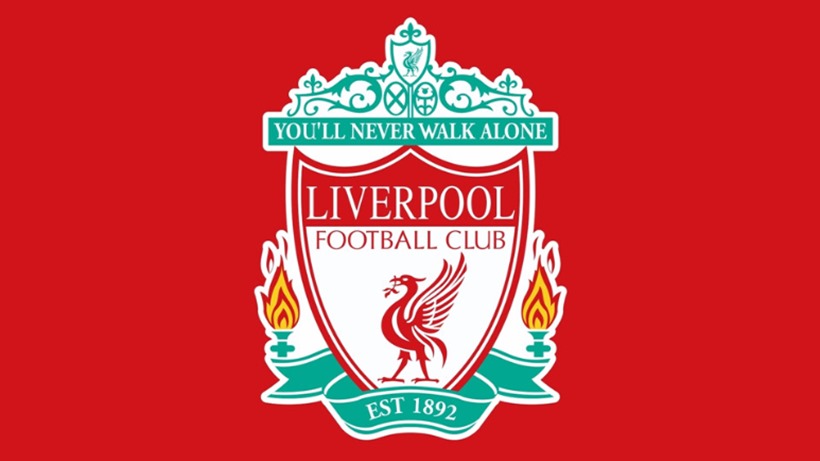 After an embarrassing defeat to a spirited but limited Red Star Belgrade side in Serbia, placing Liverpool's Champions League progression in jeopardy, coupled with only 3 wins in the last 9, are Liverpool in trouble" Joining Rob Gutmann for a...

WE could have played till the fucking cows — those famous, wondering cows who fucked off years ago and have been having the time of their lives, eating grass and fucking lying down — come home. Sometimes things don?t fall for you, sometimes...

WE'VE conquered all of Europe. We've seemingly decided to have a rest. Let's get this out the way… Red Star played well in the first half, picked their moments well and produced two excellent finishes. They did sensible things in the...

IT was a devastating blow. Just as we had all gotten used to the idea of the answer to Liverpool?s defensive prayers lining up in his big, red super suit to start the new season, news broke that the club had officially ended its interest in...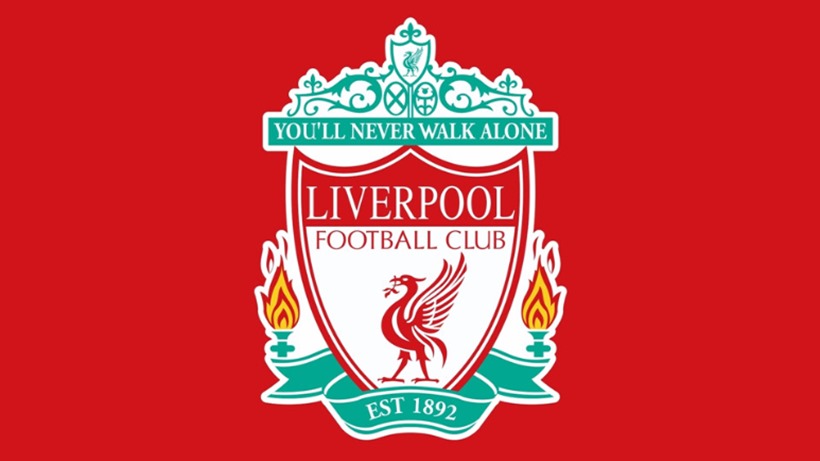 Two teams at the bottom of the Premier League got vital wins at the weekend. We speak to Elliott Wheat Bowen from Talk of the Town and Alex Hurst from True Faith Fanzine and podcast about scrappy but welcome victories for Huddersfield and Newcastle...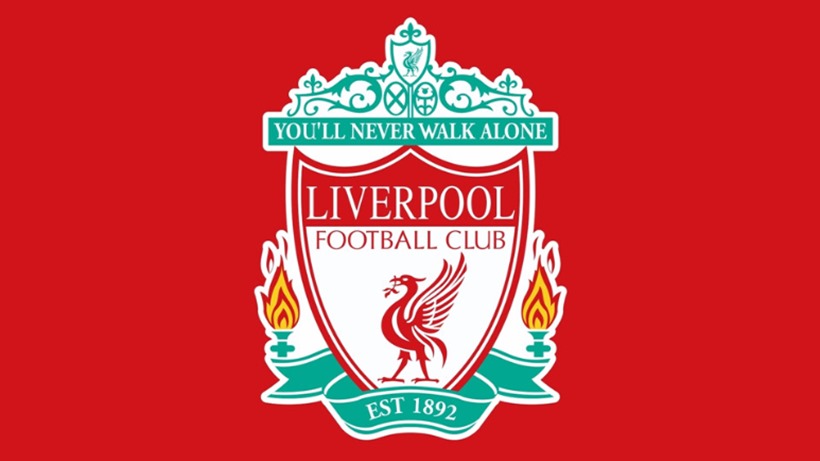 With our regular look ahead to our next Champions League fixture, host John Gibbons is joined by Craig Hannan, Kevin Walsh, Dan Austin and Fuad Hasan to preview Liverpool's trip to Red Star Belgrade. We analyse the strength of the opposition, the...

IT?S the nightmare so many Reds have been whispering about. The idea that this Liverpool side ? which has been showing for 12 months or more now that it can clock up consistent results and compete at the top of the Premier League ? ends up with a...

WE take the name of our opponents for granted. A touch of context is all we require. Red Star Belgrade have been a background presence in my European football consciousness since as long as I can recall. But I?ve never once paused for thought to...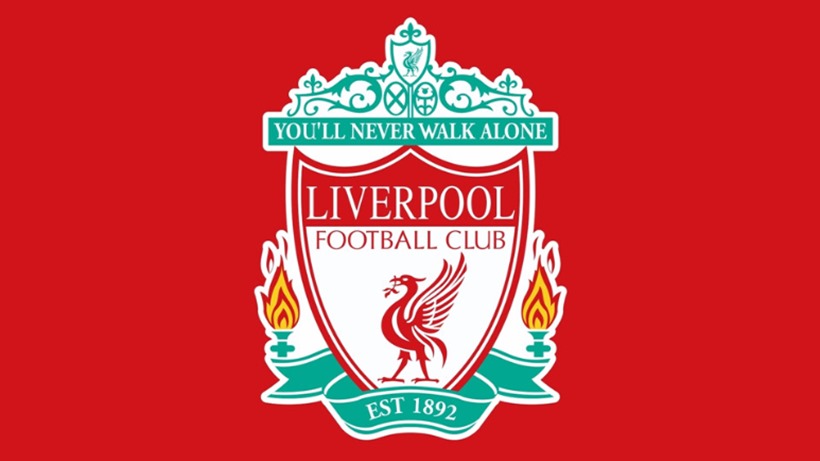 Liverpool emerge from an engaging battle with Arsenal with a point, but having come so close to claiming all three is a draw a bad result for the Reds. Joining Neil Atkinson for this week's free podcast are Paul Senior, John Gibbons and Glenn...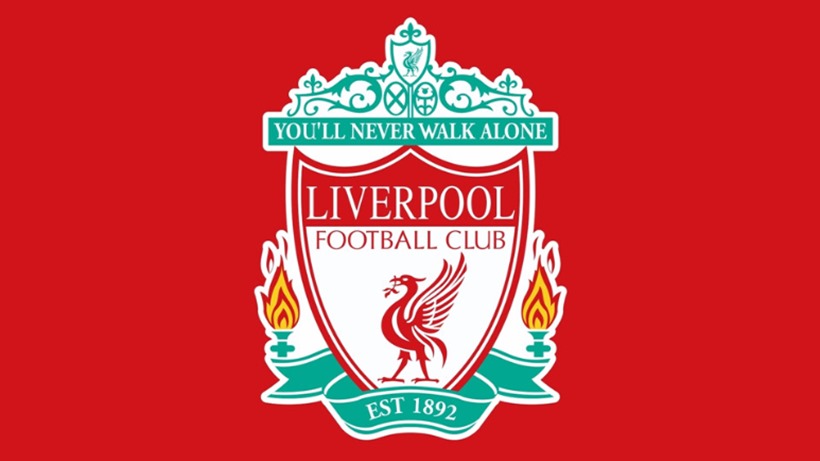 Liverpool emerged from their clash at the Emirates with their unbeaten record intact but albeit with a sense that they could have had more against a resurgent Arsenal. Joining Neil Atkinson for the final word on Liverpool's trip to the Emirates...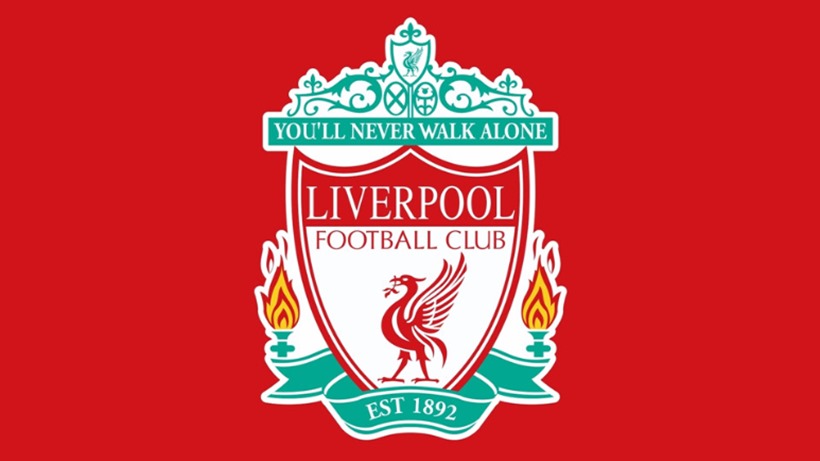 Liverpool drew disappointedly with Arsenal. Â  Our post match show is with Ben Johnson and Dan Morgan. It is hosted by Neil Atkinson. The post The Post Match Show: Arsenal 1 Liverpool 1 appeared first on The Anfield Wrap.

IT'S dead hard playing centre mid for Liverpool. Been saying it for a while and today that hopefully has been made crystal clear. I say "hopefully" because there have been people refusing to accept this for an astonishing length of time. I...

Alisson: 7 The save in the first minute is really good, you know. Like, really good. Doesn?t do anything wrong for their goal. Trent: 5 Struggled like fuck. Touch was off, legs were off, head was off. Off. That said, their whole tactical plan...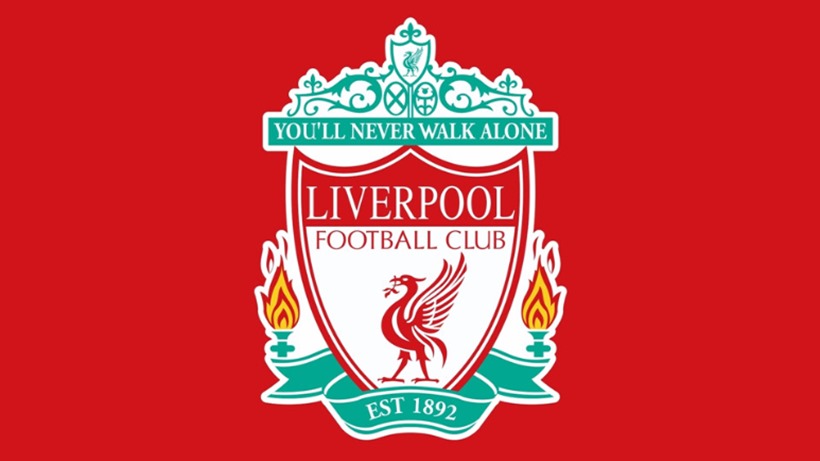 John Gibbons sat down with new Liverpool Women's manager Vicki Jepson to discuss her view for the future of the side, her career to date and how it is to take over a side during a season. The post TAW Liverpool FC Women Special: Vicky Jepson...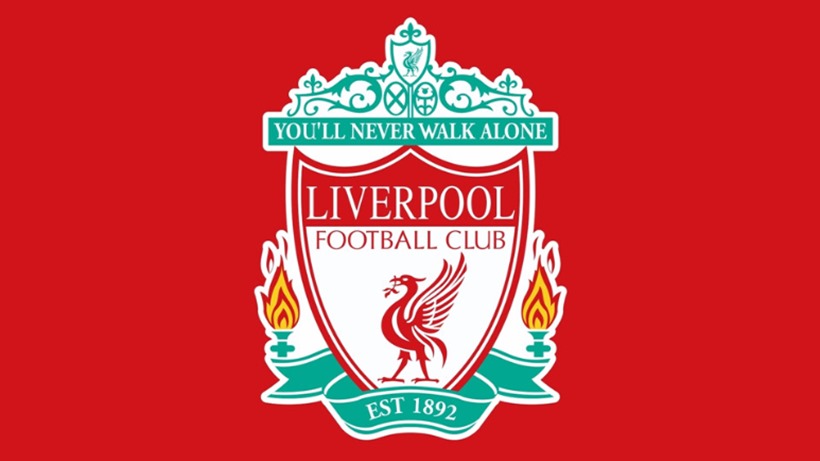 A full weekender this week starts with Paul Senior and John Milburn discussing the quiet Liverpool week before a debate about the nature of the transfers we are linked to. Then Rory Smith joins Neil Atkinson to discuss Manchester City's 100 point...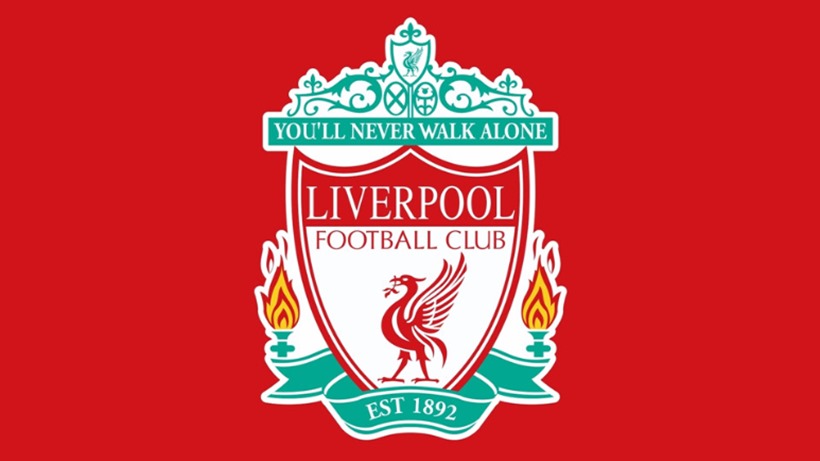 Neil Atkinson is joined by Steve Graves, Lizzi Doyle and Caoimhe O'Neill to focus in on Liverpool's visit to Arsenal. It is an enormous game for The Reds. What should the manager do with his side" Who should start at right back" And we have...

THEY say consistency breeds success. In a footballing sense, this is not always the case. To be consistently shit will result in a broad sense of negativity, and destroy every grain of hope and enjoyment that you aspire to achieve, from giving...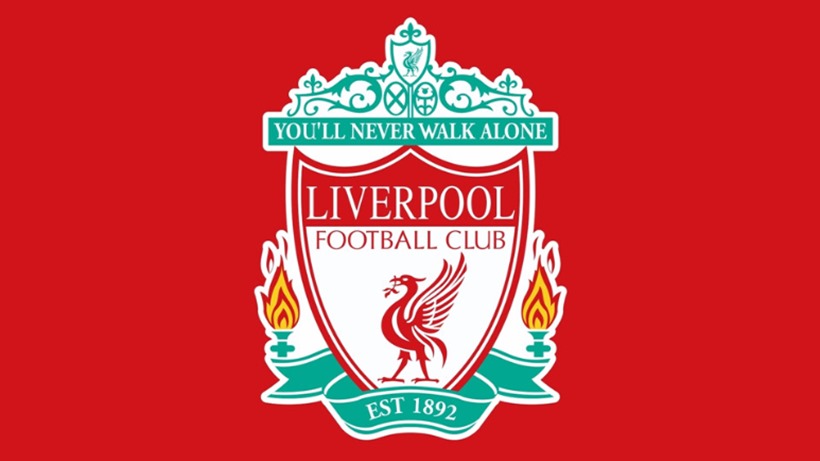 Robyn has Robynd. And The Rider is here like nothing on earth. We have that, we have John Gibbons and Adam Melia and we have five other tremendous songs. Tracklisting: Robyn – Ever Again Ocean Party – What It's Worth Public Service...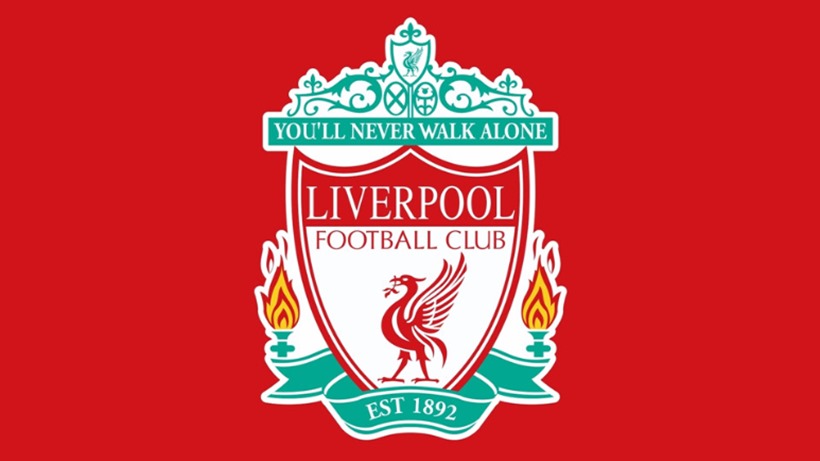 Neil Atkinson hosts this week's AFQ with Caoimhe O'Neill, Kelly Forshaw, Rob Gutmann, Timo Tierney and Craig Hannan. TAW Player subscription required to listen to this podcast. To listen, please either LOG IN or SUBSCRIBE The post AFQ:...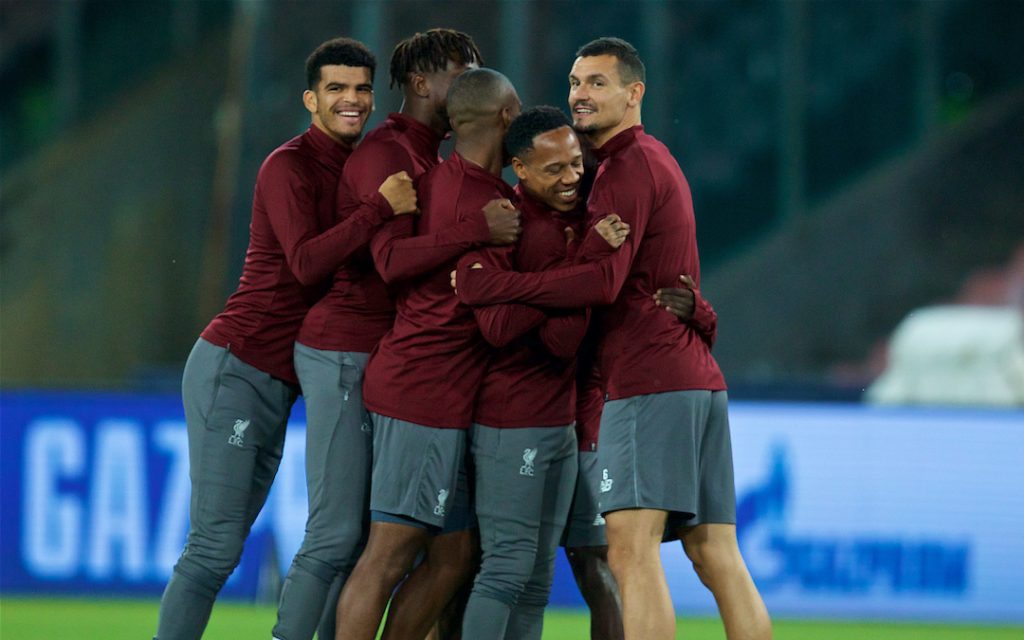 LIVERPOOL face Arsenal on Saturday with the rare benefit of a full week to prepare for the game. That, and the fact that it's second versus fourth in the table, means Jürgen Klopp will likely pick what he believes to be his strongest side for the...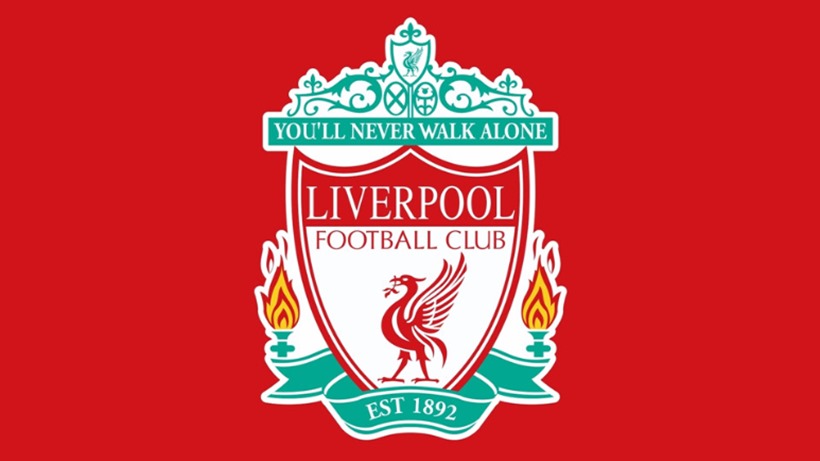 For the latest Cup Of Tea show, John Gibbons sits down for a chat with George Scott to talk about his career at Liverpool and what it was like at the club in the 1960's Often referred to as Shankly's 12th man, George talks about the five years...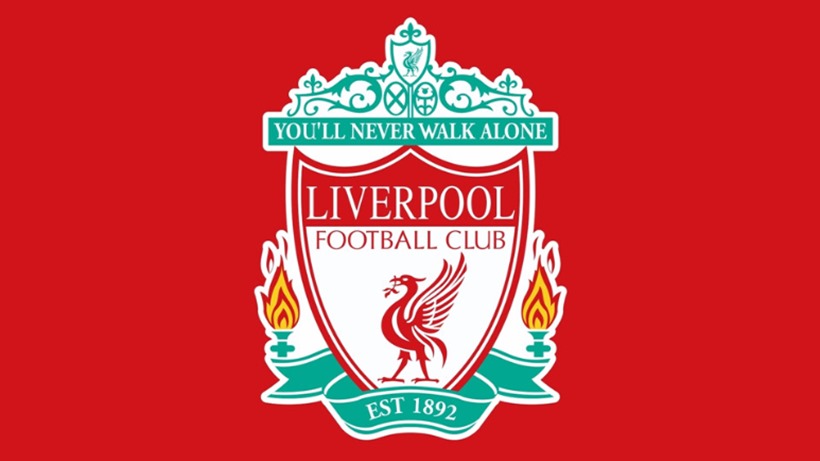 In a season that could see Liverpool posting 90+ points on the board and it still not be good enough for that elusive League title would a glorious miss be counted as a failed season for the Reds" Should Liverpool forsake everything for a tilt at...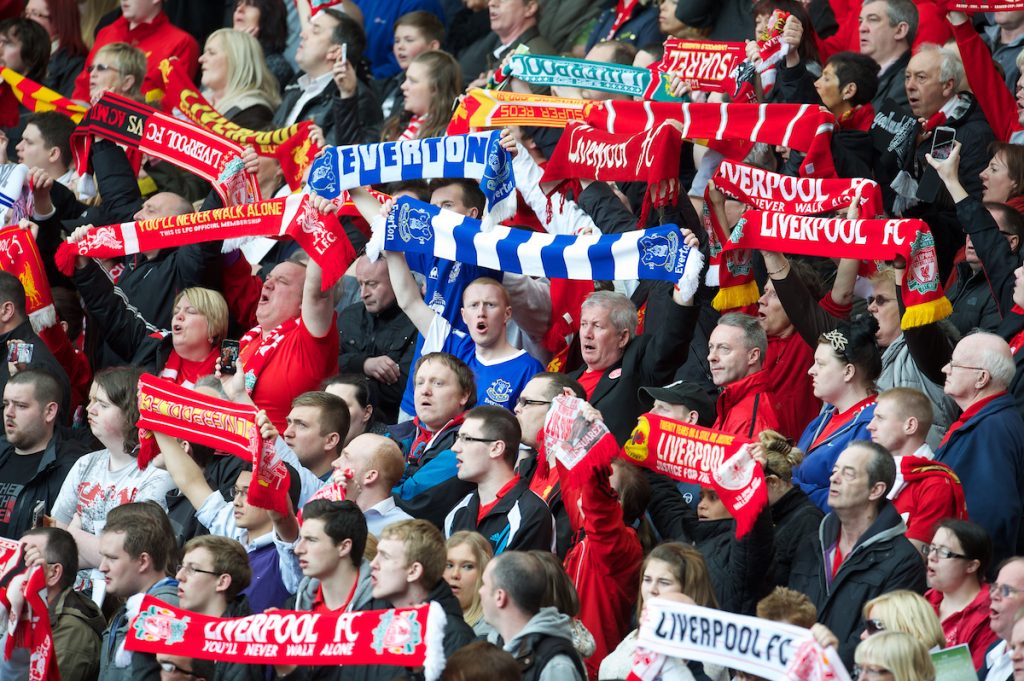 NOBODY should go to a football match and never return home. Not a single one of the 96, not a Busby Babe, not a Thai billionaire. Grief is a deeply personal thing but heading home from the game in jubilation or despair is something that everyone...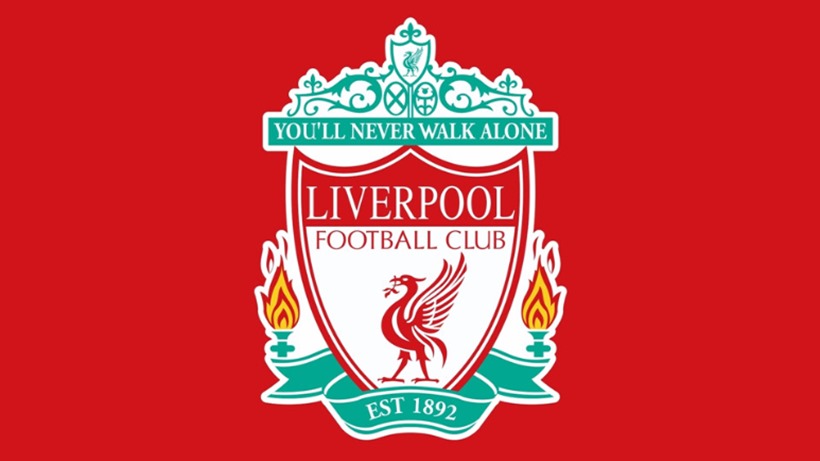 It's a Championship focussed Lower League show this week, or more specifically an East Anglian one as we speak to supporters of two teams going through very different fortunes. Ipswich Town are bottom of the league with just one win all season....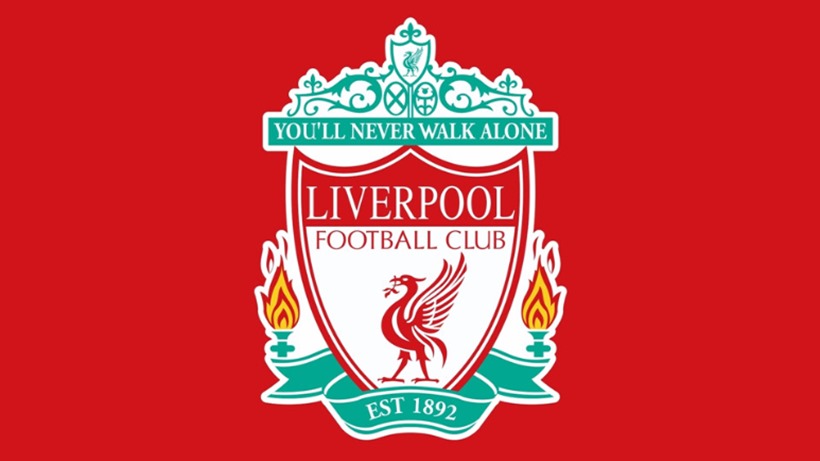 The idea is this – a host has 20 things related to: a) A letter from the alphabet b) Liverpool FC and the City Of Liverpool In a hat to pull out at random and the panel then discusses them. Hosting the latest edition of Alphabet Soup is Dan...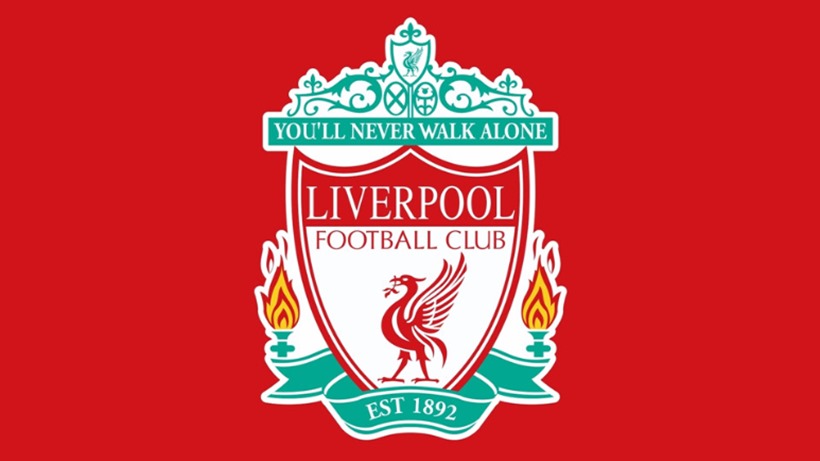 Manchester City make light work of Tottenham, cruising past them on a bog of a pitch at Wembley whereas across Greater Manchester Burnley toiled again, losing heavily at home to Chelsea. Joining Neil Atkinson to talk about the contrasting fortunes...

"OH no, two women love me. They?re both gorgeous and sexy. My wallet?s too small for my 50s, and my diamond shoes are too tight.? This line from Chandler Bing in a classic episode of US sitcom Friends has come to mind rather a lot lately,...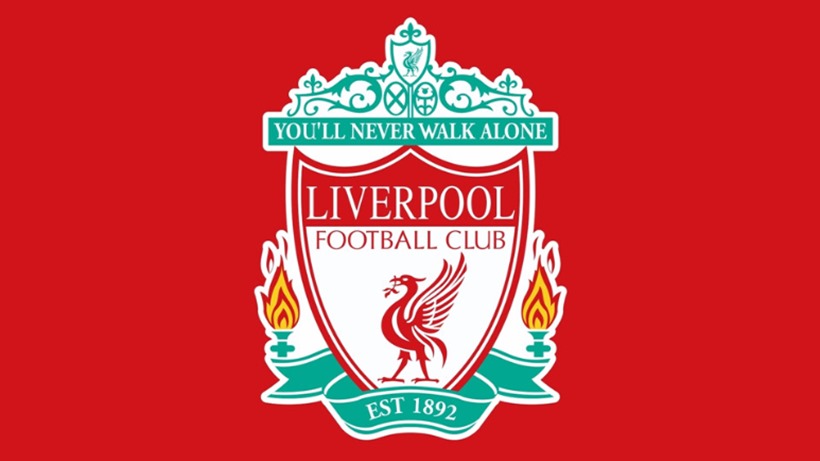 It might not have been pretty for the most part and more hard work than it should have been but Liverpool got the job done against a Cardiff City side that was there for the taking. Neil Jones joins Neil Atkinson and Sean Rogers to pick through the...

THERE?S a pattern of thought that can dog human beings seeking peak performance that has been identified by psychologists as ?Imposter Syndrome?. Despite evidence to the contrary, those suffering from it doubt their competence at certain tasks...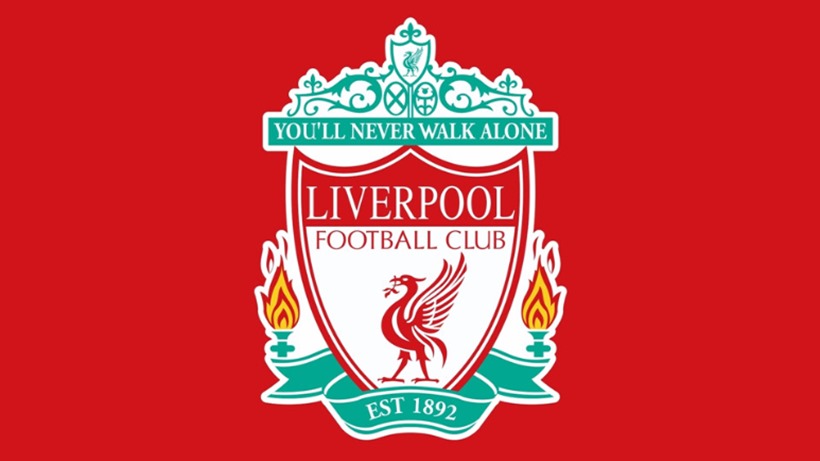 It's AFQ Football, the TAW Player show where YOU ask the questions and joining Neil Atkinson for this week's edition are Craig Hannan, John Gibbons, Lizzi Doyle and Kev Walsh.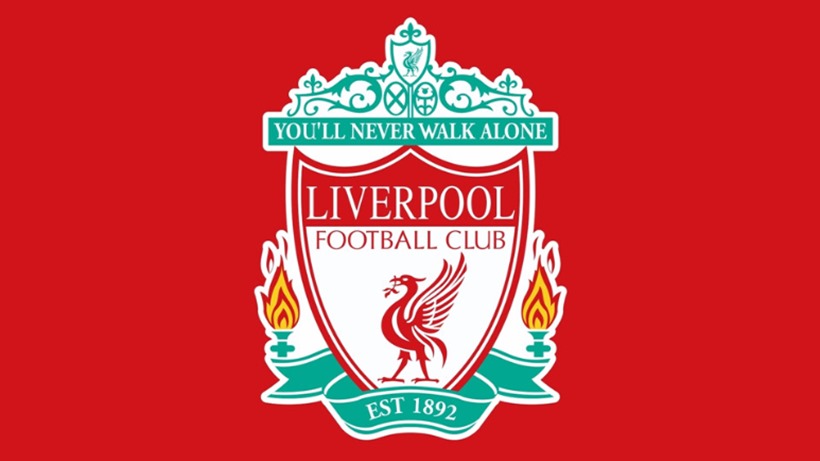 Liverpool regained their spot, albeit probably temporarily at the top of the Premier League table having seen of Neil Warnock's Cardiff City at Anfield. Joining Neil Atkinson to reflect on another home win for Liverpool are Rob Gutmann, Mike...

MO SALAH scores. Gambles and scores. Cardiff City have thrown their bodies on the line, done everything they can to stop the goal and yet the ball is in the back of the net, Anfield is in raptures, Cardiff in shreds and there isn't yet 10...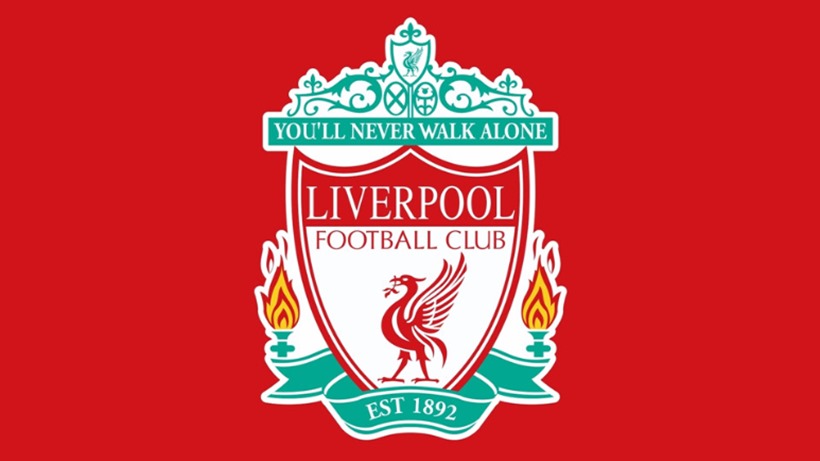 Liverpool return to Premier League action with a victory of Cardiff City by four goals to one, but despite dominating for the most part the scoreline isn't a true reflection of proceedings and how the game could've turned out given a strange...
Neil Atkinson was joined for this week's Slingsby sponsored AFQ by Stephanie Heneghan, Paul Senior, John Gibbons, Emily Dona and Craig Hannan.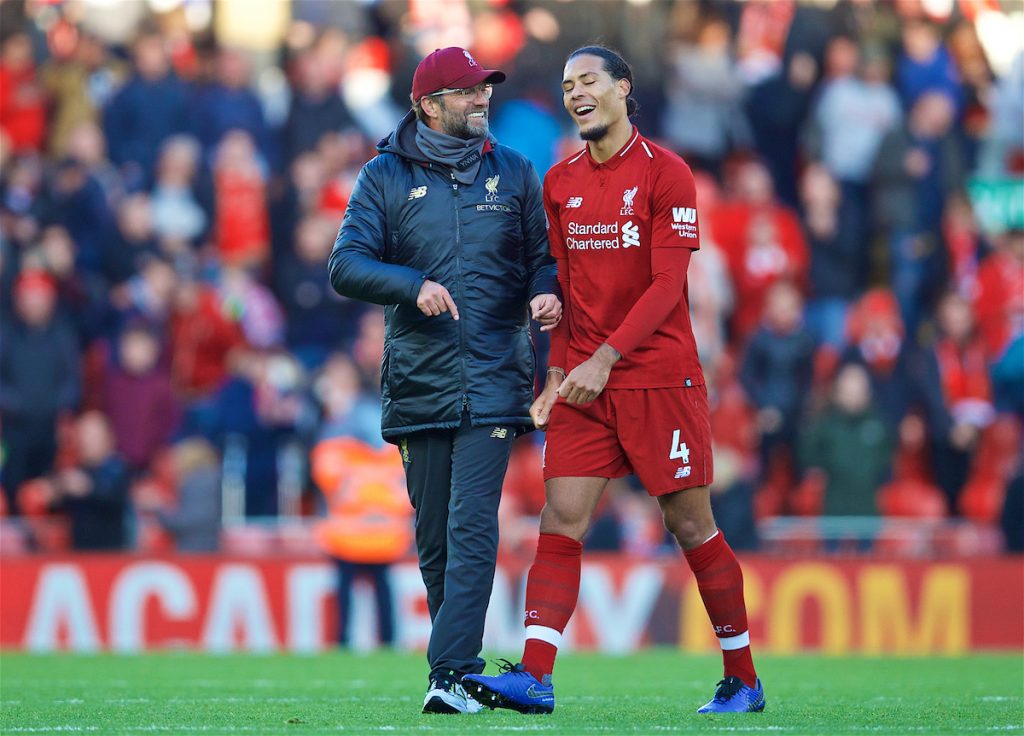 WASN'T the prettiest at times that, was it" Still, there was nothing better than sticking it to Cardiff's weird support — completely obsessed with libraries, the employment rate in Liverpool and a Steven Gerrard mistake that cost Liverpool...