It's Not Liverpool's Title – But A Big Early Lead Is Cause For Celebration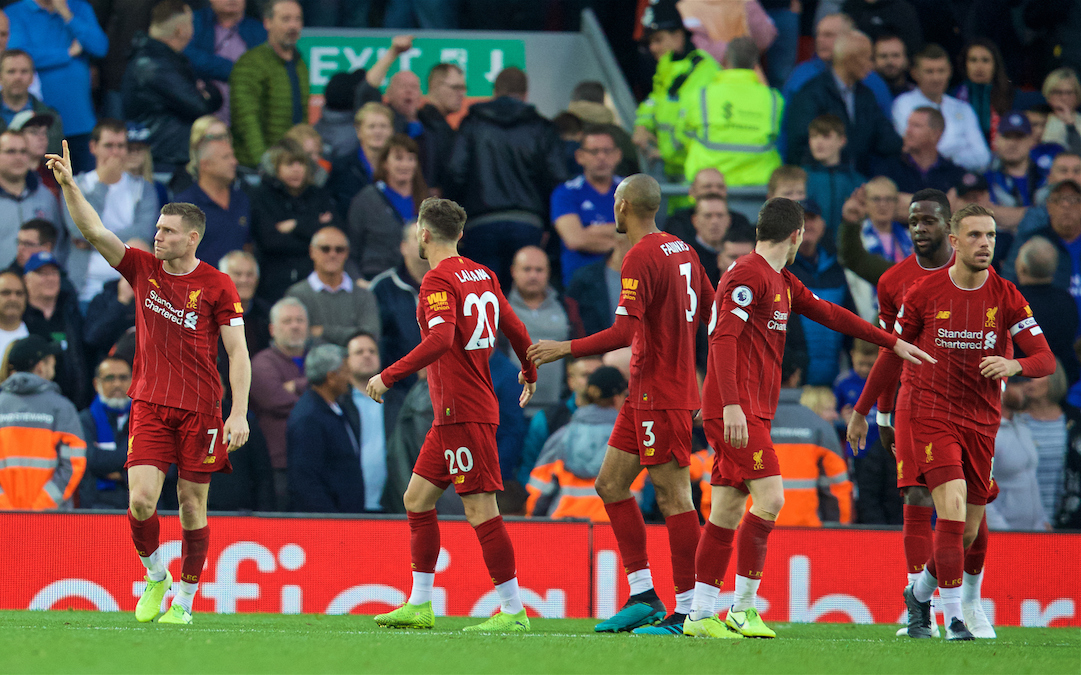 JÜRGEN Klopp will tell you it means nothing. That?s where we and he differ.
While the manager will be looking at the next three points rather than where Adama Traore?s late salvo puts the title race, we can?t stop looking at the league table and wishing it was early May.
This is the point where logic does battle with emotion.  While it?s easy to be carried away some of us aren?t falling for the ?this is definitely, definitely it? daydreaming. We?ve been burned by high-octane expectancy more than most, but it still doesn?t stop us thinking about those numbers.
Twenty-four points. Sixteen points. An eight-point lead after eight games.
For a club who spent the summer obsessed with the number six, it?s now eight which drips into thoughts in unguarded moments. Anfield Wrap contributor Phil Blundell summed this up on Twitter over the weekend when he reflected that eight points doesn?t sound that much in the grand scheme of things, only to find himself thinking the exact opposite seconds later. Eight points IS a lot, isn?t it"
That will most likely be cut to five by the time The Reds take to the pitch at Old Trafford as City have to knock over Palace 23 hours earlier. The Eagles have recorded some surprising victories this season but they?ve been away from Selhurst Park. We?d expect nothing less than a City win.
There are no certainties in football and though City have lost to two unfancied teams in Norwich and Wolves, there?s no way that will become a theme. All Liverpool ca...
URL source:
https://www.theanfieldwrap.com/
--------------------------------