Klopp's Respect For Man City Is A Sign Of Liverpool's Growing Maturity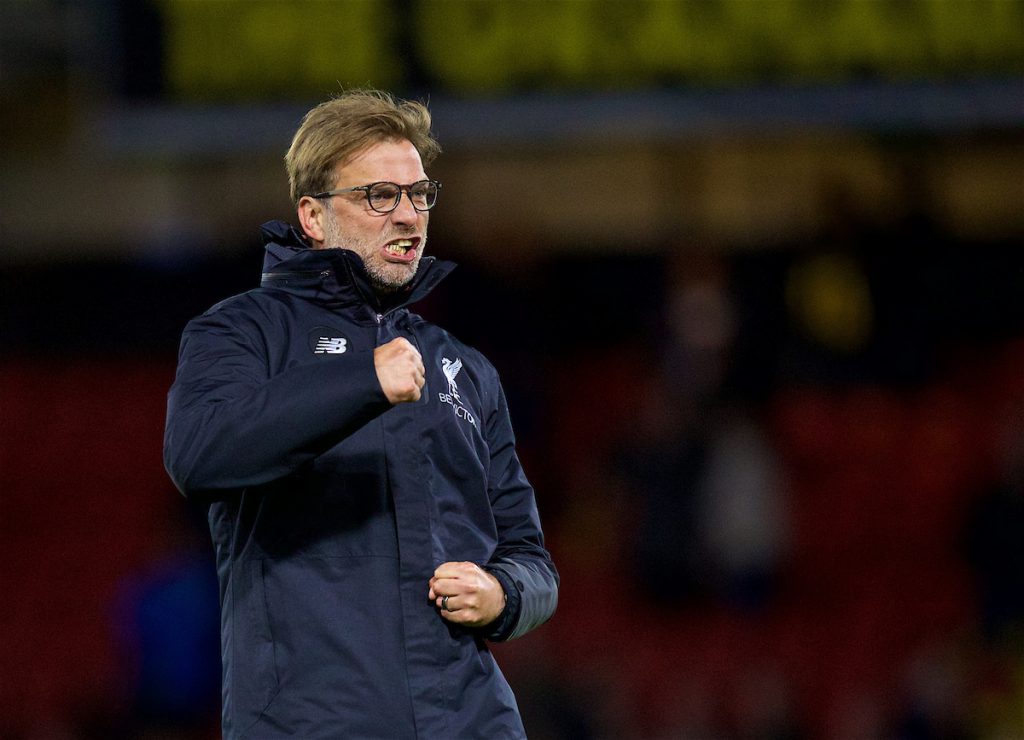 JIMMY Case and Ray Kennedy were best mates.
The only time you could separate them was on matchdays when they patrolled opposite flanks of one of the finest midfield quartets ever assembled in English club football. The brilliant bookends to Graeme Souness and Terry McDermott. Half time at Anfield for Jim and Ray would always start with the same question: ?How?s Kemlyn Road Joe today"?
In the bottom tier of what is now the Sir Kenny Dalglish Stand sat (or often stood) a particularly vocal fan neither of them knew or ever met. He was a Red to the core but was routinely the first supporter to register his impatience if Bob Paisley?s team didn?t have the match won inside 20 minutes. ?Oh, he was giving me stick at the first throw in,? Ray would tell his pal. Jimmy knew what to expect in the second half. I wonder if Jordan Henderson and James Milner have had cause for a similar conversation once or twice this season"
?Joe? was probably the kind of fan who would offer any Evertonian outside if he so much as breathed a bad word about Case or Kennedy at his local. We treat the players in ?our? team like family. We can call them not fit to burn but just let anyone from outside the family try to take a pop at them and it?s a declaration of war. We feel like we know them. Feel like we know them so well that we can even tell whether they are giving their best or not.
The right to criticise Liverpool or any team comes with the price of a match ticket. Football is a game of drea...
URL source:
https://www.theanfieldwrap.com/
--------------------------------